Best Thunderbolt 3 Docks In 2022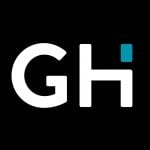 This product guide was written by GearHungry Staff
Last Updated
March 22, 2019
GearHungry Staff
GearHungry Staff posts are a compilation of work by various members of our editorial team. We update old articles regularly to provide you the most current information. You can learn more about our staff
here
.
GearHungry may earn a small commission from affiliate links in this article.
Learn more
While the debate between laptop and desktop may never come to a satisfying conclusion, what everyone can agree on is that high performance is always heavily desired, often above all else. Introducing the Thunderbolt made this a reality, and now anyone searching for optimum performance across a variety of peripheral devices needs to consider the best Thunderbolt 3 Docks.
Devices with a Thunderbolt port can introduce power users to a whole new world of high speed connectivity, more streamlined operation, and multiscreen efficiency that puts every mid-90s hacker movie to shame.
Much like the best gaming routers transform your online dominance, and the best ethernet switches ensure you never lose that precious connection again, Thunderbolt 3 Docks can give you everything you need to efficiency and productivity throughout the magic of a single cable. It's not really magic, of course, but it works so well and with such ease – often with no need for drivers and installations – you'll be disappointed in yourself for not investing in one sooner. There's no time like the present, after all.
Best Thunderbolt 3 Dock
CalDigit TS3 Plus Thunderbolt 3 Dock
Caldigit TS3 Plus is our top pick for a Thunderbolt 3 Dock which with 15 ports is the most extensive option you're likely to find, at least until the next generation bursts on the market. Included in these ports is 5 USB-A and 2 USB-C boasting 5Gb/s transfer speeds for fast and efficient files moving across and allowing you to keep everything organized and stored with ease.
The Ultra High-Speed II SD card slot provides further transfer options, making it a superb option for those who use portable storage solutions daily and also find themselves in more of a hurry than most. This boasts an optimum 312Mb/s transfer speeds, so the days of stressing over slow migration are a thing of the past. You could even say it's as fast as, well, a thunderbolt.
For gamers, developers, or those who believes skipping between tabs and windows is something you don't have the time for (and who does?) the multiple display options are reliable and so high definition, you can see the wind whispering through the 5 o'clock shadow of background characters. For efficiency and productivity this is crucial for easy and hassle-free work, and the 40Gb/s throughput is unprecedented, giving you a top of the range solution.
While the multiple ports will do a lot to reduce desktop clutter, this high power demand also demands more power coming through, so the adapter is large, maybe too large for smaller spaces. However, this is a miniscule tradeoff, and if you're a creator or a power user, we're sure you'll not have too many issues with this.
Easy to set up and easy to use, this intuitive option could solve every problem you've had with straightforward connection, operation, and productivity. Make sure you also check our guide to the best USB hubs.
Key Features:
15 ports of connectivity including USB ports
Power 85W laptop charging
Single 5K or dual 4K extended displays
Fast SD card reader for streamlined data transfer
Specification:
Brand

CalDigit

Model

B07CZPV8DF

Weight

2.85 pounds
Vertical or horizontal storage minimizes desk footprint
Compatible with both Mac and Windows
Easily accessible front ports
High power demands large adapter which could obstruct around outlet
Belkin Thunderbolt 3 Dock Pro
Belkin is a trusted brand when it comes to computer electronics and that's important when buying a Thunderbolt 3 Dock. You don't want a product that overheats or doesn't deliver the data transfer speeds advertised. You can be sure that the Belkin Thunderbolt 3 Dock Pro is capable of everything that's written in the product description. It connects to the USB-C slot on your Mac or Windows computer using the 2.6-feet long Thunderbolt 3 cable that's included. 
In terms of ports, this is one of the most stacked Thunderbolt 3 docks on this list. It has the following ports: 2 x Thunderbolt 3, 1 x USB-A 3.1, 4 x USB-A 3.0, 1 x USB-C 3.1, 1 x DisplayPort, 1 x SD card, 1 x 3.5mm audio, and 1 x Gigabit Ethernet. That means you can run everything (mouse, keyboard, monitors, hard drives, etc) through one port on your computer.
In terms of data speeds, the Belkin Thunderbolt 3 Dock Pro provides 40Gbps. That's the maximum transfer speed of a Thunderbolt 3 cable, so you won't be able to find a faster port than this. We also like the fact that it comes in a sleek metal casing that looks great on any office table.
Key Features:
40Gbps data transfer speeds
2.6ft Thunderbolt 3 cable included 
12 x ports 
Works with Windows & Mac
Specification:
Brand

Belkin

Model

F4U097tt

Weight

3.04 pounds
Optimal data transfer speeds 
Sleek casing 
Comes with Thunderbolt 3 cable 
Plenty of ports
Not great for ultrawide monitors 
Other docks work better with Macbooks
StarTech Mini Thunderbolt 3 Dock
The StarTech Mini Thunderbolt 3 is a compact option for those shopping on a budget or looking for a smaller, more portable option with no need for all the bells and whistles of more substantial and more expensive models. Still, despite its size, this Thunderbolt Dock offers a variety of useful features including the Dual DisplayPort capabilities boasting 4K, 60Hz display and 50Hz when staying traditional and using a single display.
Considered by some to be a single cable to rule them all, it has a Gigabit Ethernet port and a single USB-A port (with the two display ports we've already mentioned). This USB makes setup simple and also flexible, and the lack of a power cable port means it's one of the most portable options around. The bus-powered technology saves jumbled cables causing trip hazards at your local cafe, but the included cables save you the hassle of sourcing them yourself.
With it being so small you won't get the versatility of larger products and so those with more demanding projects or needs may have better results looking elsewhere. However, small projects or those who just need a one-stop-shop for more varied connection options for the home office or game room can still find a lot to love about it.
It's compatible with Mac and Windows, among other operating systems, and the size is deceiving. It's still well-built, which is ideal for when you need to use it when on the move. It's also powerful, delivering a superb 85W to ensure reliability, although the more ports you make us of the less effective this will be.
Key Features:
Dual 4K 60Hz display capabilities
4 output ports including Gigabit ethernet and USB
Bus-powered design ensures easy portability
USB cable allows flexible setup
Specification:
Brand

StarTech

Model

TB3DKM2DP

Weight

5.1 ounces
Easy installation and deployment
Compatible with a variety of computers
Cables included for convenience
Power users may demand more ports for increased productivity
Cable Matters Aluminum Thunderbolt 3 Dock
For versatility and range, the Cable Matters Aluminum Thunderbolt 3 Dock is a great choice for those looking for something reliable but with enough oomph to ensure you don't get what becomes only a shiny aluminum paperweight after just a few months. Using AC outlets, you're guaranteed a consistent power source with no need to worry about random failures or lack of charge. For those who need reliability as much as they do connectivity options, this is crucial for efficiency and productivity.
Like other Thunderbolt options, it provides Dual 4K displays at 60Hz for ultra-clear graphics, while the multiple USB ports provide input options for all your peripheral accessories but also leave enough space to plug other gadgets in when needed. Not only is this convenient, it also eliminates many of the lagging and slow processing issues you'll find with 'older' technology, even if that tech is just the previous generation.
If you work with large video and image files, this is a superb choice because of the rapid read and write speeds for transferring data. While Thunderbolt and USB-C are traditionally quick compared to older systems, even this upgrade blows them away. They're so fast, in fact, you're unlikely to notice them transfer, so be prepared for a lot of notifications tell you some files already exist on your computer.
Because of its versatile compatibility, it's an excellent choice for a MacBook Pro Dock as much as it is for your Windows, Linux, or other, a little more niche systems. We know most people have their preferred system, but if you ever feel like investigating how life is on the other side of the fence, this Thunderbolt dock is an ideal companion for easy allegiance-switching. Our handy guide to the best USB flash drives features more great products like this.
Key Features:
AC powered docking station with 40Gbps Thunderbolt 3 cable
Dual 4K display at 60Hz
Compatible with Windows, Mac, and other operating systems
5 USB 3.0 ports for multiple connectivity options
Specification:
Brand

Cable Matters

Model

107014-SIL

Weight

3.3 pounds
Ideal for Macbooks compared to other OS
True plug and play operation for easy access and installation
High read and write speeds for fast file transfer
Supplied Thunderbolt 3 cable isn't long enough for some demands
Plugable Thunderbolt 3 Docking Station
The easily connectable Plugable Thunderbolt 3 Docking Station is another option for those after the performance Thunderbolt systems but maybe aren't too sure it's for them right now. For the price, it's a decent entry-level Thunderbolt 3 dock and while it doesn't come with everything you'd find on more comprehensive models, it's still a suitable candidate for increasing efficiency and performance.
This is in part thanks to the expandability, boasting daisy chaining capabilities where you can connect up to 5 additional Thunderbolt devices. While it's unlikely novices will require such options, if you need multiple docks, the price of the Plugable makes this an economically viable choice. The multiple ports are also massively convenient and ensure you won't want for additional connection options. These include both USB (both A and C types) and an SD card slot for fast data transfer.
The DisplayPort++ offers vivid colors and smooth transitions between images, so it's good for video editing and also a suitable but not a perfect substitute for gaming. However, this port is not compatible with all devices, so check before purchasing to ensure it will work with your machine.
It also won't charge the host system when in use. If you're working for a dedicated base, this won't hurt you too much (although could be inconvenient), but if you're looking for an on the go solution, there are better options out there. This compounded with potential incompatibility with certain systems mean that while it's decent, there may be better options out there for some. If not though, and you own a Thunderbolt 3 enabled Mac or Dell laptop, this provides a low-cost alternative.
Key Features:
Expands up to 5 daisy chained devices for wider connectivity
4 USB ports for multiple file transfers and connection options
DisplayPort++ with 4K support
10Gbps peer-to-peer networking when connected directly to second Thunderbolt 3 device
Specification:
Brand

Plugable

Model

TBT3-UD1-83

Weight

15.4 ounces
Easily connects most-used devices
Solid constructions ensures durability
Stable operation avoids rebooting and unplugging devices
Dock does not charge the attached computer
OWC 14-Point Thunderbolt 3 Dock

Boasting a not-the-biggest-but-still-substantial 14 ports, the OWC 14-Point Thunderbolt 3 Dock provides wide device versatility and helps you control all your charging, transferring, and connectivity options from one secure and reliable hub. These ports include DisplayPort, USB, and SD, and the DisplayPort ensures screen real estate is wide, giving you the chance to work on multiple projects (or games) at once without muddling yourself up.
The SD slot transfers data at speeds hitting as high as 312Mb/s, while all your other necessary desktop accessories (microphone, mouse, keyboard, and more) connect reliably to enhance productivity to levels that might – at first – scare you a little. To ensure you're always ready to get down to work (or work towards some downtime) the 85W power throughput is an optimum option of notebooks and similarly small machines.
However, while you'll get a 4K dual and 5K single screen connection, these aren't the most reliable around and have an annoying habit of flickering, which considering the price is something you'd hope to avoid. Again, though, this is not a catchall, and you can buy longer replacement cables that should hopefully solve the problem. If you're willing to take the risk, then go for it.
It's also not as easy to use when you compare other options so unless you're experienced with docking stations (or a docking savant) it may be wise to put your money elsewhere. The learning curve isn't so steep that anyone who wants to learn as they go can't, though, so it's still a decent option, and it may even prove beneficial for you to spend a couple of hours working everything out.
Key Features:
Includes 14 ports of connectivity including multiple USB, SD, and DisplayPort
Multi-display with dual 4K or single 5K
85W notebook charging and 7.5W power to additional services
Speedy import up to 312Mb/s
Specification:
Brand

OWC

Model

TB3DK14PSG

Weight

3.49 pounds
Headphone, speaker, microphone, and other audio gear
Reliable peripheral device connections improves productivity
Easy set up and excellent built quality to simplicity and durability
Display connection can flicker and disconnect more frequently than other options
Cable Matters Gen 2 USB C Docking Station
So even though it doesn't say Thunderbolt 3 in the title, the Cable Matters Gen 2 USB C Docking Station is still Thunderbolt 3 compatible. It brings fast read and write speeds through both UHS-II SD cards and microSD cards at the same time, which if you're in a rush is ideal, and even if you're not in a rush is still cool, because we all hate waiting around.
It supports dual screens on both Windows (10 or later) and Linux, and while it's compatible with a Mac, there's no dual screen capability, so you'll have to make do with designing your cool spreadsheet no one will comment on at the meeting on a single screen. Such is life. If you are lucky enough to have a Windows laptop (which is most of you, we're guessing) you'll see vibrant, high-resolution graphics that pop and light up your dull home office like never before.
It's perhaps a good thing it doesn't offer multi-screen capability with Macs, too, as the bandwidth allocation has an annoying habit of freezing it up. This is, of course, the opposite of what you want or need whether you're working or playing or just trying to have 5 minutes to yourself watching a video on YouTube or Twitter or Facebook or wherever the cool dudes are at nowadays.
While it's cheap it performs well, so well in fact, you'd be forgiven for thinking it cost much more than it does. It's relatively easy to set up, too and the ports a placed in a way that's intuitive, keeping your most used accessories on one side making it easy to access and plug other cables you may not use as often.
Key Features:
Read and write to both UHS-II SD and microSD cards simultaneously
10Gbps charging for USB-C connectivity
80W laptop charging through USB-C
Dual screen compatible with both Windows and Linux devices, MacOS only single display
Specification:
Brand

Cable Matters

Model

201054-SIL

Weight

2.85 pounds
Power-saving On/Off display switch
Multiple high definition settings for varied display options
Reasonably priced compared to more expensive but similarly performing products
Bandwidth allocation issues can freeze up Macs if used improperly
Elgato Thunderbolt 3 Dock
It can be pretty difficult to choose between different Thunderbolt 3 docks. They all have the same basic features but the prices can vary dramatically. The Elgato Thunderbolt 3 Dock is towards the more expensive end of things, so we wanted to know if it's worth the extra money. From what we found out, it seems that this is one of the best Thunderbolt 3 docks for running dual monitors. For gamers, designers, and stock traders, having two (or more) monitors can be essential. This dock has a built-in DisplayPort, which gives the user the ability to drive any display up to 4K resolution with just one cable.
In addition, it has 2 x Thunderbolt 3 ports, 3 x USB 3.0 ports, a Gigabit Ethernet port, and a 3.5mm audio in/out. That means it's nowhere near the most versatile Thunderbolt 3 Dock on this list. But, what it lacks in connectivity, it makes up for in quality. The high price buys you high-quality ports, an aluminum chassis, and a two-year warranty to protect you against any damage.
Key Features:
40Gbps data transfer speeds
1.6ft Thunderbolt 3 cable included 
9 x ports 
Works with Windows & Mac
Aluminum chassis
Specification:
Brand

Elgato

Model

10DAA4101

Weight

10.7 ounces
Perfect for running dual displays 
High-quality casing 
Two-year warranty
Thunderbolt 3 Dock Buying Guide & FAQ
How We Chose Our Selection Of Thunderbolt 3 Docks
Brand - There are many brands that produce a Thunderbolt Hub, and so we needed to narrow down the wide range of these brands to ones we knew us and you could trust. These brands are well-known for providing high-quality products you can rely on. While it's not always advised to follow the most popular brands, we feel that if you're working with electronic devices, it's perhaps best you do.
Reviews - We wish we had the time (and the dual or even triple screens) to test out these Thunderbolt Docks properly, but we don't. Instead, we used part of our research to study reviews closely. These are written by those who have had the time to test out their Thunderbolt Dock and can give us an idea of what are the most important aspects including connectivity, reliability, and even size and weight.
Price - The best tech is never cheap, but just because something is expensive doesn't mean those who can't afford high-range options should miss out. Finding a range of Thunderbolt docks affordable for anybody who wants one was key here, and while they aren't cheap, they should still be affordable for those interested.
Features To Look For In Thunderbolt 3 Docks
Read/Write Speed - Fast read/write speeds are essential for efficiency and productivity, especially when working with video files. This is essential for content creators and video editors, who can get a lot from Thunderbolt 3 Docks if they use them.
Charging - Providing charging options for your laptop can reduce cable clutter and ensures your battery will never run down regardless of where you are. This helps with portability, allowing you to work on the go.
Inputs - The more inputs the better, most of the time. If you need multiple screens, many peripherals and file transfer devices, more inputs save you plugging and unplugging your devices from your dock and keeping up your productivity. If you need more, you can also daisy chain your device.
Display Options - The best Thunderbolt 3 Docks offer at least dual screen capabilities, and other, more specialized options can provide as many as 3. This is great for gamers, coders, and anyone who likes to minimize their screen clutter. You can choose from either DisplayPort or HDMI ports
Compatibility - The Thunderbolt 3 is only compatible with Thunderbolt 3-ready devices. A new technology, this may minimize your options (although you may find a Thunderbolt to USB accessory). The best Thunderbolt 3 Docks work with both Windows, Mac, and other operating systems, but others are more restricted. Check before buying so you don't end up with one that doesn't work with your machine.
Size - Desk real estate is often overlooked when purchasing new gadgets, but if you can't fit your Thunderbolt Dock onto the desk, you won't get the most from it and it could impede other accessories. Its size could also affect how portable it is, with weightier options being awkward as you carry it around.
Thunderbolt 3 Dock FAQ
Q: Are Thunderbolt 3 and USB C the same?
A: Yes, kind of, no, not really. They certainly look very similar, so similar, in fact, that if you had to pick one out of a lineup of potential cable criminals, it's unlikely you'd get it right first, second or even third time.
The easiest way to tell the difference is to look at the symbol on the cable head. On the Thunderbolt 3 you'll have a lightning bolt (or, we guess thunderbolt, but who's ever actually seen one of those), whereas USB-C shows the much less cool but also obvious triple-prong symbol.
The difference between them is, while they look similar from the outside, that USB-C is determined by the shape of the port while the Thunderbolt 3 is the connectivity standard. While USB-C is a data transfer system, Thunderbolt 3 combines a variety of connection and display needs including USB, Thunderbolt, DisplayPort, and power through what is a single USB-C connector.
This allows you to connect multiple devices without clogging up your Ultrabook or laptop ports which we all know is at best an inconvenience and at worst a miniature equivalent of the cumbersome and confusing Spaghetti Junction brought straight to your workstation.
Sources:
FAQ - Thunderbolt Technology
Sign Up Now
GET THE VERY BEST OF GEARHUNGRY STRAIGHT TO YOUR INBOX