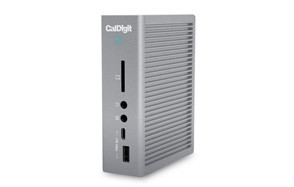 CalDigit TS3 Plus Thunderbolt 3 Dock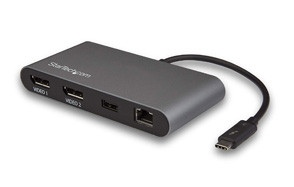 StarTech Mini Thunderbolt 3 Dock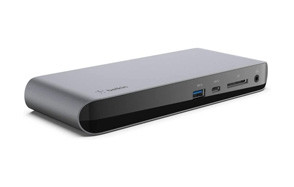 Belkin Thunderbolt 3 Dock Pro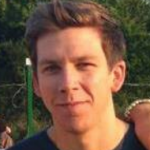 While the debate between laptop and desktop may never come to a satisfying conclusion, what everyone can agree on is that high performance is always heavily desired, often above all else. Introducing the Thunderbolt made this a reality, and now anyone searching for optimum performance across a variety of peripheral devices needs to consider the best Thunderbolt 3 Docks.
Devices with a Thunderbolt port can introduce power users to a whole new world of high speed connectivity, more streamlined operation, and multiscreen efficiency that puts every mid-90s hacker movie to shame.
Much like the best gaming routers transform your online dominance, and the best ethernet switches ensure you never lose that precious connection again, Thunderbolt 3 Docks can give you everything you need to efficiency and productivity throughout the magic of a single cable. It's not really magic, of course, but it works so well and with such ease – often with no need for drivers and installations – you'll be disappointed in yourself for not investing in one sooner. There's no time like the present, after all.
Best Thunderbolt 3 Dock
Thunderbolt 3 Dock Buying Guide & FAQ
How We Chose Our Selection Of Thunderbolt 3 Docks
Brand - There are many brands that produce a Thunderbolt Hub, and so we needed to narrow down the wide range of these brands to ones we knew us and you could trust. These brands are well-known for providing high-quality products you can rely on. While it's not always advised to follow the most popular brands, we feel that if you're working with electronic devices, it's perhaps best you do.
Reviews - We wish we had the time (and the dual or even triple screens) to test out these Thunderbolt Docks properly, but we don't. Instead, we used part of our research to study reviews closely. These are written by those who have had the time to test out their Thunderbolt Dock and can give us an idea of what are the most important aspects including connectivity, reliability, and even size and weight.
Price - The best tech is never cheap, but just because something is expensive doesn't mean those who can't afford high-range options should miss out. Finding a range of Thunderbolt docks affordable for anybody who wants one was key here, and while they aren't cheap, they should still be affordable for those interested.

Features To Look For In Thunderbolt 3 Docks
Read/Write Speed - Fast read/write speeds are essential for efficiency and productivity, especially when working with video files. This is essential for content creators and video editors, who can get a lot from Thunderbolt 3 Docks if they use them.
Charging - Providing charging options for your laptop can reduce cable clutter and ensures your battery will never run down regardless of where you are. This helps with portability, allowing you to work on the go.
Inputs - The more inputs the better, most of the time. If you need multiple screens, many peripherals and file transfer devices, more inputs save you plugging and unplugging your devices from your dock and keeping up your productivity. If you need more, you can also daisy chain your device.
Display Options - The best Thunderbolt 3 Docks offer at least dual screen capabilities, and other, more specialized options can provide as many as 3. This is great for gamers, coders, and anyone who likes to minimize their screen clutter. You can choose from either DisplayPort or HDMI ports
Compatibility - The Thunderbolt 3 is only compatible with Thunderbolt 3-ready devices. A new technology, this may minimize your options (although you may find a Thunderbolt to USB accessory). The best Thunderbolt 3 Docks work with both Windows, Mac, and other operating systems, but others are more restricted. Check before buying so you don't end up with one that doesn't work with your machine.
Size - Desk real estate is often overlooked when purchasing new gadgets, but if you can't fit your Thunderbolt Dock onto the desk, you won't get the most from it and it could impede other accessories. Its size could also affect how portable it is, with weightier options being awkward as you carry it around.

Thunderbolt 3 Dock FAQ
Q: Are Thunderbolt 3 and USB C the same?
A: Yes, kind of, no, not really. They certainly look very similar, so similar, in fact, that if you had to pick one out of a lineup of potential cable criminals, it's unlikely you'd get it right first, second or even third time.
The easiest way to tell the difference is to look at the symbol on the cable head. On the Thunderbolt 3 you'll have a lightning bolt (or, we guess thunderbolt, but who's ever actually seen one of those), whereas USB-C shows the much less cool but also obvious triple-prong symbol.
The difference between them is, while they look similar from the outside, that USB-C is determined by the shape of the port while the Thunderbolt 3 is the connectivity standard. While USB-C is a data transfer system, Thunderbolt 3 combines a variety of connection and display needs including USB, Thunderbolt, DisplayPort, and power through what is a single USB-C connector.
This allows you to connect multiple devices without clogging up your Ultrabook or laptop ports which we all know is at best an inconvenience and at worst a miniature equivalent of the cumbersome and confusing Spaghetti Junction brought straight to your workstation.
Sources:
FAQ - Thunderbolt Technology