Best Measuring Wheels In 2022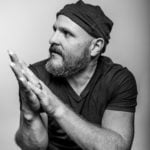 This product guide was written by Andrew Marshall
Last Updated
July 9, 2019
Andrew Marshall
Andrew Marshall is a writer, painter, photographer, and filmmaker. He primarily writes about the outdoors, though like most writers he's interested in just about everything. Andrew is a long-distance athlete with a passion for running and walking up and down mountains. Born and raised in the southeast, he now lives high in the Sierra Nevada with his wife and a freakishly large orange cat.
GearHungry may earn a small commission from affiliate links in this article.
Learn more
Measuring is a huge part of any type of construction project. From a simple DIY job to a professional one, there is no doubt that some sort of measuring tool will be needed. Measuring wheels go a long way to help in all sorts of projects. These handy pieces of equipment help to make the task at hand a lot simpler. A large amount of ground can be covered and it's all accurate too. Due to their overall usefulness and appeal, there are a number of them flooding the market. To ensure you make an informed purchase, here is a comprehensive list of the best measuring wheels out there.
The Best Measuring Wheel
TR Industrial Collapsible Measuring Wheel
Gone are the days when terrain and other environmental factors could get in the way of an accurate measurement reading. The TR Industrial Collapsible Measuring Wheel can brave through, grass, gravel, and dirt while making work altogether easier for users everywhere. It is not called an industrial wheel for no reason; this heavy-duty measuring wheel is fitted with a smooth wheel to ensure a seamless work process. It is also quite easy on the hand's thanks to its all-around ergonomic handle. Taking it a step further, this wheel measuring tool also features fixtures such as a user-friendly reset button, a handy kickstand. All this coupled with the fact that it can collapse to about half its size for swift storage makes this one of the best measuring tools on the market. What ties it all together is the accompanying TR industrial bag that can be used to stow it away when the need arises. For more handy tools like this, check out our guide to the best tape measures.
Key Features:
Has a wheel that is one foot in diameter
Fitted with a reset button and kickstand
It can measure up to 9,999 feet
It has an accompanying carry bag
Specification:
Brand

TR Industrial

Model

TR88016

Weight

3.35 Pounds
It measures in both inches and feet
Collapsible and easy to store
The measurements are large and easy to read
Durability is an issue
It does not come with a 'drag setting'
Questionable accuracy
Keson RRT12 Top Reading Center Line Measuring Wheel
The innovative design of this wheel makes it both easy and convenient for users to satisfy all their measuring needs. With its all-around balanced, lightweight and sturdy design, the Keson RRT12 Top Reading Center Line Measuring Wheel is a tool with a difference. What makes it so distinct is its one of a kind gear shaft driven counter which happens to be placed above the wheel. All in all, this feature ensures that the wheel is a lot more balanced and equally easier to use than other options out there. For further convenience, there is counter reset button located on the handle as such, there's no need to bend down, step on it or even lift the wheel in order to reset it to zero. That is not all, for more accurate readings this distance measuring wheel is fitted with a brake on its pistol which stops counting instantly. Be sure to also check out our guide to the best laser measuring tools for more great tools for your collection.
Key Features:
It has a handy reset trigger
Conveniently folds down to half its size
It has a counter reset on its handle
The pistol grip is enhanced
Specification:
Brand

Keson

Model

RRT12

Weight

4.8 Pounds
It is made of heavy-duty materials
Has a conveniently placed reset button
It is lightweight and easy to use
In the long run it gets sticky and hard to reset
Hard to use when the wheel gets wet
The wheel gets dirty easily
AdirPro Digital Distance Measuring Wheel
It does not get much easier than this, this cordless measuring wheel made with the best of materials and in an even better design. The AdirPro – Digital Distance Measuring Wheel is not just incredibly easy to use, it is also as versatile as they come. Its lightweight and ergonomic design ensure that handling it is stress-free. More to this effect, its handle is fitted with an easy to view digital LCD screen which has the ability to store and recall up to five values. Even better, it can be used by both professionals and homeowners in all settings as well. 
Since it is a digital measurement wheel, it would be great to know how it performs on that front. Apart from being quite precise and easy to understand using metric units such as feet, inches, centimeters, and hundredths. To crown it all up, a pair of AAA batteries is all that is needed for the smooth operation of this wheel. For a full 30 hours, it can be operated wirelessly. It also makes a useful DIY gift for men.
Key Features:
It is cordless and runs on two AAA batteries
It can measure up to a 9,99.9 foot/meter range
Can be used indoors and outdoors
It is lightweight and portable
Specification:
Brand

AdirPro

Model

ADI715-05

Weight

3 Pounds
It is easy to read
Good value for money
It is easy to maneuver
The batteries are weak in cold weather
Replacing the batteries is difficult
Durability is an issue
DuraWheel DIGI-PRO Measuring Wheel
If it comes in a case, it must be fancy, nevertheless, that is the extent of its 'fanciness'. This piece of equipment happens to be a lean, mean, measuring machine. With the DuraWheel DIGI-PRO Measuring Wheel, long distances and unfavorable terrains are a simple walk in the park. Apart from settings such as general construction and property appraisals, this baby can also be used for paving asphalt, building maintenance and so much more. Its most standout feature is the fact that it can conveniently convert up to 8 different units of measurement. So, working on a job that requires meters, centimeters, inches or yards is as easy as A, B, C's. Conveniently, it is fitted with a grip trigger operated brake that ensures that it comes to a standstill when the need arises. Its hi-traction tire and debris scraper also make it a lot easier to use, especially in a heavy-duty capacity. For further convenience, this measuring wheel shuts off on its own after use and comes with a handy soft case for storage after the work is done. For more amazing tools like this, check out our reviews of the best moisture meters.
Key Features:
It converts measurements to a whopping 8 scales
Shuts off automatically when not in use
It has a pistol grip trigger operated brake
Folds down to enable easy carriage and storage
Specification:
Brand

DuraWheel

Model

68940

Weight

5.6 Pounds
It is well-built and durable
Gives highly accurate results
It can stand on its own easily
It is not ergonomically designed
The counter has a short lifespan
The height is not adjustable
Keson RR318N Contractor Grade Measuring Wheel
Whether it is in the hands of a professional contractor or a stay at home dad, this distance measuring wheel delivers on the fronts of efficiency and versatility. Above all, the Keson RR318N Contractor Grade Measuring Wheel is in it to win it for the long-run. It is made out of an impact-resistant ABS material that can hold its own against the sands of time. For better results, while measuring, it is fitted with a pistol-shaped rubberized grip which facilitates the effortless maneuvering of the wheel itself. This in combination with the telescoping handle allows for the easy adjustment of height and pinpoint accuracy while working. For more accurate readings, it is fitted with a magnifying lens located right above the five-digit counter. This makes the task of reading and measuring a whole lot easier.
On the front of versatility, this measuring wheel can work in a range of locations and terrains. Whether it is uneven ground and even curved surfaces, this device has all it takes to power through. Our guide to the best digital calipers features more useful tools like this.
Key Features:
It can measure 2 miles without resetting
Fitted with a comfortable telescoping handle
Comes with a 5-digit magnified counter
The wheel itself has a 3-foot circumference
Specification:
Brand

Keson

Model

RR318N

Weight

3.13 Pounds
Made of high-quality materials 
The reset button works flawlessly
Fitted with an ergonomically designed handle 
It has accuracy problems
The wheel is too smooth to work properly on asphalt 
It is not suitable for heavy use
TR Industrial TR88017 FX Measuring Wheel
Anyone in the market for an all-weather, all-terrain piece of equipment is in luck because this measuring wheel is all that and more. There is no limiting factor here because the TR Industrial TR88017 Wheel is more than ready to work as long as you are. 
It also happens to be quite comfortable too, its ergonomic grips make for stress-free maneuvering even with the toughest of jobs. For further convenience, it is fitted with an adjustable handle; whether you are looking to expand or collapse it, it's very possible. Its adjustable range is anywhere between 1′ 3″ to 3′ tall. Bring adjustable also comes in handy when it's time for storage. This measuring wheel can simply be collapsed then fitted in its very own TR Industrial bag. Be sure to always have it in your garage storage system.
Key Features:
It can measure up to 9999 inches
Comes with a storage bag
It has an ergonomic grip
6 inch wheels in diameter
Specification:
Brand

TR Industrial

Model

TR88017

Weight

2.15 Pounds
Good value for money 
It is consistent 
Great for measuring long distances 
It is quite clunky 
The reset button is hard to push 
The handle is uncomfortably short 
Rolatape 32-300S 11-1/4-Inch Single Measuring Wheel
Sometimes a simple yet functional design is all that is needed to make things work. It may not be loaded with a bunch of complicated features and fixtures but the Rolatape 32-300S 11-¼-Inch Single Measuring Wheel definitely does what it says it will. Users everywhere can rest assured of its quality thanks to the attachment of a steel-casted measuring counter. There is no rest of the strength and durability that this measuring wheel cannot pass. Just because it comes in a simple design, it doesn't mean that it is not packed with the most useful features. Its 5- digit ratchet counter enables it to measure and read values up to 100,000 feet, yards, and even meters. After reaching this high value, users can simply make use of the reset knob to start all over again. 
For convenience sake, it has on its safety-glow colors. This makes it incredibly easy to locate any time of the day and in any setting. Finally, the insert-and-lock handle makes it incredibly easy to move this wheel around and equally store it. Be sure to also check out our guide to the best light meters for more handy tools for your workshop.
Key Features:
Fitted with a 5-digit ratchet counter
Has a calibrated wide rubber heel
It has embedded safety glow colors
Fitted with an insert and lock handle 
Specification:
Brand

Rolatape

Model

32-300S

Weight

6 Pounds
Sturdy and well made
It is lightweight 
It can easily stand on its own 
The handle is quite flimsy 
Fitted with plastic instead of metal folding joint
Not a great value for money 
Rolatape 32-400 Professional Series 4-Foot Measuring Wheel
There are survey and construction jobs that simply need a certain type of equipment. Something lightweight and flimsy just won't make the cut. In that case, the Rolatape 32-400 Professional Series 4-Foot Measuring Wheel is the best measuring wheel for the job. All 4 feet of the wheel itself is completely constructed with steel. This makes it even more equipped for the toughest terrains and more tasking measuring jobs. So, anything from large commercial operations to land surveying is completely up the alleyway of this piece of equipment. The fact that it comes from a highly reputable company makes it even more of a dependable choice. Its durability is completely guaranteed despite the fact that it is used for some of the toughest jobs out there. 
It should be noted that this device measures 1-foot increments for surveying. You may also like some of the best stud finders from our list, so take a moment to check them out.
Key Features:
Its construction mainly comprises of steel
Fitted with a 4-foot circumference wheel 
Measures in 1-foot increments
Most suited for heavy-duty jobs
Specification:
Brand

CST/Berger

Model

32-400

Weight

4.75 Pounds
Comes from a reputable company/brand
Durability is no concern 
It is sturdy and dependable 
The handle does not stay in place 
It is not suitable for precise measurements 
The guard on the reset button makes it hard to use
Keson MP401 Metal Frame Measuring Wheel
At the core of its being, this product has two principles that set it apart from the crowd. With its all-around simplicity and durability, it offers up stellar measuring functions that can be used by people from all walks of life. A device like the Keson MP401 Metal Frame Measuring Wheel is all every contractor needs to ensure that their work is accurate and precise. It is referred to as a 'best selling metal wheel' and for good reason too; with its 4-foot circumference wheel, it has the ability to level out uneven ground. It simply does this by spanning the divets that smaller wheels would normally dip into. On top of that, the actual size of the wheel allows it to record feet clicks at a pace that is envied in the industry. It is made for heavy-duty work, so you best believe that whether it is being used in the toughest of terrains or in a simple backyard, the measurements are bound to come out correct. Our guide to the best multimeters features more excellent tools like this, so check them out.
Key Features:
Has huge numbers for easy reading
Fitted with a barrel clamp to lock the wheel in place
It has centerline functionality
Fitted with a 3/4 inch steel frame
Specification:
Brand

Keson

Model

MP401

Weight

6.92 Pounds
Good value for money
It is great for heavy-duty work
Made of high-quality materials
It does not give precise measurements
The wheel is not quite bulky enough for tough terrains
The counter is a bit flimsy
Calculated Industries Distance Measuring Wheel
No one can say that this device is not user-friendly in every single way, it ticks all the boxes and makes measuring a breeze. The Calculated Industries Distance Measuring Wheel literally comes with all that is needed to make informed and accurate measurements of small to large spaces. Its handy backlit display is its winning point and it ensures that the reading process is easy even in the bright sunlight. It is also fitted with an efficient handle that is the home to all the controls for this measuring wheel. Down to the actual measuring, this device makes use of USA or the usual metric units. Whether you want to see lengths, widths, volume, circle volume, wall surface area or more, this distance measuring wheel can do it all. For convenience, it has a handy carrying case which can be used to carry it from one point to another or simply to store it safely. 
Key Features:
It can measure up to 9,999,999 feet, meters, yards or inches
Has a centreline design
Made with durable materials
Has a 12.5-inch diameter wheel
Specification:
Brand

Calculated Industries

Model

6575

Weight

4.1 pounds
Comes in a simple and easy-to-use design
It folds conveniently to make for easy storage
The display and accompanying buttons work well
The 'clear' button is badly placed and can lead to loss of work
No number pad present for inputting the starting number
It deletes data if it sits for too long
Measuring Wheel Buying Guide & FAQ
Accuracy and precision have become quite easy to come by, but the wrong device could ruin a whole lot of work in the blink of an eye. For this reason, it is important to look out for some certain things when looking to buy a measuring wheel and here are a few of them.
How We Chose Our Selection Of Measuring Wheels
Brand - Brand names are everything, a good one can make a product while an unreputable one could do the opposite. For this reason, it is advisable to stick to products that are already recognized as giants of the industry. This way, there is very little that could go wrong with the purchase.
Price - In the world we live in, unfortunately, the higher the price of the product, the better its overall quality. Based on this, a sure way to land a measuring wheel that would serve properly for years to come is to splurge a little. All in all, it is wise to shop within one's means, but saving up for a good product could help a whole lot.
Reviews - Reviews are your one way stop to the truth about a product before you buy them. In actuality, there is no perfect product, but there is a product that is perfect for you. Looking at product reviews can help you find the best measuring wheel for your type of work without having to use a trial and error system.
Features To Look For In Measuring Wheels
Versatility - Chances are, anyone looking to buy a measuring wheel will end up working in a range of terrains and even using different metric units. For this reason, it is advisable to get a product that is flexible along these lines. It would make no sense to have two of measuring wheels so as to enjoy more features when you could have one with all of them.
Accuracy - The thing about measurements is that the more accurate they are, the better it is for the project they are being used for. For this reason, it is important to know whether your device is great at giving estimates or definite values. This way you can work better with the figures shown in the readings.
Readable Screen - This is simply a lot more convenient than any other option. With a readable screen, users can easily get their measurements on the go without having to bend over. This makes for a more seamless process and can come in quite handy especially when large spaces are being measured.
Brakes - Let's face it since the basic design of this device features one wheel, it is bound to roll away if not properly secured. Depending on the terrain you intend to work on, it may be useful to get a measuring wheel that comes with a brake. That way, it is well secured while readings are recorded and other things are being done.
Collapsible Handle - This is a great feature, especially for storage or carriage purposes. A lot of movement is involved when measuring and it may not always be convenient to roll it around. A collapsible handle could make it more compact and as such, a lot easier to carry around. It could also make it easier to store when not in use.
Measuring Wheel FAQ
Q: What is a measuring wheel?
A: In the past, it was referred to as a surveyors wheel, it is a device that is used to measure large distances. They are quite straightforward to use and as such, contractors and DIY enthusiasts alike can make use of them.
Sign Up Now
GET THE VERY BEST OF GEARHUNGRY STRAIGHT TO YOUR INBOX