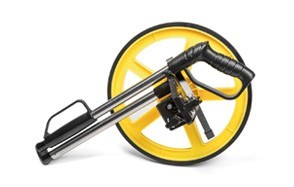 TR Industrial Collapsible Measuring Wheel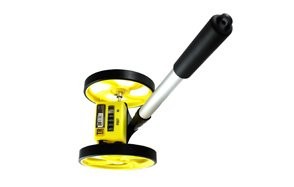 TR Industrial TR88017 FX Measuring Wheel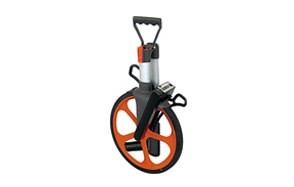 DuraWheel DIGI-PRO Measuring Wheel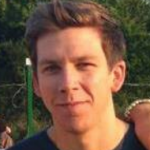 Measuring is a huge part of any type of construction project. From a simple DIY job to a professional one, there is no doubt that some sort of measuring tool will be needed. Measuring wheels go a long way to help in all sorts of projects. These handy pieces of equipment help to make the task at hand a lot simpler. A large amount of ground can be covered and it's all accurate too. Due to their overall usefulness and appeal, there are a number of them flooding the market. To ensure you make an informed purchase, here is a comprehensive list of the best measuring wheels out there.
The Best Measuring Wheel
Measuring Wheel Buying Guide & FAQ
Accuracy and precision have become quite easy to come by, but the wrong device could ruin a whole lot of work in the blink of an eye. For this reason, it is important to look out for some certain things when looking to buy a measuring wheel and here are a few of them.
How We Chose Our Selection Of Measuring Wheels
Brand - Brand names are everything, a good one can make a product while an unreputable one could do the opposite. For this reason, it is advisable to stick to products that are already recognized as giants of the industry. This way, there is very little that could go wrong with the purchase.
Price - In the world we live in, unfortunately, the higher the price of the product, the better its overall quality. Based on this, a sure way to land a measuring wheel that would serve properly for years to come is to splurge a little. All in all, it is wise to shop within one's means, but saving up for a good product could help a whole lot.
Reviews - Reviews are your one way stop to the truth about a product before you buy them. In actuality, there is no perfect product, but there is a product that is perfect for you. Looking at product reviews can help you find the best measuring wheel for your type of work without having to use a trial and error system.

Features To Look For In Measuring Wheels
Versatility - Chances are, anyone looking to buy a measuring wheel will end up working in a range of terrains and even using different metric units. For this reason, it is advisable to get a product that is flexible along these lines. It would make no sense to have two of measuring wheels so as to enjoy more features when you could have one with all of them.
Accuracy - The thing about measurements is that the more accurate they are, the better it is for the project they are being used for. For this reason, it is important to know whether your device is great at giving estimates or definite values. This way you can work better with the figures shown in the readings.
Readable Screen - This is simply a lot more convenient than any other option. With a readable screen, users can easily get their measurements on the go without having to bend over. This makes for a more seamless process and can come in quite handy especially when large spaces are being measured.
Brakes - Let's face it since the basic design of this device features one wheel, it is bound to roll away if not properly secured. Depending on the terrain you intend to work on, it may be useful to get a measuring wheel that comes with a brake. That way, it is well secured while readings are recorded and other things are being done.
Collapsible Handle - This is a great feature, especially for storage or carriage purposes. A lot of movement is involved when measuring and it may not always be convenient to roll it around. A collapsible handle could make it more compact and as such, a lot easier to carry around. It could also make it easier to store when not in use.

Measuring Wheel FAQ
Q: What is a measuring wheel?
A: In the past, it was referred to as a surveyors wheel, it is a device that is used to measure large distances. They are quite straightforward to use and as such, contractors and DIY enthusiasts alike can make use of them.