Best Moisture Meters In 2022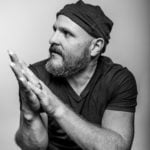 This product guide was written by Andrew Marshall
Last Updated
February 4, 2019
Andrew Marshall
Andrew Marshall is a writer, painter, photographer, and filmmaker. He primarily writes about the outdoors, though like most writers he's interested in just about everything. Andrew is a long-distance athlete with a passion for running and walking up and down mountains. Born and raised in the southeast, he now lives high in the Sierra Nevada with his wife and a freakishly large orange cat.
GearHungry may earn a small commission from affiliate links in this article.
Learn more
Damp can be a real problem, especially if it begins to affect your home, garden decking or other wood-based structures. Left unattended it can become a real issue, and in the case of caravans which can be neglected for a large part of the year and regularly subjected to the elements, it can cause untold and expensive damage trying to remedy. Wood you might store for your fire or log burner may also be too wet if you have to leave it outside, meaning that it just won't burn hot enough to keep you and your family warm over the harsh winter months. It's not just that though, if you do intend working with wood as part of a design project around your home or garden, you will want to ensure that it is fit for purpose and not damp or rotten before you even begin to use it. That's where a moisture meter can be a really convenient little device. While it might not be the most exciting gadget ever designed, it is certainly a highly practical and useful one for anyone who regularly deals with wood. They're inexpensive and can be critical in the early detection of damp and also help you to maintain a dry wood store. So let's take a look at the best moisture meters available on the market today.
The Best Moisture Meter
General Tools MMD4E Moisture Meter
For almost a century now, General Tools have been producing precision specialty tools and has an extensive range of over 1000 tools regularly used by tradesmen, craftsmen, and a fleet of dedicated DIYers from all four corners of the globe. Stands to reason that they would have a moisture meter as part of their enviable line-up and that it would make it onto our best moisture meter review. In fact, we've made it our Best Choice today.
The General Tools MMD4E is a pin-type meter that features an LCD display. It's best for facility maintenance, home remodeling, and restoration, inspection services as well as general woodworking purposes. Water damage can be the first sign of mold and serious trouble ahead so early detection can help with longer-term prevention. The key to stopping mold in its tracks before it ever gets a chance to develop is to find any problematic moisture early on. If the humidity goes undetected for long periods of time, it can cause havoc around the home and lead to harmful mold growth among other things.
The General Tools MMD4E Moisture Meter uses pin sensors which can easily be placed into the wood you want to check, to monitor and record the level of moisture content present. The benefit of this being that you can make a decision to dry out or remove the affected materials entirely before the issue worsens. It's easy to use, a cost-effective purchase and could end up saving you time and money in the long run by detecting and determining early on what remedial action is required to fix any existing damp. Use the water meter to check the water content of any wood before you purchase it and also as a water leak detector following any flood or general water damage. It makes the perfect and cost-effective water meter tool for woodworking, building construction, and agricultural industries. Make sure you also check out guides to the best infrared thermometers.
Key Features:
Wood and common building materials switch
LCD display panel with icons plus audible moisture alert tones
Wood moisture scale of 5-50% and building materials of 1.5-33%
Auto power off after 3 minutes of inactivity
0.3-inch stainless steel pins, protective cap, and 9V battery included
Specification:
Brand

General Tools

Model

MMD4E

Weight

6.4 ounces
Ergonomic size fits in one hand
Easy read bright LCD backlit display
Battery operated
1 year limited warranty
Tavool Digital Moisture Meter
If you're looking for a pin-style meter that can provide accurate readings with precision and confidence, then this meter from Tavool is definitely worth considering. Whether you are a dedicated home DIY'er who loves to undertake restoration projects or professional tradespeople, this handy and compact, ergonomically designed device is ideal for use on a wide range of wood species as well as standard building materials. Early detection of any potential water damage is essential, and with this convenient device from Tavool, you can identify the exact location of any moisture build-up quickly.
It's fitted with highly accurate and precise high-quality pins and is pre-calibrated for use on 8 different types of wood. Providing an overall wood moisture reading of between 6-60% you can confidently purchase expensive lumber and hardwood, safe in the knowledge that your wood products won't crack, split and warp in the future. The large, user-friendly LED display has a backlit screen so is visible even in low-level lighting conditions plus it features a memory function, min/max moisture display as well as dual temperature display. Fitted with an automatic power off, this unit is sturdy, multi-functional, and has been purposefully designed with a hand-friendly shape with comfortable, rubberized side panels.
Key Features:
Suitable for use on both wood and common building materials
Large easy to read LCD panel featuring 8 calibration scales
Wood moisture scale of 6-60% and building materials of 0.2-2.9%
Automatic shut off function after 10 minutes of inactivity
Ergonomic design with hand-friendly shape and rubber side grips
Specification:
Brand

Tavool

Model

MT270

Weight

6.4 ounces
Dr.meter Pinless Wood Moisture Meter
Utilizing a process known as HF electromagnetic sensing, this ultra-large LCD display moisture meter from Dr. Meter, is a pinless ad highly precise design. Pre-calibrate to detect moisture levels in 10 different density timbers, it's ideal for anyone regularly working with wood. There's also an automatic temperature composition setting plus you can choose to set up the upper moisture limit, so your device is never in danger of overrunning. When the voltage is running low, there's an automatic prompt plus your meter will automatically power off and go into a safe, energy-saving mode if 'it's been inactive or 5 minutes.
Versatile and multi-functional, this small and compact handheld digital device can be used to detect moisture levels in everything from bamboo to cotton, tobacco to cartons making it a highly useful and practical measuring device to own. If you're searching for a portable and precise moisture meter that doesn't need to pierce the surface of the material, then the MD918 from Dr. Meter is certainly worth checking out. It comes with a crying pouch, 3 x 1.5 AAA batteries as well as full operating instructions.
Key Features:
Use on 10 different grades of timer density
Large, clear, easy to read LCD display panel
Wood moisture scale of 4-80% with an accuracy of +/- 0.5%
Intelligent auto-power off function kicks in after 5 minutes of inactivity
Features temperature compensation function
Specification:
Brand

Dr.meter

Model

MD-918

Weight

7.2 ounces
Extech Combination Pin/Pinless Moisture Meter
For the ultimate flexibility, this combination style moisture meter from Extech is the professionals choice. With the convenience and option to use both pinned and pinless, you can take non-invasive measurements to a depth of 25mm on a whole host of materials, not just wood. From drywall to concrete, mortar to plaster, this advanced moisture measurement device can tackle the lot, providing quick and accurate readings.
The non-invasive MO500 is easy to read, displaying measurement icons for a quick visual reference as well as featuring the added advantage of an audible alert which beeps faster as high levels of moisture are detected. Excellent if you are working in low-level light conditions. From installing carpets to flooring and a whole host of tasks around your home and construction site, with this convenient handheld digital device, you can always be sure that your materials are completely dry before installation. It's easy to operate and a must-have tool for anyone needing to detect and analyze water levels.
Key Features:
Measures moisture in a wide range of building and construction materials as well as wood
Easy read measurement icons plus audible moisture tone
Flexibility to operate in both pines and pinless mode
Used in pinless mode, it has a wood moisture range from 0-100%
Supplied with 2 pins, protective cap, and a 9V battery
Specification:
Brand

Extech

Model

MO55

Weight

4.3 ounces
General Tools MMH800 4-in-1 Combo Moisture Meter
We're staying with General Tools for our next product recommendation which is there MMH800 combination style water meter. This 4-in-1 meter can be used both pin or pinless and has two displays to monitor moisture percentage as well as temperature and ambient humidity. The beauty of that dual-use pin/pinless function is that you can get both accurate and precise moisture content readings as well as scan a large area quickly.  That way you can make a very informed decision on whether you need to just dry or fully replace an entire affected area. Scan large areas of drywall and wood quickly with the pinless lad sensor, then once you've detected moisture patches, simply flip open the cap to expose the pin sensors and take a more accurate and detailed, localized moisture content reading.
The General Tools MMH800 is perfect for locating water leaks too and for measuring all kinds of moisture content levels, not just in wood, but also in drywall, plaster wall, carpeting, flooring, brick, grout, and even soil. It really is a multi-functional water meter tool in every respect. There's an easy to read and highly visible dual LCD display as well as an audible water detection alarm. The audible alarm has a High, Medium, and Low indicator, so you know automatically what you are dealing with. The moisture reading level can also be held for convenient viewing at a later stage without losing your results.
It's a streamlined and ergonomic looking unit which is easy to use and operate and comes with a lanyard so that you can conveniently carry this combo moisture meter around your neck plus a spare set of pins are also included. It's also battery operated and has an auto diagnostic check and an auto power off. This unit can also provide moisture reading from 5% to 50% in wood and 1.5% to 33% in building materials. It's accurate +/- 3% for moisture and +/- 5% for humidity.
Overall this unit is ideal for leaving water leaks and for measuring the water content in a wide range of common surfaces and materials. If you love buying handy tools, check out our guide to the best multimeters.
Key Features:
Pin type for precise moisture measurement
Pinless for quickly scanning larger surface areas
Dual display indicates moisture percentage as well as temperature and humidity levels
Hold reading for convenient viewing
Three levels of audible moisture alarm
Specification:
Brand

General Tools

Model

MMH800

Weight

2 pounds
Ergonomic size fits in one hand
Multi-use – pin/pinless
Easy read bright LCD dual display
Battery operated
Spare pins included
Calculated Industries 7440 AccuMaster XT Digital Moisture Meter
Up next, our best water meter recommendation comes from Calculated Industries and is their 7440 Accumater XT Digital meter. This has been designed for use on more than just wood and can also be used to detect damp in walls, ceilings, carpet as well as firewood too.  You can effectively use this powerful and inexpensive little device to find hidden leaks in all kinds of walls and surfaces around your home, caravan, mobile home or any site where you might be working. Check that your firewood is ready to burn or that any lumber or hardwood that you are using for woodworking is the optimum condition for use. By checking first the moisture content of any wood, you can avoid any unnecessary cracks, splits, and potential warping of the wood you are using.
With super sharp pins, you can quickly and easily see if your moisture content is Low (5-11%),  Medium (12-15%), or High (16-50%). Not only that, but the Calculated Industries 7440 monitor is stacked with extra features and benefits. It's easy to use and has a sturdy and hand-friendly look and feel which is solidly dependable. There's a large easy to read backlit screen and also a convenient freeze function that records and holds your reading so that you can reference back to it at a later stage. The moisture levels are indicated by both icons as well as an audible sound plus there is an automatic shut/off function.  There are also built-in calibration test pins, and a 9V battery is included. The real beauty of this moisture meter is that you can check moisture content before it has a chance to become problematic and potentially costly too.
Literally, everything you need is included in the box including a protective cap, that 9V battery we already mentioned as well as a comprehensive users guide. The Accumaster XT works well on all types of wood and lumber and comes with a range from 5%-50% for wood and 1.5%-33% for other building materials. Overall it features an accuracy of +/- 3%. Operating this unit really couldn't be easier, and with millions of satisfied customers already choosing this brand, you really can't go wrong. From wood and timber to brick, concrete, drywall, and plaster, this backlit LCD display, replaceable pin meter really is a smart choice. For more great products like this, check out our guide to the best decibel meters.0
Key Features:
Ideal for measuring moisture content in lumber, concrete, brick, firewood and plaster
Well designed and easy to read LCD Display
Features icons as well as audible alerts
Handy hold function allows you to freeze a reading
Battery saving 3-minute auto-shut off
Specification:
Brand

Calculated Industries

Model

7440

Weight

6.4 ounces
Easily fits in hand
Multi-functional
User-friendly
Brightly lit display
Battery operated
Pins break easily in hardwood surfaces
Flir MR40 Moisture Pen with Built-in Flashlight
Our next best moisture meter looks a little different to the others we've so far reviewed in that its designed and shaped like a pen so is super portable and was to carry in your pocket. Better still, it also functions as a flashlight, and so it's absolutely ideal for builders, inspectors, remodelers, and all kinds of contractors. It provides a reliable and accurate reading and is budget-friendly too. The Flir MR40 Moisture Pen is so easy to use and comes with a spare set of pins.
It may be small and compact, but it's not lacking in power or reliability and has a bright LCD display along with an audible indication too. There's an easy to operate On/Off button as well as an Auto Power Off function and it has a rugged and portable design which means you can conveniently carry it with you anywhere. Small and discreet enough to place in a pocket, it can help you take measurements in difficult to reach spaces and also happens to be splash-proof too as well as drop tested to 3-meters. As with the other best moisture meters which we've so far reviewed, yet again this features a "Hold" function so that you can record and evaluate a reading at a later stage.  It's easy to use, totally portable, and can quickly find and quantify and potential moisture problems. Make sure you always keep it handy on your tool bag.
Key Features:
Rugged 2-pin, single scale moisture meter
Integrated flashlight and convenient pen style design
Ultimately portable and pocket-friendly
Comes with a spare set of pins
Rigorously tested and rated splash-proof
Specification:
Brand

FLIR

Model

MR40

Weight

2.88 ounces
Portable pen design
Battery operated
Simple to operate
Integrated calibration/pin check
Provides reliable measurements
Protimeter BLD5365 SurveyMaster Dual-Function Moisture Meter
The final product recommendation in our best moisture meter review is one for the Pros among you who appreciate that having access to the best tools can make all the difference. From Protimeter, the BLD5365 SurveyMaster has been improved and enhanced by the company and is ergonomically designed for easy, one-handed operation. Great news if you are assessing water damage or checking for moisture content on a building site or other such structure. This is a versatile meter featuring the option to use with pins or in a non-invasive way.
It's ruggedly constructed and has been designed to last for years to come. It comes with a wide range of accessory plugins and also features a 2-year warranty. This Protimeter is definitely the professional's choice and has a price tag to match. It's not one for the hobbyists or occasioned home DIY'ers but is definitely an accurate and reliable choice for anyone working in structural inspection industries. With the Protimeter you can rapidly assess the level of any building moisture with pinpoint accuracy. It comes with a convenient pouch, perfect for safely transporting your moisture meter from one location to another, spare pins, and is fitted with a 9V battery. This also makes a perfect DIY gift for men in your life.
Key Features:
Pin type for precise moisture measurement
Pinless for quickly scanning larger surface areas
Rugged construction with easy to read large backlit display
Non-invasive below surface measurement
Ergonomically designed for one-handed operation
Specification:
Brand

Protimeter

Model

Survey Master

Weight

1.25 pounds
Easily fits in hand
Multi-functional
User-friendly
Brightly lit display
Battery operated
Moisture Meter Buying Guide & FAQ
If you're thinking of investing in a moisture meter, we highly recommend you consider the following features before going ahead and making that purchase. It's a highly useful tool that can quickly give you a reading of the water content in any wood that you intend using, thereby giving you the assurance that it's suitable for the intended purposes.
Pin versus Pinless - We'll cover off the differences in more detail in our FAQ section, but you have two options; pinned or pinless. The former uses an electric current while the later utilizes an electromagnetic field.
Accuracy and Temperature Correction - The overall accuracy of the reading is affected by two factors; temperature as well as wood density. Meters are generally default set to read the moisture level of Douglas Fir so if you know that you need to accurately monitor a wider species of wood, then make sure you invest in a moisture meter that has adjustable temperature correction settings or built-in selectable species settings.
Moisture Content Range - To be sure of an accurate reading, we recommend you purchase a moisture meter with a range between 7-20%. Above this level and you run the risk of getting erroneous readings and more than the occasional anomaly.
Pin Length - If you're going for a pinless option, then this is a bit of a moot point, but otherwise, it's an important consideration. As a general rule of thumb, the moisture content depth of a board is normally about a quarter to a fifth of the thickness of the board so if you regularly work with 1.5 inch thick wooden boards, then to be sure of an accurate reading, your pin length should be 0.312 inches.
Display Type - You have a few options when it comes to the type of display so choose the one that works best for you and be sure also to pay attention to the screen size and resolution too. Your choices are:
LED - Light Emitting Diode
LCD - Liquid Crystal Display
Analog
Digital LED
Moisture Meters FAQ's
Q: What types of moisture meters are available?
A: There are two principal styles of moisture meter on offer; the pin and the pinless variety. Pinless works on the basis of an electromagnetic field while pinned utilize an electric current. Both are highly effective but have a couple of distinguishing advantages and disadvantages.
Pins - sometimes this style is also referred to as a resistance meter and is ideal for taking a ready of any type and size, shape or texture of wood. Featuring a physical pin, this needs to be inserted into the wood at various strategic points to capture a reading effectively. A current is initiated, which travels from one pinpoint to the next, and the resistance encountered between the points is translated into the level of moisture present.
Pinless - these may also be referred to as electromagnetic meters. Their most significant advantage is that they can be used to scan and record the water content of wood without having to first pierce the wood itself. These meters operate by emitting a wave, passing through a sensor and depending upon the level of moisture content, the behavior of the electromagnetic field changes. Pinless are highly portable solutions so you can take your device with you any time you need to purchase wood and conveniently test it for yourself.
Q: What's a normal moisture meter reading?
A: Moisture meters are pre-calibrated explicitly for use on wood and typically have a scale ranging from 5% to 40%. For testing non-wood materials, such as concrete, then you'd require a device with a full range from 0% (bone dry) to 100% (saturated).
For wood, the optimal moisture reading is considered to be between 5-12% with indoors flooring sitting around the 6-8% threshold, furniture at around 6-9% and timber for use on construction sites at 9-14%. A reading above 17% indicates unacceptable levels of saturation and should be a cause for alarm, requiring preventative or remedial measures to eliminate any further risk of moisture build-up. A level between 12-17% is considered acceptable but should be regularly monitored to ensure it doesn't head into the dangerous saturation zone.
Sign Up Now
GET THE VERY BEST OF GEARHUNGRY STRAIGHT TO YOUR INBOX