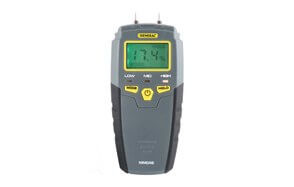 General Tools MMD4E Moisture Meter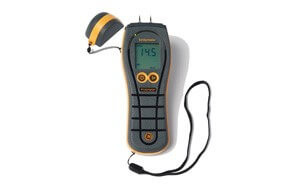 Protimeter SurveyMaster Moisture Meter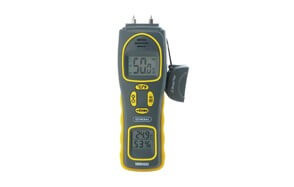 General Tools MMH800 4-in-1 Combo Moisture Meter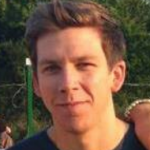 Damp can be a real problem, especially if it begins to affect your home, garden decking or other wood-based structures. Left unattended it can become a real issue, and in the case of caravans which can be neglected for a large part of the year and regularly subjected to the elements, it can cause untold and expensive damage trying to remedy. Wood you might store for your fire or log burner may also be too wet if you have to leave it outside, meaning that it just won't burn hot enough to keep you and your family warm over the harsh winter months. It's not just that though, if you do intend working with wood as part of a design project around your home or garden, you will want to ensure that it is fit for purpose and not damp or rotten before you even begin to use it. That's where a moisture meter can be a really convenient little device. While it might not be the most exciting gadget ever designed, it is certainly a highly practical and useful one for anyone who regularly deals with wood. They're inexpensive and can be critical in the early detection of damp and also help you to maintain a dry wood store. So let's take a look at the best moisture meters available on the market today.
The Best Moisture Meter
Moisture Meter Buying Guide & FAQ
If you're thinking of investing in a moisture meter, we highly recommend you consider the following features before going ahead and making that purchase. It's a highly useful tool that can quickly give you a reading of the water content in any wood that you intend using, thereby giving you the assurance that it's suitable for the intended purposes.
Pin versus Pinless - We'll cover off the differences in more detail in our FAQ section, but you have two options; pinned or pinless. The former uses an electric current while the later utilizes an electromagnetic field.
Accuracy and Temperature Correction - The overall accuracy of the reading is affected by two factors; temperature as well as wood density. Meters are generally default set to read the moisture level of Douglas Fir so if you know that you need to accurately monitor a wider species of wood, then make sure you invest in a moisture meter that has adjustable temperature correction settings or built-in selectable species settings.
Moisture Content Range - To be sure of an accurate reading, we recommend you purchase a moisture meter with a range between 7-20%. Above this level and you run the risk of getting erroneous readings and more than the occasional anomaly.
Pin Length - If you're going for a pinless option, then this is a bit of a moot point, but otherwise, it's an important consideration. As a general rule of thumb, the moisture content depth of a board is normally about a quarter to a fifth of the thickness of the board so if you regularly work with 1.5 inch thick wooden boards, then to be sure of an accurate reading, your pin length should be 0.312 inches.
Display Type - You have a few options when it comes to the type of display so choose the one that works best for you and be sure also to pay attention to the screen size and resolution too. Your choices are:
LED - Light Emitting Diode
LCD - Liquid Crystal Display
Analog
Digital LED

Moisture Meters FAQ's
Q: What types of moisture meters are available?
A: There are two principal styles of moisture meter on offer; the pin and the pinless variety. Pinless works on the basis of an electromagnetic field while pinned utilize an electric current. Both are highly effective but have a couple of distinguishing advantages and disadvantages.
Pins - sometimes this style is also referred to as a resistance meter and is ideal for taking a ready of any type and size, shape or texture of wood. Featuring a physical pin, this needs to be inserted into the wood at various strategic points to capture a reading effectively. A current is initiated, which travels from one pinpoint to the next, and the resistance encountered between the points is translated into the level of moisture present.
Pinless - these may also be referred to as electromagnetic meters. Their most significant advantage is that they can be used to scan and record the water content of wood without having to first pierce the wood itself. These meters operate by emitting a wave, passing through a sensor and depending upon the level of moisture content, the behavior of the electromagnetic field changes. Pinless are highly portable solutions so you can take your device with you any time you need to purchase wood and conveniently test it for yourself.
Q: What's a normal moisture meter reading?
A: Moisture meters are pre-calibrated explicitly for use on wood and typically have a scale ranging from 5% to 40%. For testing non-wood materials, such as concrete, then you'd require a device with a full range from 0% (bone dry) to 100% (saturated).
For wood, the optimal moisture reading is considered to be between 5-12% with indoors flooring sitting around the 6-8% threshold, furniture at around 6-9% and timber for use on construction sites at 9-14%. A reading above 17% indicates unacceptable levels of saturation and should be a cause for alarm, requiring preventative or remedial measures to eliminate any further risk of moisture build-up. A level between 12-17% is considered acceptable but should be regularly monitored to ensure it doesn't head into the dangerous saturation zone.