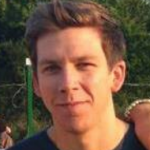 Damp can be a real problem, especially if it begins to affect your home, garden decking or other wood-based structures. Left unattended it can become a real issue, and in the case of caravans which can be neglected for a large part of the year and regularly subjected to the elements, it can cause untold and expensive damage trying to remedy. Wood you might store for your fire or log burner may also be too wet if you have to leave it outside, meaning that it just won't burn hot enough to keep you and your family warm over the harsh winter months. It's not just that though, if you do intend working with wood as part of a design project around your home or garden, you will want to ensure that it is fit for purpose and not damp or rotten before you even begin to use it. That's where a moisture meter can be a really convenient little device. While it might not be the most exciting gadget ever designed, it is certainly a highly practical and useful one for anyone who regularly deals with wood. They're inexpensive and can be critical in the early detection of damp and also help you to maintain a dry wood store. So let's take a look at the best moisture meters available on the market today.
The Best Moisture Meter
Moisture Meter Buying Guide & FAQ
A Moisture Meter is a highly useful tool for providing an approximate reading of the content of moisture in the wood. Based on the level of that reading, you can then determine whether the wood you have is suitable for the intended purpose or not which is particularly important if you plan using wood within a design planning project where the dimensions of the wood might be affected by changes in humidity for example.

Wood is commonly used in all kinds of domestic as well as construction scenarios from making floors and furniture to a favorite building material so knowing the state of the wood's moisture content can be vital. The ideal state of moisture in wood is known as the EMC or equilibrium moisture content. When wood is in balance with its surroundings and environment, it neither loses nor gains in moisture content and has the ideal EMC. A Moisture Meter then is a highly useful tool for anyone working with wood.
How We Chose Our Selection Of Moisture Meters
As with all our comprehensive buying guides, competitive research and careful evaluation of reviews from customers and professionals form the basis of our analysis. We choose our products on the basis of good feedback, competitive and realistic pricing as well as being quality goods with high production values.
A representative range is selected that offers value, choice, convenience, and quality from a handful of well established and sometimes lesser known brands that all have these core features in place.
We appreciate that not everyone has access to the same budget so there will always be the Best Choice and the Best Value recommendation as well as our Premium Pick. If you are looking to purchase a Moisture Meter, then it is our aim, through our Best of Guide, to highlight choices that we hope you will find worthy of investing your own cash into.

Features To Look For In Moisture Meters
Roughly speaking within the woodworking industry there are two main types of moisture meter on offer; the pin and the pinless type. Both, of course, exist to fulfill one principal function; to detect the level and degree of moisture present in wood and utilize either an electromagnetic field (pinless) or an electric current (pinned). Let's delve in further and review some of the key distinguishing features a Moisture Meter should ideally have.
Pins - You may also see a pin style Moisture Meter referred to as a resistance meter. The beauty and benefit of this kind of meter are that it can take a reading from any type and size of wood, regardless of its shape, texture or size. In order to do so, you do need to push the pins physically into the wood at various strategic points in order to capture the dimension you wish to monitor. A direct current is then initiated which subsequently travels from one pin to the next. The resistance it meets en-route is translated into the level of moisture content present in that piece of wood.
Pinless - Pinless meters are also referred to as electromagnetic field meters, and their big advantage is that they can scan the water content of an entire board without having to pierce the wood itself. How they work is by emitting an electric wave which is passed through a sensor that presses the wood again. Depending upon the moisture content present in the wood, the behavior of the electromagnetic field changes.
Pinless meters are able to measure the wood's capacity to store energy which is known as capacitance. The resistance of the wood to the electromagnetic field is referred to as impedance and the power absorbed by the wood is described as power loss. These calculations are all used in determining the moisture content present. Pinless meters also have the advantage of being portable which means you can take your meter with you whenever you wish to purchase any wood and test it there and then to be sure that it is suitable for your requirements.
Accuracy & Temperature Correction - The accuracy of your moisture meter and the reading that it provides are going to mainly be affected by two factors, the wood density as well as the temperature. If you are checking the moisture of a different species of wood to the one that your moisture meter has initially been set p to accommodate, then you will need to bear in mind that your settings will need to be adjusted to record an accurate temperature. Usually, as their default setting, meters are et to read the moisture content of a Douglas Fir in a temperature of around 68 degrees Fahrenheit.

Some of the more sophisticated water meter's will come with built-in species and temperature correction settings so that you can easily adjust them which is especially useful if you are going to be working with a bulk amount of wood from a variety of species. You may struggle to take accurate readings otherwise so if you know that you are working in different temperature environments and with a range of wood sources, and adjustable temperature correction setting is definitely worth having.
Also note that pin meters tend to be more sensitive to temperature conditions than pinless meters but conversely pinless meters are more sensitive to density variations, so again, it pays to get clear first on when and how you will be more frequently using a moisture meter so that you can ensure that you invest in the one that is best for your desired purposes.
Moisture Content Range - In order to deliver an accurate reading, a range of somewhere between 7 and 20% moisture content is recommended. If you purchase a meter with a moisture content above this range, be prepared to get some erroneous readings and more than the occasional anomaly! A higher moisture range reading may, however, be useful if you do dry your own wet wood.
Pin Length - Probably the most important consideration when purchasing a water meter is going to be whether you want a pin or pinless variety and in order to answer that question, it's best to understand what kind of wood you'll be more regularly handling and the conditions in which you will be working. Besides that key consideration, the pin length is also something that you may want to take into account and generally speaking, there is a rule which states that the average moisture content depth of a board is roughly equal to a quarter or fifth of the thickness of that board. Therefore, if you are working mostly commonly with boards which are 1.5 inches in thickness, then to get an accurate and consistent moisture reading, you will need to have a meter with pins that are 0.312 inches. It's not an exact science, but it is a sound rule of thumb the can help eliminate some of the guesswork.
Displays - When it comes to the types of display that moisture meters are most commonly fitted with, there are four main options to choose from.
LED - Light Emitting Diode
LCD - Liquid Crystal Display
Analog
Digital LED
Also, pay attention to the screen size and resolution as this will affect the clarity and accuracy of your overall readings and how user-friendly they are.

Moisture Meter FAQ
Q: What is a normal reading on a moisture meter?
A: Most moisture meters have been calibrated to work on wood which means that they are generally very effective at providing a reliable and accurate reading of wood moisture content. Typically, the scale reads from 5% to 40% range. When testing moisture content in non-wood materials like concrete, you might need a device that can range from 0% (or bone dry) up to 100% (saturated).
A range of 5% to 12% is considered to be an optimal reading. 6% to 8% is ideal for indoors wood flooring, 6% to 9% for furniture and 9% to 14% for construction sites. Any reading that is above 17% would be an indication of saturation and a cause for concern and the need to take preventative measures to eliminate the risk of any future moisture buildup before replacement becomes the next inevitable step. If you are in the 12% to 17% bracket, that's still considered acceptable, but regular monitoring is recommended.
Q: How do you test for moisture in wood?
A: You can quickly test for moisture in all kinds of wood by merely using one of our best water meter recommendations. Originally, the process used to be a very manual and time intensive one which involved a cycle of oven drying followed by weighing of the wood to establish the difference in weight. That method is slow, unreliable, can render the wood unusable and requires a specific type of over or kiln. Using a moisture meter is far easier, more reliable and certainly takes next to no time at all to record a reading. Whether you go for a pin or pinless model, they are both fast, accurate, portable and convenient ways to test for moisture content in wood while you are on the go.