Best Light Meters In 2022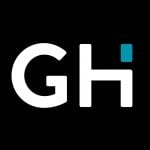 This product guide was written by GearHungry Staff
Last Updated
April 1, 2019
GearHungry Staff
GearHungry Staff posts are a compilation of work by various members of our editorial team. We update old articles regularly to provide you the most current information. You can learn more about our staff
here
.
GearHungry may earn a small commission from affiliate links in this article.
Learn more
The art of photography, cinematography, and videography have evolved over the years and so have their equipment. One of the major components in each of these industries is lighting, as it determines the quality of the final output. To know the amount of light needed for a photo or a set design, there is one tool recommended by experts and that is the light meter. This device has been programmed to measure the amount of light on and around your subject which helps improve your final output. In the list below, we recommend eight of the best light meters out there, outlining the unique features that make them the top rated on the market today. Choosing from the full range of current options can be tough, so we encourage you to thoroughly look through the key features of each product.
The Best Light Meter
Dr.Meter LX1330B Digital Illuminance/Light Meter



The Dr. Meter Digital Light Meter is a four range of beauty and the most popular light meter on the market today. It is the best light meter ever developed that promises to deliver a rapid response and high accuracy when used. It features an over-range indication tool as well as the Auto Zeroing feature, with all its units and signs being displayed on a screen for easy reading. The innovation that guided the invention of such a great light tool was full of modern knowledge and advanced technologies; thus, the output of this meter is unique to the brand. 
The Dr. Meter illuminance meter is well suited for use in the general field of lighting. It is often seen being used in sectors such as scenic design and cinematography, mainly because these areas require lots of light. What's more, making use of this type of light meter enables you to reduce the amount of light wasted in your home and also helps your plants grow to their optimum level while dealing with light pollution outdoors. This is a superb lighting tool, and it works perfectly in all situations. Once a purchase is made, users receive their light meter together with a manual that is simple to read and easy to comprehend.
Operations of this light meter are very straightforward; thus, no extra skill of or knowledge is required to make use of it. Dr. Meter has introduced this digital illuminance meter as one of the highest sensors of our time. It promises to help you deal with lighting setup problems you experience in your home and can be purchased by both botanists, film enthusiasts, or those who love photography. It is also well suited for individuals with little backyard farms who want their products to reach their optimum potential. Make sure you also check our guide to the best decibel meters.
Key Features:
0 – 200,000 Lux Luxmeter
Auto Zeroing
Over-range indication
Unit and Sign display
Specification:
Brand

Dr.Meter

Model

1330B-V

Weight

1 pounds

The second best light measuring tool our team of experts came across is the Extech LT300 Light Meter. We acknowledge the Extech brand as one of the best concerning the design and distribution of lighting equipment. They pride themselves in knowing the design requirements for every item they produce and also keep themselves abreast with the changing times and technologies. This LT300 is a superb light meter built with an analog bar graph and a large LCD for easy viewing. It also features a backlight for users who love to read but prefer the use of low-level lights.
There are two unique modes the Extech meter makes use of, namely the peak and relative styles. Besides these two main modes of operation, this light meter makes use of a color correction filter and a precision photodiode for optimum performance. The LT300 is a unit that features a remote light sensor cable, a 12" entity with the ability to expand to 24". All these features have been imbibed into this great unit for it to determine how adequate your illumination levels are. It works well in various sectors; thus, it can be used by students, patients, workers and attendees of different venues.
The Extech LT300 is a handheld device that comes with a protective holster, 9v battery, a light sensor with its protective cover and a soft case. It measures up to 40,000 FC and as such, can perform excellently in a vast range of scenarios. Its LCD readout display is a prominent feature that enables quick assessments by displaying digital calculations with a corresponding analog bar graph. If your workplace or home garden cannot afford to endure moments of insufficient lighting, the Extech is the one thing you will need to help you ensure that light output levels never dwindle. Our handy guide to the best moisture meters features more great products like this.
Key Features:
Backlight for readings in low light levels
A large LCD
Utilizes precision photodiode
Relative and peak modes
Specification:
Brand

Extech

Model

LT300

Weight

1.3 pounds



Another large brand in the industry of light equipment is URCERI, and they have made it onto our list of recommendations by launching the URCERI Light Meter. Over the years, the URCERI brand has done nothing but provide its customers with the best in equipment. They are recommended all over the world for their outstanding functions, excellent build, and affordable prices that complement the operational quality. Concerning their URCERI Light Meter, this is another superb handheld lighting unit. It has been programmed by seasoned experts to measure the ambient temperature of an area effectively and features an outstanding range of up to 200,000 lux.
The features of this light meter for photography from URCERI are endless, with each element having a vital function in the overall excellence of the unit. Besides its luminosity range from 0 to 200,000 lux, this light meter has an LCD screen with 4-digital colors. This screen is responsible for the display of data hold, Min/Max readings, low battery indications, and auto power off. The ability of this unit to be handheld is due to its lightweight nature. Besides being light in weight, it is also extremely durable making storage and transportation far from arduous tasks for users. This URCERI light meter can be used in your home, factory, office or at a set design, where light is vital to success.
The response rate of this light meter at twice per second frequency is high; thus users are assured of receiving quality and fast readings always. The lighting meter is also extremely easy to use, thanks to its LCD screen and display unit that helps users keep themselves aware of the battery levels of their group if it needs to be charged or not, as well as giving them the chance to turn it on/off automatically when it's needed or is no more in use. The wide range of applications undertaken by the URCERI light meter includes but isn't limited to use of the product in factories, school, offices, warehouse, and even your homes. Love this product? Check out our review of the best infrared thermometers for our top picks.
Key Features:
Handheld Ambient Temperature Measurer
Range up to 200,000 Lux
4 Digit Color LCD Screen
A wide range of application
Specification:
Brand

URCERI

Model

935971

Weight

7.2 ounces
Sekonic L-308X-U Flashmate Light Meter




In the Sekonic line-up today, the Sekonic L-308X-U Flashmate Light Meter is the lightest and smallest digital light meter to be launched. It is a pocket-sized unit with several modes available for a wide range of applications. Its high versatility makes it the ideal tool for areas such as cinematography and photography and even HD cinematography. Besides its versatility, the Flashmate light meter has been adjudged the most affordable photo/cine meter you will ever encounter in today's market. It is a unit that holds a legacy of accuracy, with many of its predecessors doing the same. It has been programmed by professionals to measure both flash and ambient lighting while working with dedicated HD Cine and Cine modes in video related areas.
The Sekonic Flashmate exposure meter features three primary modes, the Photo, Cine HD and HD modes. Each method is unique in its operations and as such, can be used in different scenarios for an excellent effect. The Photo mode features aperture and shutter priority display for still image photographers, to provide them with a full range of flash and ambient functions. Some of these functions include ambient EV measurement and cord/cordless flash measurement. The HD Cine mode is well suited for mirrorless and DSLR videographers, especially those who seek to control light and take exposure readings using framesets and shutter speeds. In this mode, users have a one-tenth stop accuracy with their aperture settings. The last method, the Cine mode does well when used for cinema-grade cameras. In this mode, users can select from a wide range of advantageous shutter angles and frame rates to help with their stop accuracy and exposure control.
The Sekonic Flashmate light meter has come to stay on the market. With such fantastic features and a size that is hard to compete with, our team is confident that this unit is both powerful and portable, and highly efficient in all its operations. Find more great products like this by checking out our guide to the best electric hand planers.
Key Features:
Pocket-sized
Lightweight digital light meter
Can be used for metering both ambient and flash lighting
Aperture Priority Mode
Specification:
Brand

Sekonic

Model

Flashmate

Weight

3.52 ounces
Sekonic Speedmaster L-858D-U Light Meter

Over the years, we have come across a wide range of digital light meter units made by several industries around the world. Every company swear by their product and calls it the best in the business, but after months of regular use, some customers tend to think differently. One company that stood the storm with its line of products is Sekonic. This is a company that understands its market and also understand the requirements of lighting. Every item they launch has been tested several times to ensure that nothing but the best is provided to every customer.
This next product is yet another tool from the Sekonic line that is so amazing; we had to get it on our list! It is the Sekonic Speedmaster L-858D-U Light meter. This innovative light meter helps photographers and cinematographers with the measurement of flash duration, a concept that must be understood sufficiently to freeze fast-moving subjects. This light meter was designed with superb features to increase its functionality even after regular use. It features radio control modules that aid in wireless triggering and also makes use of an increased light sensitivity feature. There is also the measurement of HSS flash, made possible only with the Sekonic Speedmaster. HSS flash is used mainly by photographers as it helps them measure lights when they want to achieve a very shallow depth of field or they merely need to overpower the sun.
A Speedmaster light meter is an ideal tool used to reduce background detail or lighten shadows, and as such, it is well suited for use on-location shooting. It alsofeatures both digital and analog display, with the previous displaying camera settings and the latter showing the total exposure as well as the entire relationship between ambient and flash. There's nothing more amazing than having the Sekonic Speedmaster for all your lighting measurement and activities. Don't forget to also check our guide to the best stud finders.
Key Features:
Flash Duration Measurements
Radio Control Modules for Wireless Triggering
HSS Flash Measurements
Increased Light Sensitivity
Specification:
Brand

Sekonic

Model

401-858

Weight

8.8 ounces
Sekonic LiteMaster Pro L-478D-U Light Meter




If you ever need a wide array of light meters to choose from for any particular work, we recommend the Sekonic brand. This is a brand with years of experience and hundreds of light meter units available. They focus on functionality and affordability and ensure that every item they launch and sell has a piece of advanced technology to take its value up a notch. The Sekonic Litemaster light meter is one of such units. This light measuring unit is an easy-going unit with straightforward operations and easy storage. It features an LCD screen that displays flash, cine, ambient, and other information in a manner that is easy to grasp.
The Litemaster is a part of Sekonic's L-478-Series, and as such, it is one photo light meter that is very useful for the lightning of shadows and the reduction of background detail. It can simultaneously measure the flash and ambient and also indicate the flash percentage automatically in total exposure. Two capture-motion modes guide the operations of this unit, to fit the camera in use. The Litemaster meter allows users to create particular shutter angles and frame rates to enhance the precision of its lighting and exposure.
We recommend this unit for all industries they require the regulation of lighting levels, especially in the photography and videography industries. Not only is it super-efficient, but it is also compact, durable and affordable, with the brand promise to be more than you paid for, concerning the operation. You may also like our guide to the best crowbars.
Key Features:
Familiar and comfortable to use
Large color LCD
Measure ambient and flash simultaneously
World's first touchscreen-operated light meters
Specification:
Brand

Sekonic

Model

401-474

Weight

8 ounces
Extech HD450 Datalogging Heavy Duty Light Meter




In any debate on the best light meter, one product that our team recommends as a worthy opponent to any other is the Extech HD450 light meter. This unit is one of the recent models built with innovative technologies that enhance its functionality. It is a data logging meter made with a wide range of 40,000 FC, with a peak mode meant to record the highest readings. The LDC display of this unit is large and features a backlight as well as a display that comes with a 4-segment bar graph that keeps users abreast with everything that happens within their meter.
The Extech Data Logging incident light meter can manually recall up to 99 readings and automatically stores up to 16,000 readings for the use of the customer at their convenience. It features a vast range of modes, including the relative mode, peak mode, dad hold, and Min/Max features. There is an inbuilt USB port that comes with its software that helps with the analysis of data received from the various readings done by the light meter. The accuracy of this light meter cannot be compared to any other. This is because it features the use of a spectral response filter and a precision silicon photodiode, with each component coming together to deliver highly accurate light intensity measurements for all your needs.
Besides its ability to analyze data, its backlit display and wide measurement ranges, the Extech HD450 is a superb unit in the field of light measurement and is also one of the most significant innovations ever. Make sure you always keep it handy in your tool bag.
Key Features:
A large backlit LCD
Wide range to 40,000Fc or 400,000 Lux
Peak mode (10µS)
Built-in USB port includes software
Specification:
Brand

Extech

Model

HD450

Weight

2.85 pounds
REED Instruments R1930 Light Meter

We have seen a lot of marvelous camera light meter units from great brands all around the world. Our final recommendation is a unit that surpasses most products on the market today, concerning reliability. We present to you the Reed R1930 Light Meter. When it comes to precision, accuracy, durability, affordability, and even portability, no brand does what Reed instruments do. The Reed instruments brand is one of a kind. This is a company that regards the needs of its customers as paramount; thus, every item they produce is a solution to the never-ending issues of people.
The real solutions provided by the brand have been combined with knowledge of advanced technologies and other innovative features to enhance their efficiency and also improve their operations. The r1930 light meter is no different from any unit they produce. This light meter features a user-selectable measurement, which can be displayed in either lux or footcandles. It features a frame that supports one-handed operations and also comes with a 4-digit backlit LCD screen.
Some functions found in this unit include the data hold functions, max/min functions, among others. Several applications require specific light levels. Such applications require the service of the 1930 light meter from Reed instruments. This meter is well suited for use in your home, on set, in the office and in any other area where light is a vital factor for operations. This makes a perfect DIY gift for your loved ones.
Key Features:
Compact Series
A backlit 4-digit LCD
Max, min, and data hold functions
Low battery indicator and auto shut off
Specification:
Brand

REED Instruments

Model

R1930

Weight

4.8 ounces
Light Meter FAQ
Q: What does a light meter tell you?
A: Light meters devices are used in a wide array of disciplines, but most often, there are still individuals in these fields who have no clue how light meters' work, or why they're necessary. A light meter is merely a light measuring device. This toll features two circuits, the analog, and digital circuits, which are responsible for helping a photographer or videographer determine the f-number and shutter speed they need to experience an optimum exposure, with given film speed and lighting situation. A light meter works in a scene by measuring the amount of light available, and this measurement is a very vital piece of information, needed in fields such as cinema and photography. These devices are so versatile, and they can be used in other areas such as schools, offices, backyard gardens and factories.

Q: Do you need a light meter for photography?
A: Photographers are advised to make use of light meters always because they make the overall shooting process easier. For an inexperienced photographer, setting two shots on a single shot can prove to be quite daunting and stressful because they might not know how to arrange and meter each setup efficiently. Light meters are also encouraged for photographers because they make the post-production process run along easier, ultimately reducing the amount of time spent matching the exposure of each image.
When your consistency is critical, metering can do a lot of things for your photography. The price of light meters is also quite low; thus photographers will have no issue laying their hands on one. Investing in a light meter; as a photographer is essential to your growth in the industry and your improvement in filming.

Q: What is the difference between incident and reflected light?
A: Regardless of their presence or absence in the actual shot, the reflected and incident light are two separate things that are often confused. Reflected light refers to light that settles on your subject or the amount of light indicating from your subject. This light is usually measured using a reflected light meter. The incident light refers to the amount of light that is illuminating your subject. The incident light meter does a great job of measuring this amount if light to help you reach an acceptable level for better photo outputs.
Sign Up Now
GET THE VERY BEST OF GEARHUNGRY STRAIGHT TO YOUR INBOX