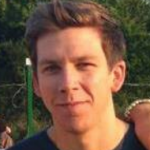 The multimeter is used by both professional electricians and do-it-yourselfers to determine the voltage, current, and resistance of circuits and to diagnose problems with electrical components or systems. You can use a multimeter to test batteries, check the integrity of old extension cords, find bad switches and spot hot wires among other things. Perhaps the biggest challenge for novices when it comes to multimeters is making sense of the buttons and readouts, which is why you should familiarize yourself with some basic electrical concepts before using one. That said, below we've brought together 10 of the best multimeters available today.
The Best Multimeter
Multimeter Buying Guide & FAQ
How We Chose Our Selection of Multimeters
Brand - There are dozens of companies that make multimeters. As such separating the wheat from the chaff, in this case, was not easy. In the end - because electrical work can be downright dangerous and because the electricians we consulted recommended we do so - we deferred largely (though not exclusively) to the better-known brands with established reputations.
Reviews - Because these are sensitive electronic devices that could cause harm if used improperly we didn't give much weight to overly simplistic 2-word reviews ("Works great!"). Instead, when we did look at reviews, we focused mostly on those that addressed specific aspects of each device. At the end of the day, however, we always draw our own conclusions, although in this case, we did reach out to licensed electricians for guidance and assistance.

Accuracy - Accuracy has to do with how closely the value the meter is showing relates to the true value of the thing being measured. Accuracy is typically measured in one of two ways: either the percent of range or the percent of reading. The percent of reading is the more accurate mechanism since it is applied equally regardless the measurement.
Durability - Electrical Multimeters are like most other things in that you tend to get what you pay for. Although a cheap multimeter might do a fine job providing accurate readings you run the risk with some (not all) that if you drop it once it will be useless afterward. The multimeters we chose for this list are all well-built and able to take a pounding (within reason of course).
Price - We believe that when your life is on the line quality matters. As such, there are a fair number of high-end multimeters on our list. At the same time though when we find one that holds its own when our experts put it through its paces it's going to get on the list regardless of its price. Our single guiding principle with these important devices is that they are quality instruments that will not put the user in danger.
Types of Multimeters
Analog - An analog multimeter is an older design but still preferred by a lot of professionals because it not only provides a measurement but context as well. Another reason analog multimeters are still popular is that they provide continuous real-time readings. As opposed to digital meters that often present what is in effect a snapshot. Continuous readings are particularly important when working with capacitors. Many consider analog to be the best multimeter type. But they're not perfect. For instance, they don't do such a great job giving precise readings of resistance.
Digital - The digital multimeter sports a much simpler LCD display that provides numerical readouts of the 3 common electrical characteristics (voltage, current, and resistance) and more in a clear, concise fashion. Digital multimeters are unable to provide the context in the sense that they don't provide a graphical representation of what's going on. Instead, they take a quick snapshot of the circuit and present it to you as a number. Still, there is a multitude of professional electricians and electrical engineers who use only digital multimeters and wouldn't have it any other way.

Features To Look For In the Best Multimeters
Number of Functions - Will you only be measuring only AC or will you need to measure DC as well? Do you need a thermometer? Do you need to measure capacitance? The fact is, there are dozens of different functions and we don't have space to list them all here. Suffice to say that you should determine ahead of time which ones you'll need and then make sure your meter performs them.
Auto vs Manual Ranging - Most DIYers are going to naturally (and wisely) gravitate to auto-ranging multimeters because they allow you to get your reading without having to know the capacitance, voltage, resistance and other values of the thing you are testing. The automatic multimeter does all that for you. A manual multimeter, by comparison, requires you to know the above-mentioned characteristics and input them by hand to get your measurement.
Display - People tend to prefer analog multimeter displays over digital for the same reason they prefer analog clocks to digital clocks: context. With a traditional circular clock, you see the time but you also get an idea of how long it is until lunchtime or quitting time, and you see the hands moving. Whereas with a digital display all you get is a number. With multimeters, many people prefer the analog display because it provides them with the real-time context that lets them better understand or anticipate trends. That said, there are plenty of people who have no problem with the digital readout.
Ease of Use - Most electricians will be able to make quick work of just about any multimeter on the market. If you're not a pro, however, you would be wise to spend some time familiarizing yourself with some basic electrical principles and terminology before you even start shopping for a multimeter. This will allow you to make sense of what you're looking at as you shop and find one that is easy for you to use.
Safety Features - You're going to want to make sure you get a multimeter that has the proper CAT rating. "CAT" in this case means "category" and there are 4 main ones ranging from CAT I (home electronics and the like) to CAT IV (utility level measurements). Overload protection, safety cutoff, appropriate voltage range, and reverse polarity are other safety features you'll see in the best multimeters.
Design - When it comes to something like an electronic multimeter aesthetic considerations are subservient to functionality and safety. That said, design considerations will come into play if you typically work on construction sites. In that case, you want something that is easy to see. So yellow or bright orange are good color choices. Some multimeters designed for commercial electricians will also have corner bumpers to protect them in case they are dropped.
Extra Features - If you are a DIYer who is buying a multimeter to use around the house or on the car it's likely you don't need a lot of special features. Commercial electricians, however, may want things like pressure, temperature, capacitance, and frequency. Some high-end multimeters have graphic displays that provide real-time AC measurements. Others provide data logging capability.

Multimeter Safety Tips
Inspect for damage - Before you fire up your multimeter for the first time inspect it carefully to see if it shows any signs of physical damage the could put you at risk or compromise accuracy.
Inspect the leads - If either of the leads are damaged it could expose you to potential injury. Give them a close inspection before using your multimeter.
Avoid shocks - You should always assume that each and every electrical component is live. Failing to make this assumption can result in injury.
In Addition
If you insert a lead into the wrong port it can produce a short circuit.
When measuring AC make sure the multimeter is set to AC measurements.
Exercise a high degree of caution around capacitors as they often hold a substantial charge.
If the unit has an "off" button turn it off after every use.
Multimeter FAQs
Q: What is a Multimeter?
A: A multimeter is a standard diagnostic tool for electricians and other technicians who typically deal with electrical components or electrical fields. Many DIYers also use them when performing tasks around the house that involve wiring, circuits and the like. The electrical multimeter tests standard electrical values such as voltage, current, resistance and more.

Q: Who should own a Multimeter?
A: The vast majority of multimeters are owned by electricians, electrical engineers and technicians such as those who work on HVAC systems. They are also popular with DIYers who use them when installing light fixtures, ventilation fans and the like. Professional electricians depend on multimeters the way a professional carpenter relies on their tape measure and level. Inspired amateur DIYers should consider getting one with auto-ranging as it will greatly simplify the process.
Q: What are some of the common electrical properties that a Multimeter can determine?
A: Voltage - Voltage is generally defined as the amount of potential energy between two given points on an electrical circuit. There is a difference in charge between one point and the other and this difference is called "volts" (after Alessandro Volta who invented the chemical battery).
Current - Current is defined as the amount of charge flowing through a circuit during a given period of time. In the case of electrical accidents, it is not the voltage that kills people but the current. Current is measured in Amperes (Amps) and it typically doesn't take more than 10 milliamps (10 mA) to cause one to lose control of their muscles and as little as 1/10 of 1 amp for only 2 seconds to cause death. As such getting accurate measurements of current is crucial.
Resistance - No one running through dense underbrush will be able to run as fast as they would if they ran on an open track. Why? Because they face much more resistance running through the brush. It's essentially the same with electricity. A circuit with higher resistance has less current moving through it than a circuit with low resistance. Resistance is typically expressed by "Ohms" and represented by the Greek letter "omega" or "Ω".
Q: What is a True RMS Multimeter?
A: A True Root Mean Square or True RMS multimeter is a type of multimeter that measures the level of AC (alternating current) or voltage. The RMS suggests the effective level of the alternating current as opposed to other types of multimeters designed to measure the average level of AC current. The RMS is used to calculate current or voltage levels when precise measurements are needed.