Best Adjustable Pipe Wrenches In 2022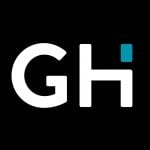 This product guide was written by GearHungry Staff
Last Updated
July 12, 2019
GearHungry Staff
GearHungry Staff posts are a compilation of work by various members of our editorial team. We update old articles regularly to provide you the most current information. You can learn more about our staff
here
.
GearHungry may earn a small commission from affiliate links in this article.
Learn more
A well-equipped toolbox is an essential accessory for anyone who works in one of the trades like plumbers, but it's also a great thing for the home handyman to have. No toolbox can be complete without a good quality adjustable pipe wrench. There always seems to be a leaky pipe or a faucet to tighten or something that needs adjusting. Sure, any wrench will do, but the beauty of an adjustable pipe wrench is that you only need one good one to complete a basic, yet very useful, collection in your toolbox.
Plumbers, in particular, generally have a lot of equipment to take on the job with them. They need a variety of spanners, wrenches, cutters, pliers and so much more. With so much to carry around from job to job, an adjustable tool like a pipe wrench can lighten the load of a toolbox because the very fact that it can be adjusted to accommodate working with different pipe sizes means they don't need to pack and carry a lot of heavy pipe wrenches. The best adjustable pipe wrench will replace a large number of different size wrenches and make life easier for plumbers and the average home handyman just trying to keep everything in his castle in top working order.
The Best Adjustable Pipe Wrench
Ridgid 31105 Aluminum Straight Pipe Wrench
Our Best Choice product is from Ridgid, who is well respected for manufacturing high-quality tools. The 31105 Model 824 from their range certainly lives up to that reputation. It's made from lightweight yet highly durable aluminum, which is up to 40% lighter than comparative materials. That means less user fatigue, which is especially handy if you are a professional tradesperson. It also benefits from being easy to adjust and has simple to clean ridges as well as self-cleaning threads. The handle features an i-beam with a full floating hooked jaw, which ensures superior grip and manageability. It can also conveniently be used on petty much most pipework and can tackle maximum capacity pipe widths of three inches. If you're looking for a professional quality product, then this is an excellent option and well worthy of consideration. Our guide to the best vacuum pumps features more quality tools like this, so check them out.
Key Features:
Professional strength aluminum pipe wrench
Features i-beam full floating forged hook jaw
Delivers superior grip and quick adjustments
Features self-cleaning threads and replaceable hook jaw
Ideal for working on pipes up to three inches thick
Specification:
Brand

Ridgid

Model

31105

Weight

1.1 Pounds
Goplus 4pcs Pipe Wrench Set Heavy Duty Hand Tools
Sometimes one plumber's wrench simply isn't enough so it's always handy to have a set of adjustable pipe wrenches in different sizes. This Goplus set of 4 pipe wrenches means you have a wrench for every application. The sizes are 8″ 10″ 14″ 18″ and they are all heavy-duty hand tools that won't let you down in the middle of important work. These wrenches also have precision machine teeth that grip anything you apply them too and the spring loaded head makes for easy provides incredible grip so you are less likely to have the wrench slip during use. This is a set that is perfect for jack-of-all- trades, plumbers and a must for the home handyman toolbox. Our guide to the best wood chisels features more amazing tools any carpenter would love. 
Key Features:
Solid steel heavy duty forged steel construction
Precision machine upper and lower teeth are non-breaking and non-coiling
Comfortable humanized plastic handle design is easy to grip and manage
Wrench set includes four different sized wrenches
Ideal for working on all pipe related home improvement
Specification:
Brand

Goplus

Weight

9.34 Pounds
4 set of different sized wrenches for every job
Spring loaded heads for extra grip
Sturdy materials for long lasting use
Largest wrench is quite heavy to use
Ridgid 31095 Aluminum Straight Pipe Wrench
We're also recommending that you consider this 14-inch plumbing wrench from Ridgid's professional style collection of tools. The 31095 Model 814 is a high-quality pipe wrench that is made from a lighter weight aluminum that is up to 40% lighter than other comparable materials. What that means for anyone using this wrench for prolonged periods is that they won't suffer the same level of user fatigue as they might with a much heavier tool. This also happens to be a very durable and reliable wrench too, that has versatile applications. It's designed featuring an i-beam handle with a full floating hook jaw, which provides effortless adjustments and an incredibly firm grip. The wrench itself also benefits from having self-cleaning threads and a spring assembly, which means that it's not only easy to use but also maintain. It can be used on pretty much all your pipework with a capacity of up to two inches. Once again, as you'd expect from Ridgid, they've certainly delivered the goods with this highly reliable adjustable pipe wrench.
Key Features:
Professional strength aluminum pipe wrench
Features i-beam full floating forged hook jaw
Delivers superior grip and quick adjustments
Features self-cleaning threads and replaceable hook jaw
Ideal for working on pipes up to two inches thick
Specification:
Brand

Ridgid

Model

31095

Weight

1.1 Pounds
MaxPower 14-Inch Heavy Duty Aluminum Straight Pipe Wrench
The final adjustable pipe wrench we're taking a look at today comes from Maxpower and is their 14-inch heavy-duty aluminum plumbing wrench. As with the two models we already reviewed from Ridgid, the aluminum construction provides both durability and ease of use with secure and lightweight handling. For lengthy pipework sessions, this is the key to reducing user fatigue. This particular model is suitable for use on all pipework up to two inches thick and features a non-stick adjustment nut. It also benefits from having an i-beam handle with a full floating forged and scaled hook jaw. Self-cleaning threads, an easily replaceable hook jaw as all as spring assembly are just some of the other benefits of this pipe wrench that we're sure you'll appreciate. It also has an excellent price point just to top it all off.
Key Features:
Professional strength aluminum pipe wrench
Features i-beam full floating forged hook jaw
Delivers superior grip and quick adjustments
Features self-cleaning threads and replaceable hook jaw
Ideal for working on pipes up to two inches thick
Specification:
Brand

MaxPower

Model

13

Weight

2 Pounds
Channellock 8WCB 8-Inch WideAzz Adjustable Pipe Wrench
The first thing you'll notice about this Channellock 8WCB 8-Inch WideAzz Adjustable Wrench is its compact size. But don't let the size fool you because this adjustable wrench allows you to get into those tiny little spaces behind hot water systems and crawl spaces. The longer jaws offer incredible grip so you can tighten or loosen pipe joints and get the job done faster and more efficiently. Made from a strong chrome vanadium steel construction, this is an adjustable pipe wrench that will last you for many, many years.
Key Features:
Extra wide opening to 1-1/2″
Longer jaws grip better
Thinner jaws great in tight spaces.
4 thread knurl and non-protruding jaws
Chrome Vanadium steel construction
Code Blue grips designed for durability and comfort
Specification:
Brand

Channellock

Model

8WCB

Weight

12 Ounces
Precise jaw design grips tight first time, every time
Minimal head width performs better in confined spaces
Measurement scales are handy for sizing nuts, pipe and tube diameters
Plastic handle may be hard to grip with sweaty hands
Tradespro 830914 14-Inch Adjustable Pipe Wrench
This Tradespro 830914 14-Inch Heavy Duty Pipe Wrench is easy to spot because Tradepro have kept the old-school reliable design. This adjustable wrench is made from lightweight aluminum, but it is still strong enough to tackle almost any home maintenance job. It has been tested for durability and it is easy to adjust with a simple thumb spin so you can make any changes with just one hand. This wrench has been officially licensed by Kawasaki so you can be sure you have a trusted tool in your tool box.
Key Features:
Officially licensed by Kawasaki
Made using the highest quality standards
Tested for durability
Easy to adjust with thumb spin
Available in sizes 10, 14, 18 & 24 inches
Specification:
Brand

Tradespro

Model

830914

Weight

2.83 Pounds
Heavy duty construction
Lightweight for easy use
Adjustable head may not be tight enough in some applications
Ridgid 31000 6-Inch Ajustable Pipe Wrench
Every home handyman's toolkit should have a Ridgid 31000 6″ Pipe Wrench in it. Apart from being able to tighten or loosen practically any pipe in your home, you can use it for many other home maintenance applications as well. It has a strong and durable ductile-iron housing that can take a lot of abuse and an I-beam hand that offers all the strength and durability you need. This adjustable pipe wrench complies with federal specifications so you can take it on the job with you with complete confidence. For more must-have tools in your collection, check out our guide to the best screwdriver sets.
Key Features:
Sturdy, ductile-iron housing
I-beam handle for superior strength and durability
Full floating forged hook jaw
Self-cleaning threads
Easily replaceable hook jaw, heel jaw, and spring assembly
Complies with federal specifications GGG-W65IE
Specification:
Brand

Ridgid

Model

31000

Weight

7 Ounces
Heavy duty durable housing
Threads designed to lock tight for more stable use
Tapered handle for better grip
May feel heavy in tight spaces
IRWIN VISE-GRIP Tools Cast Aluminum Pipe Wrench
No one likes to replace hand tools all the time so get your hands on an IRWIN VISE-GRIP Tools Cast Aluminum Pipe Wrench that has been made to last. Although this is a pipe wrench, you can use it for so much more than just working on pipes. This adjustable pipe wrench has been made from heavy-duty cast-aluminum which is incredibly strong and durable, yet significantly lighter than many other wrenches. It has a wide design I-Beam handle that evenly distributes the weight for easier handling and the easy spin nut means you can quickly adjust the jaws in any application. This is the adjustable pipe wrench that will be a favorite tool for professional and home use. For more DIY tools for your workshop, check out our reviews of the best drill bit sets.
Key Features:
Heavy-duty cast-aluminum pipe wrench
Wide design I-Beam handle for better weight distribution
Heat-treated Drop-forged jaw
Easy-spin adjusting nut
Hammer-head offers flat surface for hammering
Specification:
Brand

Irwin Tools

Model

2074124

Weight

2 Pounds
Housing is 40% lighter than cast iron and easier to maneuver
Easy spin nut for quick adjustability
Lighter weight makes working easier over long periods
Loggerhead BG8-01R-01 8-inch Bionic Grip Wrench
For those who don't like to fiddle around too much with wrenches, this Loggerhead BG8-01R-01 8-inch Bionic Grip Wrench is almost like an extension of your own hands. Its claw-like head grips whatever you are working on due to the easy to use automatic grip adjustment. As strong as this adjustable pipe wrench is, it won't strip nuts and bolts so you get a clean finish to your work every time. It securely locks on whenever you need to tighten or loosen pipes, bolts, nuts and anything else you are working with. Get your work done fast and professionally with this versatile and handy pipe wrench. Our guide to the best hex key sets features more cool tools for your toolbox.
Key Features:
Winner of 2005 Popular Mechanics Editor's Choice Award
Instantly adjustable to cover 13 sized fasteners
Patent pending auto-interlock system
Easy to use automatic grip adjustment
4-by-1-by-8-inches at 12.8-ounces
Specification:
Brand

LoggerHead Tools

Model

8-inch Bionic Grip

Weight

12.8 Ounces
Will not strip nuts and bolts
Increases your hand's gripping power
Secure interlocking system
Limited use on some applications
Vise Grip 274001SM 11-Inch Aluminum Quick Adjust Pipe Wrench
When you work with tools all day, it helps when the tool is made from sturdy, lightweight materials. That's when you can't go wrong with a Vise Grip 274001SM 11-Inch Aluminum Quick Adjust Pipe Wrench. The head is small enough to get into tight spots, yet strong enough to help you tighten or loosen pipes and other things you may be working on. It features a quick-adjusting, movable jaw that you can adjust with one hand, leaving your other hand free to hold things securely or reach for other tools to finish the job. The plumber's wrench has been designed by professionals so you know you'll have a great piece of equipment in your hands. It also makes an ideal DIY gift for enthusiasts in your life.
Key Features:
Designed by professionals 
Innovative pipe wrench design
Industrial grade 11-Inch tool
Quick-adjusting, moveable jaw
Lightweight and durable
Single-handed adjustment
Specification:
Brand

IRWIN

Model

274001SM

Weight

5.4 Ounces
40-percent less weight
Enhance the speed and convenience of pipe wrench use
Clamps on pipes with super tightness
Grip could be a little better for tougher jobs
Crescent AT10SPUD Black Oxide Finish Construction Wrench
The home handyman will really appreciate the sleek design and shape of this Crescent adjustable pipe wrench. It is perfect for all those small jobs you may have around the home because of its ability to get into small spaces other wrenches may not be able to reach. It has a tension spring that stabilizes the jaw for secure tightening and the knurl adjusts quickly and easily with the turn of your thumb. Small in size, it's still a remarkably sturdy tool to have in your rolling tool box and its black phosphate finish is resistant to corrosion which is an added bonus for those casual uses. 
Key Features:
Wide capacity jaw
1-1/2 Inch jaw opening
Tension spring stabilizes jaw and knurl adjusts easily
Tapered tang for aligning bolt holes or other coupling parts
Alloy steel and heat treated for tough jobs
Black phosphate finish resists corrosion
Specification:
Brand

Crescent

Model

AT10SPUD

Weight

15.2 Ounces
Knurl allows for quick easy adjustment
Designed to be resistant to scratches and other damage
Resistant to corrosion thanks to black finish
May not be suitable for tougher jobs
Bahco 9070 RP US Adjustable Pipe Wrench Ergo
Every toolbox or tool bag needs to have an adjustable pipe wrench in it, and this Bahco wrench is a great addition to any set of tools for the home and handyman, plumbers, and other maintenance workers. The slim head features tapered jaws that grip pipes, tubes, nuts, and bolts with ease so you can use the full strength you have in your hands to get the job done. It has a black phosphate finish and the true ergo design means it will fit snugly in your hands without slipping. This stability will help you prevent slamming your fingers causing injury.
Key Features:
6 inches long
Black phosphate finish
True ergo design
Thermoplastic handle and larger grip width
Slim head with tapered jaws
Ideal for plumbers, electricians and maintenance workers
Specification:
Brand

Bahco

Model

9070 RP US

Weight

4.8 ounces
True ergonomic design
Safeguards to prevent workplace injuries
Thermoplastic handle is wide for better grip
Needs extra TLC to prevent corrosion
Adjustable Pipe Wrench Buying Guide & FAQ
How We Chose Our Selection Of Adjustable Wrenches
Brand – When it comes to adjustable pipe wrenches, or any hand tools for that matter, a reputable brand can make all the difference between getting the job done quickly and fumbling around with a tool that simply does not work as it should. We've chosen brands that have been manufacturing quality hand tools for quite some time. These are brands that you know you can trust. Keep in mind though, that some of the newer brands are also reasonably good quality. At the end of the day, the quality of the materials is just as important as the company making adjustable pipe wrenches.
Price – Generally speaking, hand tools, such as adjustable pipe wrenches, are usually quite affordable. This makes it easy for the average home handyman to have a considerable collection in his toolbox. On the other hand, people who use such tools on a daily or more regular basis need something a little more reliable and sturdy. We've chosen adjustable pipe wrenches in a variety of price ranges so that there is bound to be one for each type of user no matter what their budget may be. If you just want an adjustable pipe wrench for regular home maintenance, you can certainly find one that is relatively inexpensive, yet will still allow you to perform simple tasks around your home. Some of the pricier ones, however, are perfect for plumbers, electricians, etc., because they are a lot sturdier and they tend to be more reliable in the workplace.
Reviews – Skilled workers, like plumbers, are in the business of performing a service to make money. When a tool such as an adjustable pipe wrench slows them down in any way, these skilled workers waste precious time and money. When this happens, you can be sure their reviews of the product are going to be brutal. That is why we rely on these independent and honest reviews to gage the successes and failures of a product. We suggest you also check the reviews posted by customers who have tried out our selection of adjustable pipe wrenches to see which of the pros and cons you feel make for a good pipe wrench.
Features To Look For In Adjustable Pipe Wrenches
Quality – Whether you are a weekend handyman or a professional skilled worker like a plumber, the main feature you should be looking for in an adjustable pipe wrench is quality. To put it plainly, flimsy tools may be cheaper, but they will break and fail you more often so you will find yourself replacing them with alarming regularity. Unfortunately, you can't afford to be cheap with a tool like an adjustable pipe wrench because you can and will lose in productivity. Poor quality pipe wrenches mean you will most likely be adjusting and readjusting the wrench and the position over the pipes or tubes you are working on. The pipe wrench should be made of sturdy, good quality materials and be comfortable to work with. The main point being, you want your adjustable pipe wrench to make your job easier, not harder.
Construction Material And Design – You'd be hard pressed to find an adjustable pipe wrench that is made from anything other than a metal of some description. After all, this is a tool that needs to be strong to tighten or loosen a variety of building implements that need to be coupled. The most common metals are solid steel or cast-aluminum. These are both quite strong and durable and can take a lot of punishment in the workplace or for home maintenance.
Design is also important and you want an adjustable pipe wrench that has been designed for easy use. One of these design features is the ease of actually adjusting the jaws of the wrench. If you need to stop what you are doing every time you need to adjust your pipe wrench, it may become a little tedious. You should look for an adjustable pipe wrench that you can adjust while holding the wrench with one hand. Most adjustable pipe wrenches have a wheel near the jaw that can be adjusted with a simple movement from your thumb. Other design features should include an ergonomic design that fits comfortably in your hands and also be able to grip the item you are working on so that the wrench won't dislodge suddenly while you are working.
Performance – Time is money so you want your adjustable pipe wrench to perform well. That means you want to make short work of any project you have set your skills to. Whether you are tightening something or loosening it, you want the wrench to grab and twist with as little effort as possible. You also want to adjust the wrench in the shortest time possible. If you're a homeowner doing a little weekend maintenance, you also want a wrench that will help you perform your duties quickly and efficiently so you can at least enjoy some of your weekend relaxing.
Ease Of Use – Like performance, you want an adjustable pipe wrench that is easy to use. That means you want it to have teeth or grooves in the jaw that will effectively grip pipes, bolts, etc. so you can do what needs to be done. Then too, you don't want anything complicated in the adjusting mechanism. This is also something you want to be able to do while holding the wrench in a single hand. The simpler the design, the easier your wrench should be to use.
Adjustable Pipe Wrench FAQ
Q: What is an adjustable pipe wrench?
A: Before we start on explaining an adjustable pipe wrench, we'll start with an ordinary one. Essentially, a pipe wrench is a tool that can turn any threaded item such as pipes or nuts and bolts. If the pipe wrench is fixed, you can only use it on pipes or bolts that are the same dimension as the jaws of the wrench. An adjustable pipe wrench, as the name implies, is a pipe wrench with a small mechanism or dial that can make the clamping jaws wider or narrower to fit a variety of pipes, nuts and bolts regardless of their dimensions. The beauty of owning an adjustable pipe wrench is that you can have one wrench instead of several ones of different sizes. Not only is this more practical, it's also economical.
Sign Up Now
GET THE VERY BEST OF GEARHUNGRY STRAIGHT TO YOUR INBOX