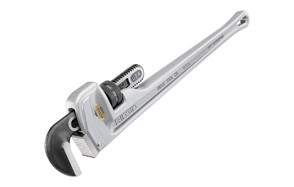 Ridgid 31105 Aluminum Straight Pipe Wrench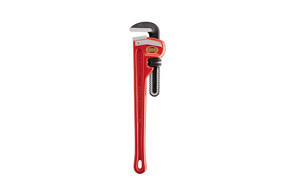 Ridgid 31000 6-Inch Pipe Wrench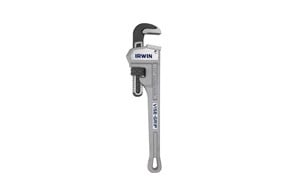 IRWIN VISE-GRIP Tools Cast Aluminum Pipe Wrench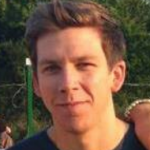 A well-equipped toolbox is an essential accessory for anyone who works in one of the trades like plumbers, but it's also a great thing for the home handyman to have. No toolbox can be complete without a good quality adjustable pipe wrench. There always seems to be a leaky pipe or a faucet to tighten or something that needs adjusting. Sure, any wrench will do, but the beauty of an adjustable pipe wrench is that you only need one good one to complete a basic, yet very useful, collection in your toolbox.
Plumbers, in particular, generally have a lot of equipment to take on the job with them. They need a variety of spanners, wrenches, cutters, pliers and so much more. With so much to carry around from job to job, an adjustable tool like a pipe wrench can lighten the load of a toolbox because the very fact that it can be adjusted to accommodate working with different pipe sizes means they don't need to pack and carry a lot of heavy pipe wrenches. The best adjustable pipe wrench will replace a large number of different size wrenches and make life easier for plumbers and the average home handyman just trying to keep everything in his castle in top working order.
The Best Adjustable Pipe Wrench
Adjustable Pipe Wrench Buying Guide & FAQ
How We Chose Our Selection Of Adjustable Wrenches
Brand – When it comes to adjustable pipe wrenches, or any hand tools for that matter, a reputable brand can make all the difference between getting the job done quickly and fumbling around with a tool that simply does not work as it should. We've chosen brands that have been manufacturing quality hand tools for quite some time. These are brands that you know you can trust. Keep in mind though, that some of the newer brands are also reasonably good quality. At the end of the day, the quality of the materials is just as important as the company making adjustable pipe wrenches.
Price – Generally speaking, hand tools, such as adjustable pipe wrenches, are usually quite affordable. This makes it easy for the average home handyman to have a considerable collection in his toolbox. On the other hand, people who use such tools on a daily or more regular basis need something a little more reliable and sturdy. We've chosen adjustable pipe wrenches in a variety of price ranges so that there is bound to be one for each type of user no matter what their budget may be. If you just want an adjustable pipe wrench for regular home maintenance, you can certainly find one that is relatively inexpensive, yet will still allow you to perform simple tasks around your home. Some of the pricier ones, however, are perfect for plumbers, electricians, etc., because they are a lot sturdier and they tend to be more reliable in the workplace.
Reviews – Skilled workers, like plumbers, are in the business of performing a service to make money. When a tool such as an adjustable pipe wrench slows them down in any way, these skilled workers waste precious time and money. When this happens, you can be sure their reviews of the product are going to be brutal. That is why we rely on these independent and honest reviews to gage the successes and failures of a product. We suggest you also check the reviews posted by customers who have tried out our selection of adjustable pipe wrenches to see which of the pros and cons you feel make for a good pipe wrench.

Features To Look For In Adjustable Pipe Wrenches
Quality – Whether you are a weekend handyman or a professional skilled worker like a plumber, the main feature you should be looking for in an adjustable pipe wrench is quality. To put it plainly, flimsy tools may be cheaper, but they will break and fail you more often so you will find yourself replacing them with alarming regularity. Unfortunately, you can't afford to be cheap with a tool like an adjustable pipe wrench because you can and will lose in productivity. Poor quality pipe wrenches mean you will most likely be adjusting and readjusting the wrench and the position over the pipes or tubes you are working on. The pipe wrench should be made of sturdy, good quality materials and be comfortable to work with. The main point being, you want your adjustable pipe wrench to make your job easier, not harder.
Construction Material And Design – You'd be hard pressed to find an adjustable pipe wrench that is made from anything other than a metal of some description. After all, this is a tool that needs to be strong to tighten or loosen a variety of building implements that need to be coupled. The most common metals are solid steel or cast-aluminum. These are both quite strong and durable and can take a lot of punishment in the workplace or for home maintenance.
Design is also important and you want an adjustable pipe wrench that has been designed for easy use. One of these design features is the ease of actually adjusting the jaws of the wrench. If you need to stop what you are doing every time you need to adjust your pipe wrench, it may become a little tedious. You should look for an adjustable pipe wrench that you can adjust while holding the wrench with one hand. Most adjustable pipe wrenches have a wheel near the jaw that can be adjusted with a simple movement from your thumb. Other design features should include an ergonomic design that fits comfortably in your hands and also be able to grip the item you are working on so that the wrench won't dislodge suddenly while you are working.

Performance – Time is money so you want your adjustable pipe wrench to perform well. That means you want to make short work of any project you have set your skills to. Whether you are tightening something or loosening it, you want the wrench to grab and twist with as little effort as possible. You also want to adjust the wrench in the shortest time possible. If you're a homeowner doing a little weekend maintenance, you also want a wrench that will help you perform your duties quickly and efficiently so you can at least enjoy some of your weekend relaxing.
Ease Of Use – Like performance, you want an adjustable pipe wrench that is easy to use. That means you want it to have teeth or grooves in the jaw that will effectively grip pipes, bolts, etc. so you can do what needs to be done. Then too, you don't want anything complicated in the adjusting mechanism. This is also something you want to be able to do while holding the wrench in a single hand. The simpler the design, the easier your wrench should be to use.

Adjustable Pipe Wrench FAQ
Q: What is an adjustable pipe wrench?
A: Before we start on explaining an adjustable pipe wrench, we'll start with an ordinary one. Essentially, a pipe wrench is a tool that can turn any threaded item such as pipes or nuts and bolts. If the pipe wrench is fixed, you can only use it on pipes or bolts that are the same dimension as the jaws of the wrench. An adjustable pipe wrench, as the name implies, is a pipe wrench with a small mechanism or dial that can make the clamping jaws wider or narrower to fit a variety of pipes, nuts and bolts regardless of their dimensions. The beauty of owning an adjustable pipe wrench is that you can have one wrench instead of several ones of different sizes. Not only is this more practical, it's also economical.