Best Laser Measuring Tools in 2022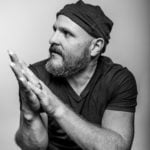 This product guide was written by Andrew Marshall
Last Updated
October 26, 2018
Andrew Marshall
Andrew Marshall is a writer, painter, photographer, and filmmaker. He primarily writes about the outdoors, though like most writers he's interested in just about everything. Andrew is a long-distance athlete with a passion for running and walking up and down mountains. Born and raised in the southeast, he now lives high in the Sierra Nevada with his wife and a freakishly large orange cat.
GearHungry may earn a small commission from affiliate links in this article.
Learn more
Today guys, we're going to talk about Light Amplification by Stimulated Emission of Radiation which, if you paid attention to in science class, you'll recognize by its more common, easy to remember, and much more time-efficient name laser. What about lasers specifically, though? In another example of how tech is making all the labors of the past increasingly obsolete, we're discussing tape measures. You might remember these long, awkward and downright noisy little instruments have been the go-to measuring tool for decades, and while we were all sure there was a better way, no one was too intent on figuring out how. This is where laser measuring devices came in. These little gadgets are an awesome upgrade from the tape measures that dad clipped to his belt during those neverending home improvement projects, and are lightweight, easy to use, and more accurate than you ever thought possible. If you are or know someone in construction or who loves transforming their home, then check out our picks for the best laser measuring tools, and bring some unparalleled precision into their world.
The Best Laser Measuring Tool
Bosch Blaze Pro 165′ Laser Distance Measure
This pocket-size laser measure tool is much raved about for a variety of reasons, the key being its ability to measure from short distances to larger ones using its strong laser beam in seconds. Able to measure over 160 feet, the GLM 165 delivers continuous, real-time and accurate results by calculating ad adjusting measurements as you inch closer to a desirable target and it displays the measurements in multiple units. It is able to store recent measurements (about 10) making it easy to save your work for later.
A bright backlight complements its bright LCD display and makes it easy to work at night and its compact, lightweight yet strong and durable design means you can carry it along easily. As it is just about 6 ounces in weight and comes with fitted batteries for quick use and also features a really cool wrist strap for your convenience. The exterior of the GLM 165 is built with strong plastic and can withstand a variety of worksite conditions, whether wet or dusty.
Key Features:
Highly functional, able to calculate multiple units and gives a real-time measurement for long and short distances
Able to measure accurately up to 1/16 inches and about 165 ft
Features a bright LCD display and backlight for low light conditions
Lightweight can easily fit into any pocket or toolbox
Specification:
Brand

Bosch

Model

GLM165-40

Weight

6.6 ounces
Leica DISTO D2 Distance Laser Measure
The Leica DISTO D2 has what we believe to be everything you need in a laser measure. Using a class II laser, you'll get incredible 1/16th-inch accuracy up to a massive 330 feet as well as a multitude of measuring units that make getting the right digits easier than ever. To make projects even simpler, there's a 10 measurement memory function, so you can undertake larger jobs without needing to scribble down information every other minute.
Perhaps most important though, is the Bluetooth connectivity. This is a revolutionary addition and means you can transfer data and info directly to your smartphone or other devices so you can view everything you record on your phone through the dedicated app. Despite being a little more expensive, features just like this that make it stand out as maybe the best laser measuring tool if you're willing to splash the cash, and if you can, then why not? This also makes a perfect DIY gift for men in your life.
Key Features:
Bluetooth feature for quick measurement and swift data transfer, saving you time
Measures accurately up to 330 feet and 1/16 inches
Lightweight, easy to carry around and able to withstand harsh worksite conditions. Built to last
Able to measure in multiple units including Pythagoras
Specification:
Brand

Leica

Model

838725

Weight

4 ounces
Bosch Bluetooth Enabled Distance Laser Measure
This awesomely designed and awesomely constructed electronic Bosch Bluetooth Tape Measure takes all the best bits of other measuring devices and packs them neatly into a compact and portable distance measure to provide you with one of the most efficient products possible. Its lightweight with a bright backlight to suit all working conditions and uses a built-in inclinometer to allow you to measure angles, stakeout, and double indirect measurements.
The Bluetooth compatibility is also great for making your job much easier than it has any right to be, while the real-time measurement system bridges that familiarity gap from tape measures to keep you in the loop. Designed with convenience and simplicity in mind, these features make it a solid piece of equipment that is a decent alternative if you don't want to splash out on more expensive models. Love this product? Check out our review of the best circular saws for our top picks. 
Key Features:
Extreme accuracy within 1/8th inch over 165 feet
Built-in inclinometer
Lightweight and portable
Bluetooth functionality for storage and transfer
Specification:
Brand

Bosch

Model

GLM 50 C

Weight

3.52 ounces
Leica DISTO E7100i Distance Laser Measure
Our second Leica laser meter is the DISTA E700i and much like its slightly more advanced older sibling is packed full of groundbreaking and awesome features that provide the most streamlined project they possibly can. Bringing 1/16th-inch accuracy and with a range of 200 feet, there's pretty much nothing you can't measure effectively, including area and volume.
There's also Bluetooth 4.0 compatibility, which will allow you to transfer and store information on any other device you can connect, giving you a reliable and correct record to refer back to when needed. Meanwhile, the dust and splash-proof casing might not seem like a big deal but is essential to keep it operational over years of use in all kinds of construction and DIY environments. If you are a DIYer, make sure you check out our multimeters guide as well. 
Key Features:
1/16th-inch accuracy up to 200 feet
Bluetooth 4.0 compatibility for transfer and storage
Dust and splash protected
Area and volume functions
Specification:
Brand

Leica

Model

E7100i

Weight

8.8 ounces
Bosch GLM 20 Blaze 65′ Laser Distance Measure
The Bosch GLM 20 Laser Distance Measure is the smallest (and cheapest) laser measure in their extensive range. It boasts many of the same features – a backlit LCD screen, one-button operation, and durable housing – but it can only measure distances up to 65 feet. For most DIY applications, this should be enough. If you're working on the dimensions of your new kitchen, fitting a bedroom, or scoping out a new house, you shouldn't need to measure distances further than 65 feet. 
Just like a tape measure, it provides real-time measuring on the screen, as you move closer or further away from the target. It's so simple to use, you can pretty much throw out the instructions as soon as it arrives. The beauty of the Bosch GLM 20 is that it's small enough to fit in your pocket, easy to read in low-light situations, and competitively priced. It might not match some of its competitors on features but for ease-of-use, it can't be beaten.
Key Features:
Measures distance up to 65ft 
Accuracy to within ⅛" 
One button operation 
Real-time measurement 
Backlit display 
<1mw power output 
Specification:
Brand

Bosch

Model

GLM 20

Weight

3.2 ounces
Rockseed S2-50 Laser Measure
The Rockseed Laser Measure might not have a big name behind it like DeWALT or Bosch, but it makes up for it with some innovative added features. First, let's cover the basics. It can measure distances up to 328ft, is accurate to within ±1/16", and has a large backlit display that makes it super easy to read. In fact, the display is one of the best in its class. It's large, very bright, and has space to display your last four readings, making it easy to work out area and volume. 
One of the most interesting features is the built-in spirit level. There's one of each edge of the laser measure, allowing you to ensure a surface is flat before you measure it. This allows you to be even more accurate. Other features include an IP54 waterproof shell, a comfortable rubber grip, and an automatic shutdown feature to save power. 
Key Features:
Measures distance up to 328ft 
Accuracy to within ±1/16"
Large backlit LCD screen 
20 group data memory 
Automatic shut down feature 
IP54 waterproof 
Two-year warranty
Specification:
Brand

RockSeed

Model

S2-50

Weight

6.7 ounces
DEWALT DW099S Laser Measure Tool
The name DeWALT carries a lot of weight in the DIY world. If you're looking for robust and powerful tools with innovative features, you can bet you'll find them at DeWALT. They're so popular that they don't have to compete with the newer brands on specs, they will sell units on brand trust alone. That's why, on the face of it, the DeWALT DW099S might not seem like a very good deal. It only measures 100ft and doesn't look as fancy as some of the models that cost a third of the price. 
So, why would you spend more on this laser measure? Two reasons. First, it's one of the most accurate laser measures on the market, providing measurements to within ±3/32". Secondly, it's designed to withstand years of abuse on the job site. If you work in a rough environment, you need tools that can take it and the DeWALT DW099S is definitely tough enough. 
Key Features:
Measures distance up to 100ft 
Accuracy to within ±3/32"
Linear measurements, calculate paint, and flooring
Super durable housing 
Backlit LCD display 
Specification:
Brand

DeWALT

Model

DW099S

Weight

5 ounces
The Atolla Laser Measure is an affordable laser measure, designed for DIY use. It's not durable enough to be used every day on a construction site, so if you're looking for durability, check out the DeWALT and Bosch options. However, for use at home, the Atolla Laser Measure is perfect. It can measure up to 196ft, is accurate to within ¾", and has a large backlit LCD screen. The screen has enough space for four measurements, making it easy to measure volume, area, and more. It's also worth mentioning that the housing is IP54 waterproof and keeps dust out. 
Key Features:
Measures distance up to 196ft 
Accuracy to within ±3/4"
Four-line backlit LCD screen 
IP54 waterproof and dustproof casing 
Two-spirit levels built-in
Specification:
Brand

Atolla

Weight

2.96 ounces
Laser Measuring Tool Buying Guide and FAQs
How We Chose Our Selection of Laser Measuring Tools
Instead of throwing darts at a wall, we put quite a lot of care into selecting our favorite products that we think you'll love, too. Here is the criteria that each item has to meet to make the list.
Quality - Quality is a massive factor in selecting which products we think will be the best for you! We look at how its built, what it can do, and whether or not what it can do if what you would look for in a laser measuring instrument.
Brand - We know that focusing too much on a brand can make you blind to some true gems, but a popular and well-known brand - mostly - guarantees top quality products, and at the very least, you know that their products go through rigorous testing before sale.
Reviews - Reviews are an excellent way of gauging how worth it a product is to buy. Written by people who have bought and used it for its intended purpose, they know what they're looking for, what the product does well, and what the manufacturer could do better
Durability - With laser measuring tools used on construction sites, they need to be able to withstand the occasional bout of abuse from drops, knocks, and other happenings at the yard. The durability will depend on how robust and rugged the casing is and will affect how sure it is to survive daily use around construction and building sites.
Ease-of-Use - Nobody wants to splash out on a cool new gadget only to feel the burning embarrassment when they can't figure out how to even use it. We've ensured that the laser tapes we've picked are simple and straightforward to use so there'll be no regretful returns.
Price - we know everybody has different budgets, so we've selected a range of prices so that we ensure that nobody misses out and if you need one, you can buy one!
Features To Look For In Laser Measuring Tools
Accuracy - When looking to purchase a laser measuring tool, you need to look out for the accuracy the device guarantees. Misreading measurement results is common when using a traditional tape measure, but make no mistake, some laser measurement tools are not as accurate as others. That is why it is important to get measurement tools that guarantee accuracy of up to 1/16 inches. Most laser measureming tools have such a feature, although other higher performance ones are able to measure accurately at 1/32.
Range - How far a laser measurement tool can reach is another factor to look out for. With various brands offering varied ranges, it can be quite tricky choosing one that is the right fit for the intended purpose. Whilst some can measure up to 50 feet, others can be up to over 320 feet, depending on the user. Domestic users may want to get one with a lower range as compared to higher ones which are mostly used by top professionals.
Functionality - A laser measurement tool typically has multiple functions. Whilst some can measure volume, distance, and area, others have the Pythagoras theorem functionality in addition, and can be used for continuous measurement. Whatever your need for a laser measurement tool, you need a fair knowledge of its functions, as it will help you make an informed buying decision. Other advanced models come with Bluetooth functionality, allowing you to easily transfer measurements to any device.
Laser Measuring Tool FAQs
Q: How do laser measures work?
A: Laser Measurements work by measuring the "Time of Flight" which is how long it takes for the intended object to reflect the laser beam thrown at it by the device. For instance, if you wish to measure from where you stand to a not so distant wall, the tool works by measuring how long it takes for the laser beam to hit the wall and reflect back to the device. It then delivers the distance in measurable units.
Q: How accurate is a laser measure?
A: They are pretty accurate, with most of them able to measure at an accuracy of 1/16. Other advanced measures are able to measure at an accuracy of 1/32. Generally, laser measures are more accurate and deliver better results than traditional tape measures.
Q: Can you use a laser measure outside?
A: Laser measures can be used outside. However, due to their functionality, you need to be able to see the object you want to measure the distance from, as the laser beam is thrown to land on it. Some devices have brighter laser beams than others, so depending on the daylight at the time of the measurement, you may not be able to clearly see the laser dot. In fully sunny conditions, visibility for the laser might only be a few meters.
Sources
How Does a Laser Tape Measure Work? - How Stuff Works
Sign Up Now
GET THE VERY BEST OF GEARHUNGRY STRAIGHT TO YOUR INBOX