Last updated:
15 Dec 2020
10 Best Mandoline Slicers (Review) In 2021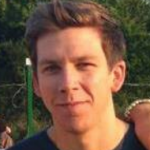 This product guide was written by Jordan Carter
Published
January 21, 2019
Are you tired of cutting your food with dull knives? Or do the blades of your current slicer always fall apart? Struggle no longer. With a highly functional mandoline slicer, you get to live your healthiest life every day with faster prep and even faster clean-up. It doesn't matter if you're craving zucchini spaghetti straps, or scalloped potatoes, our selection of the best mandoline slicers is there to take you every step of the way, one great slice at a time. Your delicious meals such as summer salads, veggie pasta, and meal preps are just slices away.
The Best Mandoline Slicer
Mandoline Slicer Buying Guide & FAQ
 How We Chose Our Selection of Mandoline Slicers
Brand - Brands such as Benriner and OXO were recommended above to offer readers with high-quality options to choose from.
Quality - All products recommended featured class concerning their construction, materials and additional features. They are all sturdy and extremely durable.
Reviews - Many user reviews were analyzed when curating this list, to ensure that nothing but the best products were selected and recommended to readers.
Price - The price of your mandoline slicer is another vital factor that is taken into consideration when creating the above list. Products with varying prices were selected and recommended, to ensure that all kinds of users would have an available option.

Features to Look for In Mandoline Slicers
Cutting Guard - Most often, the cutting/slicing parts of slicers tend to be very sharp thus, having a slicer with no form of protection will be a recipe for disaster. When selecting a mandolin slicer, you must take into consideration the existing of safety features such as a cutting guard. This element is responsible for the gripping of food during the cutting process, ensuring that it gets appropriately sliced and also that your hands are protected from the blades.
Ease of Cleaning - Cleaning of your slicer is a significant activity, as they often get tainted with some form of residue when used. If the waste isn't cleaned or gotten rid of, it might damage your appliance in the long run. It is advised that you opt for a slicer that enables the use of a standard dishwasher.
Blade Material - There are two significant blade materials used to make the slicing parts of a mandolin slicer; ceramic and high-grade stainless steel. Both are resistant to rust, sturdy, ultra-sharp and durable. However, blades made from ceramic are up to ten times stronger and durable than their stainless steel counterparts. Any mandolin slicer with blades made from these materials is an ideal choice for your commercial or domestic kitchen.
Blade Type - In general, there are three main blade types: the straight blade, which is the original blade consisting of a single blade. It is still used on some French models and is responsible for the straight cutting of ingredients. It is a bit tough on delicate vegetables such as tomatoes, as it requires a lot of force.
The v-slice blade is another kind of edge often used in slicers unlike its straight counterpart, and the v-slicer works well on all produce, even the delicate ones with tough skins. It is the most prevalent type of blade used in many home-use mandolin slicers.
The diagonal blade significantly improves safety by going through vegetables with little force. It is used mostly on Japanese models, and it allows delicate ingredients such as peppers to slide across with ease.
Design - Two essential kinds characterize mandolin slicers; the stand and the flat handheld slicers. With the handheld slicer, the base rests against the counter or bowl, while the user holds the body. With this kind of slicer, the user has control over the slicing angle, offering them with a higher power.
The standing model of slicers can work on its own. Its higher level of sturdiness and safety makes it easy to incorporate extra features like juliennes and waffle cuts.
Versatile - When looking for the perfect mandolin slicer, you must consider how versatile the unit is, regarding function. Can it cut through all kinds of ingredients? Does it give you many slicking options, be it thickness or style? Can you cut, grate, and julienne with that same appliance? A versatile slicer is an economical choice as it saves you from spending on other devices.
Attachments - All attachments included with your slicer must be easy to swap and maintain over time, without affecting the appliances' ability to process vegetables or fruits.

Types of Mandoline Slicers
French - Many culinary school students use the French mandolin to learn. This slicer features a stainless steel surface and a bulky frame with interchangeable blades for a variety of slices and cuts.
Japanese - The Japanese slicer is an improved version of the French slicer, being lighter in weight and more affordable. Unlike the straight blades of the French slicer, the Japanese slicer features diagonally set edges which offer a cleaner cut and more control.
V-slicer - The V-slicer is an excellent option for soft foods such as tomatoes and peppers.
 Mandoline Slicer Tips
Replace or sharpen your blades regularly.
Ensure that your slicer is stable before use.
Use manageable pieces for slicing.
Wash your slicer diligently and thoroughly.
Mandoline Slicer FAQ
Q: How to Use a Mandoline Slicer?
Read all instructions from the manufacturer.
Select your preferred cut thickness and style
Test your slicer to ensure its safety.
Use your slicer to your heart's content.
Q: What Is the difference between a Mandoline Slicer and A Spiralizer?
A: The difference between both appliances is in their function; spiralizers create spiral strands of ingredients, the principal use of any mandoline slicer is to develop different slices of food.
Q: Should I choose a stainless steel or plastic Mandoline Slicer?
A: Both slicers feature the same functions and are used in the same manner, however, stainless steel slicers are typically more sturdy, durable and less likely to break. A result of their durability is that stainless steel slicer needs more maintenance than their plastic counterparts.
Q: Can I clean a Mandoline Slicer in the dishwasher?
A: Yes, you can clean your slicer in the dishwasher, depending on the manufacturer's' instructions.
Sources:
BPA Free - Wikipedia
ABS plastic - Wikipedia
Stainless steel - Wikipedia
The best!
Gear, gadgets & stuff for men
Straight to your inbox