Best Vegetable Peelers In 2021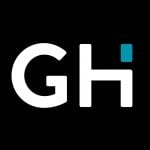 This product guide was written by GearHungry Staff
GearHungry Staff
GearHungry Staff posts are a compilation of work by various members of our editorial team. We update old articles regularly to provide you the most current information. You can learn more about our staff
here
.
GearHungry may earn a small commission from affiliate links in this article.
Learn more
You know what's an under-appreciated and overlooked essential in any kitchen? The vegetable peeler. That's right, even the best vegetable peeler is unlikely to rank high on anyone's list of No Brainer Kitchen Essentials. Sure, they're not as glamorous as crock pots, coffee machines, or even kitchen knives, but that doesn't mean they aren't still a vital, convenient, and cheap tool for anyone who ever spends time in their kitchen, even if they're there to observe culinary magic happening.
Whether it's your standard vegetable peeler, a julienne peeler, or (if you want to show off how luxuriously continental you are) a Swiss peeler, the right peeler for you is not far away. They are safer than shaving the skins of apples, carrots, or potatoes with knives, they are designed to make any act of peeling easy and straightforward. If you're lucky and resourceful, you can also get creative with them, seeding spicy peppers, shaving cheeses, and creating funky, fun centerpieces for your next dinner party.
If you know how to use a vegetable peeler, your kitchen endeavors will become more efficient, productive, and successful. While they are just a little thing, they can take much of the stress out of preparing and cooking food, and help you focus on bigger, more important things. Speaking of, check the roast isn't burning.
The Best Vegetable Peeler
Features To Consider When Purchasing A Vegetable Peeler
Before buying your next vegetable peeler, we recommend you consider these key features so that you don't run the risk of buying something that just gets shoved to the back of your kitchen drawer never to see the light of day!
Type Of Vegetable Peeler - You have two options. Either a manual or an electric style. Manual is simple in design, highly efficient, easy to operate and inexpensive. Electric is a more advanced version that requires less human effort so might be better suited to anyone with difficulties using their hands, however, generally speaking, electric peelers do require more careful cleaning while most manual options benefit from being dishwasher safe.
Shape of Blade and Peeler - There are again two main options based upon how the blade is positioned. You can go for a vertical blade where the blade and handle are parallel to each other. This is a common choice and is particularly well suited to peeling long vegetables. It can, however, be more of a challenge on shorter, more stubby vegetables. The other option is a yoke or Y shaped peeler where the blade is perpendicular to the handle. This is the most popular and versatile choice. Easy to use and capable of peeling practically any type of fruit or vegetable with ease.
Swivelling Blade - If you are a fan of larger style vegetables like big baked potatoes and butternut squash, you might want to consider going for a swivel-style blade which is easier to maneuver across the skin of most shaped vegetables without hacking away unnecessarily at the core. You'll retain far more vegetable and be able to precisely remove the skin if you have the flexibility of a swivel blade.
Serrated or Straight Blade - If you are just going for the one peeler, then you might first want to decide which you'll use more often. A serrated blade is going to be better for softer and more delicate vegetables and fruits such as tomatoes whereas a straight blade will help you to get a better result on hard vegetables such as carrots. You can also buy Julienne blades which are excellent for creating thin slices, ideal for salad garnishes and popular Asian cuisine.
Handle Grip - Go for a contoured and ergonomic non-slip grip that's comfortable to hold and operate, lightweight enough so that it won't cause user fatigue but well balanced so that you can confidently and securely manage.
Cleaning - If you aren't a fan of cleaning, then a manual peeler that's dishwasher safe will be your best option.

Vegetable Peeler FAQ's
Q: What is a vegetable peeler used for?
A: A vegetable or fruit peeler, also sometimes referred to as a scraper, is used to remove the skin or outer layer from certain produce including carrots, potatoes, apples and pears. It typically consists of a slotted metal blade affixed to a handle.
Q: What's the difference between a swivel and a y-peeler?
A: These are the two most popular choices when it comes to peelers, both used in professional kitchens and for amateur chefs at home.
The swivel style is rated as being the most versatile and easy to use for home cooks. It features a vertical blade that you move back and forth over the produce to peel the skin away.
A Y-Peeler requires more practice but can deliver precise and consistent results once you get to grips with the technique. This style of peeler has a horizontal blade requiring you to start at the bottom and peel the skin towards you.
Home cooks tend to like the natural and relaxed feel of the swivel design while the food industry is more included towards using the Y type, especially if it's important, aesthetically, to cleanly and uniformly peel produce.
Sign Up Now
GET THE VERY BEST OF GEARHUNGRY STRAIGHT TO YOUR INBOX