Best Vegetable Peelers In 2022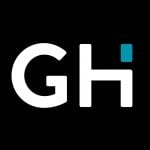 This product guide was written by GearHungry Staff
Last Updated
March 13, 2019
GearHungry Staff
GearHungry Staff posts are a compilation of work by various members of our editorial team. We update old articles regularly to provide you the most current information. You can learn more about our staff
here
.
GearHungry may earn a small commission from affiliate links in this article.
Learn more
You know what's an under-appreciated and overlooked essential in any kitchen? The vegetable peeler. That's right, even the best vegetable peeler is unlikely to rank high on anyone's list of No Brainer Kitchen Essentials. Sure, they're not as glamorous as crock pots, coffee machines, or even kitchen knives, but that doesn't mean they aren't still a vital, convenient, and cheap tool for anyone who ever spends time in their kitchen, even if they're there to observe culinary magic happening.
Whether it's your standard vegetable peeler, a julienne peeler, or (if you want to show off how luxuriously continental you are) a Swiss peeler, the right peeler for you is not far away. They are safer than shaving the skins of apples, carrots, or potatoes with knives, they are designed to make any act of peeling easy and straightforward. If you're lucky and resourceful, you can also get creative with them, seeding spicy peppers, shaving cheeses, and creating funky, fun centerpieces for your next dinner party.
If you know how to use a vegetable peeler, your kitchen endeavors will become more efficient, productive, and successful. While they are just a little thing, they can take much of the stress out of preparing and cooking food, and help you focus on bigger, more important things. Speaking of, check the roast isn't burning.
The Best Vegetable Peeler
OXO Good Grips Swivel Vegetable Peeler
Our top pick for the best vegetable peeler you'll find in our kitchen, their kitchen, and even professional kitchens is the OXO Good Grips Swivel Peeler. At just one pound, this kitchen gadget is lightweight and easy to use, while the swiveling twin blades make it easy to peel potatoes, apples, and other tough-skinned fruit and veg with ease.
For safety (because we're working with sharp blades here), the handle is oversized so you and anyone else can hold it comfortably, while the non-slip grip – a grip you'd happy called good – ensures stability. For repetitive strokes, this is perfect for reducing hand and wrist strain and ensures you can get through those large meal preps without suffering carpal tunnel.
The built-in potato eye remover is convenient and perfect for those of you with fussy kids and better-halves, while the handle hole makes it easy to hang on the wall so it's always within reach. To save you hunching over the sink after peeling everything possible in your kitchen, this product is dishwasher safe, so you can pop it in once you're done and take it out once it's done good as new.
It's versatile enough to handle meat, curved vegetables (such as sweet potato), and other unusual food types that lesser peelers would otherwise struggle with, and it's sharp enough to handle weeks and maybe months of use without treating, just be careful that you don't get too into your peeling party you catch your fingers, as nobody wants potatoes au blood as their evening meal. 
Key Features:
Swiveling twin blades with flexible action
Large, ergonomically designed, soft-grip handle
Made from non-slip rubber even when wet
Built-in potato eye remover
Large hole for easy and convenient hanging storage
Spring Chef Premium Swivel Vegetable Peeler
The Spring Chef Premium Swivel Vegetable Peeler looks like a kitchen utensil ready to do some serious damage to whatever comes it's way. Seriously, it looks like something you'd find in a video game, but we digress. The dual stainless steel blades are reliable and designed to stay extra-sharp regardless of what fruit and vegetables you throw at it, making it an ideal buy-it-for-life option and an excellent moving in gift for your sister, even if she doesn't appreciate it immediately.
These blades ensure smooth, effortless peeling and shaving, while the built-in blemish remover ensures your potatoes and apples look good enough to, um, eat. The Smooth Glide technology prevents the peels clogging, which is always an issue with cheap, dollar store peelers, and it's also dishwasher safe to keep it from blunting if left carelessly in the sink over the weekend.
At 2.4 ounces, it's ultralight and easy to use – even for those with arthritis – and the ergonomic handle boasts a non-slip casing that fits for both left- and right-handed users. At the end of this handle, you'll relish in the large loop for easy hanging on your kitchen wall and even easier access whenever called upon.
The swivel design means it's perfect for a variety of peeling applications from potatoes to carrots to pretty much anything that can be peeled (and even foods that aren't traditionally peelable). At such a reasonable price, you'd be hard-pressed to find many other vegetable peelers that make your hand and peeler feel like one connected being, but that's exactly what the SPring Chef does, so prepare to find your cooking transformed overnight. For more kitchen utensils check out our guide to the best smart kitchen gadgets.
Key Features:
Dual stainless steel ultra stay sharp blades
Comfortable, non-slip handle with ambidextrous operation
Includes a built-in blemish remover
Can be easily hung and also placed in dishwasher
Features smooth-glide technology
Specification:
Brand

Spring Chef

Model

Peeler-001

Weight

2.4 ounces
Kuhn Rikon Original Swiss Peeler
Featuring quality Swiss engineering, these Kuhn Rikon Original Peelers come in a set of three and boast ultra-sharp performance thanks to a carbon steel blade that stays sharper for longer. If you want to peel a wide assortment of fruits and vegetables effortlessly, then these are a great option offering powerful performance. With your purchase you receive one each of green, yellow and red peeler so if you wanted to, you could use one each of your favorite produce; apples, carrots and potatoes for example.
The blades themselves are made from quality carbon steel which is engineered to stay sharp over a long period of time. To retain the longevity of your blades, it's recommended that you clean them by hand to prevent rusting and dulling of the blade. There's no need to worry whether you're left or right-handed as these peelers are conveniently designed for ambidextrous use. They're also fitted with a potato eye remover, so the kids have no excuse for not tucking into their roast potatoes. You may also be interested in some of the best mezzalunas from our list, so take a moment to check them out and pick the one for your kitchen.
Key Features:
Carbon steel blades stay sharper for longer
Ergonomic and ambidextrous use
Features a convenient potato eye remover
Available as a set of three; red, green and yellow
Lightweight design but powerful performance
Specification:
Brand

Kuhn Rikon

Model

2784

Weight

0.64 ounces
OXO 1137680 Good Grips 3-Piece Peeler Set
If one peeler just isn't enough and you'd like the versatility of having a variety of blades to tackle different textured fruits and vegetables, then you will appreciate this set of three Good Grips peelers from popular kitchenware brand, OXO. It includes a Serrated edge blade which is ideal for those more delicate fruits like peaches, plums and tomatoes as well as a Swivel peeler which gets to work efficiently on more stubborn skinned vegetables such as carrots and potatoes. Also included is a Julienne blade, again manufactured from high-quality stainless steel, that's superb for creating garnishes, especially slim slithers and strips for salad toppings and Asian dishes.
Ensure you have the right tool for all your essential kitchen peeling jobs by investing in this OXO kit. The peelers are in bright contemporary colors with a red, orange and green utensil included and they all feature soft-grip, nicely contoured handles which feel comfortable to hold and manage. Besides that, each handle has a hole so that they can be hung in your kitchen, ready to grab at your convenience, or if you prefer, you can simply store them away in a drawer. The cushioned handles not only provide confident handling, but they're also non-slip even when wet so you really can't go wrong. You may also like some of these handy cheese graters from our list, so check them out.
Key Features:
Sharp stainless steel blades
Ergonomic and ambidextrous use
Available as a set of three; red, green and orange
Standard, Swivel and Julienne blades included
Feature soft, comfort grip, non-slip handles
Specification:
Brand

OXO

Model

1137680

Weight

9.1 ounces
Kyocera Advanced Ceramic Perfect Vegetable Peeler
Anything with a name that claims to be perfect is up for some high scrutiny, but the Kyocera Advanced Ceramic Perfect Peeler more than meets expectations. This intuitive and highly effective kitchen tool may cost a little more than your standard swivel peeler, but after just one use, you'll be happy you splashed the cash.
Using Kyocera's very own Japan-produced zirconia material and advanced ceramic blade, you're guaranteed longevity and durability with no need to sharpen or replace. This ceramic peeler will last 10 times longer than your average metal blade, which means it's like it may even outlive you. It's also comfortable to hold, with the ergonomic handle fitting all hand sizes while also being non-slip to ensure safety along with comfort during large and demanding food preparation.
It's also highly convenient. The rotating blade allows you to customize it to whatever food you need to peel, and you can also adapt it if you're lefthanded, because it's about time the lefties stopped missing out on all the fun. As for cleaning, it's dishwasher safe and rust and corrosion resistant, so there's no chance of it browning food, and it's also resistant to acids to further ensure longevity.
The lightweight design makes it comfortable to use over long periods and when tackling more stubborn food skins. Even if you've never used a peeler before, you'll find this easy to use, and may go on a peeling spree that concerns your whole family. Whether you're peeling carrots or trying something a little more ambitious, this ceramic peeler is a reliable option for the more serious home or professional chef who doesn't have the time to replace or sharpen blades. Make sure you also check our guide to the best mandoline slicers.
Key Features:
High quality Japanese ceramic blade
Adjustable rotating blade suitable for left and right-handed users
Lightweight and comfortable anti-slip handle
Rust-proof and dishwasher proof
Ultra-sharp blade with proprietary zirconia material
Specification:
Brand

Kyocera

Model

CP-20-BK

Weight

1.76 ounces
Rösle Stainless Steel Wide Crosswise Swivel Vegetable Peel
Our premium pick for the best vegetable peeler is the Rösle Stainless Steel Wide Crosswise Swivel Peel, which many people might consider extortionate for something that's just a vegetable peeler, but after looking at it and studying it, you'll realize it's so much more. Not only is an effective, reliable option, it's also a stunning piece of design and engineering.
It looks like the king of all peelers, with smart, sophisticated 18/10 stainless steel with a satin finish handle and feels like, even if you're not the most experienced chef in the world, will make you feel as if you could fry, bake, roast, and sauté with the very best of them. The 1.5-inch blade is perfect for peeling longer vegetables, such as carrots or cucumbers or even larger options like butternut squash.
Along with this performance, you'll enjoy the balanced and sturdy handle which is also comfortable for more demanding peeling applications. To guarantee this performance is consistent, it's dishwasher safe construction keeps it clean and without rust to guarantee longevity and protect your food from gross, unsightly browning that's enough to put even the most ardent foodie off their supper.
The handle loop keeps it close to hand, allowing you to hang it from the wall, and you'll also enjoy how Rösle offers a lifetime warranty to give you peace of mind should it break – but we're sure that's unlikely if you take proper care of it; look at it, it's a thing of beauty. If you're unsure about whether you can peel left or right-handed, you'll be happy to know it can easily accommodate both camps. Phew. Our handy guide to the best cast iron skillets features more great products like this.
Key Features:
1.5-inch wide blade ideal for peeling long vegetables
High quality, durables 18/10 stainless steel construction
Sophisticated and sleek design with a soft satin finish
Comfortable and well balanced to operate
Offered with a lifetime warranty
Specification:
Brand

Rösle

Model

12735

Weight

4 ounces
If you need a small, cheap, but also reliable swivel peeler, the Vila Swivel Peeler is an excellent way to go for small kitchens and for those who like to cook a little but not too much they have to do a lot of washing up once all's said and done. This vibrant and multifunctional option is ideal for those on the cusp of realizing how wonderful cooking can be, and it allows you to peel, scrape, and cut all with total ease that will make you wonder why your mother ever complained about making dinner.
Its unique edge technology helps the Vila stand out above similarly priced peelers as something to consider. The blade glides effortlessly along a variety of food types while delivering a fantastic performance every time. This saves both time and effort and helps you keep on top of your food preparation, where other cheap options would have otherwise hindered you.
The dual stainless steel blades are ultra-sharp, while the swivel design gives you excellent control over your tasks. It is efficient and productive while the comfortable grip keeps your hand protected from aches and strains. You'll also be confidently protected from accidents, with the non-slip handle being ergonomically designed to fit securely in your hand, and being neither too long nor too short for complete control.
The handle loop ensures easy storage and access while the bright casing helps you pick it out quickly if you keep it in the kitchen drawer. Whether you're battling something soft like a carrot or something that demands a little more elbow grease to get the job done, this inexpensive option is a fantastic choice for anyone on a budget. You may also like to check our guide to the best panini presses.
OXO Good Grips Pro Y Vegetable Peeler
The OXO Good Grips Pro Y Peeler boasts precision ground, extra-hardened steel blades for fantastic durability and performance against a variety of food types. It's an all-in-one option, capable of dealing with apples, potatoes, carrots, yams, and any other peelable food you can think of, with an extra-long blade that allows better maneuverability and better efficiency when preparing food.
While the blade is long-lasting, it is steel and therefore will blunt, eventually, so it's a good thing you can purchase a replacement peeler blade separately when required. The sharp eyer makes it easy to remove blemishes from any fruit or vegetables, and keeps everything looking delicious, even before you've finished preparing them.
The ensure safety, no fatigue, and comfort, the handle is ergonomic, with a non-slip design that's also contoured to help you choke up or grip farther back and give you excellent control over everything in your kitchen. Okay, anything you can peel in your kitchen. Even when battling tougher skins, you can feel confident and assured the blade and handle will support your hand and save and scrapes and scratches to ensure there are no accidents in your kitchen.
Its construction is reliable that boasts excellent value for money and a level of performance that both hobbyist and professional chefs will always chase. The replaceable blade feature allows this to last much longer than your standard vegetable peeler, and its Y-shaped julienne design gives you some versatility to either add to your vegetable peeling collection or give you an alternative to traditional peelers which don't seem to work for you. Be sure to also check out our list of the best electric pressure cookers for more great items like this.
Key Features:
Precision ground extra hardened stainless steel blade
Y style Julienne design for extra versatility
Non-slip contoured handle for smooth operation
Sharp eyer removes blemishes and imperfections
Longer length blade ensures easy user management
Specification:
Brand

OXO

Model

1057967

Weight

4.8 ounces
Features To Consider When Purchasing A Vegetable Peeler
Before buying your next vegetable peeler, we recommend you consider these key features so that you don't run the risk of buying something that just gets shoved to the back of your kitchen drawer never to see the light of day!
Type Of Vegetable Peeler - You have two options. Either a manual or an electric style. Manual is simple in design, highly efficient, easy to operate and inexpensive. Electric is a more advanced version that requires less human effort so might be better suited to anyone with difficulties using their hands, however, generally speaking, electric peelers do require more careful cleaning while most manual options benefit from being dishwasher safe.
Shape of Blade and Peeler - There are again two main options based upon how the blade is positioned. You can go for a vertical blade where the blade and handle are parallel to each other. This is a common choice and is particularly well suited to peeling long vegetables. It can, however, be more of a challenge on shorter, more stubby vegetables. The other option is a yoke or Y shaped peeler where the blade is perpendicular to the handle. This is the most popular and versatile choice. Easy to use and capable of peeling practically any type of fruit or vegetable with ease.
Swivelling Blade - If you are a fan of larger style vegetables like big baked potatoes and butternut squash, you might want to consider going for a swivel-style blade which is easier to maneuver across the skin of most shaped vegetables without hacking away unnecessarily at the core. You'll retain far more vegetable and be able to precisely remove the skin if you have the flexibility of a swivel blade.
Serrated or Straight Blade - If you are just going for the one peeler, then you might first want to decide which you'll use more often. A serrated blade is going to be better for softer and more delicate vegetables and fruits such as tomatoes whereas a straight blade will help you to get a better result on hard vegetables such as carrots. You can also buy Julienne blades which are excellent for creating thin slices, ideal for salad garnishes and popular Asian cuisine.
Handle Grip - Go for a contoured and ergonomic non-slip grip that's comfortable to hold and operate, lightweight enough so that it won't cause user fatigue but well balanced so that you can confidently and securely manage.
Cleaning - If you aren't a fan of cleaning, then a manual peeler that's dishwasher safe will be your best option.
Vegetable Peeler FAQ's
Q: What is a vegetable peeler used for?
A: A vegetable or fruit peeler, also sometimes referred to as a scraper, is used to remove the skin or outer layer from certain produce including carrots, potatoes, apples and pears. It typically consists of a slotted metal blade affixed to a handle.
Q: What's the difference between a swivel and a y-peeler?
A: These are the two most popular choices when it comes to peelers, both used in professional kitchens and for amateur chefs at home.
The swivel style is rated as being the most versatile and easy to use for home cooks. It features a vertical blade that you move back and forth over the produce to peel the skin away.
A Y-Peeler requires more practice but can deliver precise and consistent results once you get to grips with the technique. This style of peeler has a horizontal blade requiring you to start at the bottom and peel the skin towards you.
Home cooks tend to like the natural and relaxed feel of the swivel design while the food industry is more included towards using the Y type, especially if it's important, aesthetically, to cleanly and uniformly peel produce.
Sign Up Now
GET THE VERY BEST OF GEARHUNGRY STRAIGHT TO YOUR INBOX