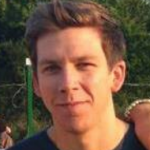 You know what's an under-appreciated and overlooked essential in any kitchen? The vegetable peeler. That's right, even the best vegetable peeler is unlikely to rank high on anyone's list of No Brainer Kitchen Essentials. Sure, they're not as glamorous as crock pots, coffee machines, or even kitchen knives, but that doesn't mean they aren't still a vital, convenient, and cheap tool for anyone who ever spends time in their kitchen, even if they're there to observe culinary magic happening.
Whether it's your standard vegetable peeler, a julienne peeler, or (if you want to show off how luxuriously continental you are) a Swiss peeler, the right peeler for you is not far away. They are safer than shaving the skins of apples, carrots, or potatoes with knives, they are designed to make any act of peeling easy and straightforward. If you're lucky and resourceful, you can also get creative with them, seeding spicy peppers, shaving cheeses, and creating funky, fun centerpieces for your next dinner party.
If you know how to use a vegetable peeler, your kitchen endeavors will become more efficient, productive, and successful. While they are just a little thing, they can take much of the stress out of preparing and cooking food, and help you focus on bigger, more important things. Speaking of, check the roast isn't burning.
The Best Vegetable Peeler