Best Spiralizers In 2022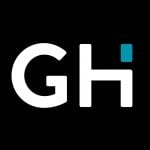 This product guide was written by GearHungry Staff
Last Updated
March 18, 2019
GearHungry Staff
GearHungry Staff posts are a compilation of work by various members of our editorial team. We update old articles regularly to provide you the most current information. You can learn more about our staff
here
.
GearHungry may earn a small commission from affiliate links in this article.
Learn more
Whether you are looking for ways to make dinner more appealing or perhaps you're on a diet where vegetables are now your main course, a spiralizer is definitely a "must have" utensil for any kitchen. From noodle alternatives to salads that look way too good to eat, this nifty gadget is being used by chefs around the world and trust us, it's something you want in on! Varying considerably in design, from small and basic handheld models to more advanced countertop options, choosing the best spiralizers for your own needs might not be as easy as 123. But there's no need to get yourself into a twist – no pun intended. Our team has outdone themselves once again and we have scoured the net to curate a list of the most efficient spiral vegetable cutters that meet their value for money. Let's see what we have here…
The Best Spiralizer
Spiralizer's Apple Peeler
Oh, what fun! The Apple Peeler by Spiralizer might look like a machine straight out of the industrial revolution, but we can assure you that it is super easy to navigate and it's quite the novel item too. Glazed in a bright fire-engine red, a powerful rubber vacuum base holds this vegetable slicer down as you twist, slice, peel, and core your way through a wide assortment of greens.
Made from rust-proof materials and chrome-plated parts, durability is one of the Apple Peeler's most boastful characteristics. And while the device would look great on any kitchen counter-top, the performance of the stainless-steel blades is what makes this model a winner. If you're looking for a unique spiralizer/vegetable peeler that flaunts a retro design while remaining practical and easy on the pocket, then – TA-DA! We can comfortably recommend the fine features and versatility of this affordable veggie noodle-maker.
Key Features:
Slices, cores, peels, and twists
Excellent for seniors and those with arthritis
Forged from ultra-strong die-cast magnesium
Easy to wash and clean
Aesthetically appealing
Specification:
Brand

Spiralizer

Model

SP-AP

Weight

1.4 pounds
OXO Good Grips Handheld Spiralizer
Going green has never been so much fun! We're talking about the green Good Grips compact and hand-held zoodle maker from OXO. Small in size so that it can fit comfortably in the palm of your hand, this model is perfect for beginner cooks or for those who have limited space in their apartments – simply store this gadget in your kitchen drawer when not in use. Come dinner time, whip the little critter out once again and twist your way into making the curliest and wurliest low-carb vegetable noodles.
With an open-blade design and a food holder that keeps your hands safe, the Good Grips vegetable spiralizer can twist anything from rounded potatoes to longer-shaped produce like cucumbers and zucchinis.  Twisting your way to a healthy meal with this OXO design does require some elbow grease, however, so we recommend this model to those who have smaller households with fewer mouths to feed. In fact, it's more suited to single portions. Make sure you also check our guide to the best smart kitchen gadgets.
Key Features:
Non-slip grip for easy spiralling
BPA-free
Dishwasher safe
Perfect for individual portions
Accommodates a variety of fruit and vegetables
Specification:
Brand

OXO

Model

11151300V1UK

Weight

4.3 ounces
OXO Good Grips 3-Blade Tabletop Spiralizer
If you have a good-sized family to cater for and OXO's hand-held spiralizer just won't keep up with the demand, then the brand's 3-blade Tabletop spiral vegetable cutter just might! More than just your average spiral slicer, Good Grips' 3-blade design can also slice vegetables into a spaghetti cut, a fettuccine cut or ribbon cut noodles. So, if you're looking for options, then this model might just be what you had in mind.
While we do feel that this kitchen appliance is a tad overpriced for a manual design, perhaps the cost can be attributed to OXO products satisfaction guarantee. That is, if the product doesn't live up to your expectations, you can request a replacement or a refund. But with a simple yet durable construction and three interchangeable blades that make this an extremely versatile product, you might just be more than happy with your money's worth! Our handy guide to the best meat grinders features more great products like this.
Key Features:
Food holder with sharp teeth holds food securely
Easy to clean and dishwasher safe
Stronghold suction cup for non-slip stability
Faster and safer than using a knife
Removable blade box keeps blades clean
Specification:
Brand

OXO

Model

11151400

Weight

1.5 pounds
Hamilton Beach 70935 Electric Spiralizer
Moving on to an electric and automatic design, the 70935 Electric Spiralizer by Hamilton Beach is a spiral vegetable cutter that will require little effort from your side. Coming in at an extremely competitive price, this model gets our thumbs up for featuring 4 cutting cones (spaghetti, linguine, fettuccini, and ribbon) and a sizable collection bowl that ticks the boxes for both quality and quantity.
With this modern-looking Hamilton Beach design, you can have zucchini noodles and curly-fries with just a simple press of a button. Simply feed your hard fruit and veg through the top feed (which is completely safe to use, if we might add) and let the bottom container collect the "good stuff". This vegetable noodle maker will put a healthy spin on your pasta dishes while keeping meal prep fast and enjoyable. Find more great products like this by checking out our guide to the best immersion blenders.
Key Features:
Removable parts are dishwasher safe
Includes 4 cutting cones
Metal food grip holds food securely
Parts can be nested together for compact storage
Use the lid and container to refrigerate your spirals
Specification:
Brand

Hamilton Beach

Model

70935

Weight

3.75 pounds
BELLA 14641 4-in-1 Electric Spiralizer
Making its debut flaunting a price that's hard to beat, this budget-friendly 4-in-1 electric spiralizer is a hands-free solution to your spiraling needs. Simply slot your fruit and veg in place and allow the machine to do the spiraling as you attend to the rest of the meal prep – or you could just stand by and watch the appliance create masterpiece after masterpiece. This is a quick and convenient kitchen solution that encourages you to follow a healthy lifestyle with a touch of innovation.
The BELLA spiralizer keeps to a practical appearance and while it won't look unsightly sitting on your countertop, it won't attract much novel interest either. But hey, when it comes to good food, we can appreciate convenience over aesthetics. Producing twisted strands in just seconds, this kitchen aid will have a large family fed (and then some) in no time. We like! Don't forget to also check our guide to the best mandoline slicers.
Key Features:
Dishwasher safe removable parts
Cuts a full 6″ piece of produce in seconds
Auto-stop feature for hands-free cutting
Includes a free recipe book
Rotating blade system with 4 different blades
Specification:
Brand

BELLA

Model

14641

Weight

2.54 pounds
Homarden 3 Blade Stainless Steel Vegetable Spiral Slicer
Durable and hardy enough for small-scale commercial use, this vegetable pasta maker will make the perfect addition to the kitchen of serious chefs who understand the importance of a healthy meal. Made from solid stainless steel and boasting industrial suction cups, this Homarden 3 Blade Stainless Steel Vegetable Spiral Slicer will sit firmly in place as you spiral your way through a variety of fruit and vegetables.
Plain in appearance, the blades of this handle-operated spiralizer are what make it a viable option. Featuring an integrated spiral blade, 2 julienne blades, and 2 additional spare blades, you'll be able to slice your way through your produce quickly and efficiently. And with a genius blade-change design, you can alternate between different cuts with ease. As for the price, well – it's reasonable. You may also like to check our guide to the best electric pressure cookers.
Key Features:
A durable commercial design
Dishwasher safe
Made from stainless steel with a plastic handle
Change blades in just seconds
Features industrial suction cups
Specification:
Brand

Homarden

Weight

1.5 pounds
Cuisinart CTG-00-SPI Food Spiralizer
This multifunctional vegetable spiralizer is the first step towards a healthier lifestyle. Much like our other listed models, the Cuisinart CTG-00-SPI aims to make cooking and cleaning a pleasurable experience from start to finish. One unique feature that makes it slightly different from many other designs, is the blade-lock design which allows it to be safe enough for even young kids to use. This is great if you love to make cooking a family activity!
Our only gripe with this Cuisinart is that there are no suction cups or rubber strips to keep the appliance in place as you wind the handle – making it a tad frustrating to use. However, its pocket-friendly price leaves little room to argue its misgivings. With food processor blade technology and convenient vertical construction, this spiralizer still gets the job done. If you love nice kitchen appliances, check out our guide to the best rice cookers.
Key Features:
The entire unit is dishwasher safe
Stainless-steel blades
Includes 3 cutting options
Food processor blade technology
Blades are hidden when not in use
Specification:
Brand

Cuisinart

Model

CTG-00-SPI

Weight

1.63 pounds
BLACK+DECKER SFP1000B Electric Spiralizer
Leaving our premium choice for last, we would like to introduce you to Black+Decker's SFP1000B Electric Spiralizer. With a design that oozes class and sophistication, this zucchini spiralizer comes equipped with 6 different blades, a continuous chute, and a recipe book to boot. Simply feed the vegetable or fruit of your choice through the top tube and allow the smooth mechanics of this machine to turn your meal into something that's worth bragging about.
Keep in mind, however, that a premium quality appliance like this one will come in at a premium price. But if you don't have a tight budget to stick to, then you simply cannot go wrong with the SFP1000B and the popular brand name that guarantees quality at its finest. Thick noodles, thin noodles, ribbon noodles, wavy cut, thin slice, and thick slice – with this model, you are never limited to choice! This also makes a perfect gift for foodies in your life.
Key Features:
Top-to-bottom spiraling reduces wastage
No capacity constraints
Cleaning brush and storage bag included
6 differently shaped blades
Includes rubber grips
Specification:
Brand

BLACK+DECKER

Model

SFP1000B

Weight

6.57 pounds
Spiralizer Buying Guide
How We Chose Our Selection Of Spiralizer
The Gear Hungry team appreciates products that not only feature fine attention to detail but also surpass their value for money and live up to their potential. This is why we took the following factors into consideration when we settled on our selection of the best 10 vegetable spiralizers available; price, reviews, and quality.
Price – One's budget plays an important role in the decision-making process. Sometimes we are limited to how much we can spend and in other instances, we are ready to splurge on a premium product no matter what the cost. This is why we compile our lists so that they can meet different budgets all while keeping quality and deliverability in mind.
Reviews – A wonderful thing about the internet is that feedback is there for all to see. We take advantage of this by reading the reviews of consumers who have tried and tested a product. We then weigh the good reviews with the bad and come to a conclusion that's based on an unbiased user-experience.
Quality – At Gear Hungry we hate to disappoint. This is why we like to be 100% certain that we are referring products that meet the ultimate quality standards so that they can meet your expectations, and then some!
Features To Look For In A Spiralizer
Handle - If your mind is set on a manual spiralizer that requires a little elbow grease and extra love and care put into meal prep, then you are going to want to pay attention to the type of handle each machine features.
A handle that gives excellent grip is always a plus. Look out for rubberized makes or ones that include a rough plastic mold. Also, you don't want the handle to be too big or too small. A good palm-sized fit will help to ensure that your hands aren't aching after just a few turns.
Blades - Of course, the sharper the blades, the better. Stainless-steel makes ensure that they won't rust or deteriorate and the easier a blade is to clean, the more convenient its overall use will be. Some models come with one spiralizing blade while others come with up to 6 interchangeable styles, giving you a variety of cutting options. It's up to you to decide if variety is key or if you are happy with an average zoodle machine that gives a smooth cut and finish each time.
Speed - If you like your cooking to be done quickly and effortlessly, then an electric spiralizer might be more suited to your needs. If you have many mouths to feed, then a machine that twists your fruit and veg into a perfect spiral each time while leaving your hands free to continue with the rest of the cooking is probably a better fit when compared to a handle or hand-held model.
Types Of Spiralizer
Manual - Manual spiralizers do not require electricity or batteries to function. This means they are easily portable and come in handy for camping trips and holidays.
You generally get two manual types; hand-held and turn-handle. Hand-held types are best if you are only cooking for one or two individuals and if you are looking for an affordable solution to assist you in making healthy low-carb meals. Manual spiralizers that come with turn-handles tend to include suction cups so that the device sits firmly in place as you turn the handle and cut solid fruit and vegetables into spirals. This type of "zoodle machine" also often comes with four blades (opposed to the electric brands that generally only feature two blades).
If you don't mind some added elbow-grease, then a manual spiralizer is a great option for smaller homes where there are fewer mouths to feed or if you don't intend on using the device often.
Electric - Electric spiralizing machines rely on a power source to function; batteries or electricity. Some electric models are more cost-effective than manual designs while premium brands tend to be more expensive.
This type of spiralizer is great for large families or for couples who like to entertain often. Working similarly to a food processor, electric vegetable noodle makers take little to no effort to use. Simply feed your fruit and vegetables through a chute and they will be transformed into twisting noodle-shape delicacies.
Sources:
Which is the best spiralizer? - UK Juicers
Sign Up Now
GET THE VERY BEST OF GEARHUNGRY STRAIGHT TO YOUR INBOX