Best Mezzalunas In 2022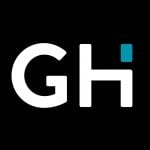 This product guide was written by GearHungry Staff
Last Updated
May 18, 2020
GearHungry Staff
GearHungry Staff posts are a compilation of work by various members of our editorial team. We update old articles regularly to provide you the most current information. You can learn more about our staff
here
.
GearHungry may earn a small commission from affiliate links in this article.
Learn more
If you've got new vegetables and you're ready to dice them up into a tasty salad, mezzalunas can provide a swift and safe means of getting the task done. The best mezzalunas came to replace knives and the need for gloves when cutting food. Mezzalunas are also used by kids who lack knife skills.
There are several options for mezzalunas available on the market, and while they're not the most popular kitchen tool to have, their ability to make cooking easier is undeniable. Here are some of the top picks.
The Best Mezzaluna
HIC's Mezzaluna Rocking Vegetable Chopper
The HIC's Mezzaluna Rocking Vegetable Chopper is a reliable product. It's strong and painless to use, and it will make quick work of whatever you need to chop. The product comes with a powerful, stainless-steel blade and rubberwood handles. This combination provides you with a firm, stable grip, and a well-built blade for chopping meat or cheese. The blade measures 6.875 x 1.25 inches – long enough to cut quickly and sufficiently.
The product's entire ergonomic design also works wonders here, as it's easy to use. It's lightweight, so you can maneuver it around without having to do much stress. At the same time, it's easy to wash and maintain. The stainless steel material won't wear off so easily, and you can rest assured that you'll be using the mezzalunas for long. What you might have a problem with, however, is the handle's fastening mechanism. It tends to fall loose, according to reviews from current customers. You'll want to be careful with the handling if you purchase this kitchen gadget. 
Key Features:
Stainless steel blade
Rubberwood handle
Ergonomic design
Easy to maintain
Specification:
Brand

HIC Harold Import Co.

Model

42148

Weight

5 Ounces
Checkered Chef Mezzaluna Chopper
Another top pick on our list of the best mezzalunas is the Checkered Chef Mezzaluna Chopper. It looks a bit unconventional, but if you're able to get the hang of it, you'll see why it works so well. Checkered Chef chose to swap out the single-blade design for two blades, as the company strongly believes that this is a better way to chop up your vegetables faster. The blades are connected by a curved compartment, which allows you grip the mezzaluna to chop your veggies with as much force as you would like. The entire product is made of a sturdy, corrosion-resistant stainless steel material. It's durable and effective, and it has a firm grip. However, several customers have complained that the design leaves a little to be desired.
Chief among their complaints is the fact that the handle compartment doesn't have much in the way of grip. The steel material is also highly polished, so there's a risk of your hand sliding off the mezzalunas. At the same time, the grip can be slippery at times. One of the most significant challenges of making such a tool with an all-stainless material is that users won't be able to hold it for so long. If you're able to conquer all of that, however, you're in for one hell of a chopping ride. For more must-have kitchen tools, read our comprehensive guide to the best graters.
Key Features:
Commercial-quality durable blade
Stainless steel one-piece construction
Easy to store and maintain
Dishwasher-safe
Specification:
Brand

Checkered Chef

Model

8541910072

Weight

9.3 Ounces
The Bold Bee's Stainless Steel Mezzaluna Knife
Lovers of simplicity and efficiency will love The Bold Bee's Stainless Steel Mezzaluna Knife. This mezzaluna has a funky design in-built with a sleek stainless steel body. As the manufacturers have touted, the steel material is the perfect choice for kitchen environments. This is due in no small part to the incorporation of nickel and chromium materials, which will help the mezzaluna resist corrosion and enhance the sharpness of the knife for much longer. The rounded handles on the product are strong and comfortable to hold.
The mezzaluna also comes with a blade cover, which itself is made of polypropylene. The material is versatile and durable, and the manufacturers have confirmed that it is chemically and thermally resistant. The case was also expertly designed to minimize the emission of air and water. You can rest assured that keeping the mezzaluna in the cover will help to preserve it for much longer. However, some customers have complained about the grip on the stainless steel handles. Several complaints have noted how quickly the blades rust after a few use or exposure to liquid.
Key Features:
AUTHENTIC 304 18/8 Stainless Steel
Well-rounded sharp blades
Protective black blade cover
Free neutralizing steel soap
Specification:
Brand

The Bold Bee

Weight

8.5 Ounces
KitchenAid KC173OHOBA Classic Mezzaluna
KitchenAid always brings its top-notch material whenever they develop products, and the KitchenAid KC173OHOBA Classic Mezzaluna is no different. Like Checkered Chef, KitchenAid did a bit of tinkering to the ideal design for mezzalunas. Instead of getting two handles, they chose just one. So, you get one blade and one handle – simple and easy to use.
As expected, the blade is made of a sharp stainless-steel material. The blade itself is curved, and it measures 6 inches – more than enough to help you cut through multiple food items at a quick pace. It's also corrosion-resistant, which is often a deal-breaker for mums when buying kitchen tools like mezzalunas. The blade's handle is made of melted, reinforced plastic. It comes with additional grip markings to help your hands feel comfortable, although you won't need to apply much pressure when chopping your products since the blade is so sharp.
Don't get too excited. Some customers have complained about how quickly the blades need sharpening. So, you might need to do some sharpening soon after you purchase it. Still, one sharpening round should be sufficient to carry you for months of extensive use.
One thing is certain. You'll also love the protective sheath that the manufacturers have thrown in the package. The sheath is strong, made of plastic material. You can use it to store the mezzaluna for safety (in case you have children) and to prevent the blades from losing their sharpness. You may also be interested in some of the best vegetable peelers from our list, so take a moment to check them out and pick the perfect one for your kitchen.
Key Features:
Sharp stainless-steel blade
Measures 6-Inches long
Plastic protective sheath included
Dishwasher safe
Specification:
Brand

KitchenAid

Model

KC173OHOBA

Weight

8.4 Ounces
Nish Salad Chopper and Mezzaluna Knife
Another product that doesn't quite look like the conventional mezzaluna, the Nish Salad Chopper, and Mincing Knife is an excellent choice for chopping up vegetables and other food items nonetheless. Here, you've got two chopping knives that are connected by a handle. The knives are made of solid stainless steel, and the manufacturers have assured users that the blades won't lose their sharpness or rust after extended use. We scoured through the reviews on Amazon, but we couldn't find any complaints from past customers.
The Nish mezzaluna is blessed with a handle that has a strong grip. The entire thing is lightweight, so handing is a breeze. As long as your hands aren't slippery, you'll love being able to rock the knife from one side to the other seamlessly. You'll also love the protective box and cover for the knives. The box is made of plastic, although current customers seem to have issues with how robust they are. Of course, given that the knives themselves seem to be of high-quality and won't rust anytime soon, you don't have much to worry about. This is a perfect handy tool to always have in your kitchen, just like some of these top mandoline slicers from our list.
Checkered Chef Mezzaluna and Vegetable Chopper
The Checkered Chef Mezzaluna is the second product from Checkered Chef that will be making it to our list of the best mezzalunas also. Like the option above, while you're not getting anything out of the ordinary, the mezzaluna does manage to get the job done regardless. Here, you have a reinforced stainless steel material that will make chopping easy and seamless. The blade on the chopper measures 6 inches, meaning that the mezzaluna is as quick to use as it is easy. With this one, all you need is one full sweep to cut your vegetables and dice them as you like.
The blade is also very easy to clean. Note that it's dishwasher safe, and you can also clean it with water. So, that shouldn't be much of a problem. The blade isn't corrosion-resistant, however, so make sure to always keep it in its sheath. For more essential kitchen blades, check out our selection of the best knife sets.
2Kokoro Mezzaluna and Salad Chopper
2Kokoro is a designer of multipurpose kitchen tools and household materials. They pride their products for being high-end and able to last long. Their entry on our list of the best mezzalunas, the 2Kokoro Mezzaluna and Salad Chopper, is a testament to that. Simply put, the mezzaluna comes with everything you could ever want. It has two stainless steel blades for easy chopping, and since they each measure 6 inches in length, you should be able to chop anything you want to without wasting time.
Like several products on here, customers have complained about the long-term sharpness of the blades. Also, like several products, you can rest assured that all of that will be solved when you sharpen them artificially. The blades are also easy to clean and are dishwasher safe. You might have a little bit of trouble adjusting to the steel handle at first, but you should get the hang of it with time. For all the cheese lovers out there, we have prepared our selection of the best cheese slicers, so check them out.
Checkered Chef Mezzaluna and Chopper
It would appear that Checkered Chef wants to take the cake on this list. The Checkered Chef Mezzaluna and Chopper is yet another entry from the manufacturer. This is a bit similar, but has a little extra over the other two. The stainless steel blade on this product is just what you need to ensure that your veggies are cut neatly and swiftly. The single blade also makes for effective one-hand operation, and the handle makes the entire thing comfortable for you to handle.
Storage is also easy, thanks in no small part to the handy sheath that comes in the package. Then, the manufacturers do you one better and throw in a complementary chopping board. Longevity is where this product seems to lag, however. Several unsatisfied customers have pointed out that it only lasts for months, while you will need to do a lot of sharpening too. So, to be safe, you might only want to get this one if you're the type who doesn't do much cooking or chopping in the first place. You may also be interested in some of the best salad spinners from our list, so check them out.
Mezzaluna Buying Guide & FAQ
Things To Consider When Choosing Mezzalunas
Blade Length - The length of the blade is one of the most significant factors that you will need to consider. Generally, you should get a mezzaluna that is no less than 6 inches short. This way, the blade is long enough to cut a significant amount of vegetables at once, but also not too long that you lose sight of how to control it. So, there's a balance that you will need to strike here.
Quality Steel - Before buying a mezzaluna, consider the quality of the steel into consideration. Most mezzaluna blades are made from stainless steel. But, stainless steel has variations. On the lower end, we have the mezzalunas made from inferior steel materials that become rusty after a few weeks of usage. Also, a blade made from low-quality materials would be much more difficult to maintain. These blades are prone to wear and tear and are often not corrosion-resistant—even when they claim to be.
High-quality blades will also be able to hold on to their sharpness for longer. You'll still need to sharpen the blade at some point, but a blade made from high-quality materials will need sharpening much less frequently. It also helps if your mezzaluna comes with a dedicated pouch or sheath.
Handle Design and Material - Buying a mezzaluna for a specific purpose means you'll spend a lot of hours holding it over its useful life. To do this effectively, you need to consider the design and materials used to produce the handle.
Simply put, make sure that the handle comes with an ergonomic design that fits your hand and shape perfectly. The most popular materials used in the production of handles are stainless steel, wood and plastic. Stainless steel handles are harder and prone to slipping off your hand, but you'll get a stronger grip with a material like wood or reinforced plastic.
Chopping Board - This isn't an overly significant factor for you, but it doesn't hurt if you look out for it too. Some mezzaluna manufacturers are generous. You get an extra chopping board when you purchase their products.
If you're lucky to get a mezzaluna that comes with a chopping board and is still able to check all the boxes mentioned, then there's no reason not to purchase it. The company gets a sale and you get an extra attachment that you actually need.
Mezzaluna FAQ
Q: What is a mezzaluna?
A: A mezzaluna is a specialized type of chopping blade or knife that can be used to cut food ingredients. The conventional mezzalunas come with two handles and one or two curved blades, and they're rocked back and forth while cutting the ingredients.
Mezzalunas are appropriate for chopping and dicing a wide array of food items, from meat and onions to lettuce and cheese.
Q: What is a mezzaluna chopper used for?
A: A mezzaluna is used for cutting meat, cheese, and vegetables.
Q: How do you use a mezzaluna for a chopped salad?
A: Depending on the design and shape of the mezzaluna, you simply need to hold the product's handle and rock the blade back and forth. Some mezzalunas come with double blades, while some have single-blade designs.
The principle is essentially the same – rock the mezzaluna back and forth as you dice, and place other uncut pieces into the cutting path as you go. In time, the entire salad will be chopped and ready to be eaten.
Q: How do you sharpen a mezzaluna?
A: There are several means of sharpening a mezzaluna, but the most effective will have to be with a sharpening steel. It's a long thin metal rod that we use to sharpen regular knives.
You can maintain the sharpness of the mezzaluna by keeping it dry and storing it appropriately. Some of them come with sheaths and covers, while others don't.
Sign Up Now
GET THE VERY BEST OF GEARHUNGRY STRAIGHT TO YOUR INBOX