Best Mezzalunas In 2021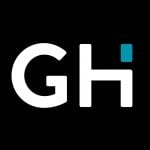 This product guide was written by GearHungry Staff
GearHungry Staff
GearHungry Staff posts are a compilation of work by various members of our editorial team. We update old articles regularly to provide you the most current information. You can learn more about our staff
here
.
GearHungry may earn a small commission from affiliate links in this article.
Learn more
If you've got new vegetables and you're ready to dice them up into a tasty salad, mezzalunas can provide a swift and safe means of getting the task done. The best mezzalunas came to replace knives and the need for gloves when cutting food. Mezzalunas are also used by kids who lack knife skills.
There are several options for mezzalunas available on the market, and while they're not the most popular kitchen tool to have, their ability to make cooking easier is undeniable. Here are some of the top picks.
The Best Mezzaluna
Mezzaluna Buying Guide & FAQ
Things To Consider When Choosing Mezzalunas
Blade Length - The length of the blade is one of the most significant factors that you will need to consider. Generally, you should get a mezzaluna that is no less than 6 inches short. This way, the blade is long enough to cut a significant amount of vegetables at once, but also not too long that you lose sight of how to control it. So, there's a balance that you will need to strike here.
Quality Steel - Before buying a mezzaluna, consider the quality of the steel into consideration. Most mezzaluna blades are made from stainless steel. But, stainless steel has variations. On the lower end, we have the mezzalunas made from inferior steel materials that become rusty after a few weeks of usage. Also, a blade made from low-quality materials would be much more difficult to maintain. These blades are prone to wear and tear and are often not corrosion-resistant—even when they claim to be.
High-quality blades will also be able to hold on to their sharpness for longer. You'll still need to sharpen the blade at some point, but a blade made from high-quality materials will need sharpening much less frequently. It also helps if your mezzaluna comes with a dedicated pouch or sheath.
Handle Design and Material - Buying a mezzaluna for a specific purpose means you'll spend a lot of hours holding it over its useful life. To do this effectively, you need to consider the design and materials used to produce the handle.
Simply put, make sure that the handle comes with an ergonomic design that fits your hand and shape perfectly. The most popular materials used in the production of handles are stainless steel, wood and plastic. Stainless steel handles are harder and prone to slipping off your hand, but you'll get a stronger grip with a material like wood or reinforced plastic.
Chopping Board - This isn't an overly significant factor for you, but it doesn't hurt if you look out for it too. Some mezzaluna manufacturers are generous. You get an extra chopping board when you purchase their products.
If you're lucky to get a mezzaluna that comes with a chopping board and is still able to check all the boxes mentioned, then there's no reason not to purchase it. The company gets a sale and you get an extra attachment that you actually need.
Mezzaluna FAQ
Q: What is a mezzaluna?
A: A mezzaluna is a specialized type of chopping blade or knife that can be used to cut food ingredients. The conventional mezzalunas come with two handles and one or two curved blades, and they're rocked back and forth while cutting the ingredients.
Mezzalunas are appropriate for chopping and dicing a wide array of food items, from meat and onions to lettuce and cheese.
Q: What is a mezzaluna chopper used for?
A: A mezzaluna is used for cutting meat, cheese, and vegetables.
Q: How do you use a mezzaluna for a chopped salad?
A: Depending on the design and shape of the mezzaluna, you simply need to hold the product's handle and rock the blade back and forth. Some mezzalunas come with double blades, while some have single-blade designs.
The principle is essentially the same – rock the mezzaluna back and forth as you dice, and place other uncut pieces into the cutting path as you go. In time, the entire salad will be chopped and ready to be eaten.
Q: How do you sharpen a mezzaluna?
A: There are several means of sharpening a mezzaluna, but the most effective will have to be with a sharpening steel. It's a long thin metal rod that we use to sharpen regular knives.
You can maintain the sharpness of the mezzaluna by keeping it dry and storing it appropriately. Some of them come with sheaths and covers, while others don't.
Sign Up Now
GET THE VERY BEST OF GEARHUNGRY STRAIGHT TO YOUR INBOX