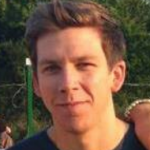 A good chopping board is an essential addition to any kitchen, protecting not only your work surfaces and fingers but also your food from unwanted contamination and bugs.
From carving that turkey for a delicious Sunday roast and chopping veg to serving the cheese selection at the end of the night, the right chopping board will see you right.
But what constitutes a good kitchen chopping board is more than just a tough cutting surface, it needs to be scratch-resistant and knife-friendly, hardwearing and easy to clean. Hardwood, bamboo or plastic, the choice is yours. Wood and bamboo are smooth surfaces for a good-looking and hardwearing chopping board that repels germs and gives them nowhere to hide. Plastic is durable and easier to clean but can scratch over time. Multi-chopping boards sets also offer good value for money and enable you to follow the separate boards for different food group rules.
Gear Hungry has put together a list of what we think are currently the best chopping boards out there to help you get ahead. We've looked at price, materials, design, and durability to help you to choose the right chopping board that really is a cut above the rest.
The Best Chopping Board