Best Chopping Boards in 2022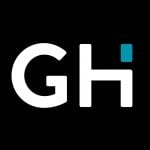 This product guide was written by GearHungry Staff
Last Updated
November 19, 2018
GearHungry Staff
GearHungry Staff posts are a compilation of work by various members of our editorial team. We update old articles regularly to provide you the most current information. You can learn more about our staff
here
.
GearHungry may earn a small commission from affiliate links in this article.
Learn more
A good chopping board is an essential addition to any kitchen, protecting not only your work surfaces and fingers but also your food from unwanted contamination and bugs.
From carving that turkey for a delicious Sunday roast and chopping veg to serving the cheese selection at the end of the night, the right chopping board will see you right.
But what constitutes a good kitchen chopping board is more than just a tough cutting surface, it needs to be scratch-resistant and knife-friendly, hardwearing and easy to clean. Hardwood, bamboo or plastic, the choice is yours. Wood and bamboo are smooth surfaces for a good-looking and hardwearing chopping board that repels germs and gives them nowhere to hide. Plastic is durable and easier to clean but can scratch over time. Multi-chopping boards sets also offer good value for money and enable you to follow the separate boards for different food group rules.
Gear Hungry has put together a list of what we think are currently the best chopping boards out there to help you get ahead. We've looked at price, materials, design, and durability to help you to choose the right chopping board that really is a cut above the rest.
The Best Chopping Board
GORILLA GRIP Original Reversible Cutting Board
If a non-slip surface is one of your priorities when it comes to choosing the best chopping board set, then the Gorilla Grip reversible cutting board will not leave you disappointed.
A three-piece set for around $20, these kitchen chopping boards are great value for money and with three different sizes, they are extremely versatile too. Makers Gorilla Grip have gone for thick – a quarter of an inch to be precise – and strong with this product, and as a result, the chopping boards look and feel substantial on the kitchen worktop. These chopping boards are non-porous and made from BPA-free plastic, so they won't buckle or groove over time and can be put into the dishwasher time and time again.  The thick edging and handles give these cutting boards their non-slip surface grip and a deep groove around the board edge collects all that run-off liquids and juice.
The surface of these tough chopping boards is resistant to scratches and won't dull the edge of your electric knife, so makes them perfect for chopping vegetables and meats or for serving cheese. So confident are Gorilla Grip that this chopping board set will perform time and time again, that it comes with a 10-year Gripping Properties guarantee.
Key Features:
Durable and robust BPA free construction
Dishwasher safe so easy to clean and maintain
Premium quality construction with deep grove design
Non-porous, smooth surface won't splinter, crack, peel or damage knives
Three versatile and multi-functional sized boards supplied in a range of colors
Specification:
Brand

Gorilla Grip

Weight

3.7 pounds
Nicole Home Collection Flexible Plastic Cutting Board Mats Set
If you're short on space then these highly flexible, brightly colored anti-microbial cutting boards from the Nicole Home Collection are a smart and inexpensive choice. Three color-coded mats are included which can be used for preparing and chopping different types of good to prevent cross-contamination. This is especially important if you live in a household with vegans and vegetarians, for example.
They're incredibly thin and lightweight and designed to be sufficiently flexible so that they can be funneled and manipulated into shapes to quickly offload chopped vegetables directly into waiting pots and pans on your stovetop. The bendy design also means they can be conveniently stored away, taking up minimal space so ideal for customers with much smaller kitchens. They're easy to clean and sanitize and can be wiped for clean or placed the dishwasher. The smooth BPA free plastic surface will also protect your carving and chopping knives from dulling or becoming damaged.
Key Features:
Lightweight, flexible and ideal to use on flat surfaces
Three color-coded mats supplied to minimize cross-contamination
Non-toxic, BPA-free and anti-microbial material
Can be flexibly bent, funneled and manipulated into shape
Easy to store, clean and sanitize plus dishwasher safe
Specification:
Brand

Nicole Home Collection

Model

8153898

Weight

6.4 ounces
Royal Craft Wood Organic Bamboo Cutting Board
If you are looking to invest in a professional style and elegant looking cutting board that won't cause unnecessary wear and tear to your cutlery or knife collection, then this Bamboo chopping board is an excellent recommendation. It's extra-large design, measuring in at 18×12, provides an ample workable surface for chopping vegetables and carving up large joints of meat. Talking of which, it's also been designed to feature a deep built-in drip groove to collect and contain meat juices and prevent the spillage of liquids.
This Royal Craft Wood bamboo cutting board has also been conveniently designed with side handles meaning that you can take your Sunday roast with all its trimmings, directly over to the dining table. This board prevents lots of versatile options and can be used for chopping, slicing, cutting as well as presenting a range of foods, serving style. Its double-sided design is reversible and is made from natural bamboo. It's eco-friendly, sustainably harvested and also naturally anti-bacterial. This board is also moisture-proof and easy to clean and maintain, absorbing less liquid and resulting in fewer cross-contamination issues. It's functional, stylish, durable, and resistant to scarring.
Key Features:
Gentle surface helps maintain knives
Double-sided reversible cutting board with side handles for easy management
100% organic sustainably sourced and eco-friendly bamboo construction
Durable, scar resistant surface is easy to clean and maintain
Built-in drip groove contains meat and other juices and liquids
Specification:
Brand

Royal Craft Wood

Model

SYNCHKG106906

Weight

3.2 pounds
Thirteen Chefs Commercial Plastic Cutting Board
This superior and durable Thirteen Chef's cutting board is manufactured using an injection molded process called HDPP to deliver excellent wear and tear and longevity over time. The cutting boards are FDA approved for food contact and BPD free. The surface of this large cutting board is lightly textured, which ensures a light grip, preventing food from slipping and sliding while you are trying to chop, cut, and slice. It's an excellent option for anyone who does regular food prep.
The boards are easy to clean and maintain and can be conveniently placed in a dishwasher or simply washed down by hand. They're color-coded so that you can avoid cross-contamination, ideal if you are working in the food prep industry, a professional kitchen or if you have family members with allergies, intolerances or specific dietary requirements. Ultra-durable, easy to clean, and featuring an ample workspace of 18×12, they represent an excellent choice for home cooks and professional chefs alike.
Key Features:
Large surface, commercial-grade certified plastic chopping board
Injection-molded, superior quality HDPP plastic
Heat and warp-resistant and suitable for cleaning in a dishwasher
Prevent slippage while prepping food with textured anti-slip surface
Gentle on knives and won't cause them to dull
Specification:
Brand

Thirteen Chefs

Model

SYNCHKG113428

Weight

3 pounds
Ironwood Gourmet 28104 Carolina Chopping Board
This simply stunning chopping board from Ironwood Gourmet is made from beautiful acacia wood which is appreciated for its unique patterning. It looks incredibly stylish and is ideal for carving a large family roast but also for displaying a range of charcuterie, cheeses, and delicious entrees at a dinner party. With a grooved edge, it perfectly collects and contains meat juices and other liquids.
Designed incorporating neoprene coated feet, it won't slip and slide on your worktop surfaces. In another functional and convenient design feature, this gorgeous chop block has also be manufactured with a steel grommet, ideal for hanging your board when it's not in use. The wood grain finish minimizes wear and tear on your cutlery, and the board itself is naturally anti-bacterial and easy to clean. If there are any natural bumps in the wood, you can buff your board with a fine grain sandpaper to remove. Please also note that to maintain this acacia board in optimum condition, it's recommendable to regular oil your block. As a prep station, cutting board or even a used as a serving board, this stunning sustainably sourced woodblock is a quality choice.
Key Features:
Responsibly sourced natural acacia wood
Naturally resistant to bacteria
Can be washed in warm soapy water
End grain wood minimizes wear and tear to your knives and cutlery
Multi-functional and versatile board ideal for prepping, chopping and serving
Specification:
Brand

Ironwood Gourmet

Model

28104

Weight

12.8 pounds
Totally Bamboo 3-Piece Bamboo Serving and Cutting Board Set
Bamboo is the sustainable buzz-product of the moment and is perfectly suited to the demands of a good quality cutting board. And with this great value set from Totally Bamboo, you get three boards into the bargain, making this lovely three-piece chopping board set our review's Best Choice. And the best choice title is well-deserved. This is the perfect starter chopping board set that that would not only look great on your own kitchen work surface but makes a top wedding housewarming gift too.
So, what's the deal with bamboo and why is it so good for chopping your meat or veg on? Well, firstly it is sustainable and is grown organically without the need for nasty pesticides or artificial irrigation. It also releases more oxygen than a similar sized tree and can be harvested 14 times during the time it takes for a single hardwood tree to mature, according to the board's makers, Totally Bamboo. Seriously good eco-credentials then. But it doesn't stop there. Bamboo is also an ideal hardwearing material for using in the kitchen. It's a tough cookie, harder than maple and even has a higher tensile strength than steel, making it a long-lasting product to keep around the home. And it is kinder on your sharp knives than plastic and is super easy to clean.
This Totally Bamboo three-chopping board set offers fantastic value for money too. For less than $10, you get a carving board for all your cooking, dicing, and chopping needs. First, the 13-inch large chopping board is the go-to for slicing meat, fish, and veg. Reversible, it allows you to chop cooked meat on one side, and raw meat safely on the other. Then opt for the great-sized 11-inch fruit and vegetable cutting board before dropping down to the mini eight-inch chopping board for the fiddly garnish bits and cutting sandwiches.
We love these cutting boards and think the style and finish of the bamboo are rather smart. For all-around, day-to-day use, you can't really go wrong with this awesome little chopping board set.
Key Features:
Made from flat-grain Moso bamboo
Comes with three sizes, each board is 3/8 inch thick
A smooth bamboo surface is gentle on knives
Hand wash in warm water and soap
Not suitable for dishwasher use
Specification:
Brand

Totally Bamboo

Model

20-7930

Weight

2.25 pounds
OXO Good Grips Utility Cutting Board
This cutting board from NYC-based cooking utensil innovators OXO is a total workhorse of a chopping board that you are going to be more than happy to have on your side when the going in the kitchen gets tough!
Crafted from non-porous, odor-resistant and super-durable polypropylene plastic, this carving board is sturdy enough for both domestic and professional use, day after day. It's a great size at a good price and is styled confidently enough to make you feel this is the only cutting board you'll need for all occasions. The polypropylene used for this chopping board is not only scratch-resistant but is also safe for your kitchen knives as it won't dull the blades. The Good Grips moniker comes from the board's non-slip edging that grips the kitchen counter in the wet, while also doubling up as comfy grip handles for carrying. One side of the chopping board features a perimeter groove to keep all those meat juices contained while the flip side is smooth and perfect for non-meat items to prevent cross-contamination.
The OXO Good Grips is particularly suited to kitchens where work surface space is limited as it stores away easily, in a drawer or at the counter side and is totally safe in the dishwasher. There are also larger sizes available. For day-to-day cooking, chopping, and cutting, this could well be the only plastic carving board you need.
Key Features:
10 ½ by 14 ½ inches in size
Non-porous and odor-resistant
Double-sided design with juice groove
Non-slip edges double up as easy-carry handles
Suitable for dishwashers
Specification:
Brand

OXO

Model

1063790

Weight

1.6 pounds
John Boos RA03 Reversible Cutting Board
Coming in at around $130, this is an investment wooden chopping board made from the most beautiful maple, but it is much more than just simple kitchen eye candy.
John Boos Cutting Board is by far the thickest cutting board in our 10 best chopping boards review and is a solid addition to your hardwearing kitchen gadget and utensil collection. It is also a lovely old school design – as the old adage goes, if it isn't broken, don't fix it! Solid and coming in at a super-sized 24 x 18 inches, it can take any large joint of meat for carving in its stride but is just as good for fruit, vegetables, cheese, and bread. It is big enough for both the cheese and your cheese knives. This makes it a great chopping board for Thanksgiving and the Christmas holidays.
This large chopping board from John Boos is also reversible, so good for keeping food products separate but its sheer volume means it does come in on the rather heavy side. However, there are end handgrips which make it easier to maneuver around the work surface as well as to lift and carry. Renowned for their butcher's blocks, John Boos have put all their expertise into this domestic carving board that would look great on any kitchen work surface.
And despite its size, its functional good looks are also easy to maintain. It's maple wood just needs simple handwashing and occasional oiling to keep it in tip-top chopping board condition. It also comes in equally attractive and hardwearing cherry wood. Looked after and this quality cutting board will be with you for years.
Key Features:
Supersized board at 24 inches by 18 inches
Made from hard, grained maple wood
Handgrips at each end for easier transport
Solid 2.25 inch think wood design
Hand wash and oil regularly
Specification:
Brand

John Boos

Model

RA03

Weight

24.4 pounds
HOMWE Kitchen Cutting Board
Give any kitchen bacteria the short-shrift with this bumper value Three Chopping Board Set from HOMWE. Made from sturdy BPA-free plastic, these cutting boards are tough enough to withstand the hardest of chopping, carving and dicing without scratch damage – preventing any pesky bacteria from taking hold.   
There are three useful sizes in this chopping board set, with the largest board measuring a decent 15.7 inches by 9.5 inches, that's plenty of room for a large roast bird or joint of meat. With sufficiently deep grooves around the edge of each cutting board, juices and sticky liquid are given plenty of chance to run off, keeping the main chopping board surface clear. And the end handles are designed to give plenty of room for even the largest of fingers to take hold, making transporting these chopping boards easy and safe. The handles also create non-slip traction when the chopping boards are placed on a flat kitchen surface for extra security when carving.
One of our best chopping boards, this set is also dishwasher safe and cleans up a treat, meaning you get plenty of carving board life for your buck before needing to change.
Key Features:
Made from heavy-duty BPA-free plastic
Hypoallergic food preparation surface
Three sizes for all your chopping and dicing
Tough enough to withstand heavy use
Safe grip, durable design and easy to clean
Specification:
Brand

HOMWE

Model

PSOM-MIYL-CB

Weight

3 pounds
Joseph Joseph Index Plastic Cutting Board Set
For a price starting at just shy of $60, with the Joseph Joseph Index cutting board set, you get a pack of chopping boards that actually wouldn't look out of place in an office. With its index card box style design, this clever box of chopping boards gives you a color-coded selection of four chopping boards to prevent the dreaded food cross-contamination.
For the price, you get four large plastic chopping boards, one for each food type, making this set good value for the serious cook. And if you are in any doubt, each board has an index-style tab to clearly show what it should be used for – whether it's raw meat, raw fish, vegetables or cooked food.
Each sturdy chopping board provides a knife-friendly surface to keep your steak knives protected, with a crumb and juice catching the edge as well as non-slip feet to keep things secure where they need to be on the work surface. The solid index box also provides a neat tidy away when you've finished and can fit in a corner or a cupboard for easy storing. They are not the thickest or sturdiest boards in this review, but each cutting board is a more than adequate 13.25 inches x 9.5 inches in size and are totally dishwasher safe.
Key Features:
Index style, with a board for each food type
Each board size is 13.25 x 9.5 inches
Case size 13.5 x 10.75 x 3.3 inches
Crumb and juice catching edges and non-slip feet
Dishwasher safe
Specification:
Brand

Joseph Joseph

Model

60135

Weight

5.57 pounds
Over the Sink Cutting Board with Collapsible Colander
Is your chopping board pet hate all the peelings and mess left behind after you have cut your food? Well you, my friend, could benefit from the Over the Sink cutting board from Good Cooking to keep your chopping neat and on track.
It sounds complicated, but it isn't and with its clever multi-features, you will soon wonder how you lived without it. At first sight, this is an ordinary sized, standard use chopping board with a removable silicone colander to collect waste for disposal or your chopped food for easy rinse. But if counter space is also an issue, then pop out this super chopping board's extended section to rest it over your sink and voila, you have the extra space and support to make light work of your dicing. The extension is designed to fit over most standard sized sinks and the silicon edging on both ends prevents it from slipping. And the food collecting colander is also collapsible too, so great for easy storing. Is there anything they didn't think of?
As one of our review's best chopping boards, this Good Cooking product performs well too and is made from food grade polypropylene which is BPA and phthalate free. It is also knife friendly and is totally dishwasher safe, so quick and easy to clean. Phew…and all for less than £30. Now, that's a bargain.
Key Features:
Extends to fit most size kitchen sinks
Includes removable silicone colander
Stainless steel rim holds it firmly in place
Made from food-grade silicone polypropylene
Dishwasher safe
Specification:
Brand

Good Cooking

Model

GCO-SCB429

Weight

3.1 pounds
HHXRISE Venfon Large Organic Bamboo Cutting Board
The final cutting board to make our top 10 best chopping boards list is far too good to keep hidden behind closed doors in the kitchen – you can also make this beauty a guest at the dinner table! Made from stunning organic bamboo for a super smooth finish, this HHXRISE Venfon Cutting Board is extra-large to take all manner of meat, joints, bread, fruit, and vegetables yet are resistant to unwanted microbes and bacteria that can live in the kitchen.
A sturdy animal, this popular bamboo chopping board performs well in the kitchen to chop and dice your meat and veg but can then easily double up as a food platter, so you can make the most of the three built-in compartments for example, for your antipasto, dips or cooking condiments.
Around the central chopping space is a deep groove 'juice catcher' to trap any meat liquid and despite its weight, the smooth edges make the whole cutting board easy to carry. And finally, the smooth bamboo makes the surface kind to your cutlery and it won't dull even your sharpest of knives.
All-in-all a stunner of a chopping board that's also super versatile, making it the perfect board to show off when your guests come around.
Key Features:
Made from premium quality natural bamboo
Versatile built-in compartments design
Large and easy to clean juice groove on both sides
Extra large size and thickness
Wipe clean, not suitable for the dishwasher
Specification:
Brand

HHXRISE

Weight

3.44 pounds
Chopping Boards Buying Guide & FAQ
Before you go ahead and invest in your next best cutting board, we recommend that you consider some of the following key features and benefits to assist with making your final purchasing decision.
Material - As you will now be aware, cutting boards are manufactured from a wide range of different materials including wood, plastic, man-made composites, granite as well as bamboo. Plastic has the obvious advantage of being lightweight and also dishwasher safe whereas would is naturally anti-bacterial, so hand washing is more than adequate. If you're just using your cutting board for food prep, then it's probably not as important what it looks like design-wise. However, if you are intending on serving up cheese, charcuterie, sushi and the like at a dinner party you are hosting, then you should consider investing in a cutting board that matches your personal style. At the same time, choosing a board that can be used to showcase entrees when you're entertaining and hoping to impress your guests.
Size - Cutting boards come in all shapes and sizes from tiny to large, so it totally depends on what you'll use your board for, how much space you have in your kitchen and how often you intend using your board as to what size if the most practical for you. If you only have limited kitchen countertop space, you don't want a large cutting board that will end up overhanging as this will create a precarious and uneven chopping surface. Small boards aren't particularly useful when it comes to prepping a whole family meal; however, they might be perfectly adequate for slicing up tomatoes and cucumbers to rustle up a quick sandwich at lunchtime.
Grooved vs. Flat Surface - Some boards are designed to feature a grooved edge whereas others are manufactured to have a completely flat cutting surface. A groove can be an excellent additional feature if you are carving, slicing and chopping joints of meat or juicy fruit and vegetables so that you can capture the liquid rather than it spilling out all over your work surface. Totally flat boards provide a good, solid surface when chopping and prepping hard, dry foods such as carrots, cabbage, and large crusty loaves.
Chopping Boards FAQ's
Q: How do I choose the right cutting board?
A: Cutting boards come in a variety of materials, grains, and textures so to select the right cutting board for you, think about what material is the most practical for your intended use.
While glass looks attractive, it can dull knives and cutlery, as can other harder surfaces like marble, granite, and ceramics. These all look highly attractive, but if you've spent a lot of money on your knives, you probably should avoid these surfaces unless you want to run the risk of your knives quickly being damaged.
Plastic can be an excellent option and hard-wearing but make sure that you go for FDA approved, food safe and BPA free products. A slightly grippy textured plastic is better as it will prevent your knives from slipping. Plastic is easy to clean, affordable, hygienic, and also safe for your knives, so it is a popular choice.
Wooden cutting boards are a classic and stylish choice, especially if you also want to use your board for serving and not just prepping. They last a long time, are naturally anti-bacterial and are knife-friendly. Just be aware that to maintain a wood block in optimum condition, you will need to maintain regularly with a wood oil treatment.
If you are concerned about sustainability, then bamboo represents an excellent choice, providing the hard-wearing durability of wood, sourced from a highly sustainable and eco-friendly renewable resource. It's also a lightweight option, kind on your cutlery and won't require oiling as frequently as teak or oak.
Sign Up Now
GET THE VERY BEST OF GEARHUNGRY STRAIGHT TO YOUR INBOX