Best Salad Spinners In 2021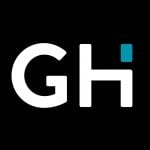 This product guide was written by GearHungry Staff
GearHungry Staff
GearHungry Staff posts are a compilation of work by various members of our editorial team. We update old articles regularly to provide you the most current information. You can learn more about our staff
here
.
GearHungry may earn a small commission from affiliate links in this article.
Learn more
A salad a day keeps illness at bay, right? Doctors and nutritionists are continually telling us to eat more fresh fruit and vegetables. A salad is an easy way to get a serving of fresh, raw vegetables. Many people consider salads to be boring food for rabbits, and throwing lettuce in a bowl is rabbit food. But add delicious, crunchy vegetables and toss it together with your favorite salad dressing, and you've got a meal fit for a king.
Failing to wash vegetables properly can ruin a salad; biting into grit, dirt, or sand is not appetizing. Proper hygiene and thoroughly washing vegetables are necessary before preparing your meal. Excess water from washing practices can leave you with a soggy bowl of veggies with little flavor. Diluted from the water, the gorgeous extra virgin olive oil and raspberry vinegar dressing you prepared tastes bland.
Invest in a salad spinner to avoid your salad swimming in a pool of water. The low-tech kitchen gadget makes cleaning your vegetables a breeze. The spinning mechanism using centrifugal force to expel the excess water from washing is the highlight. The best salad spinner will remove the water leaving your salad crisp and full of fresh vegetables tossed in your favorite dressing.
The Best Salad Spinner
Salad Spinner FAQ
Q: Can't I use a colander to wash my salads?
A: Many people use a colander to wash salads, and when doing this, ignorance is bliss. Of course, you can use a strainer for salad preparation, but why would you? Once you've made a salad that has been washed and dried in a salad spinner, you'll quickly realize how much better your salads can be.
Q: Are salad spinners only for washing salads?
A: You can use your salad spinner for washing and drying a variety of vegetables for salads, but you don't need to limit using your salad spinner for only salad ingredients. You can use your salad spinner for washing and drying fruits, handy if you need fresh berries to decorate your cakes. Fresh herbs can be thoroughly washed and dried using a salad spinner. Once you start using one, you'll find yourself often using it for different applications.

Q: What size salad spinner should I get?
A: People who live alone don't need large items taking up space in their kitchen, and with a salad spinner, you may want to get the smallest one. It's a practical idea, but it's beneficial to go for a larger one. There are two reasons for this. You can wash and dry more ingredients for a bigger meal. And you can wash enough vegetables for dinner, and put the rest in a container for lunch the following day. The larger salad spinner is a better option for those who like to entertain. The second reason for a bigger salad spinner is to spin off the liquid quickly. If you go for a smaller salad spinner, you may overcrowd the basket with ingredients, meaning it may take you longer to spin out the excess water.
Q: How else can I use my salad spinner?
A: A salad spinner is a practical kitchen tool, and you may be surprised you can do more than wash and dry salads in them.
Drain more water out of pasta - Shells, tubes, and spiral-shaped pasta may look great, but water can hide in those types of shells? Cook your pasta to al dente and give it a quick spin in your salad spinner. All the excess water will drain out, leaving you with perfect pasta.
Perfect potatoes for french fries - Everyone loves French fries, and homemade ones are even better. The trouble starts when making enough for a large family. You need to peel and cut a lot of potatoes, and can only fry them in batches. The rest need to be kept in water to prevent them from oxidizing and turning black. Once you remove them from the water, they need to dry before you can fry them; otherwise, your french fries will take longer to cook and won't be as crisp. Before you place the next batch in the deep fryer, spin off the excess water in your salad spinner. Your homemade french fries are ready to cook.
Clean all the grit from leeks - Fresh leeks are full of flavor, making them great for soups and stews, but if not thoroughly cleaned, you're bound to consume fair amounts of dirt and grit. Use your salad spinner to clean your leeks. Chop them up as you usually would and place them in the basket of your salad spinner. Cover the leeks with water and activate the spinning mechanism. Gradually pour out the water until our leeks are clean.
De-seeding canned tomatoes - If you love cooking with canned tomatoes but find the seeds bitter and somewhat annoying, place a can of whole tomatoes in your salad spinner. Break them up slightly with your hands and spin away. The seeds will separate from the tomatoes.
Rinse canned vegetables - Fresh vegetables are always better than canned, but their availability is subject to seasons, and canned vegetables are convenient. Cleaning them is a chore, and we never seem to be able to drain all the liquid. Pour contents into your salad spinner and add clean water. Start spinning and gradually drain off the water.
Spin your swimsuit - Families with swimming pools know the struggle of always having damp swimsuits around the house. What's worse is finding a constant puddle of water in the bathroom. Use a salad spinner to spin out water quickly. The swimsuits will still be wet, but not enough to make a mess in the bathroom.
Use your salad spinner to wash delicates - Washing delicate underwear and lace items often needs to be done by hand. You can use your salad spinner to clean these fragile items. Put the garments in the salad spinner with lukewarm water and a bit of detergent and replicate the washing machines churning motion with the spinning mechanism. Drain the water and add fresh water to rinse. Repeat the cycle until the water is no longer soapy. Take your salad spinner camping with you and never run out of clean socks again.
If you don't have a salad spinner in your kitchen, it's never too late to get one. A salad spinner eliminates tedious lettuce washing. You can toss lettuce and other ingredients in the salad spinner, add some water, and spin, draining off the liquid as you go. Get yourself a salad spinner and start eating one salad every day to keep the doctor away.
Sign Up Now
GET THE VERY BEST OF GEARHUNGRY STRAIGHT TO YOUR INBOX