Best Electric Knives in 2021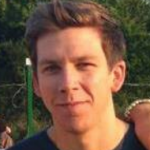 This product guide was written by Jordan Carter
Published
October 31, 2018
Support us! GearHungry may earn a small commission from affiliate links in this article.
Learn more
Thanksgiving and the Holiday Season are coming up, which means there's no better time to invest in the proper tools for the perfect slicing and dicing experience. We've come so far since the days of our ancestors hacking and whacking at pieces of meat, struggling against tougher cuts, overcooking, and splintered bone, and that's all thanks to electric knives. Whether they're corded or cordless, they provide excellent, unrivaled assistance in carving that meat like the lean mean carving machine you've always dreamt of being and ensure your big family dinners go off without a hitch. If you don't want to scramble against the grain in a few weeks time, check out our selections of the best electric knife and make sure everyone is sufficiently satiated this holiday season.
The Best Electric Knife
Electric Knife Buying Guide & FAQs
Features To Look For In Electric Knives
Everyone will find an excellent range of uses when buying an electric knife of any kind. However, as always there are features that you need if you want to find the very best electric knife for you. We've already given you some options on what we feel is the best value, the best choice, and what we feel is the best overall, but we understand everyone is different. Before you make your decision, make sure you take these features into consideration.
Replacement Blades - If you hate sharpening knives ready for carving, you're going to love what electric knives offer. Unlike your average blade they don't require sharpening but instead come with replacement blades that can be installed once the original blade starts to blunt. If you use your electric knife a lot, you should be able to order more blades from the manufacturer or an online marketplace.
Safety - Due to the electrical operation, it's easy to assume that electric knives could be even more dangerous, as a panic sets in if they're accidentally switched on, and they could end up tearing through the house like something out of Revenge of the Gadgets. Before you buy your electric knife, make sure they have a sufficient safety procedure, whether it's a quick-stop button or even double switch.
For further protection, you might want something to store it in while not in use whether this is a wooden block or a fancy box to keep out of harm's way.
Speed - With the whole family salivating at the thought of getting their teeth into the juicy, succulent piece of meat on the table you want to get everything carved as quickly as possible. Electric knives are much quicker than the traditional method, but how fast is the real question.
It takes on average around 10 to 15 minutes to cut a turkey and when you're hungry, this can feel like forever. With an electric knife, this time is taken down to as little as one minute. All electric knives will be around this fast,
Cordless Vs Corded - You'd think with everything being so 21st century that we'd have started to phase out corded appliances, but they're still here for the next few years at least. With electric knives, this is a good thing, as they offer you a consistent source of power as opposed to relying on a battery.
Corded knives do have their downsides, though. Being plugged into the wall, you don't get as much of a range f movement as a cordless knife would allow. Some knives do offer longer cords (sometimes as long as 8 feet) but if you're planning on using your knife on the grill next summer this length may not be enough.

Electric Knife FAQs
Q: What Are The Benefits Of Using An Electric Knife?
A: There are many, many benefits to using an electric knife, some are obvious, some are not so obvious.
Easy to Use - Aside from a cursory glance through the instruction and user's manual, you don't need to be a genius or anything close, to operate an electric knife. They also make what was formerly a laborious process of cutting and carving through thicker, tougher cuts of meat a thing of the past. The electric operation takes all of the pressure off your wrist and hand, meaning you can prepare whole meals with ease, without hurting your hand from the thankless task of ensuring everyone's slice is equal.
Super Quick - As well as making it incredibly easy, it makes everything much, much quicker. If you're one of those families who never seems to be organized despite schedules agreed and everyone around the dinner table at 5 PM sharp, then an electric knife will ensure everybody's stomachs are filled as quickly as possible without any interruption. The blades glide through meat quickly, and any extra time that would normally be taken up cutting through just one piece of food can be used for cutting even more, or even better, enjoying the meal you've worked hard on along with everybody else.
(Almost) Unlimited Power - As strong and burly and manly as you might think you are (and you are, we're sure) you're no match for tireless electricity. While you may eventually experience some fatigue, this is not something you'll find with an electric knife. Some of these knives operate at over 100 volts, which we as mere mortals simply cannot compete with. The only thing stopping you would be a power outage, and even then, they work so quickly that you'll likely be finished, anyway.
Much Safer - We've all had some kind of nasty, kind of brutal knife injury cutting and carving before. Typically, it's never as bad as it looks, but it's still never nice to see the skin splitting open and blood oozing out (and we apologize to the squeamish readers for giving you that image). Electric knives come with safety options that you just don't get with conventional, non-electric knives. Furthermore, because of the increased torque, the blades themselves do not have to be as sharp as what you'd find in your traditional kitchen cupboard, making them safer for you, but even safer for the kids.
Q: What Is The Best Knife To Cut Brisket?
A: Everybody loves a brisket, or at least, almost everybody loves a brisket, which is an excellent choice for pretty much any occasion. While we'd love to give you the low down on which is the best knife to cut brisket, we can't. Not because we don't want to and definitely not because we don't care, but instead merely because we don't know you. For all we know, you might have a certain approach to cutting brisket, you might have a system, a secret, family system that's not for our ears.
What we can tell you, though, is what to look out for in a knife where your primary concern is cutting brisket. Due to how delicate the serving of brisket can be the way you go about slicing it will massively affect how successful it is. What you need to look for is any knife that holds its edge longer than your average knife.
A knife with either a serrated or Granton edge is also a must, for obvious control and slicing reasons, and should be considered well above any other type of type that you might even think of selecting. The majority of the electric knives we've selected are arguably 'dedicated' brisket knives, so this shouldn't be an issue when the big BBQ bonanza comes around, and you'll not leave your guests feeling like they'd have rather gone to KFC or something.

Q: What Is The Use Of An Electric Knife?
A: Much like the benefits of an electric knife, the uses are plentiful. Primarily, you'll be using it to cut roasts on Thanksgiving or Christmas - or even whenever you feel like it - but it's more than this. It's more than a simple tool you pull out just a couple of times a year, and if you want to get the very most from it, then here are the other ways you can use it:
Slicing bread
Slicing fruits and vegetables
Slicing cheese - if you've got a particularly large block, that is
Craftwork
We should remind you that an electric knife is not like a mini chainsaw, so please don't try and use it for anything it cannot handle - such as trimming branches or even trying to cut down your neighbor's obstructive front yard tree, that'll land you in a whole world of trouble. Don't say we didn't warn you.
The best!
Gear, gadgets & stuff for men
Straight to your inbox