Best Heart Rate Monitors In 2022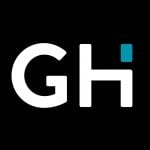 This product guide was written by GearHungry Staff
Last Updated
May 24, 2019
GearHungry Staff
GearHungry Staff posts are a compilation of work by various members of our editorial team. We update old articles regularly to provide you the most current information. You can learn more about our staff
here
.
GearHungry may earn a small commission from affiliate links in this article.
Learn more
Modern technology has introduced the innovative heart rate monitor which has slowly gained popularity for a number of reasons; with fitness being the most prevalent. With the world slowly moving into a smart era, the need to remain active becomes a necessity for many of us as we realize the importance of living a healthy lifestyle. As per the requirements of many individuals, heart rate monitoring can play a vital role in planning the right exercise to ensure good health. It is now very easy to track your heart rate and these machines come with many useful features. In this article, we discuss the best heart rate monitors as well as the necessary features to consider when selecting a monitor for yourself.
The Best Heart Rate Monitor
Wahoo TICKR FIT Heart Rate Monitor Armband
Alright, working out and staying fit is already quite the hassle on its own. As such, the main selling point that products like these should offer is comfort. Thankfully, comfort is at the core of the Wahoo TICKR FIT Heart Rate Monitor Armband. So, what does this handy device actually do? It makes use of optical heart rate technology, which in turn, gives users access to both their heart rate and calorie burn information. Even better here is the fact that the data shown is as accurate as can be. Then there is also that much sought out comfort to look out for, which means you can say goodbye to the stress that usually comes with chest straps, this is nothing less than the comfiest design yet. What's more, the design requires it to be worn on the forearm, which is admittedly a better site for such a device. It equally happens to be fitted with an adjustable band and this further allows the device to work even under the most strenuous workouts and fitness routines.
Making this device even better is the fact that it comes with both Bluetooth and ANT+ technology, in fact, this is a major selling point for this device. Thanks to this feature, it can easily pair a number of fitness apps as well as a range of watches, smartphones, and GPS bike computers. You're bound to have at least one or two of these at your disposal. Could it get any better? When it comes to this device, the answer is yes. It is also equipped with water-resistant technology that ensures its durability whether it comes in contact with a little sweat, rain or any other form of moisture. For even more convenience, this device has a rechargeable battery and it lasts up to a whopping 30 hours. Now if that is not more than enough for training sessions among other things then nothing else really is. You may also like some of these cool smart rings from our list, so check them out.
Key Features:
It has both Bluetooth and ANT+
Works with a total of 30 smartphone apps
USB rechargeable battery
Offers accurate heart-rate data
Specification:
Brand

Wahoo Fitness

Model

WFBTHR03

Weight

1.6 Ounces
Garmin HRM-Tri Heart Rate Monitor
If you are a triathlete or just an individual that engages in sports such as cycling and swimming, then the Garmin HRM-Tri Heart Rate Monitor is another top choice. It is manufactured light and flexible materials that reduce the weight of the device and the sensor is located within the width of the strap, protected by the soft and rounded edges of the seams. What's more, this device makes use of accelerometers which accurately measure six different running dynamics metrics which include stride length, cadence, ground contact time balance, ground contact time, vertical ratio and vertical oscillation.
With its flexible design, this device also features a bi-fold adjustment that lessens the elastic weight which means it can be worn when running, cycling or swimming. Additionally, ut is powered by a replaceable CR2032 battery which can last up to 10 months and during training or exercise, the Garmin HRM-Tri Heart Rate Monitor is capable of storing up to 20 hours of heart rate data, even underwater, for future review and analysis. This is made possible as it allows you to transfer all the information to your smartphone or laptop. Overall, this heart rate monitor conveniently pairs with other Garmin devices such as the Forerunner multisport watch, Fenix 3 and Epix models and uses a 2.4 GHz ANT wireless communication protocol for connecting to other devices. With Garmin Connect, you can create, save or share workout sessions and training goals with the online community. The device also supports heart rate variability and advanced heart rate features.
Key Features:
Replaceable CR2032 battery
Stores up to 20 hours of heart data
Measures 6 different running dynamics
Compatible with other Garmin devices
Specification:
Brand

Garmin

Model

010-10997-09

Weight

2.08 Ounces
Scosche Rhythm+ Heart Rate Monitor Armband
Another monitoring machine we have come to appreciate greatly is the Scosche Rhythm Heart Rate Monitor. This heart rate monitor is one of the more portable units, that is designed as an armband to enable you to move around with it quickly. It is an excellent tool for the monitoring of your calorie intake, heart rate, pace, distance, and many more. To enable you to connect to a wide range of mobile devices, this unit works effortlessly with all Bluetooth smart device, as well as the ANT+ enables the device in your home. These include mobile phones, tablets, and fitness equipment. The design of the Scosche armband is such that it is very lightweight and doesn't disturb you while you work out. This machine is an all-new tool that has encouraged many people around the world to get fit and train smart. The rhythm+ works together with many favorite fitness apps, some of which include MyFitness, DigiFit Run Keeper Map, and any others. If you like to workout, check out our list of the best fitness trackers as well.
Key Features:
Uses optical sensors which gives accurate results
Connects via Bluetooth 4.0 and ANT+
Lightweight design
Pairs with most devices
Specification:
Brand

Scosche

Model

RTHM1.9

Weight

4 Ounces
Can be used without a chest strap
Good pricing
Supports both ANT+ and Bluetooth devices
No real-time heart rate feedback offered
Garmin HRM-Dual Heart Rate Monitor
The Garmin HRM-Dual comes in two parts which are the strap and the sensor. Your heart rate is read by a part that is built into the strap, which then transmits the information to the senor. This device is powered by a CR2032 coin cell battery (which is also included) and is secured inside the sensor by tiny screws. However, since the battery is not rechargeable, it can only be replaced with a new one. Nonetheless, it can last up to a whopping three years if it is used for one hour per day and can connect to various devices such as fitness trackers, bike computers and apps via Bluetooth wireless technology 5.0 and 2.4 GHz ANT+. Furthermore, it is also compatible with other Garmin devices such as Vivo, Instinct and MARQ.
Additionally, this heart rate monitor has a rating of IPX7, which means it is water-resistant, making it suitable for use under light splashes of rain, snow or shower. It is perfect for all kinds of exercises as it provides reliable, real-time and accurate heart rate data which, in turn, helps to maintain or improve your fitness levels. What's more, the strap can either be hand-washed or machine-washed depending on preference and the material of the strap wicks well and does not retain water. However, it's worth noting that for this heart rate monitor to work well, the straps must not be more than three feet away from the skin as this may affect the device's ability to get accurate results.
Key Features:
Compatible with ANT+ and Bluetooth
Washable strap
Battery lasts more than 3 years
Comes with a 1-year warranty
Polar H7 Bluetooth Heart Rate Monitor
If you ever need a highly functional heart rate monitor to keep you in check and also to aid keep track of your heart activities, we recommend the Polar H7 Heart Rate Sensor. This machine Is our top choice heart rate monitor for this article, and it is one of the best heart rate monitors currently in the market. This machine produces accurate and live heart rate readings when used in conjunction with your free fitness apps. It makes use of a Bluetooth smart technology that enhances its compatibility with your mobile devices. The Polar H7 monitor also features a waterproof design and the use of an advanced technology that enables you to connect your monitor not only to your devices but also to exercise equipment. The possibilities are endless!
Counting calories and checking your heart rate has never been this simple, and we have the Polar H7 to thank for that.
Key Features:
Waterproof heart rate sensor
Bluetooth Smart transmission technology
Strong battery life
Calorie counter capabilities
Specification:
Brand

Polar

Model

92044305-P

Weight

1 Pounds
Provide continuous heart rate
Adjustable heart rate chest strap
Water Resistant
Might not be durable
Uses ANT+ only, no Bluetooth
Not machine washable
Garmin Heart Rate Monitor-Run
Meet a superb heart rate monitor and the ultimate best machine in the market for health and lifestyle. It Is the Garmin Garmin HRM-Run machine, a heart rate monitor designed to perform more than one tough task. This is one versatile machine that is programmed to provides its users with up to six different running metrics, some of which include vertical oscillation, cadence, ground contact time balance, vertical ratio, and stride length. It is built with a strap for secure attachment and smooth movement while it is in use. We encourage the use of this machine because the Garmin Garmin aids in taking your performance to the next level by offering you real-time data that shows you the areas of your running form that need more work. The strap is comfortable and gives users the chance to adjust it for more satisfaction. The module itself is created as a lightweight unit that fits with precision and accuracy within the strap provided.
Key Features:
Six different running dynamics metrics
The strap is comfortable and easily adjustable
Real-time data
Advanced operating parameters
Specification:
Brand

Garmin

Model

010-10997-12

Weight

3.2 Ounces
Waterproof
ANT+ protocol
Silicon around the sensors
Short battery life
Can't change module without replacing the strap
Uses ANT+ only, no Bluetooth
Polar H10 Heart Rate Monitor
Many healthy lifestyle enthusiasts will, at one point or the other, come across the Polar brand. This company cares about the health of everyone and seeks to encourage us to do more concerning our physical activity. They have invented and launched a broad range of products, all geared towards the enhancement of health all around the world. The Polar H10 is one of such innovative machines to be built by the brand, and it is a spectacular model by design. This heart rate monitor watch features compatibility with Android and iOS mobile devices and has a built-in memory system that stores your training sessions in conjunction with your heart activity. The battery life of this unit is like no other as it offers over 400 hours of operation time from the second it is removed from its packaging. Don't forget to also check our guide to the best sleep trackers.
Key Features:
Bluetooth HRM chest strap
iPhone & Android compatible
Built-in memory
400 hours of operation time
Convenient form factor
Practically weightless
Rechargeable battery
Only reads heart rate
Limited app connectivity
Not machine washable
Garmin Heart Rate Monitor
The Garmin Heart Rate Monitor is another incredible product launched by the Garmin brand. This heart rate monitor watch is built to track and record all heart activities while you work out, and it does this with a high accuracy level and precision. It is compatible with the Edgecad and Edge 305Hr, with the system providing the user with instant feedback on their heart's activity after a workout session. Regarded as the best heart rate monitor on various online platforms, the Garmin Heart rate monitor ensures that your workout session is of quality and not quantity. The module features a highly flexible plastic and a strap made from soft fabric to go around your back. The strap is adjustable; thus, a wide range of individuals can use the module.
Key Features:
Comes with an adjustable strap
Heartbeats per minute can be transmitted wirelessly
Tracks and records heart rate
Provides instant feedback
Specification:
Brand

Garmin

Model

010-10997-00

Weight

3 Pounds
Waterproof
ANT+ protocol
Silicon around the sensors
Battery life is short
Can't replace module without replacing the entire strap
Uses ANT+ only, no Bluetooth
Garmin Premium Heart Rate Monitor
There is another product from the Garmin brand, and it is one incredible machine, you will love it just as we do. Meet the Garmin Premium Heart Rate Monitor, a highly compatible product and one of the best in the market today. This heart monitor does an incredible job of offering you instant feedback while you work out. This is done wirelessly as when transmitting the heart rate to a connected device for your perusal. The Garmin Premium is worn around the chest; thus, it features a soft, comfortable strap that is very adjustable for a comfortable fit. The good thing is that once it's been connected to a mobile device of your choice, it recognizes that device every other time, preventing the need for them to be connected again. If you like the brand, check out our guide to the best Garmin watches.
Key Features:
Soft elastic strap
Can be worn around the chest
Adjustable sizing
Soft and comfortable strap
Specification:
Brand

Garmin

Model

010-10997-07

Weight

3.2 Ounces
Waterproof
Accurate
Comfortable
Uses ANT+ only, no Bluetooth
Not machine washable
Battery life is short
Scosche Rhythm24 – Waterproof Armband Heart Rate Monitor
Our final product is another monitor from the Scosche camp; the Scosche Rhythm24. This is an armband heart rate monitor that is compatible with virtually any mobile device of your choice. It offers a battery that works for up to 27 hours before needing a recharge and offers hyper-accurate readings from all your workout sessions. This waterproof armband heart rate tracker is a unit that has been designed by health experts to stay attached to your being no matter the type of sport you engage in be it cycling, running, swimming and other high-intensity workouts. The band is made from a sturdy canvas material and helps this monitor accurately measure, record, and transmit all heart-related data over a long duration.
Key Features:
Hyper-accurate
Material type: canvas
27-hour battery life
Customizable
Specification:
Brand

Scosche

Model

RTHM24BL-HF0

Weight

5.6 Ounces
Can be used without a chest strap
Good pricing
Supports both ANT+ and Bluetooth devices
Doesn't offer real-time feedback
CooSpo Heart Rate Monitor Chest Strap
If you're not a fan of wearing a smartwatch or fitness tracker on your wrist, the CooSpo Heart Rate Monitor Chest Strap is the perfect alternative. It's a soft textile chest strap that fits your body shape, without causing irritation or restricting your range of movement. At the start of a workout, strap it on, and then check your workout data after you've finished. You'll need a smartphone, tablet, or PC to read the data and it works with most third-party apps – you just need to connect it via Bluetooth or ANT+. It doesn't provide as many different fitness metrics as a smartwatch but the heart rate and calories burned are pretty accurate. For simple data you can trust, get the CooSpo Heart Rate Monitor Chest Strap.
Key Features:
Soft textile strap 
Allows freedom of movement
Bluetooth and ANT+ pairing 
Shows heart rate and calories burned 
Compatible with third-party apps 
Specification:
Brand

CooSpo

Model

43238-69716

Weight

1.94 Ounces
Comfortable to wear 
Doesn't get in the way of workouts 
Accurate data 
It won't last forever 
Poor battery performance 
Wahoo TICKR Heart Rate Monitor
We've featured the Wahoo TICKR Fit Armband Monitor as our Best Choice product. This product – Wahoo TICKR Heart Rate Monitor – provides the same technology but in a chest strap design. This setup is often preferred by athletes that need to use their arms and don't want anything on their wrist that could get in the way. In fact, this exact band has been used by Ironman World Champions, Pro Mountain Bikers, and the INEOS team. It's the lightest and slimmest heart rate chest strap on the market, which makes it one of the most comfortable. Plus, it comes with its own dedicated app – Wahoo Fitness.
Key Features:
Bluetooth and ANT+ technology 
LED indicators 
Lightest and slimmest strap available 
Wahoo fitness app 
Works with 50+ apps 
Specification:
Brand

Wahoo

Model

TICKR

Weight

2.11 Ounces
Super lightweight and slim 
Accurate data 
Used by professionals 
Heart Rate Monitor Buying Guide & FAQ
How We Chose Our Selection Of The Best Heart Rate Monitor
The process of finding the perfect heart rate monitor for our readers involved a lot of preparation and planning. With the existence of several models from many manufacturers located all across the globe, it was imperative that our search made use of selection criteria that will make the entire process straightforward and very easy. Below, we discuss some of these criteria and how they influenced our product selection.
Price - The first and major criterion considered was the price of a heart rate monitor in connection with the budget of our potential buyers. There are no two individuals with the same budget; thus, listing a group of products with the same cost will mean leaving out a chunk of our readers, which was not an option. To ensure that everyone comes across a heart rate monitor they can afford, we researched into the various price ranges, selecting products from each to provide endless options to anyone who comes across this article.
Brand - The brand and company responsible for the production of heart rate monitors are very important, as they determine the quality and functionality of the product. over the years, we have come across several brands with unique products that promise to offer real-time data, extended battery life, and other exciting features to make their machine more useful and exciting to customers.
With the competition on the market being excessively tight, we sought out the heart rate monitors produced by brands that have been trusted for an extended period such as Garmin and Scosche. These companies have years of expertise in the design and creating of these machines; thus, you're always assured of quality whenever you purchase from them.
Reviews - Feedback from customers in different parts of the world played a major role in our selection process. These reports provided us with more information on every product, concerning their durability, especially with regular usage. We paid close attention to every comment from customers taking into consideration both pros and cons to provide potential buyers with all the information they need before making a purchase.

Features To Look For In Heart Rate Monitors
The search for the best heart rate monitor can be exciting, and it can also be tiring, especially when you're clueless about the necessary features needed in such a product. since these units are meant to aid in living healthy, they are more science and technology-based thus, the features that must be considered will differ slightly from that of other products. In the following points, we highlight some of the vital features you need to consider, before the purchase of any heart rate monitor.
Chest Strap vs. Optical - There are two major types of HRMs, those designed with a classic chest strap and those that make use of optical technology. The former unit can read your heart rate using an electrical pulse, whereas the optical technology HRM is found in most wrist-based trackers and FitBit devices. The choice is yours to make, depending on the type of sport you engage in, and the type of HRM you find comfortable using. Originally, it is advised that users opt for chest strap units, as their electrical technology is more accurate than that of the optical units, where readings may not be a true reflection of your activity.
ANT+ vs. Bluetooth Heart Rate Monitors - The modern HRM units mostly make use of ANT+ technology, a wireless system that is common amongst many sporting pieces of equipment. It is more common than the Bluetooth system but is rarely used in mobile phones. Generally, HRMs that enable you to make use of the Bluetooth technology is easier to use and connect to that those that use the ANT+. if you're looking for user-friendliness, you might opt for HRMs with a Bluetooth option, as they connect directly to your phone.
Comfort - Wearing your HRM strapped across your chest can be very uncomfortable while working out, and this is a major reason why this unit isn't common among many athletes. Chest strap HRMs can chafe your skin if they're not made from quality material and if they're not tight enough, they can also slide down while you exercise, which can be very uncomfortable. Another reason why they're not used often is because of their lack of visual feedback since they're not readily visible. The choice, however, remains with you. You're at liberty to choose any model, provided you find it comfortable.
Accuracy - The level of precision offered by an HRM is vital to its operation. One way to check for the precision and accuracy of a heart monitor is to check our several customer reviews from different online platforms. Another way is to check the specifications of the unit as provided by the manufacturer.
Style - The style of your heart rate monitor will decide on your personal preference and personality. There are various styles available, ranging from chest straps, writs-based units, and many more.
Additional measurements - The function of every HRM is the same; thus many manufacturers have designed their units to e more versatile by including the measurement of other things such as calorie intake, distance, and pace amongst others. This makes the unit more unique and also offers customers with more value for their investment.
Connectivity - How versatile is your HRM concerning its connectivity? Does it enable you to connect to different devices? Is it able to recognize old devices?  The versatility in connection for your HRM is essential as it enables you to pair it with a wide range of devices. Depending on how you plan to make use of this unit, we recommend you study the information offered by manufacturers before you make any selection.
Heart Rate Monitor FAQ
Q: What is a Heart Rate Monitor?
A: A heart rate monitor is a portable machine that takes real-time data of your activities, records, and measures them to provide you with information on how active you are and how busy you must be. It breaks down your calorie intake and calorie burns, which helps you know which practices to adopt for a healthy body and those you might need to curb.
Q: Are Heart Rate Monitors Accurate?
A: The accuracy of an HRM is generally high, but with the existence of various kinds, the efficiency will be dependent on the type that is used. wrist-based HRMs might be slightly less accurate than chest strap HRMs. This is because they record every little activity, even a jerk of your hand after it hit a table. This often leads to minute inaccuracies.
Sign Up Now
GET THE VERY BEST OF GEARHUNGRY STRAIGHT TO YOUR INBOX