Wahoo TICKR FIT Heart Rate Monitor Armband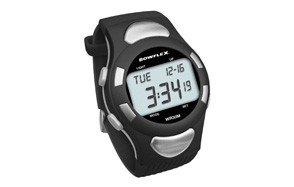 Bowflex EZ Pro Heart Rate Monitor Watch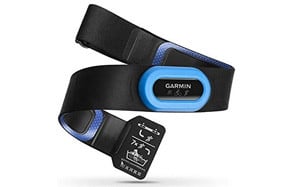 Garmin HRM-Tri Heart Rate Monitor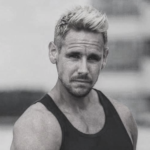 Modern technology has introduced the innovative heart rate monitor which has slowly gained popularity for a number of reasons; with fitness being the most prevalent. With the world slowly moving into a smart era, the need to remain active becomes a necessity for many of us as we realize the importance of living a healthy lifestyle. As per the requirements of many individuals, heart rate monitoring can play a vital role in planning the right exercise to ensure good health. It is now very easy to track your heart rate and these machines come with many useful features. In this article, we discuss the best heart rate monitors as well as the necessary features to consider when selecting a monitor for yourself.
The Best Heart Rate Monitor
Heart Rate Monitor Buying Guide & FAQ
How We Chose Our Selection Of The Best Heart Rate Monitor
The process of finding the perfect heart rate monitor for our readers involved a lot of preparation and planning. With the existence of several models from many manufacturers located all across the globe, it was imperative that our search made use of selection criteria that will make the entire process straightforward and very easy. Below, we discuss some of these criteria and how they influenced our product selection.

Price - The first and major criterion considered was the price of a heart rate monitor in connection with the budget of our potential buyers. There are no two individuals with the same budget; thus, listing a group of products with the same cost will mean leaving out a chunk of our readers, which was not an option. To ensure that everyone comes across a heart rate monitor they can afford, we researched into the various price ranges, selecting products from each to provide endless options to anyone who comes across this article.
Brand - The brand and company responsible for the production of heart rate monitors are very important, as they determine the quality and functionality of the product. over the years, we have come across several brands with unique products that promise to offer real-time data, extended battery life, and other exciting features to make their machine more useful and exciting to customers.
With the competition on the market being excessively tight, we sought out the heart rate monitors produced by brands that have been trusted for an extended period such as Garmin and Scosche. These companies have years of expertise in the design and creating of these machines; thus, you're always assured of quality whenever you purchase from them.
Reviews - Feedback from customers in different parts of the world played a major role in our selection process. These reports provided us with more information on every product, concerning their durability, especially with regular usage. We paid close attention to every comment from customers taking into consideration both pros and cons to provide potential buyers with all the information they need before making a purchase.

Features To Look For In Heart Rate Monitors
The search for the best heart rate monitor can be exciting, and it can also be tiring, especially when you're clueless about the necessary features needed in such a product. since these units are meant to aid in living healthy, they are more science and technology-based thus, the features that must be considered will differ slightly from that of other products. In the following points, we highlight some of the vital features you need to consider, before the purchase of any heart rate monitor.
Chest Strap vs. Optical - There are two major types of HRMs, those designed with a classic chest strap and those that make use of optical technology. The former unit can read your heart rate using an electrical pulse, whereas the optical technology HRM is found in most wrist-based trackers and FitBit devices. The choice is yours to make, depending on the type of sport you engage in, and the type of HRM you find comfortable using. Originally, it is advised that users opt for chest strap units, as their electrical technology is more accurate than that of the optical units, where readings may not be a true reflection of your activity.
ANT+ vs. Bluetooth Heart Rate Monitors - The modern HRM units mostly make use of ANT+ technology, a wireless system that is common amongst many sporting pieces of equipment. It is more common than the Bluetooth system but is rarely used in mobile phones. Generally, HRMs that enable you to make use of the Bluetooth technology is easier to use and connect to that those that use the ANT+. if you're looking for user-friendliness, you might opt for HRMs with a Bluetooth option, as they connect directly to your phone.
Comfort - Wearing your HRM strapped across your chest can be very uncomfortable while working out, and this is a major reason why this unit isn't common among many athletes. Chest strap HRMs can chafe your skin if they're not made from quality material and if they're not tight enough, they can also slide down while you exercise, which can be very uncomfortable. Another reason why they're not used often is because of their lack of visual feedback since they're not readily visible. The choice, however, remains with you. You're at liberty to choose any model, provided you find it comfortable.
Accuracy - The level of precision offered by an HRM is vital to its operation. One way to check for the precision and accuracy of a heart monitor is to check our several customer reviews from different online platforms. Another way is to check the specifications of the unit as provided by the manufacturer.
Style - The style of your heart rate monitor will decide on your personal preference and personality. There are various styles available, ranging from chest straps, writs-based units, and many more.

Additional measurements - The function of every HRM is the same; thus many manufacturers have designed their units to e more versatile by including the measurement of other things such as calorie intake, distance, and pace amongst others. This makes the unit more unique and also offers customers with more value for their investment.
Connectivity - How versatile is your HRM concerning its connectivity? Does it enable you to connect to different devices? Is it able to recognize old devices?  The versatility in connection for your HRM is essential as it enables you to pair it with a wide range of devices. Depending on how you plan to make use of this unit, we recommend you study the information offered by manufacturers before you make any selection.
Heart Rate Monitor FAQ
Q: What is a Heart Rate Monitor?
A: A heart rate monitor is a portable machine that takes real-time data of your activities, records, and measures them to provide you with information on how active you are and how busy you must be. It breaks down your calorie intake and calorie burns, which helps you know which practices to adopt for a healthy body and those you might need to curb.
Q: Are Heart Rate Monitors Accurate?
A: The accuracy of an HRM is generally high, but with the existence of various kinds, the efficiency will be dependent on the type that is used. wrist-based HRMs might be slightly less accurate than chest strap HRMs. This is because they record every little activity, even a jerk of your hand after it hit a table. This often leads to minute inaccuracies.