Best Bouldering Crash Pads In 2022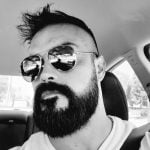 This product guide was written by Billy Brown
Last Updated
April 8, 2019
Billy Brown
Billy Brown has a problem sitting still. His constant search for the next challenge has him doing everything from running ultramarathons and climbing 14er's to gaining 40 pounds to compete in powerlifting, breaking several state records and growing a killer beard in the process. With over a decade of writing under his belt, his work, covering action sports, gear, and beer, can be found in a variety of publications. He lives with his wife and their two cats in Sacramento, California.
GearHungry may earn a small commission from affiliate links in this article.
Learn more
Safety is everything when climbing and investing in the best bouldering crash pad is as crucial as your climbing helmet and climbing shoes to ensure you get up and back down the rock in one piece. While you're probably not ready to attempt the same feats as seen in the anxiety-inducing, sweaty palm-causing, acrophobia-awakening Free Solo, that's not to say you can't get in on the action.
Finding the right crash pad for you is a great way for both beginner and experienced to stay safe especially if you want to check out the best climbing spots in the USA. they're also great for increasing your confidence, allowing you to climb and conquer crags you never thought you would, and as for a total free climb ascent, maybe next year, yeah?
The Best Bouldering Crash Pad
Metolius Session II Crash Pad

On the other end of the price spectrum, the Metolius Session II Crash Pad is a great value option perfect for beginners or those who don't have too extreme bouldering options close by. Evolving from the Session I, this crash mat comes with a redesigned flap making the pad easier to load into cars while also simplifying transportation with comfortable padded shoulder straps. 
Once it's on the floor, it's also easy to move around, and the new drag handles are robust with enough weight behind them to move the pad with little effort. The lightweight design also contributes to this, and eases the pressure on your arms and hands, saving them for the actual climbing.
The size means it's not ideal for higher falls, but considering this is more likely to find its way into the lives of beginners, this won't be a problem. With a tough, durable exterior fabric and quality construction, it's a superb entry-level crash mat you can feel safe falling onto any time.
Key Features:
Tough exterior fabric stands up to regular use
4 drag handles for easier pad positioning
Redesigned flap closure system
Padded shoulder straps for easy carrying
Carpeted logo patch for wiping shoes
Lightweight and easily transported
Specification:
Brand

Metolius

Weight

9 Pounds
Padded shoulder straps for easy carrying
Lightweight construction is comfortable and hip belt ensures well-balanced transportation
Carpeted logo gives somewhere to wipe shoes clean
Not ideal for higher falls
Z ATHLETIC Landing Crash Mat

The Z Athletic Landing Crash Mat isn't designed strictly for bouldering. It's a multipurpose mat for gymnastics, martial arts, bouldering, and more. That means it doesn't provide as soft a fall as some of the crash pads we've featured but we still think it's well worth considering. For starters, it's larger than most at six-feet by three-feet so put a couple of these together and you can easily cover the whole floor. It's also four inches thick, so it's not as if it's thin. 
Made from high-quality 18oz vinyl, it's suitable for use both indoors and outdoors. The core is made from opened cell foam, which does a fantastic job of breaking your fall. One of the most important features is the hook and loop closure on every side of the mat. They allow you to attach the mats together and make one larger mat, and (crucially) they don't come apart easily. 
Key Features:
Dimensions – 6' x 3' x 4" 
Made from high-quality 18oz vinyl 
Four-inches thick 
Opened cell foam core 
Hook and loop closure on all sides 
Available in four colors 
High-quality materials 
Suitable both indoors and outdoors 
Easy to attach together 
Not as thick as other crash pads

The Metolius Short Stop crash pad is great for those looking for a nice lightweight pad or if you want to team it together with other crash pads for extra protection. The quality materials are durable and strong enough for the rugged terrain it is used on. This crash pad is .75 inches thick making it ideal for use as a spotting shield but also to fill the gaps in between a layout of other crash pads.
The Metolius Short Stop is also can also be used as a spotting shield. It is a great crash pad for beginners due to its compact size and lightness. The handles make it easy to transport around making this crash pad useful on its own or with a collection of other crash pads.
Key Features:
Lightweight and easy to carry
Compact size makes it ideal for covering gaps
Handles make it ideal as a spotting shield
Use alone or with extra crash pads
0.75in closed cell foam padding
Specification:
Brand

Metolius

Model

Metolius

Weight

13.75 pounds
Mad Rock Mad Bouldering Crash Pad

The Mad Rock Mad Pad is another decent and slightly cheaper pick for relatively experienced boulderers and those who are lucky enough to have their own home-bouldering wall. With it, you'll get a reliable combination of close and open cell foam to ensure the best of both worlds, which softens impact and delivers firm but comfortable drops without risk of injury.
The backpack straps make it easy to carry, and the hip belt offers greater support to help maintain your posture when on the move. Unfortunately, there are no gear straps or pockets to keep your items safe when climbing, but if you're someone who travels light, this won't be an issue.
Most useful, though, is the ability to connect it with additional Mad Pads to maximize drop zone space. This is especially useful when climbing in a large group and also gives novice climbers more confidence the landing site protects them. Once you're done for the day, you can also convert it into a lounge chair for some much-deserved relaxation. If you like climbing, check out our selection of the best rock climbing shoes.
Key Features:
Thick combination of closed and open cell foam
Backpack straps with hip belt provide easy carrying solution
Softens impact from falls and provides firm, comfortable drops
Connects securely to other Mad Pads and can convert into a lounge chair
Specification:
Brand

Mad Rock

Model

-Red NULL

Weight

13.78 pounds
High-quality design at a decent price
Durable construction ensures years of use across variety of demands
Small fold up size allows it to fit into most cars
No sleeves for convenient gear and valuables storage
Metolius Recon Bouldering Crash Pad




With a trifold design, the Metolius Recon Crash Pad doesn't just ensure longevity, but also easier storage in the back of your car, and the sides clip together to keep it secure when in transit. It also boasts a greater surface area than standard climbing pads, providing 5.5 square feet, which is ample space to drop and roll without risking injury.
The 900 denier fabric is tough, but not the toughest around, which doesn't seem quite right when you consider the price. What the cover lacks in basic durability, though, it makes up for with protection, and the ballistics on the bottom enhance and increase its lifespan where other 900D fabrics would fail.
It's also easy to carry, however, it's still the heaviest pad we've selected and this could be an issue for solo climbers, and even if you're climbing with a buddy, it could still cause unwanted fatigue before you even make it to the crag. Despite this, it's still a high-quality option for experienced climbers and anyone who wants to skip replacing their original mat after only a year.
Key Features:
Provides more landing area than standard pads with 5.5 square feet
Narrow tri-fold design for easy storage and cleaner carrying
900D body fabric with ballistics on bottom for durability
Sandwich foam design for maximum impact absorption
Specification:
Brand

Metolius

Model

Metolius

Weight

14 pounds
Cross clipper logo rug for cleaning shoes
Sides clip together when folded to prevent bounding open
Durable foam inserts ensure longevity and reliable performance
Heaviest pad we've selected
Petzl Alto Bouldering Crash Pad




If you're looking for somewhere to spend all the money you've got set aside for climbing gear, the Petzl Alto Crash Pad is a superb choice. It's super-protective, boasting 3 layers of foam of varying densities to soften your fall like nothing else around and allowing you to drop from whatever distance you feel like with confidence.
It's easy to transport, despite its weight, and the wide shoulder straps ensure comfort when carrying it between crags and boulders. The zippered flap is also useful for keeping valuables secure while you're up high, and the vibrant orange color means you've got an easy-to-aim-for-target.
Although it's slightly smaller than some options we've selected, this high-quality bouldering crash pad still delivers unmatched performance for solo or duo climbers, and while you're spending a little more than you would on others, its patented folding system ensures the foam lasts longer and keeps you safe every time, too. You may also like to check our guide to the best climbing ropes for more great equipment.
Key Features:
3 layers of foam of varying densities provide excellent protection when dropping
Zippered flap closure covers carrying system to ensure valuables are safe
Easy to transport and position on all terrains
Adjustable bandolier for fast, efficient transport between boulders
Specification:
Brand

Petzl

Model

Petzl

Weight

13.79 pounds
Waterproof material ensures protection from elements
Vibrant colors make it easy to identify
Wide shoulder straps allow for comfortable carrying
Slightly smaller than other options around

Triple Mad Pad is the biggest crash pad ever made by Mad Rock. With a size of 72 x 44 x 5 inches, the foam offers the widest protective coverage compared to any other crash pad you can find. So, no matter how you land, you can rest assured that Triple Mad Pad has literally got you covered. The bouldering industry recommends a minimum of 4 inches thickness for all crashing pads, but Mad Rock exceeded the standard by an impressive 25% thickness. So, this pad also offers the deepest coverage, hence, you won't feel a thing, no matter the height you fall from. On top of that, the Triple Mad Pad still maintains a compact and light design. So boulderers who do not like to carry heavy loads on their journeys will find the mat really helpful. Plus, everything you need to set it up is included in the bouldering kit, so you don't leave anything behind.
A crash pad with a surface area as large as the Triple Mad Pad will still be difficult to carry even though it has a lightweight design. Hence, Mad Rock thought it wise to construct the Triple Mad Pad with a bi-fold design. This way, you are actually carrying two crash pads that somehow still weighs as just one pad. And for added convenience, the bi-fold design enables you to carry it in the form of a backpack for long-distance movement. But the drawback of this design is that it is quite difficult to place gear in the middle due to its compact nature. Another thing we have to point out is that the pad is pretty stiff. While this is good for high falls because the pad doesn't become loose over time, it won't be really great for low falls. This is because landings might be a little rough.
Key Features:
Bi-fold design
Large surface area
Recommended for climbing only
13.78 pounds
Specification:
Brand

Mad Rock

Model

690001-Black NULL

Weight

13.78 pounds
Black Diamond Impact Crash Pad

The Black Diamond Impact Crash Pad is specially designed for persons with little or no experience in bouldering. Hence, it offers more protection than other crash pads designed for professional boulderers. So, we recommend this product to those seeking to get their first crash pads. Additionally, as the padding of the Black Diamond is adequate for supporting low to mid-level falls, many users appreciate the fact that they did not experience any sprained ankle or bottomed out. However, we must quickly point out that the Black Diamond is fitted with hinges to facilitate folding. And the thing with such a closing mechanism is that it leaves an allowance in the middle of the pad which pebbles or sharp objects can protrude on landings. So, beginners have to be careful when using the crash pad.
And although the thickness, though, advertised as 4 inches, falls short in performance when compared to other crash pads of the same thickness, this isn't too surprising because the pad comes at a very affordable price. As for the durability of the Black Diamond Impact Crash Pad, we can confidently vouch for it. In fact, many customers have said that even after using it regularly for over 2 years, the foam is still firm as ever. This is by virtue of the fact that it is coated with 600D polyester material. This material makes it water-resistant, so even under a heavy downpour, you don't have to fret about the safety of the crash pad. Overall, the Black Diamond Impact Crash Pad is a beginner bouldering kit that provides support for low and mid-level falls.
Key Features:
8 pounds
600D polyester case
39 x 45 x 4 inches
Hinge-style fold
Specification:
Brand

Black Diamond

Model

Black Diamond

Weight

8 pounds
Bouldering Crash Pad Buying Guide
How We Chose Our Selection Of Bouldering Crash Pad
As much as we'd love to have tested these bouldering crash pads out ourselves we realized upon arriving at the rock we're terrified of heights. Luckily, we had other options to help us determine which 8 products are the best ones to choose from.
Reviews - Considering we've read reviews by those who have used their crash mats and lived to tell the tale, we can assume the options we've selected are pretty good. But it's about more than this, and these reviews give us information about softness, durability, ease of carrying, and storage, and how they feel when you fall from a little too high up.
Price - A rock climbing crash pad isn't the cheapest thing you'll ever buy, but when it comes to a decision between breaking your ankles or paying money to ensure you land softly, we're sure you'd take spending the money every time. We looked for a range of prices affordable for beginners looking for a reliable crash mat to help build their confidence and experienced climbers who want a safe and reliable option for those higher climbs.

Features To Look For In A Bouldering Crash Pad
Before making your final decision on which is the best bouldering crash pad for you, think about your needs as a climber including your skill level and climbing style to ensure you find one that properly suits your needs.
Thickness - A thick crash pad is great for those who engage in a lot of traverse climbing, but this can affect how easy it is to fold and store. Hinge and burrito mats are easier to fold, especially when the mat is thick.
Foam Density - The foam density of crash pads helps protect you when you fall. While a soft pad is more comfortable to sit and relax on, it won't be as beneficial when dropping onto it, but one that's too hard can cause injury, especially if you like to land on your feet. Finding the right density balance is essential, as it can mean the difference between falling in love with bouldering and never doing it again.
Size  - Your crash pad for climbing should be large enough to give you adequate protection following your drop. But the size isn't just relevant for when you land. A mat that's too large will be more difficult to store and carry, so ensure you find the proper size to fit in your car. If possible, you can invest in a mat that allows you to connect to other mats to increase your surface area.
Durability - Dragging your crash mat between crags and over uneven, often jagged terrain has the potential to destroy the mat cover. Ideally, you want to find a cover material that's 900 denier or above so it can withstand hazardous terrains.
Ease Of Use - You may not think crash mats are too difficult to use, but features such as weight and the closing mechanism can cause unnecessary stress. If it's too heavy to carry on your own, you can forget about climbing for the day when by yourself.
There are also aspects such as gear pockets, shoulder, waist, and chest straps, and shoe mats to wipe away dirt and rock debris. Anything that makes your mat easier to use from start to finish is always preferred.

Folding Style Of Bouldering Crash Pads
There are several styles of folding bouldering crash pads to give you a suitable solution to fit in your car and make it easy to carry once you get to the bouldering site.
Hinge - A hinge-style bouldering pad has a piece of foam cut in half and connected from a thin piece of material. It folds flat and requires little effort to ensure it remains closed. Some hinge-style mats also come with a zipper to keep it secure and easier to both store and carry.
Because it folds flat, you can also use it as a sofa or even somewhere to sleep, which delivers greater value for money, especially if you're a traveling climber who doesn't want to splash out on a hotel room. Unfortunately, the hinged style creates weak points (or dead zones) which could cause injury on jagged terrains.
Taco - With a taco-style are single pieces of foam which you fold in half when not using them. Because there are no hinges, they aren't as easy to fold and may require you to use your own weight to attach the ends to one another to reduce the size.
However, there are no dead zones, which makes the whole pad safe to land on wherever including terrains with jagged rocks. This style offers you the best protection against injury, but if you store it for a long time, it takes a while to return to its natural state after unfolding it.
Burrito - The burrito-style bouldering pad folds much like the hinge but has more folds (like a burrito does). It boasts the same advantages of a hinge pad but also the same disadvantages. They are often larger, which can make them more difficult to store and carry, but this also provides a greater surface area to land on.
Sources:
How to Store Your Boulder Mat - Alpkit
High Performance - Alpkit
How to Choose a Bouldering Mat - Alpkit
Sign Up Now
GET THE VERY BEST OF GEARHUNGRY STRAIGHT TO YOUR INBOX