Last updated:
04 Aug 2020
10 Best Arm Machines (Review) In 2021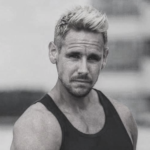 This product guide was written by Ben Coleman
Published
February 6, 2020
Support us! GearHungry may earn a small commission from affiliate links in this article.
Learn more
Everyone might believe that skipping leg day is the biggest faux pas athletes, bodybuilders, or anyone trying to get into shape can make, they fail to think about every part of the arm. It's fine having bulging biceps, but if you neglect the other arm muscles, you will look less like a Greek God and more like a cartoon character. Luckily, this is where the best arm machines have got your back, or should we say forearms?
These arm machines are a fantastic way to develop a balanced and effective workout schedule, even when you can't find the time or the motivation to hit the gym. Boasting a wide range of features and convenience, with the portability and rough-and-ready design you need for your workouts, you'll never feel you've neglected your arms for one too many days ever again.
We've got blasters, twisters, pulleys, and dip stations, and all of them can help provide the perfect, chiseled look you've been craving, or just help improve your strength.
The Best Arm Machines
Arm Machines Buying Guide
Features To Look For In Arm Machines
Now that you've got an idea of our picks for the best arm machine you can find today, check out these essential features you must look for before deciding which arm machine is the right one for you based on your needs.
Construction - When working with heavyweight, you want to ensure the materials are suitable to withstand how much you pile on. These arm machines are durable, and bring together a combination of carbon, steel, plastic, nylon and foam to provide a secure and supported workout. The more reliable the construction, the more confident you will be, and the more effective will turn out.
Portability - Part of the beauty of arm machines is that you can use them pretty much anywhere and at any time. Most of the machines we selected provide excellent portability and the opportunity to use them at home, at the office, on the bus, or even at the gym itself. You can slide them in your bag when you leave and whip them out whenever you feel like getting a quick workout in while waiting for a meeting to start.
Maximum Weight - For some arm machines, you can fit or attach standard or Olympic weights to add an extra dimension to your workout. However, you don't want to apply too much weight, otherwise it could break. If you invest in a machine that accepts weights, check before using it what the maximum weight capacity is.
Comfort - Comfort is an often overlooked factor when it comes to exercise as many people believe that they will be uncomfortable anyway, so why worry. However, discomfort during your workout can have disastrous effects on the success of your workout and could result in you injuring yourself. Consider options with foam grips or padding to ensure you can complete your workout without feeling too sore or bruised the next day.
Muscle Targeting - While all arm machines will target the arms (duh) you can also find options that are more versatile and provide a workout option for other muscle groups. This is useful if you want to complete a more rounded workout as well as have options if your arms cannot hack another set, but you're still not satisfied. Increased options provide better variety and arguably better value, so keep this in mind when choosing your arm machine.
Purpose - Anyone who competes in a sport or activity that puts a lot of focus on arms, such as swimming, wrestling, or weightlifting can gain a lot of benefits from using an arm machine. However, not everyone who purchases one will be an athlete. If you want to simply build muscle, then they are still as effective, while some options can be useful for de-stressing through repetitive movement like a stress ball.
Ease of Use - Nobody wants to use a product that is too complicated to assemble or use, so think about this when choosing your arm machine. The easier it is to use, the more likely you will be to use it, and if it's simple to set up, especially if it a set-and-forget model, you will find yourself using the machine more frequently than you expected.
Adjustability - Because everybody is different, adjustability is a massive thing to think about. An adjustable arm machine provides versatility so that everyone can use it, which is great if you are shorter or taller than average, or want to purchase one that the whole household can use. An adjustable machine also means you can experiment with different positions and techniques to workout different muscle groups.
Resistance - If you're planning on building strength, there will come a time where you need to increase the resistance to continue building muscle instead of allowing your progress to stagnate. With an adjustable resistance, you can get years of use out of your arm machine and even if you're not planning on building muscle, it still guarantees a suitable baseline.
Warranty - An excellent warranty is crucial for ensuring you are purchasing high-quality products. Warranties be anything between 60 days to 2 years, and some more expensive options offer even longer warranties. If you want peace of mind when purchasing your arm machine, a good warranty is vital.
Types Of Arm Machines
Depending on your needs, workout environment, or situation, you may need to consider the type of arm machine as well as which features are most important to you. Here, we can give you an idea of what distinguishes the different types from one another.
Blaster - Arm blasters are a curved product worn around the chest to help improve your posture and perfect form during your arm workout. They keep your arms in a fixed position so you get all the benefits you need to give you the results you want.
Pulley - Pulley arm machines work by attaching the end to a high position, such as over a door or around a high bar, and pulling down. The grips are comfortable and the cables are sturdy. It targets the arms, back, shoulder and wrist, providing a varied upper-body workout.
Twister - Twisters are the most portable and easy-to-use option. Constructed using a robust carbon spring, you operate it by bending from either side either towards or away from your body. The resistance is adjustable depending on where you hold it, and it fits easily in your bag to give you a workout opportunity wherever you are.
Dip Station - Dip stations are similar to what you have seen at the gym where users hold each rail and bob up and down. This machine is beneficial for your arms and grip strength and is based on bodyweight training. It is also beneficial for other muscles groups, too.
Sources:
Arm Blasters: Are They Worth the Cash? - Garage Gyms