Best Arm Machines In 2022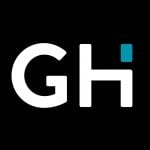 This product guide was written by GearHungry Staff
Last Updated
February 6, 2020
GearHungry Staff
GearHungry Staff posts are a compilation of work by various members of our editorial team. We update old articles regularly to provide you the most current information. You can learn more about our staff
here
.
GearHungry may earn a small commission from affiliate links in this article.
Learn more
Everyone might believe that skipping leg day is the biggest faux pas athletes, bodybuilders, or anyone trying to get into shape can make, they fail to think about every part of the arm. It's fine having bulging biceps, but if you neglect the other arm muscles, you will look less like a Greek God and more like a cartoon character. Luckily, this is where the best arm machines have got your back, or should we say forearms?
These arm machines are a fantastic way to develop a balanced and effective workout schedule, even when you can't find the time or the motivation to hit the gym. Boasting a wide range of features and convenience, with the portability and rough-and-ready design you need for your workouts, you'll never feel you've neglected your arms for one too many days ever again.
We've got blasters, twisters, pulleys, and dip stations, and all of them can help provide the perfect, chiseled look you've been craving, or just help improve your strength.
The Best Arm Machines
Fuel Pureformance Deluxe Dip Station
We do love a clever name here at Gear Hungry, and Fuel Pureformance Deluxe Dip Station offers one of the most amusing we've seen for a while. But clever names do not a good arm workout machine make, or at least that's what we expected.
We were wrong, however, and this dip stand is robust, constructed using 14 gauge steel and also provides angled and padded grips to make it easy to use. It's also comfortable, but the frame design means that it's not the most portable option around. However, this could benefit you. With it, thanks to its stability and open pass design, you can target multiple muscle groups from the comfort of your own home, which means you can ditch the gym membership and never need to wipe down a sweaty machine ever again. Hurrah!
Key Features:
14 gauge steel construction
Angled, padded grips
Comfortable
Versatile design
Durable powder coat finish
Specification:
Brand

Fuel Pureformance

Model

FM-FLDIP2

Weight

17 Pounds
Stable
Open pass design
Can target multiple muscle groups
Not as portable as other options
Core Prodigy Python Arm Machine
If you're a beginner looking for a way to ease into an arm workout or someone on a budget but still hoping to exercise, the Core Prodigy Python Power Twister is the perfect choice for you. Not only does is possess arguably the coolest name we've picked out today, but it's also super convenient, as you can use it anywhere you like, whenever the desire strikes you.
The carbon steel rings ensure extreme durability and longevity, while the design means you can adjust the resistance levels yourself by simply moving your hands. It strengthens the chest, shoulders, arms, back, and your grip, meaning that despite its simple design, it's one of the most versatile options available. If you're confused about the tassels, they're to make it easy to hang or loop around something to explore different workout techniques, although some may not consider these too necessary, and they could even get in the way. You may also like some of the best grip strengtheners from our list, so check them out.
Key Features:
Adjustable resistance levels
Carbon steel springs
Strengthens chest, shoulders, arms, back, and grip
Durable
Easy to use
Specification:
Brand

Core Prodigy

Weight

3.59 Pounds
Convenient
Variety of exercise options
Good elasticity
Tassels may not be necessary for all users
Sportneer Wrist Strengthener Forearm Exerciser
With a variety of versatile applications, the Sportneer Wrist Strengthener Forearm Exerciser is a low-cost but effective method of working your arms out, even if you can't work your problems out right now.
It strengthens muscles, as you'd expect, and the adjustable design makes it ideal for everybody to use, and you can work your way up as you start seeing results. It's constructed using quality materials, and it's also comfortable to use. However, with a glaring lack of instructions, you're on your own when it comes to figuring out how to use it. It's easily portable, though, so maybe some friendly stranger can give you some advice on what to do, and with 8kg of minimum tension, it puts you a superb position to improve your strength from the first try. It also makes an amazing fitness gift for anybody who wants to build their arms.
Key Features:
Strengthens muscles
Adjustable design
Quality materials
Comfortable
Lightweight
Specification:
Brand

Sportneer

Model

Oh-wriststrengthener

Weight

3.84 Ounces
Portable
Versatile applications
8kg minimum tension
Marcy Wrist and Forearm Developer
The Marcy Wrist and Forearm Developer looks like something you may have seen back in your Yu-Gi-Oh watching or Halo 3 playing days, but even though you may have grown out of those by now, using this will still feel oddly familiar.
It doesn't just target the forearms and wrist, but also the fingers, too, which makes it an excellent option for boulderers, and the adjustable grip also means that just about anyone can use it. The resistance level is decent, but perhaps not as high as we'd like, although at such a great price, you can't expect too much. It's portable and comfortable, so you can whip it out whenever and wherever you like when you're experiencing a little downtime, and with the two-year warranty, you can feel confident that it won't fall apart after using it just once or twice. Be sure to also check out our selection of the best squat racks for more excellent equipment like this.
Key Features:
Targets forearms, wrist, and fingers
Adjustable grip
Portable
Variable resistance system
2-year warranty
Specification:
Brand

Marcy

Model

WEDGE

Weight

1.5 Pounds
Comfortable fit
Suitable for all levels
Easy to do whenever
Resistance levels are not as high as we'd like
Lifeline Multi-Use Shoulder Pulley
We're going to avoid any lifesaving jokes for this one because frankly, we know you know we are better than that, so let's just focus on what the Lifeline Multi-Use Shoulder Pulley can do for you. First, it increases flexibility and range of motion, and the simple operation is excellent for rehabbing injuries by helping you stretch while also improving circulation.
It's safe to use, and the metal door hook keeps it secure in place during your workout. The nylon rope is a little too stiff at first, but this is a minor thing, and with enough use, it will loosen up in no time. The foam cushion assistive grip makes the whole experience actually enjoyable, but it will still force you to work hard to build your muscle, and for households where everyone wants a turn, the rope is adjustable to save any injuries, so there'll be no need for First Aid. Wait… For more great fitness gear to help you build your muscles, check out our selection of the best free standing pull up bars.
Key Features:
Increases flexibility and range of motion
Suitable for rehabbing injuries
Stretches and improves circulation
Comfortable foam cushion assistive grip
Adjustable rope length
Specification:
Brand

Lifeline

Model

LLMUSP-4

Weight

2.76 Pounds
Safe to use
Metal door hook included
Secure construction
Nylon rope is a little stiff at first
DMoose Fitness Wrist Exerciser
The DMoose Fitness Wrist Exerciser may look like your everyday foam roller you see lazily discarded at every gym across the country but it offers so much more than that. It helps to improve grip strength and build muscle and also offers a comfortable grip for those longer sessions.
With it, you can explore customizable workout options for any sport or activity, and you can add some weight, but not too much, to increase the resistance. It's compact enough to make it supremely portable and therefore convenient, and the roller is durable, as is the supposedly snap-resistant rope, but like we said, maybe go a little easy on it at first.
Key Features:
Improves grip strength
Builds muscles
Customizable workout options
Comfortable, cushioned grip
Portable and versatile
Specification:
Brand

DMoose Fitness

Weight

3 Pounds
Suitable for all athletes
Snap-resistant rope
Easy-to-implement metal base plate
May not handle too much weight
Yes4All Wrist and Forearm Blaster
The Yes4All Wrist and Forearm Blaster offers a lot to love about it including a premium PVC handle and an adjustable nylon strap that ensures both reliability and excellent performance regardless of your skill level. To top this off, the heavy gauge steel construction adds a further level or durability to make it something you can use for years. However, the coating gets a little slippery after long use.
It's suitable for all standard (not Olympic) weights, but you'll need to supply those yourself for your hand and forearm workouts. It comes with a 1 year warranty and a 60 day return policy, and it's another example of a compact and convenient arm machine that might surprise even the most experienced and dedicated bodybuilder around. You will find more quality workout machines by checking out our guide to the best rowing machines.
Key Features:
Adjustable nylon strap
Premium PVC handle
Suitable for hand and forearm workouts
Heavy gauge steel construction
Fits with all standard weights
Specification:
Brand

Yes4All

Model

SJCT

Weight

1.75 Pounds
1 year warranty / 60 day return
Suitable for many types of athlete
Portable application
Coating gets a little slippery
GoFit Wrist and Forearm Blaster
The final choice in our selection of the best arm machines is the (slightly demanding) GoFit Wrist and Forearm Blaster. It's simple to use but also effective and is compatible with standard plates to provide broad potential that gives you the chance to decide how you want your workout to be.
The foam grip handles ensure comfort, although they may need replacing after a while, especially if you use it a lot. You won't need to worry about the solid steel construction, though, as that is durable enough to handle whatever you throw at it. As part of the RED program, you can contribute to charity, with 15% of the purchase going to fight AIDs programs, so if you were on the fence about which option is the right one to pick, this could sway you, not that we're pressuring you or anything. For more great equipment for the upper body, check out our guide to the best Olympic weight benches.
Key Features:
Simple to use
Effective
Compatible with standard plates
Foam grip handles
Convenient exercise options
Specification:
Brand

GoFit

Model

GF-WFB

Weight

1 Pounds
Part of the RED program
Builds wrist and forearm strength
Solid steel construction
Grips may need to be replaced after a while
Ontel Wonder Arms Total Workout System
It's hard to find ways to tone your arm muscles, especially if you're not into lifting weights. Sure, we could all get a set of dumbbells but that kind of exercise isn't for everyone. The Ontel Wonder Arms Total Workout System provides an alternative way of getting the perfect-shaped arms. If you haven't seen these advertised on TV, you clearly haven't been watching the shopping channels enough. This innovative exercise machine can be used to tone and sculpt your biceps and triceps, as well as your shoulders, back, and chest. It comes with three different resistance bands (15lbs, 25lbs, & 35lbs), so you can work your way up to the highest level. We'd recommend starting with around 20 reps with the 15lb resistance band and see how it feels. It's designed mainly for women but it's also suitable for men that aren't into lifting weights. 
Key Features:
Made from plastic 
Comes with three resistance bands (15, 25, 35lbs)
Exercise your biceps, triceps, shoulder, back, and chest
As seen on TV
Workout and nutrition guide included 
Great low-intensity workout
Trusted by many customers 
Versatile
Arm Machines Buying Guide
Features To Look For In Arm Machines
Now that you've got an idea of our picks for the best arm machine you can find today, check out these essential features you must look for before deciding which arm machine is the right one for you based on your needs.
Construction - When working with heavyweight, you want to ensure the materials are suitable to withstand how much you pile on. These arm machines are durable, and bring together a combination of carbon, steel, plastic, nylon and foam to provide a secure and supported workout. The more reliable the construction, the more confident you will be, and the more effective will turn out.
Portability - Part of the beauty of arm machines is that you can use them pretty much anywhere and at any time. Most of the machines we selected provide excellent portability and the opportunity to use them at home, at the office, on the bus, or even at the gym itself. You can slide them in your bag when you leave and whip them out whenever you feel like getting a quick workout in while waiting for a meeting to start.
Maximum Weight - For some arm machines, you can fit or attach standard or Olympic weights to add an extra dimension to your workout. However, you don't want to apply too much weight, otherwise it could break. If you invest in a machine that accepts weights, check before using it what the maximum weight capacity is.
Comfort - Comfort is an often overlooked factor when it comes to exercise as many people believe that they will be uncomfortable anyway, so why worry. However, discomfort during your workout can have disastrous effects on the success of your workout and could result in you injuring yourself. Consider options with foam grips or padding to ensure you can complete your workout without feeling too sore or bruised the next day.
Muscle Targeting - While all arm machines will target the arms (duh) you can also find options that are more versatile and provide a workout option for other muscle groups. This is useful if you want to complete a more rounded workout as well as have options if your arms cannot hack another set, but you're still not satisfied. Increased options provide better variety and arguably better value, so keep this in mind when choosing your arm machine.
Purpose - Anyone who competes in a sport or activity that puts a lot of focus on arms, such as swimming, wrestling, or weightlifting can gain a lot of benefits from using an arm machine. However, not everyone who purchases one will be an athlete. If you want to simply build muscle, then they are still as effective, while some options can be useful for de-stressing through repetitive movement like a stress ball.
Ease of Use - Nobody wants to use a product that is too complicated to assemble or use, so think about this when choosing your arm machine. The easier it is to use, the more likely you will be to use it, and if it's simple to set up, especially if it a set-and-forget model, you will find yourself using the machine more frequently than you expected.
Adjustability - Because everybody is different, adjustability is a massive thing to think about. An adjustable arm machine provides versatility so that everyone can use it, which is great if you are shorter or taller than average, or want to purchase one that the whole household can use. An adjustable machine also means you can experiment with different positions and techniques to workout different muscle groups.
Resistance - If you're planning on building strength, there will come a time where you need to increase the resistance to continue building muscle instead of allowing your progress to stagnate. With an adjustable resistance, you can get years of use out of your arm machine and even if you're not planning on building muscle, it still guarantees a suitable baseline.
Warranty - An excellent warranty is crucial for ensuring you are purchasing high-quality products. Warranties be anything between 60 days to 2 years, and some more expensive options offer even longer warranties. If you want peace of mind when purchasing your arm machine, a good warranty is vital.
Types Of Arm Machines
Depending on your needs, workout environment, or situation, you may need to consider the type of arm machine as well as which features are most important to you. Here, we can give you an idea of what distinguishes the different types from one another.
Blaster - Arm blasters are a curved product worn around the chest to help improve your posture and perfect form during your arm workout. They keep your arms in a fixed position so you get all the benefits you need to give you the results you want.
Pulley - Pulley arm machines work by attaching the end to a high position, such as over a door or around a high bar, and pulling down. The grips are comfortable and the cables are sturdy. It targets the arms, back, shoulder and wrist, providing a varied upper-body workout.
Twister - Twisters are the most portable and easy-to-use option. Constructed using a robust carbon spring, you operate it by bending from either side either towards or away from your body. The resistance is adjustable depending on where you hold it, and it fits easily in your bag to give you a workout opportunity wherever you are.
Dip Station - Dip stations are similar to what you have seen at the gym where users hold each rail and bob up and down. This machine is beneficial for your arms and grip strength and is based on bodyweight training. It is also beneficial for other muscles groups, too.
Sources:
Arm Blasters: Are They Worth the Cash? - Garage Gyms
Sign Up Now
GET THE VERY BEST OF GEARHUNGRY STRAIGHT TO YOUR INBOX