Best Rock Climbing Shoes in 2022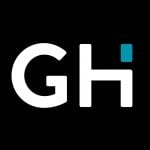 This product guide was written by GearHungry Staff
Last Updated
September 28, 2018
GearHungry Staff
GearHungry Staff posts are a compilation of work by various members of our editorial team. We update old articles regularly to provide you the most current information. You can learn more about our staff
here
.
GearHungry may earn a small commission from affiliate links in this article.
Learn more
Investing in a decent pair of climbing shoes will not only enhance your performance as you maneuver your way to new heights, but they will also make climbing comfortable and safe. The best rock climbing shoes are ones that offer the correct support for the sport's requirements and they also provide comfort and decent ventilation. Essentially, this genre of footwear should feel like an extension of one's foot.
Shopping for the correct pair can be a tad difficult, however, since there's a multitude of brands and designs to choose from.  Not to worry though, we've done the legwork for you (no pun intended) and have compiled enough research to narrow down a list of the most popular and best rock climbing shoes currently available for purchase.
The Best Rock Climbing Shoe
La Sportiva Men's Miura Climbing Shoes




This shoe comes with a history. Over the last decade it has only gained in popularity and its reputation for being both versatile and reliable is what makes this one of the best climbing shoes that have yet to disappoint. Designed for peak performance and with a highly asymmetrical shape, the Miura rock and mountain climbing shoes are completed with a flatter last, making this footwear an excellent choice for technical climbing on terrains that range from slabs to overhanging steeps. These soft and sleek shoes are finished off with a lace up design and Dentex-lined leather construction, giving them a precise and comfy fit. Make sure you also check our list of hiking shoes, for more great outdoor footwear.
Key Features:
Made from 100% leather
A 4mm Vibram XS Edge rubber sole offers excellent grip
Moisture-wicking Dentex lining helps to keep feet dry
Designed with industry-leading materials to prevent wear and tear
Specification:
Brand

La Sportiva

Model

971

Weight

8 ounces
Both durable and consistent
Excellent edging power
The tight fit might be uncomfortable for some
SCARPA Men's Instinct VS Climbing Shoes




A perfectly asymmetric and powerful shoe, Scarpa's Instinct VS makes the cut and is regarded as one of the best men's climbing shoes. Not only does this gear excel in getting you up steep terrains comfortably, but the stiff sole and tight fit are perfect for toeing into small edges and gripping hard rock. The ultimate feature of this shoe, however, is its snug and secure heel which makes it ideal for aggressive heel-hooking while enduring the most challenging of climbs. Make sure you combine them with one of the best climbing helmets from our list.
Key Features:
Vibram xs grip 2 makes heel-hooking easy
Floating power strap secures a perfect fit
Bi-tension active randing allows for ultimate toe power
Specification:
Brand

SCARPA

Model

INSTINCT VS Climbing Shoe-U

Weight

2 pounds
Excellent high-performance heel
Perfectly precise toe-design
Ideal for steep boulders
A little on the expensive side
Talon-like performance
Black Diamond Momentum Climbing Shoes




The Black Diamond Momentum rock shoes are practical in design yet highly functional in performance. Set to a more modest price, this pair of climbing gear covers all the essentials that make them comfortable, safe, and reliable for all types of climbing sports. Made to incorporate engineered Knit Technology, the synthetic fabric provides exceptional breathability and a soft fit. Built for all-day comfort on moderate terrains, the Momentum's are an entry-level shoe that will help you "find your feet" as you learn to navigate your way along climbing routes. This also makes a perfect gift for rock climbers in your life. 
Key Features:
Adjustable Velcro straps for a snugger fit
A soft flex midsole has been added for sensitivity
A classic, flat-last design
Specification:
Brand

Black Diamond

Model

BD570101ASH00601

Weight

5 pounds
Extremely breathable
Presents a perfect balance between comfort and performance
Very narrow shoes that might not fit wide-footed climbers
Butora Acro Climbing Shoes




Down-turned for peak performance, Butora Acros are specially designed climbing shoes for wide feet. From limestone pockets and daring edges, this footgear has been precision-made for the expert climber. NEO Fuse sticky rubber lines the soles and soft synthetic and natural leather covers the foot to ensure a comfortable and moisture-free environment. A good-sized thin and sticky rubber toe patch allows for a convenient grip while toe hooking and a high-tension heel helps to bring power to where you need it. Be sure to also check out our list of water shoes for hiking for more great items like this.
Key Features:
A signature triple fork hook and loop strap provide security and comfort
A custom blend ABS injected mid-sole perfects the downturn
The high-tensioned heel greatly empowers the front toe
Specification:
Brand

Butora

Model

ACRO-OR-11.5

Weight

2 pounds
An excellent climbing shoe for wider feet
Both sturdy and durable
Very good value for money
The divide between synthetic and natural materials may complicate cleaning
La Sportiva Skwama Rock Climbing Shoes




Designed for expert climbing and for more elite routes, the Skwamas are an affordable option if you are looking for a high-end shoe. Together with P3 patented technology and split-sole construction to compliment the Vibram XS-Grip2 sole, these rock climbing shoes can grab onto the tiniest of edges as they maneuver around cliffs, boulders and granite crystals. Beautifully designed with a Vibram sole and a suede leather upper, the light materials are made for comfort as well as to enhance the shoe's overall performance. This is a great multi-purpose shoe and can be used for both indoor and outdoor climbing. Our handy guide to the Gore-Tex running shoes features more great products like this.
Key Features:
Patented S-Heel construction provides optimal heel hooking
Protective, ultra-sticky rubber toe patches protect against abrasion
A P3 platform maintains stiffness in the toe section of the shoe
Specification:
Brand

La Sportiva

Model

10S

Weight

1.48 pounds
Impressive smearing ability
Perform well indoors and well as outdoors
Good support and sensitivity of the outsole
Finding the correct sizing can be a bit of trouble
The single Velcro strap is not easily adjustable
Evolv Nighthawk Rock Climbing Shoes




Evolv is renowned for its spectacular range of mountain climbing shoes and while the Nighthawk is the brand's cheapest model to date, this pair of mountaineering foot gear is certainly proof that good quality doesn't always have to be expensive. The Evolv Nighthawk men's climbing shoes are designed for both beginners and advanced climbers and are also compatible in both gym and outdoor environments. With MX-P 1.4mm midsoles that offer a brilliantly rigid platform for climbing, the complete shoe molds perfectly to your foot for comfort and to attain that perfect grip. You may also like to check our selection of Gore-Tex boots, for more outdoor shoe options. 
Key Features:
Conveniently lined with an anti-microbial mesh that helps to eliminate odour
A lace closure system guarantees a secure fit
4.2mm Trax SAS rubber outsoles for durability
Specification:
Brand

Evolv

Model

EVL0334-55

Weight

1.99 pounds
An extremely comfortable shoe with laces that add to the fit
The rubber soles are very sticky and grip extremely well
Not considered the most durable climbing shoes
Climb X Rave Strap Rock Climbing Shoes




This is a great beginner and intermediate shoe and although it comes with a lower price tag, it's still quite a durable and effective climbing shoe. This is why we feel that the Climb X Rave is probably the best value for money in that it manages to include all the basics while remaining comfortable and reliable. With double stitch construction and a soft padded collar and heel, these mountain climbing shoes not only offer a tight and snug fit they also boast an anti-microbial hemp footbed which helps to reduce foot odour. Love this product? Check out our review of the water shoes for men for our top picks.
Key Features:
Features a polypropylene midsole and one-piece binding
Come pre-downsized for competitive climbing
A padded collar and heel add to the comfort
Great value for money
Organic footbed is an impressive addition
Made from soft and lightweight materials
Not as comfortable as more expensive brands
Five Ten VXi Rock Climbing Shoes




Depicting themselves as the "Brand of the Brave", Five Ten has definitely put their all into the design of their VXi climbing and bouldering shoes. And yes, the shoes meet the standards of the bravest expert climbers and are reliable enough to help you reach the most daring of heights. A fish hook midsole delivers the finest edging power and a downturned toe helps to grip onto the smallest of crevices, making this an excellent overall climbing shoe for both indoor and outdoor adventures. Our Nike sneakers guide offers more great footwear options so check it out.
Key Features:
Made from synthetic materials
Features a convenient Velcro closure system
Mi6 rubber gives the shoe a glove-like fit
Specification:
Brand

Five Ten

Model

Team VXi-M

Weight

2 pounds
Toe hooks have good flexibility
Lightweight with a tight fit
Known to be extremely durable
Prone to encourage foul foot odour
Not an ideal fit for wider feet
Evolv Shaman Rock Climbing Shoes




Evolv does it again, this time with their Shaman climbing shoe. Considerably more expensive than the Nighthawks which are born from the same brand, the Shamans have been designed for the more serious mountaineers and rock climbers. They have been strategically engineered for comfort and the utmost performance. Key features like the 4.2mm TRAX XT-5 high-friction rubber soles help the shoes stick to rocks like glue and the full-length MX-P 1.5mm midsoles have a perfect level of stiffness which is ideal for edging power and flexible enough for smearing at the same time. If you need a durable shoe for outdoors, then check out our walking shoes list as well.
Key Features:
Hook-and-loop straps draw the arches of the shoes upwards for a tight fit
Synthetic sued helps to keep the shoes dry
An inset front strap enhances medial side toe scumming
Specification:
Brand

Evolv

Model

EVL0244-BLOR-8

Weight

2 pounds
Includes a pleasant Velcro closing system
The heel cup fits to perfection
The soft rubber can make edging a little risky
La Sportiva TarantuLace Rock Climbing Shoes




Boasting a rugged rubber heel and 5mm FriXion® RS rubber soles, the La Sportiva TarantuLace is a versatile shoe that is suitable for a wide range of climbing sports.  The upper structure of the shoe is made with a mixture of leather and synthetic fabric which feels soft to the touch and adds to the shoes comfortable and lightweight fit. Whether you simply feel like tackling the wall at your local gym or heading outdoors for an expert-level pitch, this pair of men's wall climbing shoes will keep you moving further and further "up the ladder"! For more comfortable options, check out our New Balance shoes review.
Key Features:
A quick-pull lacing system is designed for a perfectly snug fit
A lined tongue controls moisture
Made from excellent quality materials which resist wear and tear
Specification:
Brand

La Sportiva

Model

10F

Weight

2.7 pounds
Very suitable for crack climbing
Easy to put on and to take off again
Rubber soles are impressively durable
The shoe sizes are not as accurate as the labels depict
La Sportiva Genius Rock Climbing Shoes




With the La Sportiva Genius climbing footwear, you get what you pay for. As one of the more expensive mountain climbing shoes on the market, the price tag only meets the high-quality standards and ultimate performance that the brand delivers. One of the advanced features that make this shoe a premium choice and sets it above the rest is the No-Edge Technology which allows the foot to come into closer contact with various surfaces. With this unique design, the Genius climbing shoe allows for a greater push on even the smallest of holds. We have reviewed more sports shoes in our Under Armour shoes guide so check them out.
Key Features:
Made with advanced materials
A great multi-purpose shoe for indoor and outdoor climbing
Features a fast and convenient lacing system
Specification:
Brand

La Sportiva

Model

Genius

Weight

8 ounces
Ideal for sport climbing or bouldering
A comfortable fit even during the first wear
Shoes are super sensitive but still offer good support
A bit too roomy for narrow feet
Climb X Redpoint Rock Climbing Shoes




With these all-round performance climbing shoes, you won't have to turn to any other footwear for your climbing endeavors. Whether you are about to pursue your local gym wall or the hardy outdoors, these Climb X Redpoints will have you well-covered. Perfectly engineered with a sticky 3D molded heel cup and a contoured arch, these kicks are more than just your average climbing shoes. The finishing touch – an organic hemp footbed keeps the shoes fresh, soft and free from bad odors. Find more great products like this by checking out our guide to Reebok shoes.
Key Features:
A padded ankle cuff compliments the full-comfort fit
Designed with a vacuum-tight fit
A contoured arch gives the ultimate support and enhances performance
Specification:
Brand

Climb X Gear

Model

Redpoint

Weight

2 pounds
Perfect for both beginner and advanced climbers
Well-ventilated for a "fresh foot feeling"
Takes longer to break in when compared to other climbing shoes
Rock Climbing Shoes Buying Guide and FAQ
How We Chose Our Selection of Rock Climbing Shoes
When it comes to kitting yourself out with rock climbing gear, the perfect pair of shoes should be at the top of your list. Comfortable footwear that helps to enhance your performance as you grip and push your way up cliffs and mountainsides is what will keep you safe and secure as you excel at the sport. This is why we have compiled a list to help you select a pair of rock climbing "kicks" that boast the following features; quality, brand, good reviews and reasonable pricing.
Quality – A quality pair of climbing shoes will remain durable while still complying with regular use. Add this to a comfortable fit, a secure grip and materials that allow an ideal amount of ventilation – then you have a quality shoe that will help you to reach your peak performance.
Brand – We cannot deny that a brand holds a reputation which, for the most part, will dictate the performance of the product. In the case of choosing the best climbing shoes, we made sure that we selected from brands that not only have a good reputation for designing climbing gear that's a cut above the rest, but we also ensured that they adhere to a thorough after-sale experience by living up to their promises.
Reviews – When we compile our lists of the best products on the market, we always make sure we get a second opinion, and then a third and fourth! What the consumers have to say about a certain brand and model truly matters and with this input, we can separate the good from the bad.
Price – As a beginner rock climber, you might want to start off with a less expensive pair of climbing footwear. This is why we made sure to include a range of the best beginner to advanced mountain and bouldering shoes that vary in their pricing but still offer excellent value for money.

Features To Look For In Rock Climbing Shoes
Shape – climbing shoes come in three different standard shapes; flat, moderate, and aggressive. Each of these shapes come with unique attributes and depending on the performance you require from your shoes, you will need to choose the preferred shape accordingly.
Flat shaped climbing shoes: Ideal for beginners, flat-shaped shoes give the most comfort. They tend to be quite stiff with thick rubber soles, which gives good muscle support.
Moderate shaped climbing shoes: These shoes perform well on more advanced routes because of their generally thinner and stickier rubber soles. They have a slight downturn which makes the shoe just a little more uncomfortable than the flatter shaped climbing shoes.
Aggressive shaped climbing shoes: Aggressive climbing shoes are more focused on performance than comfort. They tend to have a sharp downturn and are also asymmetrical in shape. This asymmetry tends to squash one's toes together - which make edging a dream, but also tends to strain the foot.
Weight – Weight is possibly the least significant factor when choosing a pair of climbing shoes. If you want to lighten your climbing gear in general, however, then you might want to settle on a lighter pair of climbing slippers over chunkier shoes with big rubber soles.
Flexibility – Like shape, the required flexibility will be determined by the climbing you have in mind. Flexible shoes with a lot to give are preferable for easier climbs or for indoor training. Stiffer climbing shoes are ideal for trickier obstacles and allow for a better hold on crags and rock faces.

Support – The support you are looking for will depend on the climbing challenge you have in mind. While thinner and stickier rubber soles might be better for gripping and pushing at the rock, they are also more likely to leave your feet feeling raw, sore and sensitive. Thicker soles with arched support, on the other hand, will give your foot the comfort it needs but might be a bit clunkier when it comes to navigating small edges or steeper inclines.
Closure – Most climbing shoes come with either a Velcro, Laced or slipper-type closing system. Each of these systems offers support by securing the climbing shoe to your foot for a snug and tight fit. The benefits of Velcro or slipper shoes are that they are quick and easy to put on as well as to take off again – they're less of a fuss. Lace-up shoes, on the other hand, allow you to further customize the fit of each shoe which can, in turn, enhance your climbing performance.
Protection – When looking for a decent pair of climbing shoes, you should try to find a good balance between a design that will offer your foot comfort and protection from external elements while not negatively affecting the shoe's overall performance.
Comfort – A comfortable design will not only better your performance but it will keep your feet in good condition in even the most extreme climbing endeavors. Look for a shoe that gives ideal support to your foot structure and size. Soft materials that breathe easily also tend to keep your feet fresh, dry and well-looked after.
Surface & Terrain – While some climbing shoes have been built for general climbing and will suffice on all sorts of surfaces and terrains, other shoes are designed with more of a niche purpose. Thicker rubbers soles are more ideal for bumpier terrains while thin and sticky soles will give you the grip you need on flatter surfaces. Before purchasing your climbing kicks, decide on which terrains appeal to you and make your decision accordingly.

Types of Rock Climbing Shoes for the Various Terrains
Aggressive Climbing Shoes
Aggressive climbing shoes have the most downturned design of all the climbing shoe varieties. They also usually come with extra heel tension which gives the climber an extremely powerful grip and push ability. Aggressive climbing shoes are popular for their asymmetrical shape which forces the shoe to curve towards the big toe, this allows for a more precise placement on even the tiniest of holds.
Because the soles of Aggressive shoes tend to be extremely thin and very sticky, these shoes do not do well on multi-pitch routes or on long climbs. Instead, they are at their peak performance when used for single pitch sports climbs.
Moderate Climbing Shoes
Moderate climbing shoes are a step between neutral and aggressive shoes. While they are not as flat as the more neutral types, they only have a slight downturn which makes them ideal for technical climbing. Moderate climbing shoes have been built to easily handle crack climbs, slab routes, and sports climbs that have slight overhangs.
While the thinner soles of this shoe category provide a better grip and offer increased sensitivity so that you have more of a real feel of the terrain beneath you, they are more prone to wear and tear and are thus not suitable for lengthy excursions.
Neutral Climbing Shoes
These climbing shoes have been engineered for all-day comfort. Unlike the Aggressive and Moderate designs, Neutral Climbing shoes encourage one's toes to sit flat inside of the shoe, instead of forcing them into a point. These rock climbing shoes are ideal for beginner climbers but are enjoyed just as much by more experienced climbers who often participate in long multi-pitch climbs.
How to Correctly Fit Your Climbing Shoe
To have a good climbing experience, it is paramount that your rock climbing shoes fit correctly. So, how do you choose the best shoe for your next expedition? Firstly, you need to find a shoe that matches your foot size in both length and width. Some shoes are made for narrow feet while others can accommodate a wider foot structure. When choosing a climbing shoe, you usually settle on a size smaller than your actual shoe size so that you have more of a snug and secure fit.
Not only do your climbing shoes and slippers have to fit your feet, however, but they also need to fit in with the turf and terrain you are about to climb. The more enduring the climb, the tighter the shoes need to be. If it's wall climbing or an amateur route that you are about to embark upon, then a loose and airy fit will do the trick.
Last but not least, every brand has its own individual sizing chart. These charts can often differ from general street shoe sizes, which are not always accurate in themselves. To curb this issue, you will need to try on a pair of shoes from your favorite brand/s and then match your foot size according to their own unique size charts.

Rock Climbing Shoes FAQs
Q: What Are Rock Climbing Shoes?
A: Rock climbing shoes are a unique type of footwear that are specifically designed for rock climbers, wall climbers and mountaineers. They are made to sit tight on your feet, have very little padding and feature sticky rubber soles that help you to grip the terrain for a better climbing performance. Because they are not fit for general walking, rock climbing shoes are usually put on just before a sportsman embarks upon a climb.
Q: What Type Of Rock Climbing Shoes Should I Buy?
A: Before you start browsing rock climbing shoes, you need to identify your climbing needs. Are you a beginner or a professional? Do you intend to climb at your local gym or are you more interested in bouldering, cliffs and crevices? The type of climbing you have in mind will determine what type of shoes you need. Generally, the more advanced the climb, the more aggressive the fit needs to be and the longer the route, the more comfort should be taken into consideration.
Q: Do You Wear Rock Climbing Shoes With Socks?
A: Wearing socks with your climbing shoes are not recommended. Not only will they have a negative impact on the shoes' overall performance, but your feet will also run the risk of slipping around in your climbing shoes. To add, socks tend to build moisture and this will not only leave your feet feeling soggy but it could also lead to foul foot odor.

Q: How Do You Keep Climbing Shoes Clean?
A: Cleaning methods will depend on the type of fabric the shoes are made from and for the most part, your shoes will come with the recommended cleaning instructions. A general rule of thumb, however, is to avoid washing machines and tumble dryers. Instead, handwash your shoes with lukewarm water and dry them with a heated fan.
When it comes to keeping your climbing gear clean, prevention is better than the cure. Avoid putting your shoes on when your feet are dirty and if they are exposed to moisture, allow them to dry out as soon as possible.
Q: What Kind Of Climbing Shoes Do The Pros Wear?
A: The pros wear climbing shoes that work best for them. While you do get your more distinct and popular brands, pros and beginners alike should choose a shoe that's a perfect fit for the shape and size of their feet while taking their preferred terrains and challenges into consideration. Generally, however, the pros tend to wear a more aggressive climbing shoe because of their more advanced climbing expeditions.
Sources
What is a climbing shoe? - Wikipedia
Sign Up Now
GET THE VERY BEST OF GEARHUNGRY STRAIGHT TO YOUR INBOX