Reach Your Climbing Goals With The Best Rock Climbing Shoes In 2022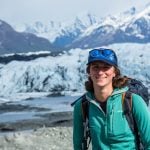 This product guide was written by Ilana Newman
Last Updated
May 31, 2022
Ilana Newman
Ilana is a writer, photographer, and life long learner. Born and raised in the Pacific Northwest, she spends her free time climbing, running, and skiing in the mountains. She is passionate about intersectional social justice work in the outdoors and creating access for all.
GearHungry may earn a small commission from affiliate links in this article.
Learn more
Climbers often like to blame their climbing ability (or lack thereof) on their shoes. But does it really matter what you wear on your feet? To some degree, definitely. Of course, your technique is arguably more important than what climbing shoes you are wearing, but having the perfect shoes for the type of climbing you do does matter.
Many avid climbers have an arsenal of climbing shoes — one for every type of climbing. Wearing your comfy trad climbing shoes isn't going to work well if you're on a steep sport climbing or bouldering route. You won't be able to use your toes (or heel hooks) as well as if you were wearing a shoe designed for steep terrain.
But if you're just getting started with rock climbing, don't worry too much about your first climbing shoe purchase. It's more important for beginner climbers to find shoes that feel comfortable than it is to choose the most high-performance climbing shoes out there. As you progress, you'll figure out what you need in a pair of climbing shoes. Plus, every shoe fits differently, so it always helps to try on climbing shoes before you purchase. Just because one person loves them, doesn't mean they'll work for your feet.
But it really never hurts to have extra climbing shoes! If you climb a lot, you'll go through shoes quickly. We'll talk about resoling climbing shoes later in this guide, but for now, read on to learn about the best rock climbing shoes out there for different types of climbing.
The Best Rock Climbing Shoe
La Sportiva Miura Climbing Shoes
The Miura lace-ups are one of my go-to climbing shoe options for a couple of reasons. First off, they are very versatile outdoor climbing shoes. Size them down and they are downturned enough to be a great steep sport climbing or bouldering shoe. Size them up and they're comfortable enough for multi-pitch climbing.
These are my go-to shoes for thin crack climbing, sport climbing, and bouldering. The lace-up design makes these great shoes for anyone with narrow, low volume feet as you can easily adjust the fit. If you're looking for something more aimed toward bouldering, the La Sportiva Miura VS is a great option that uses velcro straps instead of the lace-up closure of the Miura lace.
They're stiff shoes compared to some sport climbing shoes, which for me is a pro since I have wonky toes that need a lot of support and can't handle soft shoes. The stiff last helps you stand on tiny edges with ease. However, if you want more sensitivity, you may want a softer shoe.
The thin, asymmetrical toe helps when toeing into a small pocket, crack, or overhanging climb. Dentex lining in the leather upper prevents stretch while the Vibram XS Grip 2 rubber is thicker at the toe to add durability. If you like the Miura but are looking for something easier to take off and designed for steep climbing, try the La Sportiva Miura VS. The La Sportiva Miura VS is even stiffer and more aggressive than the Miura. The La Sportiva Miura VS excels in steep terrain that the Miura Lace can't quite handle as well. But if you're looking for a customizable and versatile shoe, you can't go wrong with a Miura Lace for men, or for women. Read the in-depth review here.
Key Features:
Leather upper
Vibram XS Grip 2 rubber sole
Dentex lining prevents stretch
Downturned lace-up shoes
Stiff shoes
Specification:
Brand

La Sportiva

Model

971

Weight

8 Ounces
Versatile outdoor climbing shoes
Great at edging
Heel hook capable
Some find the thin toe to be uncomfortable
These iconic shoes are pretty much every trad climber's favorite. And as someone who has been known to mostly climb cracks, I agree with the hype. TC Pros are my go-to shoe for crack climbing (as long as the crack is hand-sized or larger), slab climbing, and multi-pitch climbing. I've even been known to wear them for sport climbing too, but mostly because I need new sport climbing shoes. This crack climbing shoe has taken me up peaks in the PNW, sandstone towers in the desert, and granite cracks in Yosemite.
The relatively stiff shoe and moderate curvature of the last allow you to use your toes on small edges. And the Vibram XS Edge rubber provides the perfect tackiness to stick to small smears, while not compromising durability. The leather upper conforms to your feet, making these shoes comfortable enough to wear all day long. The lace-up design allows you to dial in the fit for your foot shape and maintain comfort which makes them great multi-pitch climbing shoes. The TC Pro is one of the most popular climbing shoes for crack climbing, especially due to the high-top design which keeps your ankles from getting cut open by a crack. Read the in-depth review here.
Key Features:
Vibram XS Grip 2 rubber sole
Dentex lining prevents stretch
Downturned lace-up shoes
Stiff shoes
Specification:
Brand

La Sportiva

Model

TC Pro

Weight

8.71 Oz
Versatile outdoor climbing shoes
Great at edging
Heel hook capable
Some find the thin toe to be uncomfortable
The Free Range Pro from So iLL is an aggressive shoe with a stiff toe box but enough flexibility to handle nearly any terrain. This shoe has climbed with our tester all over the world from France and Italy to Mexico and the USA and on nearly every rock type including limestone, granite, basalt, and sandstone. Our tester loves the stiff aggressive toe box that is perfect for steep caves, precise feet, and overhung climbs. This shoe is so aggressive it may not be ideal for easy sport climbing but once the shoe is broken in, it can be used for hard sport climbs.
Between the aggressive asymmetry and angle of the shoe, you may think there's nothing flexible about the Free Range Pro. However, the split outsole allows for exceptional mid-foot flexibility for heel-toe cams and other techy foot moves making this an all-around bouldering shoe. A pair usually lasts our tester approximately 9 months to a year climbing and training 3-5 days per week with a break-in period of approximately 10 wears but our tester downsizes heavily from her other So iLL shoes for a better fit in the heel. This shoe truly shines on hard, overhung boulders but can be used for hard sport climbing, gym climbing, and a huge variety of rock and terrain.
Key Features:
Split outsole and stiff forefoot
Dark Matter rubber
Synthetic upper
Added rubber for toe hooking
Specification:
Brand

So Ill

Model

Free Range Pro
Great for steep terrain
Stiff yet flexible
Not as good on slabby or vert terrain
These were some of my favorite climbing shoes until I realized that my feet didn't do well in softer shoes. The Five Ten Moccasyms smear fantastically and many people love them for crack climbing. They are an iconic slipper-style climbing rock climbing shoe that is designed for trad climbing but also performs well in a variety of other styles. The thin toe does exceptionally well in thin cracks as you can get more of your foot inside. However, the slipper style does not do great at edging.
I've worn these shoes for years climbing cracks in the desert and as a bouldering shoe in a gym as well. They do tend to stretch over time, which makes them insanely comfy but adds to the fact that they're not good at edging. The C4 Stealth Rubber is some of the stickiest rubber, which makes these shoes great at smearing. Size down from your street shoe size (potentially multiple sizes) for performance, or buy your size for ultimate comfort — just beware of the stretch if you want a tight fit.
Key Features:
1-mm Bontex laminate board-lasted midsoles
Comfortable slipper style
Stealth C4 Rubber
Soft shoes
Specification:
Brand

Five Ten

Model

BTM71

Weight

2.45 Pounds
Great for cracks and smearing
Super comfy
Easy off and on
Not great at edging
Can stretch out too much
Black Diamond Momentum Climbing Shoes
Built for beginning climbers, the Black Diamond Momentum rock shoes are practical in design yet highly functional in performance. Available at a more modest price compared to some more high-performance climbing shoes, these are comfortable, flat shoes that allow you to focus on technique and getting better. The Black Diamond Momentum shoes are the perfect indoor climbing shoes for getting started or moving outside for the first time. Once you have a better idea of the type of climbing you will be doing, you can find something that fits your needs better.
The Black Diamond Momentum shoes use Engineered Knit Technology, a synthetic knit fabric that provides exceptional breathability and stretch. A microfiber liner adds comfort and minimizes stretch, while two velcro straps create the climbing shoe closure. Built for all-day comfort on moderate terrains, the Black Diamond Momentum is a high-quality beginner shoe that will help you trust your feet and gain confidence on the rock. Many newer climbers hesitate to take off their shoes between climbs (we all know about the classic climbing shoe stink) and the breathable upper helps reduce odor and bacterial growth. They're also great indoor climbing shoes.
Make sure to size up from your street shoe size (unlike for most climbing shoes) as the Black Diamond Momentum climbing shoes tend to run small. These shoes would also make a perfect gift for rock climbers in your life. 
Key Features:
4.3mm molded, durable rubber
Adjustable Velcro straps
A soft flex midsole has been added for sensitivity
Engineered Knit Technology
Specification:
Brand

Black Diamond

Model

BD570101ASH00601

Weight

5 Pounds
Comfortable
Great entry-level shoe
Sizes are strange, size up from your street shoes
Climb X Rave Strap Rock Climbing Shoes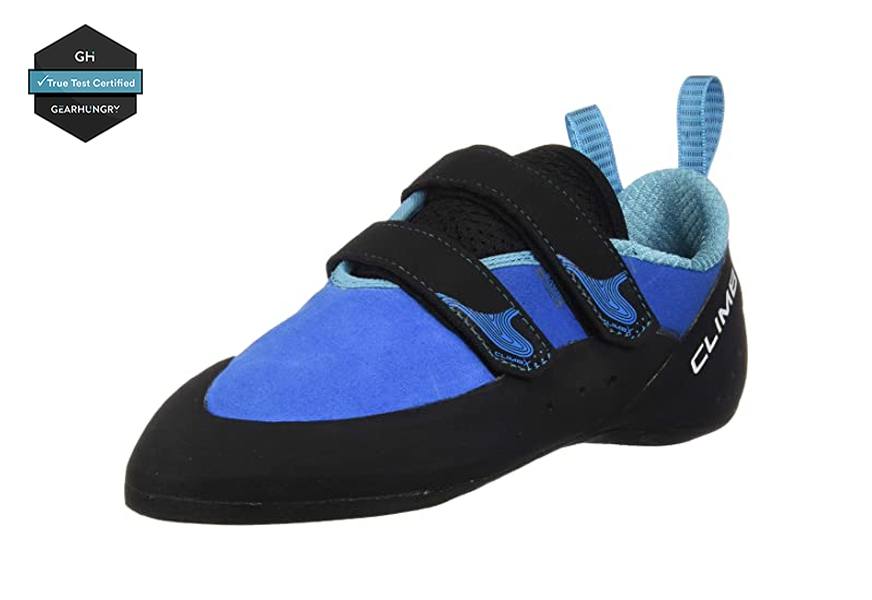 When I first started rock climbing, I bought a pair of Climb X shoes on Amazon. It was just the most accessible way for me to get started. They were affordable and they did the trick for me to learn the basics. These are still a good option for someone who doesn't want to spend $100 dollars on a new activity that they don't even know if they like yet.
This is a great beginner and intermediate shoe and although it comes with a lower price tag, it's still quite a durable and worthwhile option. With double stitch construction and a soft padded collar and heel, these climbing shoes not only offer a tight and snug fit, but they also boast an anti-microbial hemp footbed which helps to reduce foot odor. Size up for a comfortable fit.
For more must-have climbing gear, check out these reliable climbing harnesses.
Key Features:
Padded collar and heel
Polypropylene midsole
Come pre-downsized
A good budget option
Great value for money
Durable
Not as comfortable or precise as other shoes
Butora Acro Climbing Shoes
Down-turned for peak performance, Butora Acros are particularly loved by climbers with wide feet, as they have a wide option, giving you a wider toe box and heel. From limestone pockets and small edges to overhanging bouldering, these shoes are ready to send on technical terrain. The high tension rand brings the power to the middle of your foot, giving your big toe lots of control while toeing in on tiny edges.
NEO Fuse sticky rubber covers the soles, plus extends to much of the rest of the shoe. The toe is covered in rubber, making these some of the most secure toe hooks in any shoes we've tested. The heels are also covered in rubber, but our tester found that there was too much space in the heel which made heel hooking slightly awkward. However, due to all the rubber covering the shoe, they aren't as breathable as an all-leather rock climbing shoe. The Butora Acros excel as a bouldering shoe but could be used for gym climbing, and they fit easily in any gym bag.
Key Features:
High tension rand provides power in big toe
Custom blend ABS injected mid-sole
Great bouldering shoe
Wide options
Specification:
Brand

Butora

Model

ACRO-OR-11.5

Weight

2 Pounds
An excellent climbing shoe for wider feet
Durable yet sensitive
Lower price than other aggressive shoes
Awkward fit if you don't have wider feet
SCARPA Men's Instinct VS Climbing Shoes
A favorite of many competition climbers, the Scarpa Instinct VS are popular climbing shoes for many lovers of steep climbing. The stiff design of the Scarpa Instinct VS puts your big toe in the perfect spot for edging or toeing into pockets. Plus the rubber over the toe makes them great for toe hooking and the shape of the heel excells for heel hooks. The toe box is wider than some, making the Scarpa Instinct VS less ideal for small pockets and thin crack climbing. Also, due to the stiffness of the shoes, the Scarpa Instinct VS isn't the best for hard slab climbing route out of the box. After a while, they soften up and become better for smearing.
The Scarpa Instinct VS features Vibram XS Edge rubber, allowing the shoes to excel at edging on steep routes and helping the shoe's toe hooking ability. They are not as sensitive as some soft shoes, but they do gain sensitivity over time once they are broken in. The Scarpa Instinct VS also includes a stretch-resistant microsuede upper and a single power strap to keep your foot locked in. Overall, the Scarpa Instinct VS is a great option for high-performance sport climbing or steep bouldering shoes.
Key Features:
Vibram XS Edge rubber with 2mm at heel and 3.5mm at toe
Flexan dynamic midsole
Great sport climbing and bouldering shoe
Bi-tension active rand
Specification:
Brand

SCARPA

Model

INSTINCT VS Climbing Shoe-U

Weight

2 Pounds
Stickier rubber on heel for heel hooking
Toe box includes extra rubber for toe hooks
The Scarpa Instinct VS is great at edging
Might not fit those with low volume feet
Not great at crack climbing or smearing right away
Five Ten Grandstone Climbing Shoes
Five Ten released the Grandstone as an alternative to the TC Pros. And they do perform — albeit differently — similarly well to the iconic Yosemite-inspired shoes. The perks of the high-top shoe mean that you won't scrape your ankle bones on the side of a wide crack — something I'm intimately familiar with — ankle scabs are not cool. The Grandstone has a microfiber upper which reduces stretch and adds comfort. These shoes are well suited to all-day outings all around the world.
The Grandstone has more of a downturn than other trad-specific shoes typically have, and is softer than similar styles of shoes. The softness leads to more sensitivity, but they are still stiff enough to excel at edging. The downturn helps with steep terrain, allowing these shoes to fold and move with your foot compared to stiffer shoes. With the addition of Stealth C4 Rubber, these shoes are ready to stick to whatever rock you throw them at.
Don't forget to also check out our list of the best climbing helmets on the market.
Key Features:
High top design adds protection
Stealth C4 rubber soles
Microfiber uppers
Softer than other similar shoes
Specification:
Brand

Five Ten

Weight

0.9 Oz
Comfortable for all-day use
Slight downturn helps for steeper terrain
Stickiest rubber on the market
Expensive
Potentially painful while jamming due to softer design
La Sportiva Skwama Rock Climbing Shoes
Another well-loved shoe for gym climbing and steep bouldering, as well as pretty much every other type of climbing, La Sportiva Skwamas have been around for a long time. These soft climbing shoes are super sensitive and ready to toe in on small holds on steep sport routes. They're also surprisingly good for crack climbing, with the thin toe fitting well into thinner cracks. Plus, because they are a softer shoe, they smear well in crack-less corners and on slabs. Trad, sport climbers, and boulderers alike will love these shoes for indoor and outdoor climbing.
P3 technology and a split-sole construction reduce edge deformation on the Vibram XS-Grip2 sticky rubber sole. And the unlined leather upper keeps some odors at bay compared to other shoes with synthetic uppers. Plus a patch of rubber on top of your toe allows these bouldering shoes to feel secure on heel hooks. The heel is lower volume and uses S-heel construction for heel hooking maneuverability and a good fit.
Key Features:
S-heel construction provides optimal heel hooking
4mm Vibram XS-Grip2 sole
P3 patent system rand design minimizes stretch
Good all-around climbing shoe for hard routes
Specification:
Brand

La Sportiva

Model

10S

Weight

1.48 Pounds
Impressive smearing ability
Perform well indoors and well outdoors
Great sensitivity
The single Velcro strap is not easily adjustable
Evolv Nighthawk Rock Climbing Shoes
One of the best moderate climbing shoes for the money, the Evolv Nighthawk is an affordable option for those wanting to get into, or progress in climbing. Suitable for indoor or outdoor climbing, this rock climbing shoe features a lace-up design that is easily adjustable for different shaped feet. The flat shoes have a leather unlined upper with an antimicrobial split tongue and are comfortable enough to wear for hours. That makes them great for multi-pitch routes and outdoor climbing or just long indoor climbing sessions.
Good at standing on a variety of footholds including pockets, edges (but not the smallest), smears, and foot jams, these shoes will help you progress. Just remember not to step on the climbing rope! A good intermediate shoe, the Evolv Nighthawk won't help you send your hard bouldering project, but they will provide the comfort and feel of a beginner shoe, with the performance of something a bit better. Size up from your street shoe size when ordering these shoes.
Key Features:
4.2mm Trax SAS rubber sole
Variable Thickness Rand system
Unlined leather upper
Good intermediate shoe
Specification:
Brand

Evolv

Model

EVL0334-55

Weight

1.99 Pounds
Comfortable
Good for climbing progression
Good for long days of outdoor climbing
You might eventually want a more specialized shoe
Evolv Shaman Rock Climbing Shoes
Designed by Chris Sharma himself, the king of steep routes, these shoes are inevitably great bouldering shoes and shine on steep terrain. The shape of the rock climbing shoe pushes your toe into the front of the shoe, which helps your toe in on tiny footholds. It also helps these shoes remain downturned over their lifespan, instead of losing shape over time. However, due to the shape, these are not the shoes to use on vertical, or anything less than vertical terrain. They also are not great at edging, as the rubber is so soft that it can deform around small nubbins in the rock.
The Evolv Shamans use 4.2mm TRAX XT-5 rubber, which is a lot of rubber. This makes them feel less sensitive than other aggressive shoes, but also adds durability. The rubber extends over the toe giving enough control for toe hooking. These shoes are surprisingly comfortable for how aggressive they are, due to the shape of the toe that keeps your toes in place without needing to size them too tightly which can lead to pain. However, you will probably want to size up from your street shoe size for a comfy fit.
Key Features:
Downturned toe profile
4.2mm TRAX XT-5 rubber
Vegan-friendly synthetic upper
"Love bump" and "Knuckle box" technology keeps your toes in place
Specification:
Brand

Evolv

Model

EVL0244-BLOR-8

Weight

2 Pounds
More comfortable than other aggressive shoes due to design
Durable rubber
Soft rubber is not ideal for edging
Not great on vertical terrain
La Sportiva TarantuLace Rock Climbing Shoes
The La Sportiva Tarantualace are some of the most popular shoes for beginner climbers. They're comfy, affordable, and easy to adjust. The flat, larger toe box provides lots of comfort, but can also detract from the precision of these shoes. The upper of the shoe is made of leather which feels soft to the touch and adds to the shoe's comfortable and lightweight fit. However, the leather can stretch over time, so size down slightly for a shoe that will feel good for years to come.
The soles of the Tarantulaces use a 5mm FriXion RS rubber sole, which is pretty thick compared to higher-end shoes. This adds durability and stiffness, which makes these good shoes for edging. The lace-up design makes these easy to adjust, but harder to take on and off. These shoes are just as good at climbing outside as they are at gym climbing, so if you're looking for a beginner climbing shoe on a budget, look no further.
Make sure to also check out these bouldering crash pads from our list.
Key Features:
A quick-pull lacing system for a snug fit
A lined tongue controls moisture
Thin LaSpoflex midsole for max torsional rigidity
5mm FriXion RS sole
Specification:
Brand

La Sportiva

Model

10F

Weight

2.7 Pounds
Great for beginner climbers
Lower price point
Rubber soles are impressively durable
Not great for every type of climbing
Why Trust Us
I have spent a significant amount of time rock climbing. I've been climbing for about 7 years, and in time I have traveled all around the United States, visiting climbing areas. I've climbed up to 5.12 and V6. While I primarily prefer a comfy, all-around climbing shoe, I have spent enough time in the climbing industry to have a good understanding of most of the climbing shoes on the market.
I'm also an AMGA certified Single Pitch Instructor, and I've been a glacier guide, worked at a climbing gym, and am now an outdoor industry writer and photographer. I love gear and make it a point to learn about new climbing shoe technology as it is released. Our other tester has spent nearly six years climbing, has worked as a guide, and currently competes on the national cup circuit, is a route setter, and coaches youth athletes. Between the two of us, there's more than a decade of climbing experience, hundreds of days spent climbing and many days spent traveling for climbing.
Who This Is For
If you're shopping for climbing shoes, this guide is for you. Whether you've never set foot in a gym, or you've been climbing for 40 years, there's always something new in climbing shoe technology. It's also always helpful to hear other people's experiences with a shoe, and we have used personal experience to give a well-rounded review of all the shoes on this list.
How We Picked
We chose the shoes on this list by looking at some of the best climbing shoe brands (and some smaller ones) and picking based on quality, price, reviews, and personal experience. We chose a variety of different styles of shoes that excel at different types of climbing. We didn't want this list to be only bouldering shoes or only beginner shoes. We chose a good mixture of different types of shoes for whatever you are shopping for.
How We Tested
We've tested these shoes across the United States and around the world, from the overhanging tufas of Kalymnos to the splitter sandstone cracks of Indian Creek. We have put shoes through the wringer, tearing them up, resoling them, and wearing them until they fall apart. We have our favorites, but we also have tried quite a few that didn't quite work perfectly. So, we used all of that data to bring you this guide to some of the best climbing shoes on the market currently.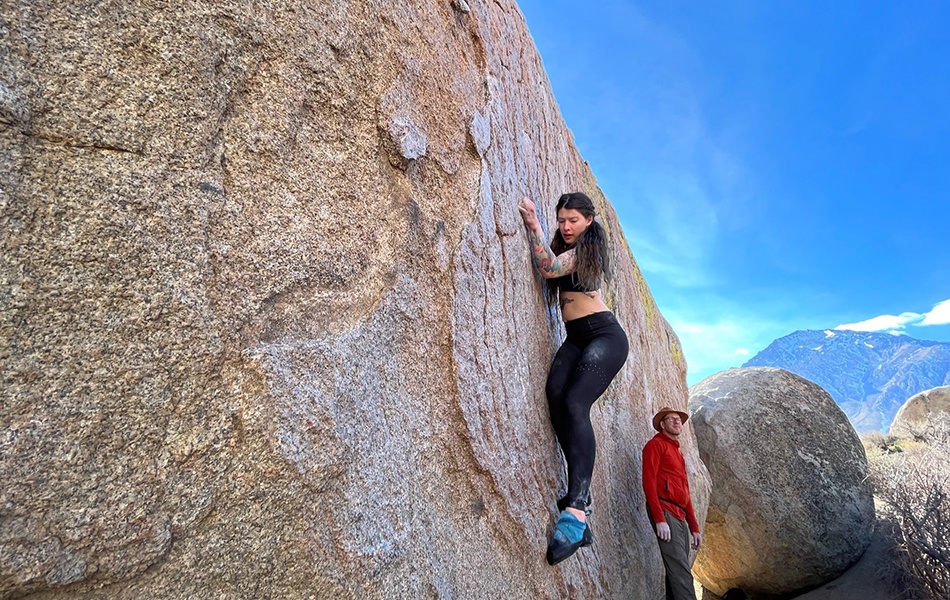 Features To Look For In Rock Climbing Shoes
Material - Climbing shoes are typically made out of either leather or synthetic materials. Leather doesn't smell as much as synthetic shoes do, but it does tend to stretch more. If you have an opinion, you can look for shoes made out of the material you prefer. Synthetic options are also great for vegans.
Shape – Climbing shoes come in three different standard shapes; flat, moderate, and aggressive. Each of these shapes comes with unique attributes and depending on the performance you require from your shoes, you will need to choose the preferred shape accordingly. You also might want to look for specific shoes if you have especially wide or narrow feet.
Flat climbing shoes: Ideal for beginners, flat-shaped shoes give the most comfort. They tend to be quite stiff with thick rubber soles, which gives good muscle support.
Moderate-shaped climbing shoes: These shoes perform well on a variety of terrain and are great for outdoor climbing due to the balance of comfort and performance. They might have a slight downturn which makes the shoe better at more technical climbing than fully flat shoes. They also might have a specific purpose like climbing cracks.
Aggressive-shaped climbing shoes: Aggressive climbing shoes are more focused on performance than comfort. They tend to have a sharp downturn and are asymmetrical in shape. This gives you the ultimate precision on small holes but is often less comfortable than other designs of shoes.
Flexibility – Like the shape, the required flexibility will be determined by the climbing you have in mind. Soft shoes are often better for steep climbs or anything where you want a high level of sensitivity. You might choose a stiff shoe for the added edging abilities, or because you want it to protect your feet from jamming in cracks.
Closure – Most climbing shoes come with either a Velcro, lace-up, or slipper-type closing system. Each of these systems offers support by securing the climbing shoe to your foot for a snug and tight fit. The benefits of Velcro or slipper shoes are that they are quick and easy to put on as well as to take off again – they're less of a fuss. Lace-up shoes, on the other hand, allow you to further customize the fit of each shoe which can, in turn, enhance your climbing performance.
Protection – Protection might be a factor if you are climbing cracks and want to protect your ankles. Or you could be looking for a shoe that protects your toes for toe hooks. However, the vast majority of climbing shoes provide a similar amount of protection.
Comfort - Comfort might be a big factor for you if you're just getting started, or if you plan to spend all day in your climbing shoes. If you only plan to wear your shoes for short periods of time, like while bouldering, you might not care as much about comfort. Comfort is influenced by the style of shoe, the shape of your feet, and by the materials that are used.
Type of rock – You may want to consider the type of rock you will be climbing (or whether you will be climbing outdoors or indoors) when you are making a climbing shoe purchase. Mostly, what types of features will you encounter primarily on your climb? If you're primarily climbing limestone, you will expect to find small edges and pockets. While if you're climbing granite mostly, you'll want something better at smearing and jamming.
Weight – Weight is possibly the least significant factor when choosing a pair of climbing shoes. If you want to lighten your climbing gear in general, however, then you might want to settle on a lighter pair of climbing slippers over chunkier shoes with big rubber soles.
Types Of Rock Climbing Shoes For The Various Terrains
Aggressive climbing shoes - Aggressive climbing shoes have the most downturned design. They also usually come with extra heel tension which allows you to heel hook more securely. Aggressive climbing shoes are popular for their asymmetrical shape which forces the shoe to curve towards the big toe, which gives you more precision on the tiniest of holds.
Because the soles of aggressive shoes tend to be thinner and the design is often less comfortable, these shoes do not do well on multi-pitch routes. Instead, they are at their peak performance when used for single-pitch sports climbs or boulders.
Moderate climbing shoes - Moderate climbing shoes are a step between neutral and aggressive shoes. While they are not as flat as the more neutral types, they only have a slight downturn which makes them ideal for technical climbing. Moderate climbing shoes have been built to handle crack climbs, slab routes, and sports climbs that have slight overhangs or techy vertical climbing.
Neutral climbing shoes - These climbing shoes have been engineered for all-day comfort. Unlike the aggressive and moderate designs, neutral climbing shoes encourage one's toes to sit flat inside of the shoe, instead of forcing them into a point. These rock climbing shoes are ideal for beginner climbers but are also appreciated by more experienced climbers who often climb long multi-pitch routes and need their shoes to be comfortable enough to wear all day long.
How To Correctly Fit Your Climbing Shoe
To have fun climbing, it is vital that your rock climbing shoes fit well. So, how do you choose the best shoe for your next outing? Firstly, you need to find a shoe that matches your foot size in both length and width. Some shoes are made for narrow feet while others can accommodate a wider foot.
Different shoes also tend to run smaller or larger, based on model and manufacturer. Make sure to check whether the manufacturer and reviewers recommend sizing up or sizing down from your street shoe size.
The best way to correctly fit your climbing shoes before purchasing is just to try on a lot. It's really hard to know if something fits you when looking online, so if you do order online, look for free returns. If there is an outdoor gear store near you, go in and try them on in person.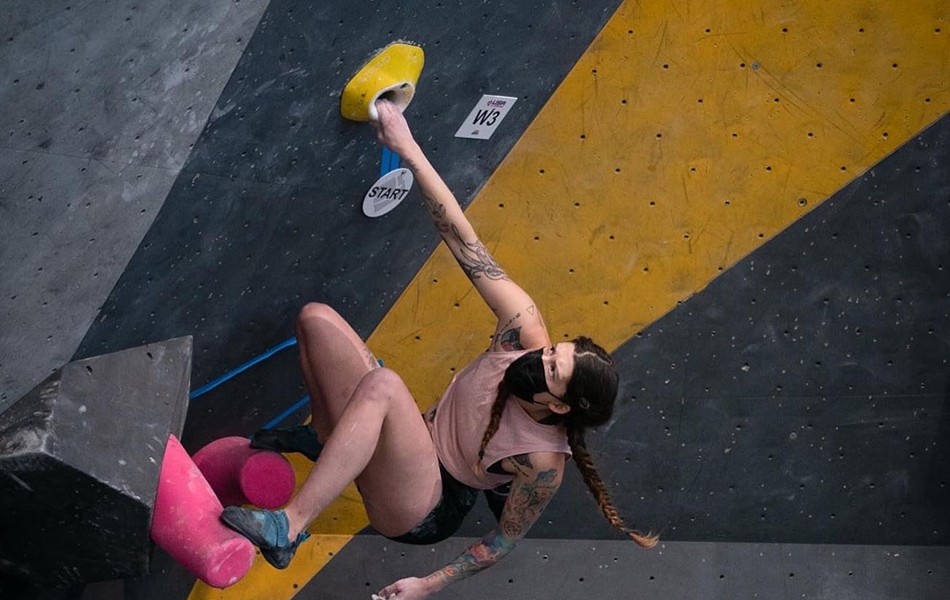 Rock Climbing Shoes FAQ
Q: What are rock climbing shoes?
A: Rock climbing shoes are a unique type of shoes that are specifically designed for use while rock climbing. They are designed to sit tight on your feet, have very little padding, and feature sticky rubber soles that help you to grip the rock. Because they are not fit for general walking, rock climbing shoes are usually put on just before a climber embarks upon a climb.
Q: What type of rock climbing shoes should i buy?
A: Before you start browsing rock climbing shoes, you need to identify your climbing needs. Are you a beginner or more experienced? Do you intend to climb at your local gym or are you more interested in climbing outside?
The type of climbing you have in mind will determine what type of shoes you need. Generally, the more advanced the climb, the more aggressive the fit needs to be. On the other hand, the longer the route, the more you will want them to be comfortable.
If you don't know what type of climbing you will be doing, choose a good all-around climbing shoe or something beginner-focused with the idea that you will upgrade once you figure out your preferred style.
Q: Do you wear rock climbing shoes with socks?
A: Wearing socks with your climbing shoes is not the norm, but I can't say I've never done it. There are definitely days when it's so cold outside that socks feel like a necessity. But primarily, no, you don't wear socks with rock climbing shoes. Socks decrease sensitivity and performance because you won't be able to feel the rock as well. If you're wearing socks on a hot day, they can also build up moisture which leads to bad smells and soggy feet.
Q: How do you keep climbing shoes clean?
A: Honestly, I can't say I've ever cleaned my climbing shoes. But if you feel like you need to, handwash your shoes with lukewarm water and let them air dry. But beware, if your shoes are made of leather, they will shrink if they get wet, so stretch them out periodically throughout the drying process.
When it comes to keeping your climbing gear clean, prevention is better than the cure. Avoid putting your shoes on when your feet are dirty and if they are exposed to moisture, allow them to dry out as soon as possible.
Q: What kind of climbing shoes do the pros wear?
A: The pros wear climbing shoes that work best for them. While you do get your more distinct and popular brands, pros and beginners alike should choose a shoe that's a perfect fit for the shape and size of their feet while taking their preferred terrains and styles of climbing into consideration. Generally, however, the pros tend to wear more aggressive climbing shoes due to the type of terrain that hard climbs are found in (generally steeper).
Sources:
What Is A Climbing Shoe? - Wikipedia
4 Types Of Climbing Shoes: How To Choose Climbing Shoes - MasterClass
Sign Up Now
GET THE VERY BEST OF GEARHUNGRY STRAIGHT TO YOUR INBOX