Best Jack Hammers In 2021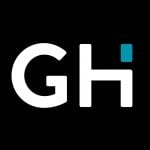 This product guide was written by GearHungry Staff
Published
October 9, 2019
Support us! GearHungry may earn a small commission from affiliate links in this article.
Learn more
When it comes to heavy duty DIY's, Jack Hammers are often a must, unless you want to spend hours and hours attempting to manually break through hard surfaces. Jack Hammers make the work much easier, whether you plan to use them at home or for work. The list of the available products in the market is endless, each coming with its special features and specializations; however, the decision is ultimately yours. Of course with Jack Hammers, your familiarity with such products will or at least should be put into consideration when making the selection. You may prefer heavy duty machines that will mostly be suitable for site workers or at least experienced users, however, there are still the smaller machines that can be used by just about anyone. If you are stuck for choice, our well-curated list of the best Jack Hammers in the market will help. We have put into consideration, prices, reviews and brand. Whether you are looking for the best machine to rent or buy to help with remodeling work, DIY or to operate while working on site, this list of electric Jack Hammers will certainly come in handy.
The Best Jack Hammer
Jack Hammer Buying Guide & FAQ
How We Chose Our Selection Of Jack Hammers
With new innovations streaming into every sector and industry, Jack Hammers are no exception. However, before jumping on the bandwagon of any Jack Hammer brand, there are a few things to know about which we have outlined below.
Brand - We have chosen a selection of trusted and reliable brands which have spent years investing in and developing their products. The performance of the product can always attest to the commitment of the brand and on this highly revered list, the products listed are only some of the best works from these brands.
Price - The pricing scheme is fairly obvious from this list. Smaller products with less functionality and less impact rates carry more affordable prices, while the bigger industrial machines are very steeply priced. It ultimately comes down to what exactly you want the machine to do for you; if it's a small project then there is definitely no need to invest in large industrial equipment. With most of these machines, however, you will be getting the absolute best for what you paid for.
Reviews - Every product on this list is on a higher scale when it comes to reviews. It carries high ratings and paragraphs and paragraphs dedicated to evaluating performance. In creating this list, we make sure to comb through the reviews and find products that have worked best for average customers, keeping in mind all the slight hiccups that may still be present.

Features To Look For In A Jack Hammer
Here are a few features to look out for before opting for your preferred Jack Hammer.
Weight - As you can imagine, weight will be very important when it comes to a product that needs to be moved and operated by an average person. Jack Hammers, in general, tend to carry a hefty weight, however, it is still possible to find one that could work for you. The XtremepowerUS jackhammer, for example, is lightweight enough and can be operated by even the most average person, while the DEWALT pavement breaker comes with a carrying cart for ease of mobility despite its heavy weight.
Impact Rate - Your consideration of the impact rate will have a lot to do with your intention for the device, whether  your intentions are a simple DIY project or heavy on site work, as it is all about the surface you intend to penetrate. Jack Hammers with lower impact rate may break through all kinds of surfaces, whether it be concrete, cement or rock, however it may take a lot of your time.
Force - The force of the Jack Hammer may be the defining factor for the time and effort you will spend trying to break through a surface. Bigger more forceful machines will break through anything fairly quickly and if you have a large area to cover, it may be ideal to invest in one of these more heavy-duty machines.
Durability - If you are not just renting a Jack Hammer for the weekend and have spent quite a bit to make your own purchase, you probably want the device to work for as long as you'll need it. It is important, therefore, that the Jack Hammer you purchase is highly durable. To answer this concern, most companies will create a metal casing for their Jack Hammers which should make for a highly durable product. Also simple additions like a warning light when there is a switch failure or cord damage may go a long way in increasing life span.

Types Of Jack Hammers
Hydraulic Jack Hammers - These types of Jack Hammers are operated by a continuous flow of hydraulic fluids. These are a rarer type and are best used for underground mining and will often be cordless hammer drills.
Pneumatic Jack Hammers -These types of Jack Hammers use the force of air pressure to operate.
Electric Jack Hammers  - Electric Jack Hammers are simply operated using electricity. They often come with a long cord to be plugged into an outlet and are ready to go.
Jack Hammers FAQ
Q: How to Operate a Jack Hammer?
A: Once you have purchased your product, setting it up and using it should not be too much of a hassle. Most packages with come with attachments which will be up to you to fix, and once you are done with that, you only need to worry about plugging in your device (if electric) and setting it up against the surface that needs demolishing. Hold on tight to the handle and switch it on, it will do the job effectively as long as you can keep your aim and posture right.
While looking into Jack Hammers it may also be advisable to consider dust collectors that often come as attachments to the Jack Hammers. As working with such machinery will mean all sorts of dust particles in the air, this may be hazardous to your health, especially if it is a frequent occurrence. Protect your airways from particles unseen to the naked eye and invest in a dust extractor along with your Jack Hammer.
Most importantly, regardless of who you are and how you intend to use such a machine, it is important to always keep safety in mind. Proper clothing and footwear is always important, it is better to avoid loose clothing and any form of jewelry when operating any of these machines. Along with the purchase of most of these products, you will often find safety gloves and goggles which should also always be worn while operating all devices.