Best Jack Hammers In 2022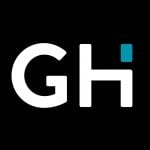 This product guide was written by GearHungry Staff
Last Updated
October 9, 2019
GearHungry Staff
GearHungry Staff posts are a compilation of work by various members of our editorial team. We update old articles regularly to provide you the most current information. You can learn more about our staff
here
.
GearHungry may earn a small commission from affiliate links in this article.
Learn more
When it comes to heavy duty DIY's, Jack Hammers are often a must, unless you want to spend hours and hours attempting to manually break through hard surfaces. Jack Hammers make the work much easier, whether you plan to use them at home or for work. The list of the available products in the market is endless, each coming with its special features and specializations; however, the decision is ultimately yours. Of course with Jack Hammers, your familiarity with such products will or at least should be put into consideration when making the selection. You may prefer heavy duty machines that will mostly be suitable for site workers or at least experienced users, however, there are still the smaller machines that can be used by just about anyone. If you are stuck for choice, our well-curated list of the best Jack Hammers in the market will help. We have put into consideration, prices, reviews and brand. Whether you are looking for the best machine to rent or buy to help with remodeling work, DIY or to operate while working on site, this list of electric Jack Hammers will certainly come in handy.
The Best Jack Hammer
XtremepowerUS 2200Watt Heavy Duty Electric Demolition Jack Hammer
As a current bestseller product on Amazon, the XtremepowerUS 22200Watt Heavy Duty Electric Demolition Jack Hammer can be used for personal DIY's at home or for commercial use. It is versatile in nature and is great for demolition, trenching, chipping and so much more, with its speed control features, the possibilities are endless. This particular product works great because of its user friendly design; for instance, its weight of about 45 pounds (depending on the attachments) is well distributed, and its foregrip is adjustable allowing for better control while in use. This makes it possible to handle both vertically and horizontally and for that extra touch of comfort, this product is also anti-vibration.
When it comes to durability, this electric Jack Hammer is made to withstand forceful impact with its metal material, allowing you to operate it in different arenas without worry for a longer time. User safety has also been taken into keen consideration, with rubber handles to protect against electric shock and extra safety gear within the package.
As for technicalities, the 13.8 x 31.1 x 8.3 inch, Xtreme power Jack Hammer will deliver up to 1800 impacts per minute. It carries a voltage of 110V/60Hz and a motor power of 2200 Watts. As for bits, it takes 1.8 inch hex shanks. When you order this package, you can expect a bright red electric Jack Hammer, 16″ Bull Point Chisel,16" Flat Chisel, protective gloves and safety glasses, an oil bottle and wrench. Best of all, this package comes with a neat carrying case to help you lug all the material around and store them safely.
This handheld jackhammer is definitely the most user friendly of our short list, and will assist you in breaking through anything from concrete to asphalt and rocks. This may be the Jack Hammer you need for your next project. Various customers have sworn by it, attesting to not only its strength but also its durability, as it lasts for multiple years and can be used as often as possible without any major problems arising. To put it simply, it works for anyone and everyone.
Key Features:
Delivers at a speed of 1800 BPM
Adjustable 360 fore grip
Anti Vibration system
Electric with voltage power of 110V/60Hz
Specification:
Brand

XtremepowerUS

Model

61108-XP

Weight

45 Pounds
Plastic handle for protection against electric shock
Speed Control
Can be for both home and commercial use
May require user to purchase own attachments
Less time efficient than other products
Bits are exclusive and not versatile
TR Industrial TR89305 60 Joules Electric Jack Hammer
This next 35-pound heavy-duty machine is designed to help you get the job done, no matter what it is, as soon as possible, compared to the rest, this is a mini Jack Hammer. Cased completely in metal, the TR Industrial electric Jack Hammer will work easily through any material whether rock or concrete, this product is built to withstand extreme impact. The surprisingly lightweight machine comes equipped with a rubberized soft grip for comfort and control while in use, and an extra-long 20 foot cord which is a unique feature. For your added convenience, the cord for this product is waterproof, allowing you to work under sunshine or rain with no worries.
With an impact of 60 joules per hour, this product is built for heavy-duty work. When you order this package, it will come with a graphic demolition hammer, a TR-ONE point and flat chisel, extra set carbon brushes as well as safety work gloves and glasses. For your added convenience, this product comes with a rolling case with both top and side handles. A 1 year warranty is provided along with the product as well as a 90-day return policy. It comes completely ready to use, just plug it in and you are good to go.
The TR industrial Jack Hammer is easily the most efficient of product on this list, allowing the user to work through tough surfaces in almost no time at all. Also note that this Jack Hammer has been tried and tested to reach UL standards and is also certified by ETL. All in all, it has been made to the utmost satisfaction of customers. This product will certainly work even beyond your expectations.
Key Features:
Made with metal material
Delivers at 1800 blows per minute
Weighs 35 pounds and is 26 x 4 x 10 inches
Delivers 60 Joules of Impact
Specification:
Brand

TR Industrial

Model

TR89305

Weight

35 Pounds
Extra-long, weather proof power cord
Comes with rolling storage case
Relatively Light weight product
Additional accessories are sold separately (may carry a steeper price all together)
No vibration control
No speed control
Bosch 11335K Jack Hammer Kit
Manufactured by a company that takes both machine performance and user safety into consideration, the Bosch 11335k Jack Hammer makes it to our list as one of the best products in the market. This heavy duty machine has an unmatchable impact to weight ratio and therefore allows the user to carry out smooth demolitions, quickly with as little of a hassle as possible. It can be used to crack through concrete, cement, clay or stone with its attached 1-1.8 inch bit. As a bonus, this Bosch machine does not only need a Bosch 1-1/8-inch hex, any standard 1-1/8 inch bit will do, which means you won't have to drive yourself crazy looking for exclusive bits.
For the added comfort of the user, this Jack Hammer drill comes with a padded rear handle. It includes speed controls for use in different operations and its metal casing ensures that it withstands several projects over a long period of time. Best of all, the vibrations on this product can be reduced by up to 40 percent, making it better in these terms than most Jack Hammer's in the market.
What makes this machine stand out amongst all others is its possible attachment to a dust extractor. The extractor can be attached to the Jack Hammer while in use and helps reduce the amount of dust particles in the atmosphere while carrying out work. This works in the best interest of the user as, these dust particles are often hazardous to health.
If this is the Jack Hammer for you, then you will be glad to know it is packaged along with tools and a rolling case that has a side and top handle, although it does not come with safety gloves and glasses, you will still need to use them. This product comes with both a 1 year and a 30 day warranty. This is a great value product; it will stand its ground against bigger, pricier products except as an added bonus it carries only half the weight. For more amazing tools like this, be sure to check out our guide to the best hammer drills.
Key Features:
1300 blows per minute
34 feet per pound impact force
Equipped with a metal casing
Weighs 35 pounds
Specification:
Brand

Bosch

Model

11335K

Weight

2.72 Ounces
Bits are not exclusive
Anti-vibration solution
Allows for attachment to protect against dust
Dust attachment sold separately and for a steeper price
Does Not ship outside US
Only comes with a single bit
Makita HM1810X3 70 Lb. AVT Jack Hammer
The almost 5 star rated Makita AVT Breaker Hammer is engineered to handle extremely heavy duty projects, mostly for commercial purposes. With a total weight of up to 70 pounds and a size of 32 inches by length, this is a heavy-duty machine, no doubt. However, it is designed to be as convenient to use as any other Jack Hammer. Just place it where you need the work done and turn on; the Makita Breaker Hammer will carry on the job from there. With an impact of 60 joules and delivery of 1100 blows per minute, this product will work through any surface.  However, its elaborate counter balance system goes a long way to decrease vibrations so that, despite the surface it is penetrating, the user isn't majorly discomforted. It can be used by pool installers, landscapers, plumbers or electricians as long as your work requires you to break through surfaces, this machine is a useful investment.
The Breaker Hammer is also equipped with large handles on the side and easy to access switches which makes for ease of control and convenience when in use. It also comes with a cart that allows for easier storage and transportation. Along with the cart, this product comes packaged with a teal breaker hammer, two bull-point chisels, two flat chisels and wrench. This product can also be purchased along with a dust extractor, which is advisable for workers constantly around such equipment, although it comes with an added price tag.
Makita's dedication to creating high grade industrial equipment makes this particular product one of the most durable and reliable hammers, as customers have attested. If you are not satisfied with your purchase, the company allows for a 30 day window for returns, along with a confirmed 1 year warranty. Although more on the pricey side, this versatile, forceful machine is found to be worth the investment; it will provide everything you want in a Jack Hammer and more. You may also like some of the best framing nailers for your tool collection, so take a moment to check out our list.
Key Features:
Delivers at 1100 blows per minute and an impact of 60 joules
Weighs 70 pounds and is 32 inches in length
16 feet power cord
Comes with a cart for transport
Specification:
Brand

Makita

Model

HM1810X3

Weight

71.3 Pounds
Allows for dust collector attachment
Equipped with warning indicator lamps to indicate switch failure or cord damage
Noise level as low as 107db
Relatively heavy machine (cannot be operated by everyone)
Dust extractor sold separately and at a steeper price
Highest priced item on this list
DEWALT D25980K Pavement Breaker Jack Hammer
Despite its size, the DEWALT Pavement Breaker remains convenient and portable as it comes equipped with its own hammer truck as well as a hold down strap, allowing for easy movement between work sites. This product carries the immense power of 61 feet of impact energy and a 15 amp motor, making it easy to break through any surface in as little time as possible. It can be used for chipping, breaking or demolition of surfaces such as concrete or rock, you will hear nothing but good things about this versatile heavy duty machine.
Special features found with this particular device include its soft start motor, this will help to prevent overload and cut down on bit walking. Its handles on each side are also rubber-covered for added comfort. And that's not all; the anti-vibration system that comes with this machine reduces vibrations up to 70 percent which is an almost unmatchable feature.
When purchased, this product will arrive in two packages that will include one flat foot plate for the hammer truck, one bull point chisel, one three-inch flat chisel, one one-inch flat chisel, and one pegged foot plate for the hammer truck. DEWALT also has a 90 day money back policy on this product and an impressive 3 year warranty. With this pavement breaker, you are getting nothing but the best for your money. No doubt, this is a great investment. For more high-quality tools like this, check out our reviews of the best air hammers.
Key Features:
125 pounds in weight and 34.4 x 48 x 22 inches
120 volts and 61 feet of impact energy
15 amp motor
Soft start motor
Specification:
Brand

DEWALT

Model

D25980K

Weight

125 Pounds
Comes with hammer truck for mobility
Relatively highest impact rate
Highly durable
Heaviest and largest of the Jack Hammers (cannot be used by everyone)
Does not ship outside the US
Customers have complained of the cart being fairly weak
Jack Hammer Buying Guide & FAQ
How We Chose Our Selection Of Jack Hammers
With new innovations streaming into every sector and industry, Jack Hammers are no exception. However, before jumping on the bandwagon of any Jack Hammer brand, there are a few things to know about which we have outlined below.
Brand - We have chosen a selection of trusted and reliable brands which have spent years investing in and developing their products. The performance of the product can always attest to the commitment of the brand and on this highly revered list, the products listed are only some of the best works from these brands.
Price - The pricing scheme is fairly obvious from this list. Smaller products with less functionality and less impact rates carry more affordable prices, while the bigger industrial machines are very steeply priced. It ultimately comes down to what exactly you want the machine to do for you; if it's a small project then there is definitely no need to invest in large industrial equipment. With most of these machines, however, you will be getting the absolute best for what you paid for.
Reviews - Every product on this list is on a higher scale when it comes to reviews. It carries high ratings and paragraphs and paragraphs dedicated to evaluating performance. In creating this list, we make sure to comb through the reviews and find products that have worked best for average customers, keeping in mind all the slight hiccups that may still be present.
Features To Look For In A Jack Hammer
Here are a few features to look out for before opting for your preferred Jack Hammer.
Weight - As you can imagine, weight will be very important when it comes to a product that needs to be moved and operated by an average person. Jack Hammers, in general, tend to carry a hefty weight, however, it is still possible to find one that could work for you. The XtremepowerUS jackhammer, for example, is lightweight enough and can be operated by even the most average person, while the DEWALT pavement breaker comes with a carrying cart for ease of mobility despite its heavy weight.
Impact Rate - Your consideration of the impact rate will have a lot to do with your intention for the device, whether  your intentions are a simple DIY project or heavy on site work, as it is all about the surface you intend to penetrate. Jack Hammers with lower impact rate may break through all kinds of surfaces, whether it be concrete, cement or rock, however it may take a lot of your time.
Force - The force of the Jack Hammer may be the defining factor for the time and effort you will spend trying to break through a surface. Bigger more forceful machines will break through anything fairly quickly and if you have a large area to cover, it may be ideal to invest in one of these more heavy-duty machines.
Durability - If you are not just renting a Jack Hammer for the weekend and have spent quite a bit to make your own purchase, you probably want the device to work for as long as you'll need it. It is important, therefore, that the Jack Hammer you purchase is highly durable. To answer this concern, most companies will create a metal casing for their Jack Hammers which should make for a highly durable product. Also simple additions like a warning light when there is a switch failure or cord damage may go a long way in increasing life span.
Types Of Jack Hammers
Hydraulic Jack Hammers - These types of Jack Hammers are operated by a continuous flow of hydraulic fluids. These are a rarer type and are best used for underground mining and will often be cordless hammer drills.
Pneumatic Jack Hammers -These types of Jack Hammers use the force of air pressure to operate.
Electric Jack Hammers  - Electric Jack Hammers are simply operated using electricity. They often come with a long cord to be plugged into an outlet and are ready to go.
Jack Hammers FAQ
Q: How to Operate a Jack Hammer?
A: Once you have purchased your product, setting it up and using it should not be too much of a hassle. Most packages with come with attachments which will be up to you to fix, and once you are done with that, you only need to worry about plugging in your device (if electric) and setting it up against the surface that needs demolishing. Hold on tight to the handle and switch it on, it will do the job effectively as long as you can keep your aim and posture right.
While looking into Jack Hammers it may also be advisable to consider dust collectors that often come as attachments to the Jack Hammers. As working with such machinery will mean all sorts of dust particles in the air, this may be hazardous to your health, especially if it is a frequent occurrence. Protect your airways from particles unseen to the naked eye and invest in a dust extractor along with your Jack Hammer.
Most importantly, regardless of who you are and how you intend to use such a machine, it is important to always keep safety in mind. Proper clothing and footwear is always important, it is better to avoid loose clothing and any form of jewelry when operating any of these machines. Along with the purchase of most of these products, you will often find safety gloves and goggles which should also always be worn while operating all devices.
Sign Up Now
GET THE VERY BEST OF GEARHUNGRY STRAIGHT TO YOUR INBOX