Best Hot Air Brushes In 2022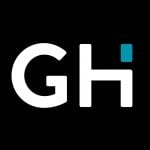 This product guide was written by GearHungry Staff
GearHungry Staff
GearHungry Staff posts are a compilation of work by various members of our editorial team. We update old articles regularly to provide you the most current information. You can learn more about our staff
here
.
GearHungry may earn a small commission from affiliate links in this article.
Learn more
Now there's no excuse to not have fabulous hair! We depend upon a healthy head of voluminous hair to give us confidence, and it's safe to say that we spend a small fortune styling our 'do. But the hottest trend in hair care is a budget saver: not only will you be the talk of the town, but the best hot air stream is a perfect substitute for those overpriced visits to the hair salon.
A hot air brush works similarly to a hairdryer but offers much more than just that. Hot air brushes allow you to straighten, curl, and volumize your hair without the hassle of multiple appliances and products. Investing in a dependable hot air steamer is worth the money. However, finding a suitable one can represent a challenge. To assist you with your quest in achieving "just stepped out of the salon hair," we put together a list of the best hot air brushes available on the market. Get ready to make every day a great hair day.
The Best Hot Air Brush
Revlon One-Step Hair Dryer and Volumizer Hot Air Brush

Revlon One-Step Hair Dryer and Volumizer Hot Air Brush is a miracle worker on all hair types. Coming from the renowned manufacturer Revlon reinforces its value and efficacy. This one-step device allows you to simultaneously dry and add volume to your hair while gently brushing through. It promises to deliver splendid volume and brilliant shine to your hair in a single pass. Featuring a distinct oval design with nylon pin and tufted bristles, this wonderful brush takes care of your hair from root to tip. The rounded edges provide an extra lift at the root level and generate volume throughout, leading to a smooth body and finely curled ends.
What makes this hot air steamer truly stand out is its advanced ionic technology which allows you to create a salon-style finish with 30% less frizz for smooth, glossy, and healthy-looking hair. This brush makes you look and feel beautiful without causing considerable heat damage to the hair, thanks to its ceramic technology. It also gives you complete control over styling with two different heat settings and a cool option. This brush features unique airflow vents that help dry your hair faster, so it takes less time to get ready in the morning. Unlike conventional hairdryers, it can be placed close to the scalp for an additional volume boost.
Another exceptional trait of this hot air brush is its lightweight construction. This amazing hot air brush complies with U.S. safety requirements and features the ETL certification seal. Just bear in mind that the unit is designed for 120V USA outlets only, and the use of a voltage converter is highly discouraged. If you need some help with keeping your hair perfect all day long, make sure to use one of the best hair sprays from our list.
Key Features:
3 colors
Delivers volume and shine
Unique oval brush design
2 Heat/Speed settings
Cool styling option
ETL certification seal
Specification:
Brand

Revlon

Model

RVDR5222

Weight

1.8 pounds
Infinitipro by Conair Hot Air Spin Brush

This Infinitipro Hot Air Brush curls and waves your hair as smoothly and breezily as if you were running a simple hairbrush through it. This Conair creation features mica, a naturally occurring mineral with exceptional thermal properties. This spin brush combo comes with two different attachments: the 2″ spin hot air brush leaves you with a head of gorgeous full-bodied curls, while the 1.5″ spin brush is ideal for creating loose curls and natural waves. This is a great hot air curling brush that dries and polishes your hair at the same time with its spin function; the rotational motion adds extra shine and glimmer to the hair while promoting healthy and silky locks.
The technology used to make this hot air brush ensures your hairdo success. The tourmaline ceramic barrel ensures even distribution of heat to your hair while keeping it safe from thermal damage. The brush can rotate in both directions, and you can also use it without the spin function. There are two heat control settings and a cool setting option to customize the style according to your personal preference.
Caring for the Infinitipro is a breeze, as its removable filter allows easy lint cleanup, which also extends the life of the motor. This brush features anti-static nylon bristles that guarantee a smooth and tangle-free use of the product. In addition to all these awesome features, a protective brush cover is also included. Who could have guessed styling hair at home would be that fun, rewarding, and easy? If you wish your hair could grow faster, check out these quality hair growth shampoos.
Key Features:
Single and Combo options
Safe hair drying and styling
Dual-rotation operation
Tangle-free antistatic bristles
Removable lint filter
Protects and prevents damaged hair
Specification:
Brand

Conair

Model

BC181RR

Weight

1.12 ounces
Hot Tools Professional Black Gold Hot Air Brush




This premium hair styler by Hot Tools is an outstanding device that delivers the best in both performance and quality. With this two-in-one dryer and volumizer, you can achieve professional blowouts at home without overspending your time and money. This hot air curling brush is designed with an oval brush head to impart maximum volume and to create aptly curled ends. Its use, however, is not limited to curling or volumizing, as the brush can be used for hair straightening as well.
Hot Tools Professional Black Gold One-Step Dryer and Volumizer boasts a one-of-a-kind construction with Boar Tech 2 bristles with Silk Glide and Natura Max activated charcoal that leave your hair glossy and silky after use. The brush utilizes powerful airflow vents that expedite the drying process and distribute the heat evenly to prevent hair damage. Compact temperature controls with three-speed settings provide further styling flexibility, making this device one of the best hot air brushes for short hair and long hair alike. Other beneficial features include an ergonomic design, an ALCI safety plug, and a swivel cord that is eight feet long to let you move about freely. For more amazing devices like this, check out our list of the most popular hair clippers on the market right now.
Key Features:
2 colors
Soft-touch finish
Lightweight design
Multiple heat settings
8 foot professional swivel cord
Boartech bristles
Specification:
Brand

Hot Tools

Model

1.89 pounds

Weight

HT1090BG
Hair Sensation Pro Hot Air Brush




With 1100 watts of pure power, this hot air steamer generates just the right amount of heat to straighten or curl your hair without causing damage. This brush is engineered with ion generator technology to promote swift drying and minimum contact. At the same time, the ceramic coating effectively protects the hair against severe damage by ensuring even application of heat. Another striking characteristic of the Hair Sensation Pro Hot Air Brush is the European-inspired design of its comb with nylon pin and tufted bristles, which aid in effortless styling. Plus, the three-way adjustable heat settings of this multipurpose brush grant you full control over the device so you can use it as hot as you like. It's an excellent choice, just like any of these top-quality hair oils for men.
Key Features:
Precision heating and drying
1100 watts of pure styling power
Ceramic coating and ionic technology
3-way adjustable heat settings
Unique airflow vents
All-in-one non-detachable brush head
Specification:
Brand

Hair Sensation Pro

Weight

1.6 pounds
TDYJWELL Professional One-Step Hair Dryer and Volumizer

This magical tool produces elegant hot air brush curls and waves within minutes. If you want to add volume to your hair to make it look and feel fluffier, softer, and thicker, you've found your perfect tool. Unlike standard hair dryers, the TDYJWELL Professional One-Step Hair Dryer and Volumizer can be placed closer to the scalp for a pumping uplift at the roots. Tame your wild tresses with this hot air brush, make your life easier, and thank us later.
The design of this brush maximizes ease of use and ensures customer comfort. The round brush head makes this brush highly maneuverable and the 360-degree rotating swivel cord provides free range of mobility for a smooth and fuss-free operation. This brush takes exceptional care of your hair as the negative ions released by the hot brush condition your hair by increasing its moisture. The settings are easy to modify: simply select from among three different heat levels according to your hair type and condition. Keep in mind, this brush is specifically built for use in 110V outlets.
Key Features:
Multifunctional hair styling tool
Ionic technology
Customizable heat levels
Lightweight design for easy use
Designed for 110V outlets
Specification:
Brand

TDYJWELL

Weight

1.23 pounds
Bed Head One-Step Hair Dryer and Volumizer Hot Air Brush in Pink




This next option comes in an attractive hot pink and purple design. The oval shape of the brush aids in boosting hair volume while the Ego Boost mixed pattern bristles move easily through tangled hair, taming your mane and adding sleek definition.
The brush uses tourmaline ceramic technology that protects your scalp and hair from excessive heat while imparting a dazzling shine so that your hair appears glossy and silky soft. The Bed Head One-Step Hair Dryer and Volumizer Hot Air Brush is also a great tool to spritz up second-day hair to make you look good at all times. It can be used close to the hair roots and scalp, and is one of the most reliable hot air brushes for short hair. Various heat levels are available for you to choose from, depending on whether you are going for a soft lift or an intense volume look. The six-foot swivel cord facilitates movement while using the appliance. To keep your hair healthy and strong, check out our buying guide on the most effective hair vitamins.
Key Features:
Oval design for maximum volume
Ego Boost mixed pattern bristles
Tourmaline ceramic technology for smooth heat distribution
1100 Watt power; built for 120V USA outlets only
Different heat settings
Specification:
Brand

Bed Head

Model

BH438

Weight

1.2 pounds
Ikedon One-Step Hair Dryer and Volumizer

This hot air brush dryer by Ikedon is the answer to your prayers. Just the one appliance does the work of four devices; it brushes, blow dries, curls, and straightens your hair, giving you the freedom to style your hair to your preference. With the Ikedon One-Step Hair Dryer and Volumizer, you can create full-bodied voluptuous curls or a chic straight look at home without using too many hair products. This hot air brush lets you become your own personal style guru.
This brush comprises negative ion technology that helps maintain a neutral charge on the hair surface and leads to a frizz- and static-free look. The hot air brush conditions and volumizes your hair at the same time. The oval brush barrel grants definitive texture while the nylon pin and tufted bristles detangle the hair gently. The ceramic coating of the brush further protects your hair. There is also a choice of different speed levels. Finally, this product places your safety before anything else; it boasts a thermal cutoff feature that prevents the brush from overheating and harming the hair fibers. This hot air brush also features the ETL certification seal.
Key Features:
Four-in-one hair styler and volumizer
Ionic technology with anti-frizz and anti-static action
Oval construction with rounded edges
Three-speed adjustments
ETL Certification seal
Specification:
Brand

Ikedon

Weight

1.5 pounds
Bongtai Hot Air Brush with Innovative Ionic Technology

This amazingly efficient hot air brush is an excellent pick if you want great hair every day. The Bongtai Hot Air Brush delivers volume, texture, smoothness, and style in a single go. The oval brush with rounded edges comprises the optimal form to provide long-lasting lift and volume to your hair. The tufted bristles with nylon pins untangle your hair and tenderly massage your roots and scalp while delivering excellent fluff. This hot brush is also equipped with a ceramic barrel and 360-degree airflow vents that dry your hair faster and with more precision, all while boosting the staying power of your hairstyles. It also features ionic technology for that ultimate glisten. A six-foot rotating cord and three heat settings add ease of use to suit your needs. Managing the appliance during use is a breeze, thanks to its lightweight and ergonomic construction. To keep your hairstyle looking well put-together, make sure to use one of these amazing hair gels, too.
Key Features:
Oval-shaped brush head with rounded edges
Ceramic barrel for protection
360 degree airflow vents for instant drying
Ionic technology with tufted bristles
Three personalized temperature settings
Revlon One-Step Hot Air Brush




Bid farewell to messy, frizzy, and tangled hair and say hello to your new best friend. This phenomenal hair styling device by Revlon is a one-step solution that lets you accomplish your hair goals in no time. Revlon prides itself on its commitment to providing women around the world with a diverse range of high-quality yet affordable personal care and beauty products. That dedication is evident in the design of this hot airbrush. Featuring the latest ionic technology, this hot air brush imparts a brilliant gleam and smooth finish to the hair while drying it, resulting in a frizz-free head of voluminous curls. With this brush's hot air steam, you can dry and style your hair at the same time, speeding up the process of getting ready in the morning!
The Revlon One-Step Hair Dryer and Styler contains a professional swivel cord six feet long, and an all-in-one non-detachable brush head. The brush comes with detangling bristles that glide seamlessly through your hair while paying special attention to your delicate scalp. The large paddle design of the brush head offers a greater surface area, which enables you to work through your hair swiftly. This powerful device can be used on all hair types and lengths, but it's one of the best hot air brushes for short hair. You can personalize the settings and choose from multiple heat levels. This hot air brush is not only a great styling tool but is also uber-comfortable to use, owing to its lightweight construction and maneuverable design. To keep your hair well-groomed, make sure to use one of these top hair clays from time to time.
Key Features:
2 colors
Smooth results with less frizz
Flexible tangle-free bristles
1100 watt drying power
Negative ion technology
2 Heat/Speed settings
Specification:
Brand

Revlon

Model

RVDR5212PNK

Weight

1.65 pounds
Hot Air Brush FAQ
Q: What is a hot air brush?
A: A hot air brush is a hairstyling appliance in the form of a hairbrush that works like a hairdryer, but has several functions; it can straighten, curl, or volumize hair while drying it. The basic principle involved is that hot air blows through the bristles of the brush, which enables you to dry and style hair simultaneously. A hot air brush is an excellent alternative to a conventional hairdryer as it combines the functions of a dryer with those of a straightener and a curling iron.

Q: Do hot air brushes really work?
A: Yes! Hot air brushes are incredibly useful, if used correctly. The first step is to choose a dependable brush with working features that are ideal for your hair type and styling needs. We recommend you thoroughly review the market before settling on the one for you.
Q: Are hot air brushes bad for your hair?
A: Hot air brushes are much safer to use than conventional hair straighteners and curling irons that hold the hair between heated plates. Conventional hairstyling accessories can cause excessive damage, leading to split ends and dry, brittle hair. Hot air brushes, in comparison, work by blowing hot air through the hair; they accomplish their objective faster and are easier and safer to use.
Sign Up Now
GET THE VERY BEST OF GEARHUNGRY STRAIGHT TO YOUR INBOX