Best Fishing Carts In 2022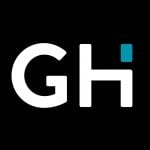 This product guide was written by GearHungry Staff
Last Updated
September 27, 2019
GearHungry Staff
GearHungry Staff posts are a compilation of work by various members of our editorial team. We update old articles regularly to provide you the most current information. You can learn more about our staff
here
.
GearHungry may earn a small commission from affiliate links in this article.
Learn more
Whether you like to fish at the lake, river, ocean or local pond, having the best fishing cart you can get your eager hands on is a must for making the whole day (or weekend) out one of the most enjoyable and hassle-free activities you've ever done.
A fishing cart is an essential piece of gear that doesn't just make it easier to carry everything – including bait, lures, rods, and coolers – but also keeps everything organized. As a bonus, some carts even give you a place to set yourself down and take a much-needed rest while you wait for that sweet first bite.
If you're heading out on your one or going with a group of your best fishing buddies, there's no excuse to not take a cart with you, because if you don't where are you going to keep the snacks and drinks to pass the time? Here are our picks for the best fishing carts around.
The Best Fishing Cart
Berkley Collapsible Fishing Cart
The Catch of the Day, or our choice for the best fishing cart around is the Berkley Collapsible Fishing Cart which delivers on a variety of fronts to ensure you are fully packed and fully organized for your next fishing trip.
It supports loads up to 200 pounds and comes complete with 6 rod (removable) holders and a foldaway cutting board for when you reel in your first catch. The high capacity size is enough to carry a 48 quart cooler full of food and drink, while the collapsible design ensures simple, straightforward storage when you're not using it or transporting it to your destination.
It's durable, too, but perhaps not as durable as we'd like it to be. The frame is tough, but the fabric gives us a slight worry that it could tear too easily if not taken care of or caught on something sharp. However, it's still easy to push or drag, and the vast storage space means we can look past it for now. For more amazing fishing gear, check out our guide to the best saltwater fishing rods.
Key Features:
Collapsible
Supports up to 200 lbs
6 removable rod holders
Heavy duty wheels
Foldaway cutting board and knife storage
Specification:
Brand

Berkley

Model

BAFC48

Weight

44.7 Pounds
High capacity
Suitable for beaches, piers, and river or lake sides
Easy to store and transport
Some parts feel a little fragile
Muscle Carts Blue Marine And Fishing Cart
If you're looking for a versatile beach fishing cart, the Muscle Carts Blue Fish and Marine Cart is a fantastic option to consider for the next time you head out. This jumbo size choice provides plenty of space for rods, chairs, coolers, and more to ensure you're never left without necessary gear.
It's easy to either push or pull, and the low pressure tires are perfect for softer ground to make it a comfortable journey to the shore. The sturdy aluminum frame also ensures reliable performance, and it can carry as much as 220 pounds, so feel free to pack it full of all the beers you can find. If you choose this cart, though, we'd advise you keep an eye on the tires, as they may need to be inflated more often than other options. Be sure to also check out our guide to the best fishing bobbers for more amazing products for fishermen.
Key Features:
Jumbo size
Holds chairs, rods, coolers, and more
Carries up to 220 lbs
Push or pull
Low pressure tires
Specification:
Brand

Muscle Carts

Model

HDBC-BLUE

Weight

27.6 Pounds
Ideal for soft sand, pier, or lakeside
Sturdy aluminum
Easy assembly
Tires do not stay inflated
Plus One Cart Pier Fishing Cart
The Plus One Cart Pier Fishing Cart comes with 6 rod holders and an expandable flatbed to maximize space without seeming too bulky and cumbersome. The intelligent design makes it easy to store all your gear including tools and additional cargo, while also being large enough to fit an ice chest to ensure your drinks stay refreshing all day long.
It hauls as much as 300 pounds of gear, and the telescopic handle makes it easy to maneuver, whether you want to push or drag. The yellow wheels are clear and easy to identify, while its rust resistant construction ensures longevity. The wheels are suitable for solid ground but won't hold up too well on soft sand, so if you prefer to head to the beach for your fishing, there are more reliable options out there. You may also like some of the best fishing nets from our list, so be sure to check them out.
Key Features:
Expandable flatbed
6 rod capacity
Tools rack and cargo walls
Hauls up to 300 lbs
Large enough to fit a small ice chest
Specification:
Brand

Plus One Cart

Model

B00YW6BVFQ

Weight

23 Pounds
Sturdy yellow wheels
Rust-resistant
Telescopic handle
Not recommended for soft sand
Sea Striker Beach Runner Deluxe
The Sea Striker Beach Runner Deluxe is a large fishing cart designed for those days when you're out from sunrise to sunset. It comes with pneumatic wheels for greater control over a variety of terrains to ensure easy transportation wherever you go while the ergonomic handle allows for easy navigation.
Inside, there's enough space for a 54 quart cooler while still having enough space to include the rest of your fishing gear, too. The multiple fishing rod holders are perfect for group fishing sessions and make it easier to move everything at once and minimize the amount of trips you need to take to and from the car.
It's easy to put together, and the package comes complete with all the tools you need. Sea Striker also claim it's easy to store, but only if you have the energy to take it apart, so maybe not. While it looks large on the pictures, it's not as large as you think, but it still provides enough capacity to ensure you can pack everything away with ease. For more cool options for carrying your fishing gear, check out our guide to the best fishing backpacks.
Key Features:
Rod holder
Pneumatic wheels
Space for 54 quart cooler
Durable design
Easily storable
Specification:
Brand

Sea Striker

Model

BRSC-DLX

Weight

31.1 Pounds
Easy to assemble
High ergonomic handle
Tools included
Smaller than it appears on pictures
Gorilla Carts Fish & Marine Cart
Sometimes, you can just tell a product is tough from the name, and the Gorilla Carts Fish & Marine Cart does just that. It boasts a rugged and robust aluminum frame which combines with all-terrain wheels suitable for all environments and conditions to provide a versatile product you can use at sporting events as well as fishing.
As for storage, this fishing wagon has 8 removable rod holders and a foldable bait tray and can carry loads not exceeding 200 pounds. There are also slots for your lures and tools like fishing pliers that allow easy access for when you want to cast a line or make some quick repairs to ensure high performance all day long.
It's easy to store and easy to set up once it arrives at your door, however, while the tires can roll comfortably over whatever terrain you come across, they aren't as durable as others and may be prone to damage. The rest of the cart is reliable, though, so as long as you don't smash it against the ground, you should get along fine. 
Key Features:
Rugged aluminum frame
All-terrain tires
8 removable rod holders
Foldable bait tray
Pulls up to 200 lbs
Specification:
Brand

Gorilla Carts

Model

GCO-5FSH

Weight

28 Pounds
Lure and tool slots
Easy to store
Simple assembly
Tires are not as durable as other options
Drifter Marine Pier Cart Combo
Our final pick and our choice for the premium surf fishing cart on the market is the Drifter Marine Pier Cart Combo. This excellent and feature-filled choice boasts a large capacity and removable tires for easy replacements if needed. It also carries as much as 150 pounds, which isn't the heaviest, but sometimes you don't need such a load, the lightweight design and construction also makes it easy to carry and transport but the reinforced tubing means there is a wider range of durability you don't get with cheaper carts.
The built-in cutting board and liner is convenient and helps save extra packaging space, which means you can fit in a 52 quart cooler for camping with ease. The tires are also foam filled, which makes them perfect for saltwater, but the whole thing isn't foldable, which may be a problem if you are struggling for storage space. This means it's not ideal for fishermen who love to go out with a group of buddies, but it's still perfect for the solo fisherman looking to get some much-needed time to themselves on the shore.
Key Features:
Removable tires
Large capacity
Cutting board and liner
Carries up to 150 lbs
Reinforced tubing
Specification:
Brand

Drifter Marine

Model

B074BDLS8D

Weight

22 Pounds
Versatile design
Space for a 52 quart cooler
Foam filled tires are suitable for saltwater
Fishing Cart Buying Guide & FAQ
How We Chose Our Selection Of Fishing Carts
We always strive to pick only the finest products for our selection, and to make sure we recommend the right ones for you to enjoy, we compare the possible products against these 3 factors.
Brand - Famous, reliable brands are the easiest way to gauge how good a product is. The reputation gives you an idea of the quality, the features, and the value for money. Different readers need different things, though, which is why we aim to pick out examples from a range of brands instead of focusing solely on one or two.
Price -The price of a product often reflects its quality, however this price can be inflated because of the brand and other factors. Again, we understand our readers have varying needs and budgetary constraints for what they look for in a fishing cart so we ensure we selected a wide range of prices without looking for the cheapest, flimsiest option around.
Review - Reviews are the easiest way for us to determine whether a product is worth recommending. This is because the reviews gives us a unique insight into the product which is not possible when looking at the product descriptions. With such a range of different voices to be heard, reviews allow us to discover the good, the bad, and the ugly to ensure we select the right products for you.
Features To Look For In Fishing Carts
Before you pack your gear away and scribble a hastily written Gone Fishin' sign, check out these essential key features of fishing carts to make sure you find the right one for you.
Quality - A fishing cart of the highest quality should be at the top of your priorities (but only if you're looking for a fishing cart, obviously). But what is quality, exactly? It can refer to a lot of things but generally includes everything from the construction to the performance, along with small bits in between.
It's important to find a fishing cart that can withstand the weight it claims to support, which is typically no more than 200 pounds, although it varies between brands) while also being resistant to rusting and corrosion. This last point is especially important because of your close proximity to water.
The wheels are another quality-focused thing to consider, and they should be capable of rolling easily over a variety of terrains while also not showing any signs of damage, at least not for a while, anyway.
Material - The material of your fishing cart will also vary depending on the brand and style you are looking for. Some carts use nylon to make the cart easily foldable, whereas others rely on aluminum framing or plastic casing to keep everything secure.
There is no right or wrong pick when choosing the material for your fishing cart, but the material may affect how easy it is to use. Nylon is more lightweight, but also may not be as durable and is more prone to rips and tears. However, a plastic or aluminum frame is not as stowable and may make it more difficult to pack gear into.
Size - The maximum size of your fishing cart will always depend on how serious of a fisherman you are and how much gear you like to take with you on your fishing trips.
Consider refreshments, the size of your tackle box, and how many rods you need to take with you, especially if you're traveling in a group. Also think about how easy it will be to drag or push the cart along. A bigger cart may allow you to carry all the essentials plus more just in case of an emergency, but too much stuff will make it difficult to navigate over different terrains, particularly deep soft sand and boggy river banks.
Storage - Of course, it's unlikely you will be fishing all the time, so in the time between your fishing trips, you need a cart that's easy to store out of the way. For times such as these, a compact and easily foldable fishing cart is ideal, as it minimizes the space needed to pack it away properly.
However, you're likely to only find this with fabric-based carts, and while aluminum-framed options will claim to be foldable, this generally means you need to unscrew the nuts and bolts and entirely disassemble the cart before storing it in your backyard shed.
Fishing Cart FAQ
Q: What is fishing cart?
A: A fishing cart is a small, hand-push or hand-dragged vehicle used to store your fishing gear. It is not a complex nor complicated piece of fishing gear, but it is very useful, especially if you have lots of equipment.
With multiple rod holders, space for coolers, chairs, and tackle boxes, a fishing cart eliminates the hassle of carrying and balancing everything you need and - inevitably - dropping it all into the surrounding mud. Top quality fishing carts are compatible with sand, piers, and lakeshores or riverbanks, so often it doesn't matter where your preferred fishing location is.
Some also double up as seats and eliminate the need for camping chairs, although they may not be as comfortable. Most fishing carts have enough capacity to carry a 52+ quart cooler, too, so you can stay refreshed while you wait for the catch of the day.
Sources:
Beach Carts - Outdoor Suggest
Sign Up Now
GET THE VERY BEST OF GEARHUNGRY STRAIGHT TO YOUR INBOX