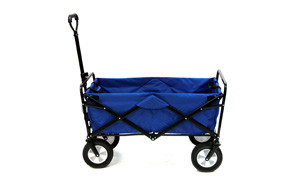 MAC Sports Collapsible Folding Beach Wagon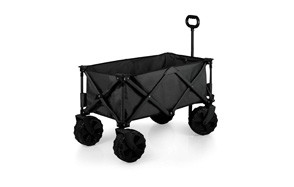 ONIVA Collapsible Beach Wagon
Mac Sports Heavy Duty Beach Utility Wagon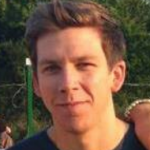 A simple trip out to a park or beach can become a hectic activity; from the planning to the packing of all essentials such as the coolers, chairs, towels, umbrellas and even the floats! This struggle can take a turn for the worst when the trip includes children and pets, as their addition will result in even more gear to be packed. However, with the best beach wagon handy, your summer vacation wouldn't have to look so gloomy and hectic. These units are designed after extensive research has been carried out, to help you carry all these items and even more, in a single trip. Say goodbye to backaches and multiple tours with our list of recommendations for the best beach wagons below! All products listed below are our favorites as a team, mainly because they are durable, affordable, and also offer the highest performance as compared to products from other manufacturers. Have a look! Who knows, you might find the unit you've been searching for.
The Best Beach Wagon
Beach Wagon Buying Guide
How We Chose Our Best Beach Wagons
Price - Generally, it doesn't cost a fortune to own a cart or wagon. Also, low rates of beach wagons don't make them low-quality products. With the belief that customers pay for the quality they receive, all the products selected by our team are some of the most reasonably priced units that every budget can afford, thanks to the time taken by brands to find a balance between materials and price.

Durability - With the many trips you're yet to plan, your beach wagon must last you a long time. In curating a list of recommendations for readers, the durability of several beach wagons was considered, with regards to the materials used and the form of construction used. The products selected don't require constant repairs, which will cost you more than you bargained for. Durable construction materials such as aluminum and metal were considered more durable, as compared to plastic.
Portability - With the main aim of a utility wagon being the movement of gear, people or food across locations, another factor that was at the top of our priority list while hunting for the best beach wagon was portability. The brands included in our list produce utility wagons that can be moved from one location to the other with ease, even when they're fully loaded. They are lightweight units when empty and feature rigid frames that can be collapsed when it's time for storage.
Accessories - The existence of competition in the beach wagon market has led many manufacturers to create distinct designs with additional features that will draw in more consumers. Examples of these accessories are side tables, umbrella holders, coolers, cup holders, utility trays, cell phone holders and the ability to hold up to six beach chairs at any given time. These design advancements made the selection of the best extremely easy since we love to provide elements of surprise to our readers.
Terrain - All our favorite beach wagons are great for every kind of ground, from the sandy beaches to rugged grounds. In choosing, we analyzed the strength and size of their tires, as well as the materials they were made from.
Material - Materials are essential for the performance and durability of any product, beach wagons included. Once the material of the cart is of poor quality, the units' productivity becomes redundant. Our team of analysts and researchers hunted down all products that showcased high resistance to tear, were lightweight and also super durable. Also, the materials used in constructing our recommended beach wagons are easy to clean in the event of a drink spillage.

What To Look For In The Best Beach Wagon
Knowing what features to look for in your next beach wagon is incredibly important as this will help you get the best deal possible. Some key features have been listed below to help you make the right purchase.
Frame - The frame of a utility wagon is one of its most essential parts. Poor design of the structure can cause your cart to bend and break when under a little pressure. When making a choice, you must consider the location you're most likely to frequent with it, to select one with materials that won't deteriorate over time.
Weight - A beach wagon must not be bulky or heavy when empty, even though its meant carry tonnes worth of items. Lighter carts are easier to fold for storage, while more heavy beach wagons are harder to maneuverer and fold for storage.
Wheels - The wheels of your utility cart must be large enough to provide stability on all types of terrain. Small tires tend to sink when used in areas such as sandy beaches. Most quality wagons feature plastic tires that have extra traction and an extremely wide stance. These features low for natural movement of your cart on any kinds of terrain even while fully loaded.
Assembly - The process of installation for all beach wagons must be straightforward. The process must not take a lot of time to undertake and should involve necessary actions such as attaching a handle or putting wheels on the cart.
Beach Cart or Wagon? - Both the beach wagon and beach cart are ideal for easy transport of food, gear, and tools from one location to another. There are some differences between the two. Generally, beach carts are taller with smaller wheels, and also feature taller handles and a smaller footprint than that a wagon.
Beach wagons aren't characterized by an enclosed space like the beach carts. They feature a longer body and are generally lower to the ground, with an open area for better access to all your items. The handle of the beach wagon requires pulling due to their more protracted nature.

Storage Space - The available storage space of a beach wagon or cart is the primary reason for its purchase. Look out for carts that can accommodate all your gear. If possible, go for models that provide loads of pockets for extra storage. You should also think about how your wagon will be stored when it's not in use. The ability of a wagon to be folded makes its storage easier and much more appealing. If your cart is easy to store, you're more likely to keep it for a long time.
Sources:
Polyurethane - Wikipedia
Steel - Wikipedia