Last updated:
19 Aug 2020
10 Best Wheelbarrows (Review) In 2021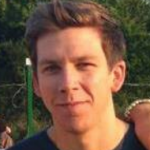 This product guide was written by Jordan Carter
On the market today, several wheelbarrows are being sold, and this makes finding the best wheelbarrow very difficult. Wheelbarrows as a tool, have been extremely helpful to man since the early days, aiding in the transport of items to and from locations. Since their invention in China, wheelbarrows and their design have come a long way. In this article, we're exploring the most exceptional wheelbarrow designs, analyzing all their features and specifications to find out why they receive positive reviews from many users around the world. Do you need a wheelbarrow urgently? We've got you covered with ten different wheelbarrow options and a buying guide!
The Best Wheelbarrow
Wheelbarrow Buying Guide & FAQ
Volume Capacity - A pertinent feature to consider before purchasing a wheelbarrow is its volume capacity. For work that requires transporting or hauling bulk loads, wheelbarrows with a higher volume capacity are better options. Using a wheelbarrow with a lesser volume capacity for heavy loads will mostly lead to damage. So, as a general rule, always look for a wheelbarrow that has a volume capacity that is higher than the total amount of weight you plan to carry.
Weight Capacity - Another important feature to consider is the weight of a wheelbarrow. Avoid purchasing wheelbarrows that are too heavy as they will offer less stability and balance and will be difficult to maneuver. The weight capacity of a wheelbarrow also depends on the type of materials used in construction. Wheelbarrows constructed from polyethylene are considered to be lightweight but they are still capable of hauling heavy loads.

Materials Used In Construction - The materials used for construction are also worth considering - they mostly include polyethylene, and metal. Though metals provide a higher degree of strength and stability, they also add immense weight to the barrow which can make it hard to operate. It is, therefore, crucial to choose a material which is not only lightweight but strong enough to support heavy loads.
Primary Use - Since there are different kinds of wheelbarrows with different specifications, you have to purchase according to what you plan to use it for. If for yard or garden work entails moving mostly small objects and tools, lightweight plastic barrows are a more affordable alternative to metal ones. On the other hand, heavier objects such as bricks and wood should be transported with a steel or metal barrows which are much sturdier.
Storage - Storing your wheelbarrow after use is very important for the durability of the product. However, the size of a wheelbarrow directly affects how it can be stored properly. Compact and smaller wheelbarrows take up less storage space. On the other hand, wheelbarrows with bigger frames are often hard to store.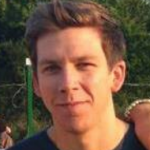 Jordan Carter is Gear Hungry's resident Editor-in-Chief with a genuine love and passion for all things tech. Jordan works diligently to ensure only the best products ever make it onto the platform and are showcased in Gear Hungry's carefully curated, tested and expertly researched, informative buying guides.
The best!
Gear, gadgets & stuff for men
Straight to your inbox