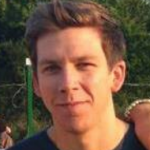 On the market today, several wheelbarrows are being sold, and this makes finding the best wheelbarrow very difficult. Wheelbarrows as a tool, have been extremely helpful to man since the early days, aiding in the transport of items to and from locations. Since their invention in China, wheelbarrows and their design have come a long way. In this article, we're exploring the most exceptional wheelbarrow designs, analyzing all their features and specifications to find out why they receive positive reviews from many users around the world. Do you need a wheelbarrow urgently? We've got you covered with ten different wheelbarrow options and a buying guide!
The Best Wheelbarrow
Wheelbarrow Buying Guide & FAQ
Features To Look For In A Wheelbarrow
Our list of amazing wheelbarrows offers readers with a wide range of products to consider when searching for the ideal hauling unit for all their construction or gardening needs. There are, however, some factors users and potential buyers are to think before they choose a particular product. Below, we discuss some of such factors in detail, offering you the vital signs to look out for to ensure that you receive value for your money.
Size - You need to know that, wheelbarrows exist in many sizes and shapes, with each model having different capacity. This is vital information that must be known before you rush out to purchase the first wheelbarrow you come across. Generally, users are to buy carts that suit their height, to make its use more comfortable. Since many wheelbarrows come pre-assembled, some models require you to assemble them before use. Be mindful of the height measurements of any wheelbarrow you want to purchase and as much as possible, test out the product before you dish out money for a purchase.

Handles - One major feature of a utility cart is the handles. These are parts of the product that aid in movement and off-loading; thus, they must be both durable and comfortable to use. The common materials used in the construction of wheelbarrow handles are hardwood and metal. For hardwood models, ensure that the handles are sealed to prevent splitting or cracking. Also ensure that all metal handles are made from sturdy, heavy-duty metals that provide the longevity of the handles.
Wheels - Its wheels control movement of any wheelbarrow. Some models make use of a single wheel, while others have dual wheels that aid in both mobility and stability. When selecting a wheelbarrow, it is advised that you opt for those with flat-free tires, as these are more economical options. Since their tires don't get flat, you can save money that would've been used in finding a replacement and even use it for more urgent situations.

Use - Depending on whether you'll be using your wheelbarrow for construction activities or simple activities in your garden or backyard, you will have to pick a model that complements the action. From experience, plastic tubs are not strong enough for carrying items such as bricks. At the same time, carts with steel tubs are considered waste when used to tend to flowers.
Tub Material- The container of a wheelbarrow is where your load sits. This portion of your cart may be made from materials such as PVC or a sturdier, rust and weather resistant material. Canvas tubs are standard for hauling heavy-duty loads; thus, they're used commonly on construction sites.