Best Wheelbarrows In 2022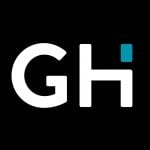 This product guide was written by GearHungry Staff
Last Updated
April 18, 2019
GearHungry Staff
GearHungry Staff posts are a compilation of work by various members of our editorial team. We update old articles regularly to provide you the most current information. You can learn more about our staff
here
.
GearHungry may earn a small commission from affiliate links in this article.
Learn more
On the market today, several wheelbarrows are being sold, and this makes finding the best wheelbarrow very difficult. Wheelbarrows as a tool, have been extremely helpful to man since the early days, aiding in the transport of items to and from locations. Since their invention in China, wheelbarrows and their design have come a long way. In this article, we're exploring the most exceptional wheelbarrow designs, analyzing all their features and specifications to find out why they receive positive reviews from many users around the world. Do you need a wheelbarrow urgently? We've got you covered with ten different wheelbarrow options and a buying guide!
The Best Wheelbarrow
WORX WG050 Aerocart 8-in-1 2-Wheel Wheelbarrow




We have identified the Worx Aerocart as our best choice of a wheelbarrow in today's article for a series of reasons, one of which includes its exceptional service and functionality. This is an 8-in-1 wheelbarrow unit that offers multiple purposes to owners. It can be used as a yard cart as well as a wheelbarrow depending on your needs. This narrow wheelbarrow features adaptability that enables users to change its design to fulfill a myriad of purposes as and when they please. The Aerocart wheelbarrow features design elements such as flat-free tires which are also oversized; an all-steel construction that enhances its durability and a pair of fold-out extension arms.
The Worx Aerocart wheelbarrow is the best wheelbarrow for all your activities that require the transport of goods and other items. It saves you time while undertaking up to eight different functions for you. Professionals build the fold-out extension arms with help from modern innovative technologies to help carry items such as straw bales, flower pots, mulch bags, and other heavy and awkward items. All the included attachments of the Aerocart helps it to act as a cylinder holder, wheelbarrow, potted plant mover, hand truck, rock lifter, extended dolly, bag holder and a trailer mover.
Generally, the Aerocart comes with a 300-lb weight capacity with an independent weight of up to 48 lbs. Its tub features a capacity of 3 cubic feet, and this enables users to move loads of bricks, wood, dirt or anything else that needs to be hauled. It is a sturdy product with a patented two-wheel design adjusted to the center of gravity for manageable operations. Get work done in less time with this unit from Worx. This makes a perfect gift for gardeners in your life.
Key Features:
Versatile lifting and moving work system
Oversized, flat-free tires
Patented design
All-steel construction
Specification:
Brand

Worx

Model

WG050

Weight

49 pounds
The AMES Companies, Inc 2463875 Ames Easy Roller Wheelbarrow




We take a step away from our best choice product to admire what is known as the most affordable wheelbarrow. This is the Ames Poly Yard Cart, a wheelbarrow that also works wonderfully as a a yard cart. In recent time, many manufacturers have considered the addition of different innovations to make their product stand out via its extensive user experience. It is, for this reason, that the ames wheelbarrow is a versatile unit that makes work more comfortable and more enjoyable.
The ames companies have sought to create a metal wheelbarrow that is an answer to all issues experienced by their customers all around the world. Their solution in the form of design is backed by several types of technologies to ensure that, it is both functional and durable enough to withstand all the external forces and pressures posed on it by both users and the loads they want to carry. This wheelbarrow features a corrosion-proof poly tray and comes with handles made from hardwood and sealed for secure handling. Size wise, this product comes in a junior size but does the job of a man-sized wheelbarrow, making it a fascinating product to use for all your hard-core carrying and movements.
The tires of this wheelbarrow feature a steel axle and also have ball bearings that make them robust in their operations. We recommend this unit for individuals who need the services of a wheelbarrow, but don't have the adequate space to accommodate its massive frame. This little one can be stored with ease and also gets all the work done. Don't forget to wear gardening gloves wnem working in the garden and you can find some great pairs in our guide.
Key Features:
Four cubic foot capacity
Integrated tool tray
All-poly construction
Extra-wide wheelbase
Specification:
Brand

The AMES Companies, Inc

Model

2463875

Weight

18 pounds
Marathon Yard Rover – 2 Tire Wheelbarrow Garden Cart


It's not difficult to make a good wheelbarrow. It needs to have big wheels that can traverse rough ground, a durable tray made from high-quality materials, and a comfortable handle. The Marathon Yard Rover has all three. The large air-filled wheels make it super easy to move around and it's better balanced than your average wheelbarrow. 
The rust-proof poly tray has a load capacity of 300 pounds and a total space of 5-cubic feet. The loop handle makes it easy to push, pull, and dump the contents. Also, weighing just 25 pounds, it's around 25% lighter than the average wheelbarrow. 
Key Features:
Air-filled wheels 
Large loop handle 
5-cubic foot poly tray 
300-pound load capacity
Weighs just 25 pounds 
Specification:
Brand

Marathon

Model

70007-AMZ

Weight

25 pounds
Polar Trailer 8449 Heavy Duty Wheelbarrow

A brand that makes a comeback with another amazing wheelbarrow model is Polar Trailer. They have launched the Polar Trailer Cub Cart, a heavy duty wheelbarrow manufactured with a 400 lbs load capacity and a seven cubic meter tub design meant to help users haul and transport all their essential materials and objects from one location to the other. It features wide-track tires that are flat-free in design. These tires increase the durability of your product and also extends its lifespan to make it usable for more extended periods. 
The Polar Trailer Cub Cart has engineering that makes it high impact. Also, it is both crack and rust-proof which means it will be around for long. On its own, this wheelbarrow is regarded as the lightest hauling product on the market. And the most substantial duty cart you will ever find. It is well suited for your lawn duties and can deal with all your landscape rocks and firewood. Assembling this small wheelbarrow after a purchase is straightforward and storage is pure due to its size. It is the best wheelbarrow for people in need of a rugged and durable cart for all their hauling needs. Our handy guide to the best garden hoses features more great products like this.
Key Features:
Weighs 35 lbs, High impact polyethylene tub
Wide rugged wide-track rubber tires,
Shielded ball bearings
Optimum balance for easy heavy load hauling
Specification:
Brand

Polar Trailer

Model

8449

Weight

36 pounds
Polar Trailer 8376 Wheelbarrow




The Polar Trailer Utility Cart is another great wheelbarrow product on the market today. Many satisfied customers rave about its functionality and also recommend it for those who need a smooth movement of load within the shortest possible time. This beautiful cart features a load size of 10 cubic feet with a load capacity of 400 lbs. With full dimensions, the Polar Trailer cart can carry all your loads which may include bricks, rocks and many others. Alone, this unit weighs 49 lbs and comes with a tub made from high impact polyethylene.
The Polar Trailer Utility Cart features a rugged hauling design that increases its appeal to many potential users. It is regarded as the ideal hauling product for all items needed for a camp or outdoor event. It can move all your stuff from your car's trunk to the camping site without any fault. Its engineering has been done such that it is easy to assemble and pull apart. It features ball bearing hubs for smoother operation with its wheels being produced from solid rubber tires. These wheels are also spoked in design, and they are flat-free which increases the durability of your wheelbarrow.
If you need a heavy duty wheelbarrow to haul firewood, mulch, rocks, grass clipping, yard, and camping gear, we would recommend the Polar Trailer Utility Cart to you. It is highly functional, very durable and extremely budget-friendly for all economic buyers. With such a product, all your hauling needs will get sorted as quickly and effortlessly as possible. Formore great gardening tools check out our guide to the best lawn edgers.
Key Features:
Load capacity: 400 lbs,
High impact polyethylene tub
Dimensions: 65″ X 29″ X 29″
Tires: 2-20″ spoked wheels with solid rubber tires
The AMES Companies, Inc KPWB10 1.25Cf Kids Wheelbarrow

There is another wheelbarrow model from the Ames Companies on our list of perfect wheelbarrows. This is the Ames Kids Wheelbarrow, a unit designed specifically for smaller quantities and activities. This unit is built with the sturdiness and durability of a typical wheelbarrow, with a size that is large enough to accommodate essential items, but small enough for secure storage as compared to larger models produced by the Ames Companies. It features handles made from sealed hardwood with a grip that enables you to move your wheelbarrow about without any issues.
The Ames Kids Wheelbarrow has a poly tray designed and manufactured to be corrosion-proof. This means that no matter the load placed within your mini-barrow, the chances of it rusting or getting affected by moisture from elements such as rain are minimal. This extended the durability of the Ames Kids two wheel wheelbarrow and made it one of the most purchased units in the world. Movement of this unit is made easy thanks to its ball bearings, steel axle and the robust nature of the rubber tires. One look at this product will leave you wondering about how powerful and capable it is. And a single use will leave you breathless.
Some other features of this unit include a red poly wheel, sturdy steel legs, and steel front tray braces for extra stability. This Ames True Temper Tool for Kids is one of their most celebrated designs so far. It is a spectacular product with the ability to do everything its larger counterparts do and perhaps even more. If you love gardening, then check out our guide to the best garden shovels.
Key Features:
Measures 33-by-17-by-15-3/4-inches
Corrosion-proof poly tray
Sealed hardwood handles
Junior size wheelbarrow with man-size features
Specification:
Brand

The AMES Companies, Inc

Model

KPWB10

Weight

8.75 pounds
Best Choice Products Dual Wheel Home Wheelbarrow




Haul all your heavy tools and other items from one location to the other with ease, thanks to the Best Choice Wheelbarrow and Garden Cart. This multipurpose large wheelbarrow acts as a garden cart, wheelbarrow, and a yard cart, depending on what you intend using it for. It comes in its popular green color and features a construction that makes use of powder-coated steel, rubber and polyurethane for a rust-proof performance. This garden cart is one of the best wheelbarrows, according to many users on online review platforms. They love it because of its sturdiness and exceptional functionality.
The Best Choice Cart is a dual-wheel product by design. It features versatile handles made with thick padding to enable them to act as a stand when the wheelbarrow isn't in use. These handles also make the process of pushing very easy and manageable, not forgetting comfortable. For the smooth movement of this unit, 13-inch rubber wheels are employed in the build of this cart and these wheels are made to be both pneumatic and sturdy for smooth steering of your cart. The tires of the Best Choice wheelbarrow can accommodate a broad range of terrains without any issues.
You can use this product for both simple and complex projects. Its heavy duty construction enables it to withstand pressures from all angles with ease. The load capacity of this unit reaches up to 265 pounds, making it possible for you to fill up with different tools and items. It is easy to transport and store, thanks to its compact build. To limit wear and tear, users are advised to place this wheelbarrow in a convenient area such that a significant amount of storage space isn't compromised. Be sure to also check out our list of the best electric weed wackers for more great items like this.
Key Features:
Green colored wheelbarrow
Rustproof performance
Thick padded loop handles
13-inch rubber wheels
Specification:
Brand

Best Choice Products

Model

SKY2705

Weight

26 pounds
Jackson M6T22BB 6-Cubic-Foot Wheelbarrow

Several online review platforms for the best wheelbarrows have enlisted the Jackson Wheelbarrow as one fantastic product that must be experienced by everyone at least once in a lifetime. This is a garden cart designed to perfection, with attention given to the slightest detail. It features one of the largest capacities in the world of carts, six cubic feet and this enables it carries all your rocks, boulders and other materials. The Jackson Cart is a heavy-duty wheelbarrow explicitly made for use in the construction center by contractors and other builders.
Besides its build, the Jackson wheelbarrow has handles that offer maximum leverage during the hauling process. These handles are full-sized and made from hardwood to increase their durability. Their trays are made from heavy-duty materials such as professional grade steel, and this enables them to withstand pressures from even the toughest jobs. It also came with a two-ply pneumatic ball bearing wheel, a rust-resistant blue powder coat and patented leg stabilizers that make your cart more resistant to tipping. Find more great products like this by checking out our guide to the best pruning shears.
Key Features:
Large 6-cubic-foot capacity
Full-size hardwood handles
Fully supported steel tray
Pneumatic two-ply ball bearing wheel
Specification:
Brand

The AMES Companies, Inc

Model

M6T22BB

Weight

58.6 pounds
True Temper 6 cu. Ft. Steel Wheelbarrow

We present to you the True Temper Steel Wheelbarrow, one amazing wheelbarrow you would want to possess after you see it. This wheelbarrow is merely incredible. It is available in two distinct models; one with a single wheel and another with two wheels. The choice is left to you to make because each model is exceptional in its way. The True Temper Cart can be used not only as a cart but also as a garden cart for all your tools and plants. It is made with steel or plastic and is considered by many users as the most massive brand on the market in recent time. Besides its weight, it has proven to many that it delivers a hassle-free use to users and also features extended durability.
The True Temper Steel wheelbarrow comes with tires that never get flat, saving you the hassle of spending on tire replacements every other year. It can be used in commercial industries and also in the comfort of your home to haul heavy loads from anywhere to everywhere with ease and within the shortest possible time. There is an optional kit that can be purchased by owners to enable them to convert their one-wheel unit into a two-wheel product for more stability. Concerning the handles that aid in movement and off-loading, the True Temper cart has its handles made from durable steel and this means you don't have to worry about them getting brittle or splintered, as hardwood handles tend to get. Don't forget to also check our guide to the best leaf shredders.
Key Features:
Six cu. Ft. tray
Steel tray
Steel handles
One tire system
Specification:
Brand

True Temper

Weight

C6ORUT14
Green Thumb 70008 2 Wheel Poly Wheelbarrow

The Green Thumb Poly Wheelbarrow is the final recommendation on our list and one of the best wheelbarrow on the market offering both economic and functional value to customers. This hauling device comes with a 300 lb load capacity and the ability to maneuver on different kinds of terrain. It has a tray made from polyurethane and also features the dual pneumatic wheels for smooth movement. Enjoy the ability to move oversized loads within short time frames thanks to this unit from Green Thumb. It is a special cart made from black powder coated steel and polyurethane.
For easy pulling, pushing and lifting, this utility cart comes with a loop handle made from a sturdy steel frame. Other features of this unit include its two wheels that offer increased stability when the cart is full. We believe that hauling should be hassle-free and mustn't take too much time which is why we recommend the Green Thumb cart for your garden or your construction works. You may also like our guide to the best smart sprinkler systems so check it out.
Key Features:
Five cu ft poly tray
300 lb load capacity
Easily rolls over terrain
Loop handle
Specification:
Brand

MARASTAR

Model

70008

Weight

27.8 pounds
Wheelbarrow Buying Guide & FAQ
Volume Capacity - A pertinent feature to consider before purchasing a wheelbarrow is its volume capacity. For work that requires transporting or hauling bulk loads, wheelbarrows with a higher volume capacity are better options. Using a wheelbarrow with a lesser volume capacity for heavy loads will mostly lead to damage. So, as a general rule, always look for a wheelbarrow that has a volume capacity that is higher than the total amount of weight you plan to carry.
Weight Capacity - Another important feature to consider is the weight of a wheelbarrow. Avoid purchasing wheelbarrows that are too heavy as they will offer less stability and balance and will be difficult to maneuver. The weight capacity of a wheelbarrow also depends on the type of materials used in construction. Wheelbarrows constructed from polyethylene are considered to be lightweight but they are still capable of hauling heavy loads.

Materials Used In Construction - The materials used for construction are also worth considering - they mostly include polyethylene, and metal. Though metals provide a higher degree of strength and stability, they also add immense weight to the barrow which can make it hard to operate. It is, therefore, crucial to choose a material which is not only lightweight but strong enough to support heavy loads.
Primary Use - Since there are different kinds of wheelbarrows with different specifications, you have to purchase according to what you plan to use it for. If for yard or garden work entails moving mostly small objects and tools, lightweight plastic barrows are a more affordable alternative to metal ones. On the other hand, heavier objects such as bricks and wood should be transported with a steel or metal barrows which are much sturdier.
Storage - Storing your wheelbarrow after use is very important for the durability of the product. However, the size of a wheelbarrow directly affects how it can be stored properly. Compact and smaller wheelbarrows take up less storage space. On the other hand, wheelbarrows with bigger frames are often hard to store.
Sign Up Now
GET THE VERY BEST OF GEARHUNGRY STRAIGHT TO YOUR INBOX