Best Magnetic Wristbands In 2022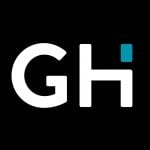 This product guide was written by GearHungry Staff
Last Updated
January 10, 2019
GearHungry Staff
GearHungry Staff posts are a compilation of work by various members of our editorial team. We update old articles regularly to provide you the most current information. You can learn more about our staff
here
.
GearHungry may earn a small commission from affiliate links in this article.
Learn more
We've all been there – you're at a crucial point in a DIY job and need all-hands-on-deck to keep things straight, lined up and ready for the final nail…only for it to be on the floor, over on your workbench or just plain out of reach. Wouldn't it be great to have a 'third hand' to hold all your small hardware, ready and waiting to go?  Well, get ready to strap on one our best magnetic wristbands my project-loving friend, and you'll never be awkwardly scrabbling around for that screw, nail or drill bit ever again.
The premise is simple – a Velcro cuff reminiscent of those rock god days when wide wristbands were all the thing, with hardworking magnets clinging on to all your essential DIY small bits so you don't have to.
Super-handy for even the most disorganized of handymen, add a magnetic wristband to your essential toolkit and you'll soon wonder how you ever lived without it. To give you a helping hand, we've checked out the very best tried and tested magnetic wristbands so you can totally get to grips with your next DIY job.
The Best Magnetic Wristband
Our Best Choice is a hardworking cuff from RAK that packs enough magnetic power to hold on to all your small stuff without weighing you down. The result is a magnetic wristband that fits well and is ideal for both professional contractors and the amateur DIY'er.
While some other cuffs pack in the magnets, RAK believes that 10 is the right number, spreading them well across the tough, durable band to give the right amount of pulling power where and when you need it without making unnecessary heavy work of the DIY task at hand.
Use the RAK to hold on to your small hardware such as nails, screws, bolts, washers and cordless drill bits, then simply get on with the job, knowing they will be close to hand. The magnets are also sticky enough to hang on a small pair of pliers if you need to. Made from super-durable nylon with ballistic strength, yet with a soft, flexible interior that nicely hugs your skin, there's also a double mesh allows air to flow and keep you cool. A great, all-around magnetic tool wristband.
Key Features:
Embedded with 10 strong magnets to hold small items in place
Frees up your hands and helps with organization
Universal size is fully adjustable and designed to fit most
Constructed from sturdy ballistic nylon
Makes a wonderful gift idea for a hobbyist or fan of DIY
Specification:
Brand

RAK

Model

MW10SM

Weight

2.4 oz
MagnoGrip 311-090 Magnetic Wristband
In a nice-looking red and black colorway, the MagnoGrip design means it is easy to see and grab your screws or nails at the crucial time, without having to pause the DIY job at hand.  Magnetic workwear specialists MagnoGrip know what they are doing and have put together a really effective everyday magnetic armband that is totally affordable too. Although one of the heaviest cuffs in our best magnetic wristbands review, it is also one of the strongest. Yet, thanks to its flexible design, Magnogrip 311-090 Magnetic Wristband fits easily and comfortably on your wrist so you can get on with the job.  One small niggle is that the magnets don't cover all the wristband, but the magnetic sections are large enough to hold all the essentials and the width is a good size, so can easily accommodate larger screws and nails. Made from durable polyester, it is hardwearing and should last many years of DIY.
The cuff size adjustable to fit all wrists and we think this is the reliable 'third hand' you need for all those woodworking and do-it-yourself projects around the home. And it also makes a perfect DIY gift for your loved ones.
Key Features:
Your third hand for all those DIY jobs
Ideal for anyone working up a ladder
Made from sturdy and durable 1680D ballistic nylon
Embedded with strong magnets
Total length of 14-inches and circumference of 12-inches
Specification:
Brand

MagnoGrip

Model

311-090

Weight

0.16 oz
Magnelex Best Magnetic Wristband
If a bit more surface space is what you are after, then this easy to see yellow magnetic wristband for screws is larger than most and can take those long nails for your nail gun or drill bits with ease.
With nine strong magnets embedded in its ergonomically-designed wrist strap, you'll be able to pack more metal hardware onto this bad boy, meaning less time-out to replenish essential job stock. And, although on the larger size, the Magnelex is surprisingly lightweight so you can easily balance the weight of your DIY metal comfortably on your wrist without tiring out your arm. Adjustable so it fits most wrists, it is nicely adjustable, with a fixing that is also reassuringly secure, even in upside-down DIY situations when you need to get in (or under) to finish the job. Nicely priced for the quality, this is a great magnetic toll bracelet for those bigger or more complicated jobs.
Key Features:
Strong magnetic design holds small tools in place
Made from heavy-duty, durable nylon with a softly padded breathable inner layer
Adjustable velcro fastening with one size fits most design
Practical and functional wider styled design
The ideal gift for a DIY enthusiast
Specification:
Brand

Magnelex

Model

MG-Y

Weight

0.8 oz
MagBand Magnetic Wristband
If you need to pack a lot of small hardware on your wrist at any one time, then this well-designed and strong Magnetic Wristband from MagBand could well be your DIY wingman.
The makers claim it can hold up to 144 half inch nails at one time, now that's a lot of hammering! Or drop the nail count and you can also pop on a small hammer, so you really do have everything to hand.
This sturdy magnetic tool wristband has eight strong disc magnets evenly tucked away inside its durable nylon cuff so you can climb ladders or crouch in your car pit with ease, knowing you won't be leaving a trail of screws in your wake.  And the luminous colorway means you can always find your nails while still keeping your eye on the job. Good value for a simple, easy to use magnetic wristband that keeps its grip on the small stuff. Be sure to also check out our list of the best tool bags for more great items like this.
Key Features:
Eight strong disc magnets for grip
Luminous design to make your screws stand out
Super hold – pack on up to 144 half inch nails
Lightweight and breathable for comfort
Adjustable to fit most wrists
Specification:
Brand

Magband

Model

XMS652

Weight

1.6 oz
HORUSDY Magnetic Wristband
For less than $10, you get five strong magnets in a durable band that would give more expensive cuffs a run for their pulling power money, making the HORUSDY the worthy holder of our Best Value magnetic wristband title.
The quality of this tough Magnetic Wristband is impressive – made from ballistic grade polyester, there is plenty of surface space for those small metal objects, plus two pockets for smaller items such as plastic wall plugs. The five well-spaced magnets are pleasingly strong, and its adjustable plastic wristband is easily adjustable to fit snugly on most wrists. It is also comfortable to wear too, lightweight and with mesh interior panels to allow your skin to breathe, even after a long day at the workbench.  This is a well-made magnetic wristband that is the go-to for everyday domestic projects and while it may struggle a bit with heavier hardware but can happily hang on to a decent amount of screws and nails, without any slide or drop. If you are a DIYer, make sure you also check our guide to the best tape measures.
Key Features:
Made of 100% 1680D ballistic Polyester
Embedded with five large magnets
Also comes with two pockets
Adjustable band for most sized wrists
Breathable interior mesh for comfort
Magnetic Kusonkey Wristband
An impressive 15 magnets give this magnetic wristband from Kusonkey some serious pulling power without weighing you or your DIY job down.
Evenly spaced and balanced across the body of the band, the Kusonkey can hang on to all your nails, screws, drill bits, and even the odd small hammer or pliers, making it one of the ultimate 'third hands' out there. It has a premium feel, made from black ballistic polyester with sturdy and well-sewn seams to keep it strong, while the inside has a nice padded mesh. It also has a good size stretch, extending to 13.2 inches making it ideal for most wrist sizes. So, what can this magnet packed cuff hang on to when it comes to your metal bits? A more than sufficient 144 half inch nails or 100 medium wood screws, that's what! Strap it on, load it up and get on with your job, as you will have everything very close to hand. Our selection of the best portable workbenches offers more great products for handyman so check it out.
Key Features:
Lightweight and made from 168D ballistic polyester
Embedded with 15 strong magnets
Holds on to up to 144 half inch nails
Padded inner mesh and adjustable strap
Comes with a 12-month warranty
Specification:
Brand

Kusonkey

Model

XMS1555

Weight

1.6 oz
Wizsla Magnetic Wristband
At the top end of our magnetic wristband budget but with quality performance to grab it our Premium Choice tag, is this two-pack cuff set from Wizla.
When the job calls for two extra 'spare hands' then only the Wiszla will do! With a choice of two useful sizes – one large for your longer drill bits, nails, and small tools, the other more compact and perfect for those fiddly little screws – this is a really nifty magnetic wristband set that will make your DIY life that little bit easier. So, what's the spec? Well, a durable 1680D double-layered ballistic nylon outer, padded mesh inner, and adjustable Velcro for a comfortable fit for starters. And for impressive cling-power, both bands are boosted with super strong Neodymium magnets strategically embedded to make sure your small bits are to hand when you need them. A great present for the DIY-er or mechanic in your life. Our handy guide to the best digital calipers features more great products like this.
Key Features:
Two-pack – large and small cuffs
Tough 1680D double-layered nylon outer
Padded mesh inner for comfort
Super strong Neodymium magnets
Adjustable velcro strap for a secure fit
Vastar Magnetic Wristband
Stand out in the workshop with this Magnetic Wristband from Vastar that weight for weight means business. First, the price – around $11 – is a good price for this well-made cuff, which is on the larger size when it comes to width and surface space. It may only have five bar magnets, but they have some serious holding power and are spaced to make the most of the whole wristband. The Vastar can also hang on a decent amount of metal hardware, not just screws, nails or drill bits but small spanners, pliers and hammers too.
Yet despite the weight, it can pack, this magnetic wristband also offers comfort – lightweight but tough ballistic polyester outer with a nice mesh inner to let your hard-working skin breathe. Designed to be used in a professional environment, this is a lovely piece of magnetic kit for domestic and DIY projects too, giving you a metal hugging helping hand just when you need it the most.
Key Features:
Five powerful magnets in large surface area
Made from 100% 1680D ballistic polyester
Holds nails, screws and drill bits as well as small tools
Comfortable, lightweight design
Adjustable cuff to fit most wrists
Specification:
Brand

Vastar

Model

VMW1-ALX-1

Weight

1.6 oz
Magnetic Wristband Buying Guide & FAQs
You'll be wanting to consider the following before buying a new magnetic wristband for holding tools:
Ease of Use - Strap on and go: that's what you need when it comes to the ideal magnetic wristband. It also needs to stay comfortably in position so you can get at it when you need it, without having to contort or stretch and release without a fight when you need to take it off.
Magnets - These are the things you need to consider most, as they need to be strong enough to hold all the items you intend to stash on it. The stronger the magnetic, the heavier the items (such as drill bits and small tools) it can take. Also, make sure there are enough and they are located well. Plus, don't forget, the greater the magnetic strength, the heavier the attached tool will feel.
Dimensions - You need it to be a comfortable cuff size that doesn't interfere with the natural movement of your arm and wrist but sizeable enough to take at least the length of mid to large sized screws, drill bits, and nails.
Weight - The cuff itself needs to be lightweight as you need to take into account the additional weight of the items you want to attach which will weigh it down. And also take into account the size, strength and number of magnets used as it all add up.
Comfort - When at a crucial DIY moment, you don't want an uncomfortable, cumbersome wristband making you lose focus so check for comfort features to keep your wrist (and DIY project) sweet. The inner of the band should be designed for comfort, ideally including a breathable mesh and edges finished so as to not dig in. The whole wristband should be lightweight and be adjustable to fit you securely without causing irritation.
Materials - Your wristband needs to be tough so check what it is made of. Nylon or polyester with a good Velcro fastening are the best routes to go.
Durability - You don't want your new magnetic cuff falling off unexpectedly and you also need to know it is up to the job when the DIY heat is on so check the grade of the material. Many are made from high-grade man-made materials that are tear and rip-proof.
Sign Up Now
GET THE VERY BEST OF GEARHUNGRY STRAIGHT TO YOUR INBOX