Best Santoku Knives In 2021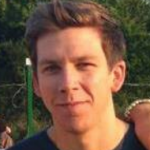 This product guide was written by Jordan Carter
Published
January 9, 2020
Support us! GearHungry may earn a small commission from affiliate links in this article.
Learn more
To cut perfect slicer of cucumbers, chop up parsley leaves and cut your ham into munchable bits, you will need the help of a well-designed santoku knife. These are knives designed with Japanese design elements, materials, and features to make the cutting, chopping, and slicing processes much more manageable. Santoku knives work on fish, meat, and vegetables. They are specially crafted to be sharp and durable, with the ability to get you enjoying all your cutting sessions. If you are in the market for the best Santoku knives, our well-curated review will help. We have also added a detailed buying guide meant to help you make the best choice for your kitchen.
The Best Santoku Knife
Santoku Knife Buying Guide & FAQ
How We Chose Our Selection Of Santoku Knife
Brand - This article has listed models belonging to trusted manufacturers worldwide. These brands have enough expertise in the design and production of such knives; thus, and we believe that all their products will do a great job. Some of such brands include Mercer Culinary, Victorinox, Shun and Mad Shark.
Price - Our editorial team considered the resources of every reader and the different budgets they possess before creating this recommendation list. Every item on our list is budget-friendly and doesn't demand a lot of investment.
Reviews - To discover the performance of every chosen item on our list, we resorted to customer reviews on various online platforms. These reviews provided us with the much-needed information on each knife, and the best way they must be used.
 Features To Look For In Santoku Knife
In today's market, there are countless varieties of santoku knives, manufactured by different brands all across the globe. Due to the versatility of such blades, the specifications of the edge you wish to purchase must be up to par with standards. To ensure that you pick the ideal model for your culinary ventures, we have listed the vital factors you need to consider before making a selection.
Sharpness - Every knife requires an extra sharp blade; else, its performance will be questioned. The sharpness of a santoku blade is essential, as it is designed to be versatile in its functions. Your chosen santoku knife must offer you a very sharp edge which will not wilt or split. It must also be easy to clean and maintain as this also contributes to keeping the sharpness of the unit.
Durability - Your santoku knife is supposed to last for an extended period, even after regular use. For such strength, one needs to pay attention to the material used in developing their preferred knife. Most of the best Santoku knives are made from high carbon non-stain German or Japanese steel, which is highly resistant to rust and excessive impact.
Handle - Even though we all admire the blade of knives for their performance, no knife will be complete without its handle. Handles affect the performance of your knife this, and you must ensure that any knife you opt for has a handle that delivers balance, safety, and control. Handles are made from different materials; thus, it is your duty to find the material you're most comfortable with.
Performance - Santoku knives need to perform excellently to be adjudged the best in the market. Before you purchase any knife, be sure to check out all the reviews about its performance from existing users. This will provide you with all the necessary information needed, especially with regard to how it behaves after regular use and how it should be maintained.
Santoku Knife FAQ
Q: What is a santoku knife?
A: Santoku is a Japanese word meaning 'three uses.' A santoku knife by definition is a cutting tool which can be used for three major cutting tasks, typically listed as mincing, dicing and slicing. They can be used on any food item apart from bone and bread and are often used to create extra thin slices of food.
Q: What is a santoku knife best used for?
A: The best tasks every santoku knife can be used for are cutting, slicing, and mincing. This is because their blades are designed to be extra sharp for these activities. The santoku knife cannot be used to peel vegetables or fruits and also cannot be used to cut bones and bread.
Q: What is size santoku knife best?
A: There are mini santoku knives which measure exactly five inches. The ideal blade size for a santoku knife, however, is 5.5 inches or 14cm. This is considered the standard length of a santoku knife in Japan. The best knife size will be determined by your needs and the items you will be slicing.
Q: Who makes the best santoku knife?
A: Many brands are creating well-designed santoku knives, thus picking only one can be very tough. Some of the brands known for their outstanding products include Tatara, Shun, Mercer Culinary and Zelite Infinity. These are brands which make the most outstanding cutting tools made from premium materials and technologies.
Q: What is a 7-inch santoku knife used for?
A: A seven-inch santoku knife performs just as a regular santoku knife does. It slices, minces, and dices all your foods into thin pieces for all your culinary creations.