The Best Santoku Knives In 2022 Whatever Way You Slice It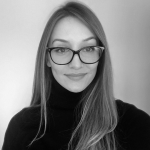 This product guide was written by Jovana Dosenovic
Last Updated
May 24, 2022
Jovana Dosenovic
Jovana is a writer and copy editor living with her lazy calico cat and thousands of (mostly unread) books. She has worked as a copywriter, fact-checker, QA analyst, and librarian, but this has been her favorite gig so far. A bit of a bookworm since she was tiny, she loves nothing more than curling up with a giant cup of coffee or tea and a good book. When not hunched over a keyboard or book, Jovana enjoys going on long walks, short hikes, and occasional camping trips. She also has an unfinished novel she'd like to publish one day. No, really.
GearHungry may earn a small commission from affiliate links in this article.
Learn more
To cut perfectly thin slices of fish and meat, finely dice vegetables, and quickly mince herbs and garlic, you need a good-quality santoku knife. The word Santoku means "three virtues" or "three uses" referring to how this type of Japanese knife can slice, dice, and mince. This versatile workhorse of a knife is a must-have for both chefs and home cooks who want to make short work of dicing, slicing, and chopping fish, meat, vegetables, and more.
With a thinner and more precise blade than a chef's knife, the Santoku is a go-to knife for everything that needs to be quickly and efficiently cut: from dicing onions and carrots to slicing fish, meat and cheese. While not a replacement for a good chef's knife (both chef's knives and santoku knives are highly versatile tools and, in our humble opinion, both are absolutely essential kitchen tools), there's no denying that this Japanese great knife is a jack of all trades.
Whether you're looking for a top-quality, state-of-the-art santoku knife to add to your collection, or you're after an affordable option for some casual culinary adventures, these are some of the best Santoku knives currently on the market.
The Best Santoku Knife
The ZUIUN Santoku Knife from Bokksu Market is an excellent "three virtues" knife with a high-quality stainless steel blade and exceptionally crafted wood handle for easy handling and precise cuts. This is one of our editors' favorite knives. She reports that when using the ZUIUN, both she and her partner had to pay extra attention to their cuts as the knife is remarkably sharp, something that isn't surprising from a samurai sword-inspired knife. Our tester has used this blade to prepare everything from vegetables to meat and fish, but is most impressed with how this knife cuts through fish – it's unlike any of her other knives and is her right-hand man during the PNW salmon season.
The importance of quality cooking tools both in a kitchen and in restaurants cannot be stressed enough, and a high-quality knife like this sharp, double-edged multipurpose knife by ZUIN is a must-have for any chef, professional or amateur. This is especially true when it comes to seafood. The included wooden cover offers safety when this knife is not in use and the hand-crafted feel in all aspects of this knife had our tester falling in love with it over and over again.
Key Features:
7.08″ blade length
Handcrafted in Japan with Damascus steel blade
Seven sided septagonal pakkawood handle
Comes in a beautiful wood box
Specification:
Brand

Bokksu Market

Full Length

330mm
Cuts sharply and smoothly
Well-balanced, comfortable grip
Multi-purpose but absolutely ideal at slicing fish
Top-of-the-line santoku knives like this one come with a hefty price tag
Mercer Culinary Millennia Santoku Knife
The Mercer Culinary Millennia knife is made from high carbon Japanese steel metal, which is extra sharp and durable. With a fine edge and sharp point, this one-piece knife is stable and perfect for chopping, mincing and cutting, and we've even seen folks use it for bread cutting. While we don't recommend using your pricy santoku knife for bread cutting, this is one affordable model so if you want to experiment, this is the knife to do it with!
The handle is molded rubber and has textured finger points and a protective finger guard. Might not look fancy as some top-of-the-line Japanese knives, but it's comfortable to hold for prolonged periods. Other commendable features include its razor-sharp blade edge and a limited lifetime warranty on every purchase. Like most chef's knives and santoku knives, this kitchen knife should be hand washed to prevent early deterioration of the blade and handle. When washing, use warm water and soap, before drying your knife with a soft towel. Avoid soaking your knives in water or aluminum sinks as this might result in the pitting of your blade.
Key Features:
7″ high-carbon Japanese steel blade
Textured handle with finger-points
Granton edge prevents food from clinging to the blade
Limited lifetime warranty
Specification:
Brand

Mercer Culinary

Model

M22707

Weight

6.4 Ounces
One of the most affordable knives out there
Super-sharp blade out of the box
Light, comfortable to hold
May be too light for some folks
Needs sharpening fairly regularly
Zelite Infinity Santoku Knife
The Zelite Infinity Santoku Knife is as beautiful as it is efficient. As a member of Zelite's Alpha Royal series, it's made with AUS10 steel with 67-layer high carbon steel, meaning it's incredibly durable and quite resistant to stains and rust. Like all high carbon steel blades, it's super-sharp and has excellent edge retention.
The Zelite Infinity knife boasts full tang construction, offering minimal slicing resistance and satisfying heft, which is exactly what we expect from a high-quality knife. The handle is as ergonomic as it is good looking too. It features a triple riveting system to the full tang and is also ergonomically rounded for good grip and safety. The best part about the handle is its tapered bolster that makes the knife a real pleasure to use even for long periods of time. Overall, a great forged santoku knife at a very reasonable price!
For all you cheese lovers, if you'd like a dedicated cheese knife, we have a guide to the best cheese knife sets.
Key Features:
7″ blade length
Japanese AUS-10 steel, 67 layers of high carbon steel
Triple-riveted rounded handle
Tapered bolster with full tang
Specification:
Brand

Zelite Infinity

Weight

9.9 Ounces
Top-quality, gorgeous craftsmanship
Robust and durable with great balance and control
Ultra-sharp blade
Terrifyingly sharp, requires extra caution
Mercer Culinary Genesis Forged Santoku Knife
No knife cuts meat, poultry and veggies easier than the Mercer Culinary Genesis Forged Santoku Knife! This is one of the best santoku knives in this price range; in fact, it performs equally as good, if not better, as some of the more expensive santoku and chef knives. If you are a chef or a culinary enthusiast in need of a reliable cutting tool that doesn't break the bank, this is a fantastic option.
The Mercer's Genesis knife is precision-forged with high-carbon German steel for durability and stability. It can be used on all your meats, fish, and vegetables without worrying about material residue. This knife has a very sharp blade that resists corrosion, discoloration, and rust. Thanks to its simple but soft grip ergonomic handle, you'll be able to use it comfortably even with wet hands. Every Mercer Culinary knife comes with a limited lifetime warranty and an NSF certification which is handed to the manufacturer after rigorous tests and experiments. Our guide to the top steak knives features more excellent blades you can use in your kitchen.
Key Features:
7″ high-carbon German steel blade
Non-slip, soft-grip handle
Granton edge
NSF certified
Specification:
Brand

Mercer Culinary

Model

M20707

Weight

0.16 Ounces
Durable, stable construction
Granton edge blade minimizes friction
While simple, the handle provides a comfortable grip
The rubber handle does look a little cheap
Needs sharpening fairly regularly
Victorinox Fibrox Pro Santoku Knife
If you're looking for a versatile, quality santoku knife at a budget-friendly price, check out the Victorinox Fibrox Pro Santoku Knife. With seven inches of durable but lightweight stainless steel blade and an ergonomic Fibrox Pro handle, this excellent knife is the perfect cutting tool for both home cooks and chefs as it chops, slices, and minces meat, fish, herbs and vegetables with ease. A true kitchen workhorse!
The Victorinox knife may not look as elegant as some of the top-of-the-line Japanese knives, but it's a good-quality versatile kitchen tool that comes with the features of a santoku knife, chef knife and meat cleaver merged into one. It also has a unique shape that enables it to act as a scoop or spatula to help you collect your diced items from a chopping board with ease. The thermoplastic rubber non-slip handle is ergonomically designed for safe and comfortable cutting. Crafted in Switzerland, the knife comes with the company's lifetime guarantee against defects in material and workmanship.
Key Features:
7-inch stainless steel blade
Ergonomic Fibrox Pro handle
Granton edge reduces friction
NSF certified
Specification:
Brand

Victorinox

Model

6.8523.17

Weight

1.6 Ounces
Lightweight but durable construction
Granton edge helps prevents food from sticking to the blade
Very sharp blade, also holds sharpness for long
Takes time to get used to lightweight
The edge is very soft, so handle carefully
The Tatara Santoku Knife is a 7-inch santoku knife with an 8-12 degree cutting edge. Thanks to its non-stick blade divots, it's perfect for slicing delicate foods such as all kinds of sushi. Of course, like most santoku knives, the Tatara is also quite versatile – great for chopping vegetables, meat, fish and herbs.
The Tatara knife is built from quality Japanese steel and features a razor-sharp blade that also remains sharp for long. It has 67 Damascus layers and a core of 62+ Rockwell Hardness, giving good resistance while being easy to maintain. The ergonomic military grade G-10 handle provides a good grip in all conditions and makes the knife really comfortable to use even for prolonged periods. Be sure to also check out our guide to the best-selling bread knives for more blades you can add to your collection.
Key Features:
7-inch blade with 67 Damascus layers
Military-grade G-10 handle
Granton edges
Comes with a wooden case
Specification:
Brand

Tatara

Model

VG10damsantoku-Tatara

Weight

1.75 Pounds
Well-balanced, super-sharp knife
Ideal for cutting delicate foods
Durable full tang construction
Some models come without divots
Extra care should be taken when honing
Mac Knife Superior Santoku Knife Set Of 2
Whether you have multiple cooks in the kitchen or just want to upgrade your culinary arsenal, this Mac Knife Superior Santoku Knife Set of Two is a fantastic option. The starter set includes a 6.5-inch knife and a 5-inch mini knife, both made from rust-resistant high-carbon stainless steel.
With ultra-sharp blades, these quality knives will make short work of chopping, slicing and mincing your veggies, seafood and meats. The bigger knife is great for larger prep jobs, while the smaller one is ideal for finer detail work. A simple triple-riveted handle is made from pakkawood or engineered wood/resin composite, making it dense and durable but still lightweight. A no-frills knife set offering an great money-to-quality ratio!
You may also like some of the most sought-after electric knives from our list, so be sure to check them out.
Key Features:
Set of 6.5″ knife and 5″ knife
High-carbon stainless steel blades
Pakka wood handle
Specification:
Brand

Mac Knife

Model

SK-65

Weight

8.8 Ounces
A starter set at a budget-friendly price
Maintains its razor-sharp edge for long
While marketed as rust-resistant, you really shouldn't leave this set in the sink for long
No divots so not ideal for delicate foods
A Japanese knife made with German steel? Yes, the Paudin Santoku Knife has the best of both worlds. Made from highly durable high carbon stainless steel, and boasting a beautiful waved pattern (but not real Damascus), this hybrid knife provides excellent control for slicing and cutting tougher meats and root vegetables.
The Pauding knife has an ergonomic pakkawood handle that provides good balance and a non-slip grip even when your hands are wet. While most western knives have 25-degree cutting edges, this knife has a 15 degrees edge, making for an ultra-sharp cutting blade that allows smooth slicing. Perfect for cutting all kinds of meat and seafood, including frozen!
Key Features:
7″ high carbon stainless steel blade
Ergonomic pakkawood handle
Taper ground edge
100% satisfaction or money back warranty
Specification:
Brand

PAUDIN

Model

N4-Bread Knife

Weight

6.7 Ounces
German steel blades are softer and more durable
Stable and comfortable
Ideal for somewhat tougher meats
Doesn't maintain a sharp edge for as long as Japanese steel
Slightly thicker blade so not ideal for ultra-precise slicing
Shun Premier Santoku Knife
The Shun Premier Santoku Knife is a beautiful, perfectly symmetrical cutting tool made from premium materials. It is a luxury Japanese knife, razor-sharp and well-balanced, ideal for both right- and left-handed home cooks and chefs alike.
The Shun's Premier knife is handcrafted in Japan with 34 layers of VG-Max stainless Damascus cladding. The walnut-colored and contoured handle is made from pakkawood and it fits every hand like a glove. You can cut all your vegetables, fruits, meats and fish with this ultra-sharp santoku knife. With proper care, it should last for years if not decades, making it a fantastic addition to anyone's cooking arsenal. Elegant and attractive, it also makes for a wonderful gift for foodies – if you don't mind paying for top-of-the-line quality, that is.
Key Features:
7″ ultra-sharp blade
34 layers of VG-Max stainless Damascus cladding
Symmetrical contoured pakkawood handle
Free sharpening for life
Specification:
Brand

Shun

Model

TDM0702

Weight

5.4 Ounces
Beautiful, durable knife that should last for years with proper care
Symmetrical design makes it great for both right- and left-handed chefs
Incredibly sharp for smooth, precise slicing
Like all sharp, thin Japanese blades, the edge is susceptible to chipping if you're not careful
If you're looking for top-quality, larger santoku knives but don't want to spend a small fortune to get one, we highly recommend this Dalstrong Santoku Knife. Reasonably priced but boasting outstanding craftsmanship, this is definitely one of the best kitchen knives in this price range.
The Dalstrong knife is made with the highest quality high-carbon German steel, so it's incredibly durable (less prone to chipping than Japanese steel) and perfect for all sorts of chopping, cutting, slicing and mincing. Like all full tang knives, this knife offers great balance and handling, making it ideal for beginners and seasoned professionals alike. The G10 Garolite handle is triple-riveted, offering excellent grip and easy maneuverability. To always keep your cutting tools perfectly sharp, check out our top picks of the most reliable knife sharpeners.
Key Features:
7″ high carbon German steel
56+ Rockwell hardness
G10 Garolite polished handle
NSF certified
Specification:
Brand

Dalstrong

Model

GS-7inch-Santoku

Weight

1 Pounds
Excellent craftsmanship with a reasonable price tag
A workhorse of a knife, great for a variety of cutting tasks
Highly resistant to rust and nicks
Requires frequent sharpening
Not as sharp as Japanese blades
Why Trust Us
To give you the sharpest, most durable santoku knives out there, we spent three days researching the market and reading customer reviews, and months testing the products. We tried to include a variety of santoku knives, but as you can probably tell by now, we do believe that seven-inch santoku knives are the most versatile and comfortable to use for most folks.
Who This Is For
This guide is for anyone looking for a good santoku knife! Whether you want a durable but affordable knife to keep on hand for the occasional culinary adventure, or an elegant, luxury Damascus-patterned model, we've got you covered.
How We Picked
We chose santoku knives based on their blade material, handle design, and price. We included models that should satisfy most folks' needs and budgets, so our guide includes both top-of-the-line santoku knives that should last for decades to come, as well as cheap santoku knives for those on a tight budget.
How We Tested
There's only one way to test a knife - you gotta chop, dice and slice with it. Our tester has been using her ZUIUN knife for months now, reporting it's still remarkably sharp even though she uses it almost every single day. Aside from including the knives our testers and editors liked the best, we also relied on good recommendations and market research, as always.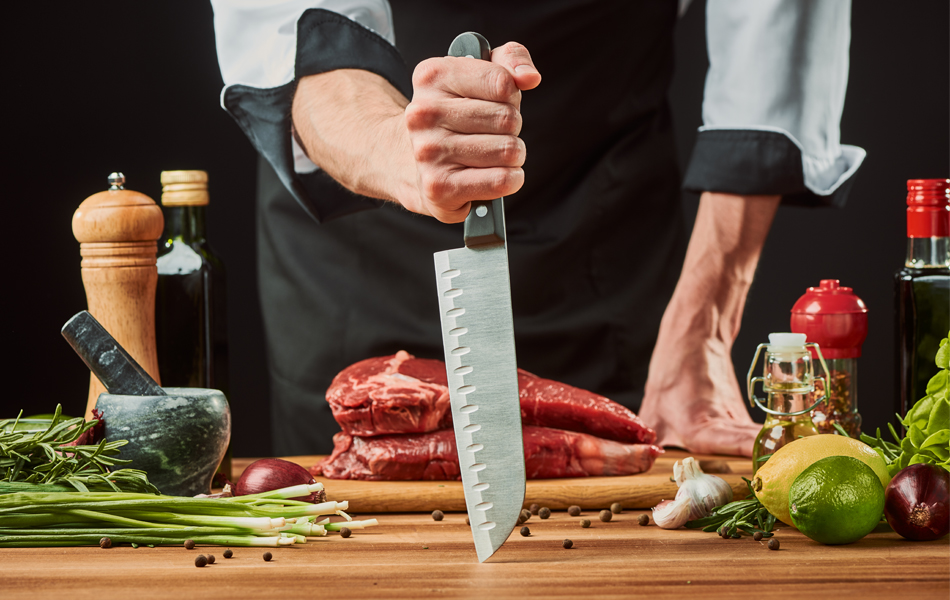 Features To Look For In Santoku Knives
So how does one find the best santoku knife? With so many options available on the market, the tyranny of choice can be overwhelming. Should you pick the most expensive santoku knife and hope for the best, or try a few cheap models and see if you struck gold? We say neither because you don't need to find the best santoku knife in the world, just the right one for your skill level, cooking needs and budget. To help you do just that, we've outlined some of the most important features you should pay attention to when shopping for a knife.
Blade length - Santoku knives are sharp and can easily cut you, so the most important thing to ensure when picking one is that it feels comfortable and balanced in your hand. As you can imagine, this has a lot to do with blade length (but other things too, which we cover below). Most santoku knives range in size between 5 to 8 inches but we recommend sticking to the versatile middle. Most folks feel comfortable handling a 6 or 7-inch knife, but those with smaller hands might want to pick something shorter.
Blade material - Traditionally, santoku knives are made from Japanese steel using the traditional forging technique. Today, there are many santoku knives available, including German steel, high carbon, and ceramic. If you want a traditional santoku knife, one that is thin, hard and deadly-sharp but also more prone to nicks and less resistant to rust, go for Japanese steel. If you want an ultra-durable knife that can handle tougher meats, for example, go for German steel. Just bear in mind that since it's softer, German steel does not maintain its edge for as long as Japanese steel.
Knife handle - The handle of a santoku knife is almost as important as the blade itself. In short, a good handle should be comfortable to hold, offer a firm, non-slip grip, and be easy to clean. While the material of the handle is not as important as its ergonomics and length (we like a standard 3-inch handle the best, but obviously go for what feels best in your hands), it's best to stick to wood or engineered wood as metal can be too slippery.
Full tang vs partial tang - To full tang or not to full tang, that is the question... Since full-tang knives are made from a single piece of steel that extends the full length of the handle, they offer more control and balance. On the flip side, they're heavier and more expensive. In partial tang knives, the steel runs only part of the way through the handle, so they're more lightweight, and of course, cheaper. If you want a knife that will last you generations, we highly recommend a full tang knife. However, if you just want a decent santoku knife for the occasional culinary escapades, a partial tang knife is totally fine.
Forged vs stamped blade - Since they're made from a single piece of steel, forged santoku knives are stronger, less flexible, easier to sharpen, plus keep an edge for longer. However, they're also more expensive and weightier. Stamped blade, on the other hand, doesn't go through the forging process so it's more flexible and keeps an edge for a shorter amount of time. On the plus side, it's much cheaper. Go for the one that best suits your cooking needs.
Special features - Every knife comes with its own special features, so the trick is to focus on the ones that can help you in your cooking adventures. Can't stand it when food sticks to the blade? Go for a Granton edge. Do you struggle with properly storing your large santoku knife? Get one with a storage sheath. Do you loathe hand washing your knife after every use? Tough luck; all good quality santoku knives need to be gently hand washed. Still, if this is a deal-breaker for you, consider going for a knife made of German steel that is dishwasher safe.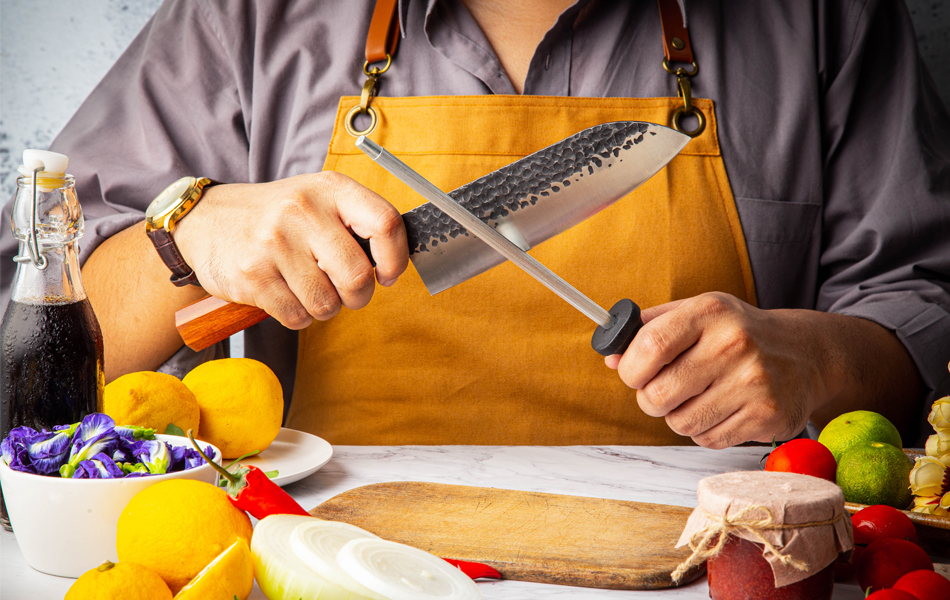 Santoku Knife FAQ
Q: What is a santoku knife?
A: Santoku is a Japanese word meaning three uses or three virtues. A santoku knife by definition is a knife that can be used for three major cutting tasks: slicing, dicing and mincing. These knives can be used on a variety of foods apart from bones and bread, but are most often used to create extra thin slices of fish, meat or vegetables.
Q: What is a santoku knife best used for?
A: Similar to a chef knife, a santoku knife is pretty much an all-purpose knife. You can use it to cut, dice, or mince fish, meat, cheese, veggies and fruit. Thanks to its ultra-sharp edge, a santoku knife excels at slicing fish and meat.
The santoku knife cannot be used to peel vegetables or fruits though and should never be used to cut bones and bread.
Q: What is the best size santoku knife?
A: There are mini santoku knives that measure around five inches and they are best suited for detail work or small hands. The ideal blade size for most cooks though is around seven inches, which is an average size of an adult hand. The best knife size will be determined by your hands, cooking needs and the items you will be preparing.
Q: Who makes the best santoku knife?
A: If you're looking for the best Japanese santoku knives, we can recommend ZUIUN, Zelite, Shun, and Global. Our tester was most pleased with a ZUIUN santoku knife, but our editors also like Zelite and Miyabi.
Q: What is a 7-inch santoku knife used for?
A: Almost anything! A seven-inch knife can slice, mince, and dice your seafood, meat, vegetables, cheese and fruit into thin, beautiful slices for all your culinary creations.
Q: What's the difference between a chef's knife and a santoku knife?
A: A santoku knife is traditionally shorter in length compared to a chef's knife. This type of knife boasts an ultra-sharp, thin blade, making it ideal for slicing and dicing. A chef's knife is weightier, with a broader blade that curves upwards to form a tip. A good-quality chef's knife can easily carve through meat, fish and large vegetables. Because a chef's knife features a blade tip, you can rock it to complete your cutting; with a santoku knife, you can slice in a single downward cut.
In short, if you want to be able to slice in a single downward cut and create extra thin slices, you need a santoku knife. If you want to be able to debone meat and chop all kinds of vegetables, get a chef's knife. These two knives are not rivals though - they complement each other and every decent cook should have both in their arsenal.
Q: What are the dimples on a santoku knife?
A: The dimples or divots on a santoku knife are called the Granton edge. Their purpose is simple - to reduce friction when cutting and prevent food from sticking to the blade. This, among other things, is what makes santoku knives excellent at precisely slicing soft and delicate foods.
Sources:
What Is A Santoku Knife? 4 Uses For Santoku Knives - Masterclass
What Is A Santoku Knife? - Japanese Knives Guides
Sign Up Now
GET THE VERY BEST OF GEARHUNGRY STRAIGHT TO YOUR INBOX