Best Meat Grinders In 2022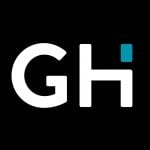 This product guide was written by GearHungry Staff
Last Updated
March 1, 2019
GearHungry Staff
GearHungry Staff posts are a compilation of work by various members of our editorial team. We update old articles regularly to provide you the most current information. You can learn more about our staff
here
.
GearHungry may earn a small commission from affiliate links in this article.
Learn more
Meat grinders are a straightforward concept. Chunks of meat are fed through a tube and pushed through a turn screw, which forces the meat through a cutting plate. This determines the final size of the cut pieces of meat. Incredibly, it takes only a few minutes to grind enough meat for six burgers. The key benefit is improved taste; the most delicious burgers are ground fresh, sanguine when they go into the grill. Moreover, if you like to blend meats (perhaps with meatballs), a grinder can help to develop your technique. Dishwasher friendly stainless steel parts are another bonus.
Some of the top chefs are known to pass veal and pork separately through a coarse plate, apply seasoning and then use finer plates to give a more even consistency than hand-mixing usually allows for. You can apply your own creative fervor, too. Instead of getting into the habit of using lean burgers from the supermarket as your staple, you can formulate your own signature blend – say half sirloin, one-quarter brisket, with short rib or rib steak as the remainder. The combinations are endless. With the best meat grinders, you are empowered to choose your own meat adventure.
Before we move onto the reviews, however, it's worth finishing with a reminder that grinding machines are practical for more than just ground meat and sausages. They can also be used to cut vegetables for relish and pickles. Bologna and ham are ground to make remarkable salads. Cheese can be processed through the grinder to create pimento cheese and myriad variations.
The Best Meat Grinder
Gideon Hand Crank Manual Meat Grinder
If you prefer the old-fashioned approach, the Gideon manual meat grinder is incredibly easy to use – simply place your desired meats into the grinder and work the hand crank! The meats are quickly transformed into a finely ground paste, ready to be cooked in your favorite style with tasteful seasoning. It's made of heavy-duty plastic and durable stainless steel blades and screens, so it should last for many years. Thoughtful design ensures that its blades are totally enclosed, which eliminates the possibility of injury. It's portable and lightweight.
Some customers have warned that you'll need to chop the meat into small pieces and remove as much fat as possible to reduce the difficulty in turning the handle. Reviewers claim that the suction on the bottom works well. The Gideon grinder is a compact unit, which you'll appreciate if you're hoping to save room on your kitchen counter. It's also easy to disassemble and clean and safe to put in the dishwasher. Remember this is a modern replica of an antique tool! If you want a proven grinder that does an acceptable job and doesn't break the bank, try this one. For more cool kitchen tools, check out our selection of the best food mills.
Key Features:
Powerful suction base
Fully enclosed blades for safety
Comes with two stainless steel screens, fine mincing plate and coarse mincing plate
Dishwasher safe
Specification:
Brand

Gideon

Model

GD-MT-MCER-02

Weight

2.55 pounds
Aobosi Electric Meat Grinder
The Aobosi Electric Meat Grinder is a more affordable option for people that don't need a professional machine. Having said that, it still offers all of the features you'd expect from a high-end meat grinder. For example, the 1,200W motor is powerful enough to grind through tough meat without any problem. It comes with three different-sized cutting blades (coarse, medium, & fine) for versatile grinding options. Plus, it comes with a sausage attachment and a kubbe attachment, so you can make burgers and sausages with your grinder. 
The main difference between this grinder and the high-end grinders on this list is the capacity. It has a relatively small feed tube and a small meat plate. That means you'll have to monitor this machine a little more carefully and it will take longer if you're batch-cooking chili or bolognese. Despite that, it's one of the best meat grinders on the market. 
Key Features:
1,200W motor 
Three grind settings 
Spiral extrusion technology 
Sausage and kubbe attachments 
Dual safety switch 
Specification:
Brand

Aobosi

Model

THMGE500A

Weight

8.43 pounds
LEM Products Stainless Steel Big Bite Meat Grinder
A real workhorse and a valuable time saver, LEM's 0.75 HP stainless steel Big Bite grinder represents a considerable upgrade from the Number 5 or Number 8 Big Bite units. This extremely fast unit grinds around 11lbs in just a minute. Cleverly designed, it features a permanently lubricated motor with improved grease formulation to soften the noise from the motor. The heavy-duty handle makes it easy to move. Made of stainless steel, it's child's play to assemble and disassemble and thankfully also very easy to clean. It may be worth buying a bottle brush to wash the insides with, though.
Reviewers have complained that the storage space is too small to fit anything but the blades, or that the drawer would not stay shut. The stuffing feature is not this machine's strong point. Unfortunately, there is no reverse function, which is another issue that may be off-putting to some. However, the sheer power of this unit makes it a compelling choice and the smart design touches (the foot switch is a delight) ensure that it really stands out from the crowd. The wide range of accessories is another plus. The LEM is not exactly cheap, but it's worth looking into.
Key Features:
Permanently lubricated motor
Built-in circuit breaker
Five-year warranty with lifetime customer support
ETL Certified to UL Standards
Specification:
Brand

LEM

Model

17801

Weight

33.1 pounds
Sunmile SM-G31 ETL Meat Grinder
This budget machine can grind nearly anything. Aim to cut your meat into one-inch chunks first, though. Even if it's semi-frozen it should grind up easily with no jamming. However, some customers have complained that it takes a large volume of meat to push the product out of the machine. A quick spray of vegetable oil (or a thin layer of mineral oil) before putting them away in a ziplock bag should keep the metal parts from rusting. Aficionados recommend forcing some bread through the grinder to help clean the unit when you're done.
Yes, the supplied instructions are a bit of a joke. The blade is counterintuitive (the cutting edge sticks outwards, not inwards). But the good news is that there are several YouTube videos showing you how to use this specific model if you're stuck. Above all, the Sunmile unit is an effective but cheap grinder designed for sporadic home use. Some customers make a point of only using it for super lean pork or chicken. The maximum locked power is only 800W, so you may still have to look elsewhere for the toughest projects. Our handy guide to the best steak knives features more great products like this.
Key Features:
250W rated power, 800W max locked power
Grinds 150lbs per hour
Cutting plates and blade are dishwasher safe
Manufacturer backup
Specification:
Brand

Sunmile

Model

SM-G31

Weight

7.9 pounds
Gourmia GMG525 Electric Meat Grinder
The GMG525 works well if you partially freeze the meat before grinding. Instructions are straightforward and easy to follow. While the unit is highly effective when grinding meat on a coarse setting, unfortunately, it's not powerful enough to grind with its medium and fine grind attachments. Also, when putting ground meat through the device to stuff a sausage (or attempt to achieve a finer grind) it can run into serious trouble. Several customers have reported broken blades, frequent blockages and even chunks of a black grease-like substance appearing in the bowl.
It's easy to shoot air into your sausages, creating a bubble if you don't move at a painstakingly slow pace. If you enjoy traditional pepperoni or a kolbassa, then you're out of luck here due to the plates and cutting blade. If there was a way to remove them during sausage stuffing, that would be a great help. Another issue is that Gourmia opted for non-standard horn sizes. Some reviewers wanted to make snack sticks with 19mm casing and found that the Gourmia's tubes were too big. Finally, the tray would ideally be slightly larger, to enable the operator to keep up with the pace of the machine. Find more great products like this by checking out our butcher knives review.
Key Features:
Three durable stainless steel blades included
Bonus accessories (food pusher, sausage horn and kibbeh attachment)
Copper 800W motor and metal gears ensure proper grinding
Three-way safety switch
Specification:
Brand

Gourmia

Model

GMG525

Weight

6.85 pounds
If you're looking for a more affordable way to grind your meat into mince, the LHS Manual Meat Grinder is a perfect choice. It's hand-powered, which means it doesn't have an expensive motor inside. Of course, this makes it more difficult to use and less suitable if you have a lot of meat to grind. However, the benefit is that there are fewer working parts that can break. In terms of durability, this meat grinder is probably the best of the bunch. 
One of the first things that impressed us with this meat grinder was the stability. It has a powerful suction base that attaches itself to your kitchen work surface. The body is made from heavy-duty plastic and the blades from stainless steel. This robust design ensures that it won't wobble around when you're grinding. 
Key Features:
Heavy-duty plastic body
Stainless steel blades 
Suction base 
Hand-powered 
Specification:
Brand

LHS

Model

9303

Weight

2.09 pounds
Meat Grinder Buying Guide & FAQ
Meat Grinders generally perform the same function which is, grind meat, chicken, sausages and the likes. However, there are some grinders that unquestionably have superior functions when compared to others. This guide will provide the necessary information required to further steer you in the right direction of picking out the most suitable meat grinder.
Features To Consider When Purchasing A Meat Grinder
Power - The power a meat grinder is able to exert depends largely on the motor's capacity. Electric motors are rated by their wattage ranging from 350-750 watt these ratings determine just how much meat can be ground per time and the textures as well.
Material - Meat grinders come in various durable housing, from steel casting to metal as well as reinforced plastic. Of course, in the long run, the steel and metallic models last longer and are more sturdy.
Quantity Of Ground Meat - The amount of meat a grinder can take on per time is extremely important, this helps determine if a meat grinders capacity will match your kitchen needs. Domestic meat grinders take a smaller quantity than commercial models do. It's therefore vital to find out from the description just how much meat the desired grinder can take on at a given time.
Types Of Meat Grinders
There are different types of meat grinders available in the market today;
Manual Meat Grinders - These are simple yet classically designed meat grinders that are operated by hand. They come in quite a compact size when compared to other electrical models and can chop up little amounts of meat per time. being the most affordable type of meat grinders, it makes the perfect choice for small families that won't need to mince large quantities of meat at a time and also don't mind a good old work-out when churning the meat.
Electric Meat Grinders - Electric models, of course, run on electrical power, conveying most of the work on the machine and not manpower. They have the capacity to chop more meat quantities at once with options to how finely or coarsely it should be chopped up. Of course, these are more pricey than the manual version and can do considerably more work.
Commercial Meal Grinders - As the name implies, there are meat grinders that have been solely designed for commercial use. They have their place in butcher shops, meat shops, restaurants, and the likes. They are built for bigger and tougher work, with a good number of settings and options that make chopping large quantities of meat a lot easier.
Meat Grinders FAQ
Q: How do meat grinders work?
A: A meat grinder works with specially crafted blades that push the meat through the inserted plates to produce well-chopped minced meat with all-its moisture and freshness intact.
Q: What else can you do with a meat grinder?
A: Answer: some meat grinders come with attachments that fill up well-formed sausages while some can grind vegetables as well. It can also be used to chop fruits, cheese, and bread.
Q: Can you grind vegetables in a meat grinder?
A: Yes, most meat grinders will specify if they can suitable and uniformly chop of vegetables.
Q: What does the number mean on meat grinders?
A: The number you see on meat grinders represent the measurement of the grinder plates, this allows buyers to determine the size of the grinder and the capacity it will most likely take.
Sign Up Now
GET THE VERY BEST OF GEARHUNGRY STRAIGHT TO YOUR INBOX