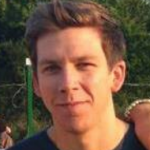 Meat grinders are a straightforward concept. Chunks of meat are fed through a tube and pushed through a turn screw, which forces the meat through a cutting plate. This determines the final size of the cut pieces of meat. Incredibly, it takes only a few minutes to grind enough meat for six burgers. The key benefit is improved taste; the most delicious burgers are ground fresh, sanguine when they go into the grill. Moreover, if you like to blend meats (perhaps with meatballs), a grinder can help to develop your technique. Dishwasher friendly stainless steel parts are another bonus.
Some of the top chefs are known to pass veal and pork separately through a coarse plate, apply seasoning and then use finer plates to give a more even consistency than hand-mixing usually allows for. You can apply your own creative fervor, too. Instead of getting into the habit of using lean burgers from the supermarket as your staple, you can formulate your own signature blend – say half sirloin, one-quarter brisket, with short rib or rib steak as the remainder. The combinations are endless. With the best meat grinders, you are empowered to choose your own meat adventure.
Before we move onto the reviews, however, it's worth finishing with a reminder that grinding machines are practical for more than just ground meat and sausages. They can also be used to cut vegetables for relish and pickles. Bologna and ham are ground to make remarkable salads. Cheese can be processed through the grinder to create pimento cheese and myriad variations.
The Best Meat Grinder
Meat Grinder Buying Guide & FAQ
How We Chose Our Selection Of Meat Grinders
We've not just provided a list of the best meat grinders; we also want to show you how we made our decisions. This is important because it will help you make an informed choice when it comes to selecting the right meat grinder for your needs.

Brand – The occasional newcomer can put in a respectable performance. But we tend to find that the long-established, higher-priced brands and manufacturers have a well-deserved reputation (STX has shifted over 80,000 machines in the last few years). After honestly assessing the pros and cons of all the machines, we're convinced that STX International's technology really does live up to its prestigious image. In light of the fact that it very rarely overheats, the relatively attractive price of the Turboforce gives it a slight edge over the other quality models in that range.
Reviews - Reviews are an excellent way of gauging how effective a meat grinder is. The manufacturer can provide an impressive product description and plenty of technical detail, but ultimately the grinder needs to be put through its paces in the kitchen. We research two main types of review when we're selecting products for our buying guides. Firstly, we scour the internet for professional reviews by chefs and foodie journalists or bloggers. These reviewers know the technical details well and have personally sampled hundreds of different models over a period of years.
Secondly, we look at customer reviews. These might not be the most detailed or technical, but they are the most eye-opening. We're able to survey potential niggles with each grinder model and build an overall picture of the strengths and weaknesses.  If the same flaw appears repeatedly in online reviews, then it shows that there is clearly an issue that needs to be addressed – and which prospective customers need to know about. The grinder reviewers we found are highly experienced and demanding, even including hunters looking to prepare the game they personally captured!

Features To Look For In Meat Grinders
Motors – Electric grinders have different motor power ratings. Most have a power rating between 350 to 700 watts. Naturally, the amount of meat that can be mashed up in an hour depends on the motor - the stronger the motor, the less time it will take for your grinding machine to make its way through the meat. If you plan on using a grinder for commercial use, then you'll need to aim for a really powerful rating so that you can grind up those heavy bulk batches. However, most moderate home users will find that a motor power between 500-800W will be enough to satisfy their meat chopping needs.
Accessories – Look out for bonus accessories such as extra cutting blades for different coarseness, food stuffers, sausage making funnels, tempered steel grinding plates, and Kubbe attachments for more advanced grinding. The accessories can have very precise cleaning and storage requirements (often they are not dishwasher safe or must be cleaned and dried immediately after use), so be sure to research these details before purchase. Stainless steel or aluminum is always a good sign, which brings us to the next point.
Construction and materials - As a general rule, you want to avoid plastic components and go for stainless steel every time. For chefs who desire a commercial cooking experience, stainless steel grinders are the optimal choice. Stainless steel eliminates contaminants from food purchased from the store. It helps to improve flavor since users have better control over fat content and cuts with the machine. Stainless steel grinders work more effectively than other materials and reduce the likelihood of oxygen degrading the nutrients. Stainless steel also improves moisture levels and the texture of the food.

Types Of Meat Grinders
Electric - Their greatest selling point is that they are unbelievably easy to use. All you need to do is plug them into the socket, load up the feed tube with cubed meat, and then flick on the power switch. They offer the benefit of powerful motors, meaning they can plough through tougher and larger meat from game like deer or elk – but also through hefty chunks of pork, chicken, or beef. The problems are usually to do with internal components. Plastic gears can degrade with time, for example. Electric grinders can also be loud in operation, and they take up a large amount of counter space.
Manual – It seems like an odd choice and they can be very hard work. However, some customers may prefer a manual grinder because of the conventional style and simple aesthetic. Manual meat grinders are usually smaller than modern electric equivalents. They don't use electronic components or motors, so you'll typically find that they measure under a foot tall and weigh only a few pounds. Of course, they don't need to be plugged in – so you can operate them just about anywhere. Above all, they are massively cheaper. If you're on a budget, manual grinders can do a job for you.