Best Automatic Pot Stirrers In 2022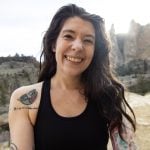 This product guide was written by Tuesday Kirby Kahl
Last Updated
October 29, 2019
Tuesday Kirby Kahl
Tuesday Kirby Kahl is a contributor at Gear Hungry. Her fierce love for the outdoors fuels everything she does. Her professional pursuits include writing, creating art, and photography. These professional passions allow her the time to live life outside as a rock climber, skier, runner, backpacker, paddle boarder, swimmer, and explorer. When Kirby is indoors, she enjoys tea, whisky, old films, cooking, and baking. Her product testing and feedback have shaped the design of everything from climbing shoes to candles.
GearHungry may earn a small commission from affiliate links in this article.
Learn more
Wouldn't cooking be easier if we all had three arms? You could stir the sauce, pull something out the oven, and drink your glass of wine at the same time. Unfortunately, that's never going to happen, so we've found the next best thing – the automatic pot-stirrer. It sits on top of your pan and stirs the contents, so you can sit back and relax. To create this list, we've searched the market to find the best automatic pot stirrer money can buy. We've managed to narrow it down to our eight top stirrers.
The Best Automatic Pot Stirrer
UÜTENSIL Stirr The Unique Automatic Pan Stirrer
The first automatic pot-stirrer on our list is the UÜTENSIL Stirr. UÜTENSIL Stirr The Unique Automatic Pan Stirrer similar in design to the other sit-inside-the-pan stirrers we've seen, but it has a few features that help it stand out from the pack. Instead of being made from stainless steel, the legs are made from plastic. This might seem like a disadvantage, but it makes the product more lightweight and therefore easier for the motor to power around the liquid. Having said that, the disadvantage of this material is that it can only handle up to 120ºC heat.
In addition to being more lightweight, it's also more aesthetically pleasing. The dark grey legs and a striking purple body gives it a futuristic look that would work well with a modern kitchen interior. This obviously doesn't affect the performance, but it might sway you towards buying this product over the other robot stirrers.
It's powered by 4 AA batteries, which will give it a battery life of approximately four hours. It's worth investing in rechargeable batteries if you buy this stirrer, otherwise, you'll end up spending a small fortune in new batteries. It also has three speed settings and the legs can be easily removed if you want to put them in the dishwasher. This isn't the best automatic pot-stirrer on this list, but it's cheap, stylish, and works with most sauces. If you like cooking, you will definitely like some of the best deep fryers from our list, so check them out.
Key Features:
Self-rotating
Three-speed options
Suitable for sauces, soups, porridge, gravy
Cordless
Battery operated
Removable dishwasher safe legs
Specification:
Brand

UÜTENSIL

Weight

5.1 Ounces
Can work with most pans
Simple to set up and use
Three speed settings
Futuristic design
Powered by AA batteries (not included)
Liable to get stuck
Not great with thick sauces
StirMATE Smart Automatic Pot Stirrer
The StirMATE pot stirrer is generally thought of as one of the best automatic pot stirrers ever made. We've selected it as our Premium Product even though it's not the most expensive appliance on the list. The reason for that choice is that we think most people will be more satisfied with this stirrer than the more expensive ones. However, they have a few different features, so they're still worth checking out.
This automatic stirrer works in a different way to the Robo Stir product we just looked at. For starters, it clamps onto the rim of the pan, instead of sitting inside it. You would think that it would be less versatile, but it is still suitable for any pan-sized 6-12 inches in diameter and 3-9 inches in depth (which pretty much covers all pans) and you can buy an extra-large stirrer if you have a huge pan. You can also detach the stirrer from the motor and clean it on its own, which is much easier.
One of the best features of this extraordinary kitchen gadget is pretty hard to notice. It doesn't crop up in many reviews, but it's one of the main things that makes this product stand out. The stirrer sweeps the bottom of the pot. This lifts the heavier contents to the top and stops the bottom of the pot from burning or scorching. It's an understated but important design feature. You may also like some of these best salad dressing containers from our list, so check them out.
Key Features:
Handsfree stirring
Self-adjusting
Quiet operation
High torque
Stirs for up to 13 hours
Sweeps bottom of the pan
Specification:
Brand

StirMATE

Model

8541966750

Weight

1.2 Pounds
Automatically adjusts to any sized pot
The patented stirrer is best in class
Sturdy and well made
Long battery life
Only one speed setting
Not good for thick sauces
Ardente Gourmet Automatic Pot Stirrer
The Ardente Gourmet Stirrer is one of the premium stirrers on this list. It's easily one of the best on the market, but it's only suitable for some applications and is nowhere near as versatile as the first two stirrers we've featured. The main reason for this is the way it fits onto pans. You have to have a pan with two handles that is between 9 and 14 inches in diameter. That means you can't fit it onto anything with one handle or anything below 9 inches. If you've got the right pans this isn't a problem, but otherwise, you're going to have to invest in a new set of pans. However, if this pan does fit, it performs pretty well. It has a stirrer that sits in the middle of the pan and a two-tier stirring system that provides one of the most comprehensive stirs.
The other slightly frustrating thing about this appliance is that it runs on 4 C-cell batteries. You can get these in most stores, but you probably won't have any lying around the house. We'd highly recommend buying a set of c-cell rechargeable batteries if you plan to use this stirrer regularly. One feature we like is the continuous and intermittent settings. If you don't need to continuously stir something, you can set the timer and it will stir it in intervals. This is ideal for slow-cooking dishes. You may also be interested in some of the best double boilers from our list, so check them out.
Key Features:
Self-adjusting
Self-centering blades
Continuous or intermittent operation
Stackable blades
Battery operated
Fits pots from 9 to 14 inches
Specification:
Brand

Ardente Gourmet Stirrer

Weight

1 Pound
Stackable blades thoroughly stir the pot
The intermittent setting is useful for slow-cooking
Only fits pans with two handles (of a specific size)
Runs on c-cell batteries
StirChef SAUCEPAN STIRRER HandsFree StoveTop cooking
The StirChef Saucepan Stirrer is yet another different way of achieving hands-free stirring. This product has three attachment points that are adjustable to sit on the rim of the saucepan. It's pretty versatile, but will only fit 6 – 8.5-inch pans because the arms don't stretch out any more. It's really simple to use but it has one major design flaw – you sometimes have to touch the rim of the pan when it's hot to remove it. This shouldn't totally put you off but it's worth keeping in mind because you might need some help from an oven glove.
One of the best things about this stirrer is the fact that it has three heat-resistant paddles in different sizes. That means you can pick the perfect stirrer based on how large the pan is and what you're cooking. Both the paddles and the stainless steel shaft are removable and dishwasher safe, which makes it much easier to clean than a lot of its competitors.
We also really like the way this appliance folds up for easy storage. Even though it's one of the biggest automatic pot stirrers on the market, you can fold it up easily and fit it into a small cupboard or large drawer. On Amazon, it says that this product has been discontinued by the manufacturer, which means you can pick them up pretty cheap. Our guide to the best sous vides features more excellent products you can add to your kitchen collection.
Key Features:
3 heat-resistant paddles
Removable stainless steel shaft
Fits pots 6 – 8.5-inch diameter
Battery-powered
Dishwasher safe
Continuous and intermittent settings
Specification:
Brand

StirChef

Model

CECOMINHK04401

Weight

1.3 Pounds
Folds up for easy storage
Paddles for different sized pots
Need to touch the pan when it's hot
No adjustable speed
The Saki Automatic Pot Stirrer is one of the more premium products on this list. It's not that different in price to the last couple of stirrers we've looked at, but it's easily one of the best looking. The sleek white and black design will fit seamlessly into any modern kitchen design, which is important if you've spent thousands on the perfect kitchen – you've got to get the right appliances to match. But, is it all style and no substance? Not in the slightest – this is one of the best hands-free pot stirrers on the market.
It fits the pan in a similar way to the Ardente Gourmet Stirrer. It's got two clamps that fit either side of the pan, but this one doesn't have to be attached to the pan handles, which makes it much more versatile. It will fit any pan that is 6-10 inches in diameter and 4-8 inches in height. So, unless you're planning to cook in a huge or tiny saucepan, it shouldn't be a problem.
This pot mixer has two speeds, which is something you don't see on many of the automatic pot stirrers. That means it can handle all different kinds of cooking. It's also got BPA-free stirrers and can handle extreme temperatures. Plus, it's cordless and rechargeable, so you don't have to mess around with annoying batteries. You may also be interested in some of the best electric pressure cookers from our list, so be sure to check them out.
Key Features:
BPA-free stirrers
Fits pots 6 – 8.5-inch diameter & 4-8 inch deep
Cordless & rechargeable
Modern design
2 speed settings
Specification:
Brand

SAKI

Weight

2.6 Pounds
Best looking automatic pot stirrer available
Adjustable speed setting for precision cooking
Cordless and rechargeable – no batteries
Not great for cream-based dishes
Noisier than competitors
Automatic Pot Stirrer Buying Guide & FAQ
How We Chose Our Selection Of Automatic Pot Stirrers
A lot of work goes into creating these buying guides. In this case, it was testing automatic pot stirrers on all kinds of dishes, to see which product performed the best. The eight products you've seen are our favorites, even though there are many more to choose from. Here's how we selected the stirrers that made it onto the final list.
Brand - Brand is important, especially when it comes to kitchen appliances. It's important to buy from a brand you trust, otherwise, you could end up with a sub-par product that doesn't do the job you bought it for. There aren't many well-known brands on this list, but we've done some background research on all of them and made sure they know what they're doing. Behind every great brand is a great product and an excellent customer service team, just in case anything goes wrong.
Price - Not everyone can afford to buy the best-of-the-best. We completely understand that, which is why we include products from across the price range. Our Best Value products are chosen on the basis that they can do the job without breaking your bank and our Premium Products are what we would choose if money wasn't a problem. Then, we also have our Best Choice, which is the best-of-both-worlds.
Reviews - One of the best things about shopping online is the fact that you can read through hundreds of customer reviews. No longer do you have to stare at a product in a store and wonder if it's any good, and you don't have to take the salesman's word for it. Now, you can find out what hundreds of people just like you think about the product. We use customer reviews like a survey. Instead of having to ask hundreds of people their opinions, we can simply look at Amazon's review section. We also read reviews from other experts to see what they think about the thing we're reviewing.
Features To Look For In Automatic Pot Stirrers
Durability - Presumably, you're not just buying an automatic pot stirrer to use once. It's going to be your sous-chef on almost every meal you cook, so you need it to be durable. When it comes to kitchen appliances, you need to check out the quality of the electronics, shell, and metals used.
Design - Not all automatic pot stirrers are created equally. Some of them are definitely designed better than others. They might fit over any sized pan easier, be more adjustable, or generally look better.
Stirring speeds - Most automatic pot stirrers just have one speed, which is generally a slow setting. However, if you're looking for a more adjustable and accurate tool, you can find products that have 2 or more speeds.
Max Temperature - It's always important to check the maximum temperature that a kitchen appliance can handle. Chances are, you won't be cooking hot enough to damage it, but it's better to be safe than sorry.
Fit - Before you buy an automatic stirrer, you should check out what size pan it fits. If you don't know the size of your pan, it should say on the bottom or side. Alternatively, you can measure the diameter of the pan to find out.
Size - The size you want really depends on how much space you have in the kitchen. If you're stuck for space, don't go for a large pot-stirrer that you won't be able to fit anywhere.
Automatic Pot Stirrer FAQ
Q: What is an automatic pot stirrer?
A: An automatic pot stirrer is a kitchen appliance that automatically stirs the contents of the pot. It's designed for dishes that require constant stirring and it helps avoid burnt pans. There are a few different designs - some sit on top of the pan and have a stirrer that reaches in and some sit inside the pan and vibrate around.
Sign Up Now
GET THE VERY BEST OF GEARHUNGRY STRAIGHT TO YOUR INBOX