Best Fencing Swords In 2022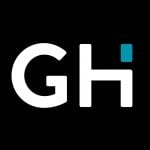 This product guide was written by GearHungry Staff
Last Updated
November 26, 2019
GearHungry Staff
GearHungry Staff posts are a compilation of work by various members of our editorial team. We update old articles regularly to provide you the most current information. You can learn more about our staff
here
.
GearHungry may earn a small commission from affiliate links in this article.
Learn more
Fencing has evolved from being a hobby to a professional sport, even included in the Olympics. It is a popular combat sport which requires wisdom and dexterity in swordsmanship. Today, a lot of brands are now refurbishing old-fashioned fencing swords to meet the aesthetics and comfort cravings of this generation. Even though there are several worthy manufacturers out there that have consistently churned out quality swords, here is our list of the best fencing swords. Stick with us to see if your favorite brand made the cut.
The Best Fencing Sword
Excalibur Color Guard Saber Fencing Sword

The virtually indestructible Excalibur Color Guard Saber was developed by Director's Showcase (DSI). It is widely used in the United Kingdom by several corps and winter guards – the most notable ones are Onyx and the Blue Devils. It has an extremely light and sleek feel, as it weighs only 1.5 pounds, making it lighter than previous versions. Also, the lightweight nature of the sword is an indication that it can be wielded effortlessly during a fight – no doubt, this a quality any swordsman would give anything to have.
What's more, this fencing gear is made from sturdy aluminum materials that will stand the test of time with its firm hilt to give users adequate balance and confidence during a bout. Hence, the possibility of it spinning off your hands is completely ruled out. Additionally, the Director's Showcase also beats the competition again with the Excalibur because it is the only sword that comes with a lifetime warranty. For more quality sports equipment, check out our guide to the best squash racquets.
Key Features:
1.5 pounds lightweight
Crafted with sturdy and polished aluminum materials
Lifetime warranty
36 inches
Specification:
Brand

Excalibur

Weight

1.72 pounds
Physical Chess X-Fencing Practice Fencing Sword

This next fencing sword is popular in Europe as one of the cheapest yet sophisticated blades in the market. The sporting sword has a light but firm weight that gives the wielder optimum balance and speed and has been fashioned with low-carbon steel that can withstand stress and strain of any amount. What's more, this practice blade has a feel that can least be described as electrifying; offering an experience that can be compared to that of the Italian Scaroni which has not been in circulation for the last 2 decades.
Additionally, the Physical Chess X-Fencing Practice Sword which is available in limited quantity has all its components carefully forged with the best materials and comes fully kitted with the blade, hilt, pad and pommel. What's more, it is available in a variety of colors. To round off, this flexible and balanced practice epee can be used by schools and clubs.
Key Features:
Suitable for beginners and experts in schools, championships and clubs
Lightweight and flexible
Made from carbon steel material
Fully equipped with the blade, hilt, pad and pommel
Specification:
Brand

Physical Chess X-Fencing

Weight

3 pounds
RAYJOY Rustproof Pistol Grip Fencing Sword




The Rayjoy Rustproof is the only fencing sword in this extensive list that is fitted with a pistol grip. Pistol grips are designed for those who have learned the ropes and are seeking mastery. Having a pistol handle incorporated in a foil sword is a clear indication it can be employed in championships and other competitive events. Even though it is recommended for intermediate and expert level players, Rayjoy does not compromise on safety.
At a considerably fair price, you will get the sword, electric foil, guard, sockets and pad – it is a complete kit that will put you in the shoes of a veteran swordsman. The entire length of the blade is 5.95 inches, making it long enough for thrusting and we can guarantee you the foil blade, which is rust proofed will serve you for donkey years because it is forged from low-carbon steel. By and large, the Rayjoy Rustproof fencing sword is everything you have ever wished for in a sword. For the fans of lacrosse, we have prepared our selection of the best lacrosse sticks, so check them out.
Key Features:
Rustproof
Recommended for intermediate to expert level swordsmen
Low-carbon steel
Pistol grip
Etrading Renaissance Rapier Fencing Sword

Etrading goes back in time to bring us the Renaissance Rapier Fencing Sword. It is a great equipment for fencing and is a remake of the 17th century Rapier from Germany. The blade which weighs about 450 grams is made from stainless steel and the entire Renaissance Rapier has a weight of 12 pounds. This is not exactly the lightest sword, but neither is it too heavy. Furthermore, a ridge extends to the bottom of the sword with a small ricasso placed there.
The sword is perfectly stable and flexible. It is fashioned as a piercing weapon which means that while it is excellent for thrusting; however, it is not exactly suitable for cutting and slicing. Comfort should be a priority when crafting grips of fencing swords, hence, Etrading thought it wise to make the handle of the Renaissance Rapier very comfortable. What's more, the hand guard of the sword is constructed in a swept hilt fashion. Our guide to the best tennis rackets features some amazing sports gear for tennis fans.
Key Features:
Stainless steel blade with a length of 36 inches
Swept hilt hand guard
Overall sword length of 43 inches
It is suitable for stage performances and professional combats
Specification:
Brand

Etrading

Weight

12 pounds
Blade Basic Fencing Practice Sabre

Your fencing equipment is not complete without this next fencing sword. It has been perfectly designed for training and comes in handy for those who are laying hands on a fencing sword for the first time. Just like every other fencing sword, the chances of injuries are completely ruled out. It curves appropriately to ensure that it hits an opponent in a way that won't result in damages; so, even kids can practice with the blade. Although earlier versions were somewhat heavy, the Blade Basic Fencing Practice Sabre still remains light and is constructed with low-carbon steel to enhance its durability. This means trainers can keep on practicing for a long time without getting fatigued.
Additionally, as a sabre, it is primarily meant for slicing – due to this fact, defensive strategies during training are not prioritized. What's more, it comes completely pre-assembled, so you won't have to start fiddling with guards, pommel and other components. In summary, the Basic Fencing sword is designed for beginners who want to practice the art of fencing and comes designed with a blade fashioned with steel to facilitate flexibility and portability. For the fans of one of the most popular sports in the U.S, we have prepared our top picks of the best baseball bats.
Key Features:
Lightweight
Primarily for cutting
Durable
Crafted with low-carbon steel
Pro Fencing Practice Foil with French Handle




For those who are craving to have a feel of this exciting sport, the Pro Fencing Practice Fencing Sword is particularly for them. In addition, it can also be used for competitive sports but do not be deceived by the stiffness of the foil blade as it is still very flexible and light to withstand innumerable number of strikes, unlike most practice swords. It incorporates a French handle that gives the user an added advantage when it comes to control and maneuverability. Also note that as a French handle, it sacrifices precision for balance and stability.
It is highly recommended that beginners start practicing with this grip before progressing to pistol grip, which is a lot more complex. Considering the sterling performance and features of the Pro Fencing Practice blade, one is bound to think that it comes at a very exorbitant rate. In reality, the reverse is the case. What's more, it does not compromise performance for affordability. Be sure to also check out our guide to the best golf putters in case you like playing golf.
Key Features:
French handle with foil blade
Very portable
Particularly designed for beginners in clubs, schools and personal trainings
Long lasting
Specification:
Brand

Pro Fencing

Weight

3 pounds
Physical Chess X-Fencing Complete Electric Fencing Epee

The Complete electric Fencing Epee is the second sword manufactured by Physical Chess X-Fencing to make the cut for the best fencing swords, which goes to show its a quality brand. Everything about this sword, from the blade, handle to its pommel and guard were all carefully crafted to meet best standards. It is an excellent option for starters considering the improved safety features included. Just like most blades, the Complete Electric epee is made from carbon steel. By virtue of this, it won't be deformed even under great stress and strain. What's more, the blade which is somewhat of a medium stiffness can be flexed and bent to a stunning angle. It is also very affordable, unlike most epee swords which go for high amounts.
For starters, assembling their fencing swords can be sure a herculean task. In light of this, Physical Chess X-Fencing completely pre-assembles the sword to save you from the headache of putting complex and often strange parts together. If you are a professional and recreational basketball player, be sure to also check out our guide to the best basketball hoops and pick your favorite.
Key Features:
Fully pre-assembled and affordable
Medium rigidity
Excellent option for beginners and experts
French Handle
Specification:
Brand

Physical Chess X-Fencing

Weight

5 pounds
Fencing Sword Buying Guide & FAQ
How We Chose Our Selection Of Fencing Swords
Brand  - The age-old sport has gained momentum in recent years. Even though some clubs would allow you to practice using their swords, you are often left at a crossroad when it's time to choose. There are so many brands keep churning out fencing swords of different colors, sizes, parts and styles. Some of the well-known brands in the fencing industry include: Director's Showcase (DSI), Rayjoy, Physical Chess X-Fencing, Etrading Bamboo, and AFG Electric.
Price  - Another factor we considered in our selection of fencing swords for this article is the price. While some fencing swords come at a pocket-friendly, others are considered as total rip offs. However, we must point out that for many of these blades, the quality and brand affect the price.
Reviews - As a matter of good practice, it is important to always inquire about a product before purchase. Hence, we gathered information about these fencing blades from new and long-time users. Many of them were highly rated by the reviewers.
Features To Look For In Fencing Swords
Left or Right-handed  - Before rushing off to get yourself a fencing sword, it is imperative that you check if it is designed for left or right-handed, or ambidextrous users.
Type of Fencing Swords - There are three types of fencing swords available: foil, epee and sabre. Each of these swords has a different design and fighting technique. For instance, when fencing with the epee sword, the entire body is the target area, unlike foil where only the chest region is the targeted area. So depending on your fighting preference, go for the one that would suit you better.
Ease of Handling - Another feature to look out for when purchasing a fencing blade is the grip. While some grips are easy and comfortable to handle, others are not. There are two types of fencing handles or grips available: French grip and Pistol grip.
The French grip is highly recommended for fencing beginners because it is used majorly for spinning rather than piercing. There are also two types of French handles: straight and bent handles.
On the other hand, Pistol grip is more sophisticated and dangerous than the French grip. It depicts the posture of a pistol in a hand. This is the grip commonly found in epee and foil fencing swords.
Size of Blade and Type  - The blades of fencing swords usually come in different sizes and forms. Some are considered as lightweight while others are very heavy.
Additionally, the blades are made from different materials such as: steel, aluminum and bamboo (like the Kendo Shinai)
Foil - The Foil is typically a thin sword forged for thrusting your competitor's chest with the rounded tip. They are known for their high flexibility and bendability. This is to prevent injuries during a contest. It is the lightest when compared with other two fencing swords.
Epee - The epee has the thrusting characteristics of the foil. In addition, it has a larger guard and quite weightier. To differentiate an epee from a foil, observe the guard closely. The guard of an epee gives complete protection to the hand by extending to the pommel. On the other hand, a foil's guard can come in different styles.
Sabre - Sabre is also known as rapier. It is typical for mild cuttings rather than piercings. Similar to foil, sabre is very light and has a guard that stretches from the hilt to the pommel.
If you are on a budget, fencing sabre swords are the cheapest to come by.
Fencing Sword FAQ
Q: What are fencing swords made out of?
A: Fencing swords are made out of low-carbon steel, aluminum and even bamboo.
Q: What is the heaviest fencing sword?
A: The heaviest saber and foil weigh 500 grams while epee weighs up to 700 grams.
Q: What is the difference between a foil and an epee?
A: The major difference between a fencing foil and a fencing epee sword is the hand guard. An epee guard protects the hand by extending to the pommel while a foil's guard can come in different styles.
Sign Up Now
GET THE VERY BEST OF GEARHUNGRY STRAIGHT TO YOUR INBOX