Best Ice Hockey Pucks In 2022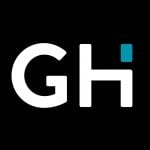 This product guide was written by GearHungry Staff
Last Updated
October 11, 2019
GearHungry Staff
GearHungry Staff posts are a compilation of work by various members of our editorial team. We update old articles regularly to provide you the most current information. You can learn more about our staff
here
.
GearHungry may earn a small commission from affiliate links in this article.
Learn more
It's time to zip and slide around the rink like never before, and you're going to be gliding with a new ice hockey puck under the end of your stick. Whether you're equipping with smooth or rough edges, a heavy weight or a light game, you can't really play ice hockey without the puck. We've found the seven very best ice hockey pucks on the market, and answered every question you could have regarding the buying process and what to look for. It's time to upgrade your game with the best equipment (and the secret is, they're all super affordable). Let's jump into it so you can slip those skates back on.
The Best Ice Hockey Puck
A&R Sports Classic Ice Hockey Puck
For the money, for the dependability, nobody holds a candle to A&R sports. With excellent grip on all edges of their Classic Ice Hockey Puck, this not only makes it easy to grab it when you're done but actually offers better traction so that you can accurately predict the path of the puck on the ice.
Denting will occur after heavy use, usually within the first three months. The puck still works perfectly, it just gets a few battle scars. It's the perfect weight to drop it on the ice, grab the hockey stick and begin your slapshot training, and you don't have to spend a ton to grab one.
Key Features:
Made in the Czech Republic
Created with vulcanized rubber
Perfect weight at six ounces
Specification:
Brand

A&R Sports

Model

PUCKZ

Weight

6.1 Ounces
Excellent customer support if there's any splits in the puck
Reasonably affordable for any budget
Dents in about three months (does not impact play performance)
Slightly smaller dimensions than standard ice hockey pucks
Crown Sporting Goods Ice Hockey Puck Set
The NHL designates a specific size and weight for their pucks, and Crown Sporting Goods made these to order. You get a dozen to a pack for a reasonable price, ensuring that you won't be without a puck regardless of how often or hard you play.
On each puck, the grip sidewalls work excellently for handling and dexterity when you're out on the rink. These glide excellently across the ice, but each puck is only going to get about two, maybe three months of use before the sidewalls degrade and become rather difficult to maneuver with your hockey stick. If you play consistently, this is at least a three-year supply of pucks. Our guide to the best ice hockey skates features more amazing gear like this.
Key Features:
12 to a pack
5.85 oz per puck
Good bit of bounce, ideal for slapshots
Specification:
Brand

Crown Sporting Goods

Model

SHOK-101*12

Weight

4.4 Pounds
Sturdy traction padding around the edges
Smooth bottom glides effortlessly on ice
Strong odor right out of the package
Sidewall grips diminish after a few months of use per puck
A&R Sports Ice Hockey Practice Puck
Straight from the Czech Republic, A&R sports bring you a durable, if not plain-looking set of four pucks. Made of vulcanized rubber, these have a lot of durability to them, and each puck should last for about a year before the sidewall grip starts to smooth out. Speaking of smooth, it'll glide across the ice like nothing you've used before.
Numerous users also choose A&R when looking for pucks for non-conventional uses, such as raising benches, cars, and couches for their robotic vacuum cleaners to get under. There's a great deal of resistance and hardness to these pucks, so while they won't be the best for a slapshot, A&R Sports Ice Hockey Practice Pucks are going to outlast many of the other pucks you've tried.
Key Features:
Meets NHL standards
Vulcanized rubber construction
Long lifespan of one year per puck
Specification:
Brand

A&R Sports

Model

SG_B008875XYU_US

Weight

1.5 Pounds
Multi-functional with a smooth glide on the ice
Thick vulcanized rubber construction has excellent bounce
Inconsistent sidewalls; each look a bit warped
Strong chemical odor lasts for two weeks
Faswin Classic Ice Hockey Puck Pack
Following the NHl guidelines for durability and proper weight, Faswin gives you a dozen durable pucks in a mesh carrying bag. Bring it with you to the rink with a few spares while leaving the rest at home, and you're ready for anything.
Vulcanized rubber makes these extremely durable but also releases a hard-hitting chemical aroma. It might take upwards of two weeks for this smell to dissipate as a fair warning. Faswin Classic Ice Hockey Puck Packs are hard, but the grip on the sidewalls is practically non-existent, so you'll have to have a bit more accuracy when passing shots. You may also like to check out our guide to the best mouthguards that will help you prevent injuries while playing.
Key Features:
Includes a mesh carrying bag
Twelve pucks per pack
Meets NHL guidelines
Specification:
Brand

Faswin

Weight

1.76 pounds
Durability exceeds expectations
Extremely hard, best for making calculated passes
Not much traction for your stick; totally smooth on all sides
Strong chemical odor
A&R Sports Junior Ice Hockey Pucks
The junior leagues need pucks as well, and using full-sized NHl regulation pucks makes learning a bit daunting. A&R is back in the mix with these Junior Ice Hockey Pucks that come in a 4 oz size, with the same hardness that you'd expect from professional-grade pucks.
This makes gliding and passing a bit easier, and the traction padding on the sidewalls allows to better handling. While the center is hard, the edges have a bit of bounce to them. You'll get a dozen pucks in a reusable mesh carrying bag, just be wary of the scratches that are certain to show up on the blue color of the pucks. If you also like different kinds of hockey, try out some of the best air hockey tables from our list.
Key Features:
Twelve pucks to a pack
4 oz smaller size for handling with a smaller stick
Comes in a reusable mesh carrying bag
Specification:
Brand

A&R Sports

Model

MPUCK12

Weight

3.24 Pounds
Smaller pucks with excellent traction for passes
Great elasticity for controlled shots
Scuffs and scrapes show easily on the blue color
Chemical scent lasts for about five days
E-Hockey Ice Hockey Pucks Blank Case
Buying in bulk means you'll be good to go for a very long time, and with 50 hockey pucks, this might be the last purchase of them you'll ever make. At barely over a dollar per puck, E-Hockey Pucks Blank Case relies on bulk orders and makes pucks in large quantities, so the grip on the sidewalls might be inconsistent from puck to puck.
There's an excellent deal of bounce in the sidewalls, allowing for controlled shots that rival other brands. Everything meets NHL guidelines, so you'll be playing professionally while saving a good amount of money at the same time.
Key Features:
50 individual pucks
All pucks meet NHL guidelines
Smooth glide on top and bottom
Excellent value on price per puck
Just enough bounce for controlled shots
Grip quality varies per individual puck
Reported issues with shipping times due to order size
Ice Hockey Puck Buying Guide and FAQ
Hockey pucks seem fairly simple, and while they're not the most difficult thing to make an informed decision on, it's important that you know all the basics to come to a deliberation. This brief buying guide will go over what to look for in hockey pucks while answering some of the most asked questions surrounding them.
How We Chose Our Selection Of The Best Ice Hockey Pucks
Price – When doesn't price dictate a purchase? Thankfully, rubber (even durable vulcanized rubber) is cheap as can be to produce. You're mostly paying for the means to package and get it to you, as well as the weight and dimensions to meet NHL regulations. Many brands come with similar pricing models, so regardless of which brand you choose, buying in bulk is the most cost-effective option.
Brand – It's all just rubber, right? Well, yes and no. The brand is going to determine how close to NHL regulations they actually make their pucks. There's a short range of error, so you'll see some pucks that are 5.85 oz each, and some that are 6 oz on the nose. Anything outside of these ranges means the brand doesn't really know what they're doing. Learn the NHL regulation firsthand, and then shop for your pucks. Brand names also dictate return windows and customer service, as well as order fulfillment.
Reviews – We've used a ton of reviews to accumulate our list of the best hockey pucks before buying and testing them ourselves. When it comes to any sport, people are hypercritical of their gear, as they should be. The voice of the people gives us a helping hand on determining which products we're going to move forward with reviewing.
Features To Look For In Ice Hockey Pucks
Use – How often are you going to actually get out there and use them? Could you find other uses for the extra pucks in your bundle? Rubber pucks are multifunctional and can be used often in woodworking projects, to raise furniture, and even list your car to work underneath it safely. Vulcanized rubber is tough as nails, so find another use for it around the house, and you won't be disappointed.
Accuracy – This comes down to weight, height, and the texture on the sidewalls. Since you'll be freezing your pucks, that texture isn't always going to shine through, but the accuracy will remain. Accuracy will depend on the weight and dimensions of the puck, as well as the smoothness and flatness. If they're made as symmetrical and perfect as possible, they'll glide excellently, leaving it up to your skill to make the shot.
Color – Basic black is what they use in the NHL, though you'll see other colored pucks that are usually associated with the junior league. This comes down to preference more than anything else. You have to think that an indoor ice hockey ring is well lit, so you can spot the streak of black on the ice perfectly well. If you're playing on a pond, you might want a stark red puck to see where it goes if it slides off into bushes near the shore.
Ice Hockey Puck FAQ
Q: What is the puck made of in ice hockey?
A: Vulcanized rubber is the best material for hockey pucks. You can also find standard, non-vulcanized rubber, but those generally aren't NHL regulated. Vulcanized rubber is strong enough to be placed underneath car tires so you can work on your car, be used at feet on benches and woodworking tables, and more. They're ridiculously durable, making them ideal to withstand warping and damage from repeated use on the rink.
It's all rubber, but the smooth, flat top and bottom use a different process. There's something called silk screening, where a mesh is used to hold onto a special type of ink. Simply having raw rubber alone would cause damages and dings from traveling over the rigid ice, and ruin the playability of the puck.
Q: Do I need to freeze my ice hockey puck?
A: Yes, you absolutely do need to freeze your puck if you want to get the full experience of professional hockey. Before every single game, pucks are frozen to prevent bouncing. Since hockey pucks are made of vulcanized rubber, they can have a tennis ball-like effect when they're hit or they bounce against the inside of the rink.
If that has you asking a few questions, good: we pointed out that ample bounce was an attribute you should look for in hockey pucks, and we stand by that. When the puck is frozen, the bounce is reduced to account for better accuracy, but when it starts bouncing even a tiny bit, you know that it's thawed too much and needs to be swapped out.
In professional hockey, you're likely to use a dozen or more pucks throughout a single game. Rubber takes a long time to freeze but unfortunately doesn't take nearly as long to thaw out. When it's frozen solid, it's highly dangerous, which is why the right protective gear is necessary.
A frozen hockey puck (of NHL standards) can travel up to 105 MPH, whereas an unfrozen one travels around a maximum of 92 MPH. That's an extra 13 MPH of power to get it past the goalie, which comes in handy when you're on the rink. It's about accuracy more than anything else.
Q: Why are most hockey pucks black?
A: Pucks used to be brighter, specifically so that cameras could spot the puck easier while broadcasting a game on live television. However, the reflection of these brighter pucks were increasingly distracting to players, and at their request, they switched to black.
When you're standing right over the puck, a slab of black rubber is much easier to track with your eyes than something that's giving off a reflection. It doesn't matter how bright the rink is, a black hockey puck might have a sheen to it, but it's not going to reflect light directly into your line of vision and impair your judgment.
Colored pucks are usually used in junior leagues and for recreational pond hockey. They're easier to spot if you end up losing them, and are a bit more exciting for children to use while playing ice hockey.
Q: Why do some hockey pucks have a side grip?
A: These provide a good deal of traction against your hockey stick. While it's not as effective when they're frozen, it promotes better handling and dexterity when using the stick. Since most hockey sticks are made of a myriad of different materials (carbon fiber, aluminum, wood), you need something that's going to conform to all of those.
In the NHL, the ref is the one to drop the puck down in between two players. When it's a frozen mass of rubber without anything to grip onto, it makes that task just a little bit harder. This also makes it easier to retrieve the puck after it's done being used, and ensures it won't just slide off the stick for no reason while moving around the rink.
Sign Up Now
GET THE VERY BEST OF GEARHUNGRY STRAIGHT TO YOUR INBOX