Best Lacrosse Sticks In 2022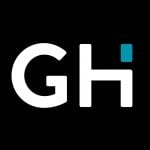 This product guide was written by GearHungry Staff
Last Updated
April 28, 2019
GearHungry Staff
GearHungry Staff posts are a compilation of work by various members of our editorial team. We update old articles regularly to provide you the most current information. You can learn more about our staff
here
.
GearHungry may earn a small commission from affiliate links in this article.
Learn more
Lacrosse is an intense sport that can be physically taxing. Think of it as hockey without the ice. But whereas in hockey much of your motion is gliding motion resulting from your own momentum, in lacrosse you have to work for every inch. Having the right lacrosse equipment then is essential for players. If your lacrosse stick is too heavy, too long or awkwardly balanced it's going to slow you down, make you less effective and have a negative impact on your ability to accurately pass the ball. So whether you're an absolute beginner or a star of Major League Lacrosse you need the right stick. Below are the best lacrosse sticks for 2019.
The Best Lacrosse Stick
STX Lacrosse Stallion 200 A/M Complete Stick

The STX Lacrosse Stallion 200 is one of the premier lacrosse sticks available. It is an essential tool for anyone who wants to get to grips with lacrosse, while more experienced players will also find it suitable for training.
The tonal memory marker graphics along the alloy handle help guide you towards the best grip position and give your game an extra dimension that could mean the difference between victory and crushing defeat. This makes it a lacrosse stick that delivers additional support, allowing players to train and improve as they play more effectively, rather than being thrown in the deep end.
The soft mesh stringing on the head is secure and capable of catching the ball and slinging it right back at the opponent without issue. The classic scoop shape is also the most versatile option around, and while other scoops may have their benefits for different aspects of the game, the Classic provides a welcoming all-around experience that guarantees you get to grips with the fundamentals. This shape also gives the stick a forgiving response when catching the ball and minimizes strain, while the soft mesh stringing helps to cushion the ball and prevent it bouncing out.
It is suitable for all positions as well as Face-off scenarios to help give you the edge against your opposition. It also meets all NCAA and NFHS rules, making it suitable, legal, and even encouraged for competitive play. At 42" total length, it is easy to handle and well-balanced, too.
Key Features:
Alloy handle
Tonal 'memory marker' graphics
Suitable for all entry-level players
Meets NCAA and NFHS rules
Soft mesh stringing
Forgiving response
Specification:
Brand

STX

Model

CS ST20 B1 SM/AAX8 69/BK

Weight

12.8 ounces
Warrior Evo Warp Next Lacrosse Stick




The Warrior Evo Warp is a complete lacrosse stick intended to help players develop better handling skills. While it comes game ready it's not really for more advanced players but instead should be viewed as a developmental tool for budding attackers and midfielders.
That said the stick is nice and light so it won't wear you down whether you're using it for prolonged practice sessions or in game situations. The more focused than normal mesh pocket promotes proper throwing motion. You simply can't get off a good throw unless your fundamentals are sound. And that's a good thing. It will help you or your child develop skills in a sound manner that will pay long term dividends.
The shaft is made of a corrosion resistant aluminum alloy. (The company calls it a "kryptolyte" shaft but that's a marketing term and not a scientific one.) The synthetic, factory installed mesh pocket won't soak up large amounts of water in the rain and drag down performance. And the balance of the stick is generally outstanding.
The stick is handsome and comfortable to hold for prolonged periods of time. Though it has a 30 inch staff, meaning it's not intended to be a defensive stick. The real function of the Warrior Evo Warp is to help newbies develop their skillset. So keep that in mind. Love this product? Check out our review of the best football helmets for our top picks. 
Key Features:
Kryptonite shaft
Suitable for players 14 years and under
Weather-resistant
Tighter face shape
All-around pocket
No stringing
Specification:
Brand

Warrior

Model

EWNSA18

Weight

1 pound
STX Lacrosse Stallion 50 Youth Lacrosse Complete Stick

The STX Lacrosse Stallion 50 is another excellent option for young players and while it is perhaps most suitable as a training or practice stick, it will also perform well during proper games where the stakes are as high as the expectations.
Inspired by the Elite Stallion 550 head, this lacrosse stick provides kids the confidence they need to feel like they are creating their own personal highlight reel. The forgiving response makes it easy to catch and cushion the ball before releasing it, and it will even allow them the option to dip and twist between their opponents should they see any opening in the defensive line.
This easy-catch design also allows for fantastic ball control, and it minimizes the risk of dropping the ball just as you feel you're through on the home strait. This allows you to play with greater confidence, and because of the stringing design for the pocket, it also feels more like what you'll experience when playing in a competitive game. This is enhanced by the Classic scoop shape that protects the ball when moving.
It's easy to handle and boasts a gloss grip that is comfortable but also effective, and the dual brace side wall composition ensures excellent durability that's perfect for a game that can see as many collisions as lacrosse. It is only suitable for youth games, so you can't get away with using it in the NCAA or NFHS scenarios, but for kids just learning how to play6 and what to focus on, it's ideal.
Key Features:
Forgiving response
Inspired by Elite Stallion 550 head
Easy catching and ball-control
Soft mesh stringing
Easy handling
Suitable for beginners and youth players
Specification:
Brand

STX

Model

CS ST05 W6 SM/AYXX XX/XX

Weight

11.2 ounces
STX FiddleSTX Mini Super Power Lacrosse Stick

STX is one of the premier names in lacrosse equipment and their FiddleSTX lacrosse stick two pack is a great idea for those just getting started in the sport. These are lightweight, well-balanced sticks that aren't so heavy they'll wear out a newcomer. Yet they're durable enough to stand up to the rigors of the sport and allow the beginner to acclimate themselves to handling, running and shooting with a lacrosse stick. Which is more difficult than it seems on paper.
If you're an experienced lacrosse player you'll know what works and doesn't work for you and want something more substantial. There's no doubt about that. But there's also no doubt that if you, or more likely your son or daughter, are just getting their feet wet in the sport you'll want to be sure it's something they're genuinely interested in before you drop serious money. As such the FiddleSTX is a great introductory stick.
The shaft is 30 inches in length, which is considered ideal for midfielders and attackers. The head is relatively wide which allows the player, whoever it may be, to snag the ball with relative ease. The traditional lacrosse head with woven pocket allows for a good whip of the ball and the whole stick is light and easy to manipulate. If your youngster is just starting out in the sport these are great sticks for them to acclimate themselves. They will allow for easy catching and passing and won't break as a result of incidental contact like some other beginner sticks. If you love sports, make sure you also check our guide to the best portable soccer goals.
Key Features:
Two-pack
Rugged plastic heads and shafts
Soft orange ball included
Soft mesh pocket
Suitable for indoor and outdoor play
Easy to handle for younger players
Specification:
Brand

STX

Model

FX 923 MP/MP

Weight

1 pound
Maverik Lacrosse Charger Complete Lacrosse Stick




The Maverik Charger Complete Stick is another step up in performance and is ready to play right out of the box. It features a level 3 bottom rail for enhanced accuracy and power, a large catching surface, and narrow throat designed to enhance ball control while you're on the move. The pocket is prestrung with competition-ready mesh which more advanced players may want to tweak to their own liking but which most will find more than satisfactory.
The "complete" in the name refers to the fact that this is a shaft/head combination. Not just a head or a shaft. The shaft is fashioned from 6000 series aluminum, making it very durable but also giving it plenty of flexibility. It's 30 inches long, which means it's made for attackers and midfielders. The whole stick with head checks in at just over 40 inches in length. The Maverik Charger also features what the company calls "Grip Zone" technology, which sounds a bit hinky but actually provides a good grip in pretty much any conditions.
This is one of the best complete sticks in this price range. Though one potential issue is the mesh, which has a tendency to absorb water. Which in turn can compromise performance. Some recommend replacing it straight away but a better course of action is probably to wait and see how you feel about it first. The bottom line is that, with the Maverik Charger you get a competition ready stick that's going to help you take your performance to the next level. And that's what it's all about. Our handy guide to the best mouthguards features more great products like this. 
Key Features:
6000 series aluminum shaft
Narrow throat enhances ball control
Large catching surface
Grip Zone technology
Ideal for attackers and midfielders
Power and control in one stick
Specification:
Brand

Maverik Lacrosse

Model

3001075

Weight

1.2 pounds
NIKE Men's Vapor 6000 Lacrosse Stick

The sporting giant Nike wades into the lacrosse equipment market with this entry-level complete stick they're calling the Men's Vapor 6000. The 6000 is viewed as an extension of the company's well-known and respected line of Vapor products that includes everything from golf clubs to cleats and puts an emphasis on style and performance.
The Vapor 6000 lacrosse stick is certainly handsome but it's also nice and light, well-balanced, has a durable wide head that enables aggressive play and promotes proper form. As a result with a bit of practice, beginners and intermediates will find themselves hitting their marks with more consistency.
The Vapor 6000 has a low pocket and high release point that really lets you get some power behind your shots. The shaft, while not the most flexible on the market, is agreeably durable and won't be relegated to the recycle bin the first time you have a close encounter or fall awkwardly. Finally, while the 6000 is marketed as a universal stick it's better suited to intermediate level players who have mastered the fundamentals and are working on refining their passing and shooting skills.
Key Features:
Vapor LT head
Soft mesh pocket
For beginners or intermediates
Lightweight aluminum shaft
Outstanding balance
String King Complete Attack Lacrosse Stick

The String King Complete Attack Stick is game-ready right out of the box. It's pre-strung at the factory with a semi-hard mesh pocket that promotes proper form while also allowing for aggressive attacking styles. The stick and head work well together. They're light and perfectly balanced which means they're not going to wear on you.
If you're a newcomer you'll appreciate the easy maneuverability of the stick. If you're a more advanced user you'll appreciate that it enables you to make quick precise throws and has a decent, but not overwhelming amount of whip in the shaft. The more familiar you get with the game and your own tendencies the more you'll likely want to string it yourself. But for most intermediate users the factory pocket will be more than adequate.
The String King Complete Attack stick can be found at the upper end of the price range but there's little doubt it's as game ready as it is durable, versatile and handsome. So it more than justifies its cost. The build quality is first rate and it comes with roll of pre-cut lacrosse tape that will help you attain the optimal grip. Break in time is also minimal. Find more great products like this by checking out our guide to the best soccer cleats.
Key Features:
A7150 shaft
Complete game-ready stick
30 inch shaft, 40 inches overall
Semi-hard mesh pocket
Ideal for practice or competition
Specification:
Brand

String King

Weight

1 pound
CAKLOR Lacrosse Complete Attack/Midfield Stick

The Caklor Lacrosse Complete Attack/Midfield Stick is perfect for beginner players. It's designed to make catching and ball control slightly easier, as they learn to play the sport. In spite of that, it still meets all NCAA and NFHS rules, so it's suitable for competition-level play. To keep the stick lightweight, it has a 6000 series alloy handle. Known for its durability and weight-saving design, it's easy to maneuver this stick and keep control of the ball. The head is molded with a slightly softer material, so it's more forgiving when you catch the ball. 
Lastly, the mesh has been professionally strung and has a wax coating. At first, this can seem a little stiff but you can soften it up by leaving it to soak in hot water and a cup of fabric softener for 20 minutes. This might not be the best performing lacrosse stick on the market but it's perfect for beginners. 
Key Features:
6000 series alloy handle 
Professionally strung mesh 
Molded head 
Wax coated mesh 
Meets NCAA and NFHS rules 
Lacrosse Stick Buying Guide
How We Chose Our Selection Of The Best Lacrosse Sticks
None of the standing members of our product review team are lacrosse players (sad, we know). Therefore, our own two cents was largely confined to the feel of the different sticks, their comfort and the overall build quality. In order to understand how the different sticks performed on the field or in the box we needed to obtain input from actual lacrosse players. We then took their valuable input, combined it with our experience of the materials and build quality and tossed in a dash of third party reviews to reach our final selections.
As lacrosse is something of a niche sport not as many sporting goods companies the offer lacrosse sticks as offer, say, basketballs or even baseball gloves. The market tends to be dominated by a few well-established manufacturers like STX. Although in recent years a few heavyweights like Nike and Under Armour have dipped their toes into the lacrosse stick market. As for price, lacrosse sticks tend to fall into a range between $20 and $100, with most somewhere in the middle of that range. So they're not exactly luxury items and are reasonably accessible to just about anyone interested in the sport.

Features To Look For In Lacrosse Sticks
Buying a lacrosse stick involves weighing a number of different factors. Many advanced players will purchase the stick and the head separately and/or purchase multiple heads that they'll swap out as they see fit. Beginners however, don't need to think about such things and should simply concentrate on finding a complete stick that will suit their needs and allow them to acclimate themselves to sport. These are the most common features to be concerned with:
What position they'll be playing - Most novices are not aware that lacrosse players don't all use the same type of stick. The kind of stick you choose will in fact be heavily influenced by the position you'll be playing. Midfielders and attackers use a lighter and shorter stick because it enables them to stay agile and doesn't tire them out so quickly. As such the length of the shaft of the attacker's stick will typically be about 30 inches. For defenders that may increase to 60". This is so they are able to extend further to snag a shot. Finally, the shaft of the goalie's stick is usually about 40 inches, give or take. They can get away with the shorter stick because the amount of area they have to cover is limited. The shorter shaft is also lighter which lets them retain a high degree of mobility and react quickly.
Shooting strings - Shooting strings run horizontally across the top of the stick's head and are intended to ease the path for the ball as it is runs out of the pocket. Thing is, there are nearly as many opinions regarding the placement, number and material of shooting strings as there are lacrosse players. Shooting strings are said to affect the whip of the shot. "Whip" being the angle of the ball as it leaves the pocket. As a general rule the more whip a stick has the lower the ball trajectory. And attack players tend to prefer a low angle.
Weight - The weight of the stick is in large part determined by the length of the shaft. That's one reason attackers and goalies use short lacrosse shafts. Because they don't want the extra weight that comes with a longer shaft slowing them down. Some people train with a heavier shaft in order to build up the muscles they're going to need in game situations and then go back to lighter sticks when the actual game starts. Certainly beginners, and in particular young beginners, are going to want to use lightweight sticks because their major concerns are going to be getting used to carrying and using the stick. Once they get comfortable they can try slightly heavier sticks if they want and see how it feels.

Pocket - Lacrosse sticks feature either a traditional lacrosse head with woven pocket or a mesh pocket. Woven pockets ruled the roost until recent years when the mesh pocket rose and pretty much took over the industry. Mesh pockets are composed of nylon webbing and tend to be very light and reasonably tough. Goalies often prefer mesh pockets because they lessen the chance of rebounds. The downside of mesh pockets is that they make it harder to control the ball while running with it. Woven pockets on the other hand tend to offer greater ball control while on the move. The depth of the pocket is also important with attackers typically opting for shallower pockets which facilitate long crisp passes and a lacrosse defense stick having a deeper pocket that doesn't spill the ball so easily.
Head - As a general rule the stiffer the head of the lacrosse stick the more effective it will be when used for checking maneuvers. There are 3 basic types of lacrosse stick heads:
Universal - This head can be used by all players at all levels.
NFHS - These head are approved for use by youth lacrosse players and those in high school.
NCAA - This type of head is must have kit for those who would hope to play college lacrosse.
Keep in mind too that goalie heads are typically much larger than standard lacrosse stick heads, often measuring 10 inches or more across.

Material - The shaft on the best lacrosse sticks may be fashioned from any of a number of different materials.
Aluminum - Beginners often choose lacrosse sticks whose shafts are made of aluminum or aluminum alloy simply because it's relatively light and very durable. So they know they'll get their money's worth.
Carbon fiber - Carbon fiber lacrosse shafts are very tough and very durable. They're also at the upper end of the price spectrum and not recommended unless you are committed to playing lacrosse at a high level. Carbon fiber makes outstanding sticks for both defenders and attackers.
Titanium - Titanium is another material that is both extremely light and extremely tough. It's stronger than aluminum and quite a bit more expensive, but it makes for the lightest lacrosse shaft.
Scandium alloy - Scandium alloy is as light as aluminum, as hard as ceramic and as strong as titanium. Scandium is typically used in the aerospace industry but is also used to fashion components for race cars and lacrosse sticks. Expect to pay.
Sign Up Now
GET THE VERY BEST OF GEARHUNGRY STRAIGHT TO YOUR INBOX