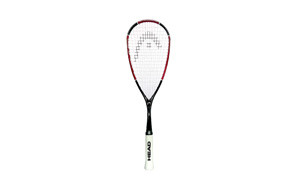 HEAD Nano Ti 110 Squash Racquet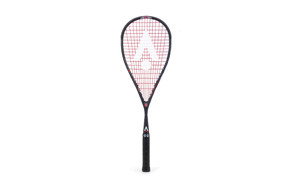 Karakal SN-90 FF Squash Racket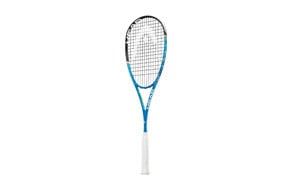 HEAD Graphene XT Xenon Squash Racquet Series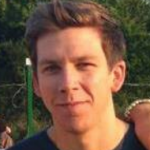 The game of squash is one that has been popular for almost two centuries and its popularity continues to grow. Back in 1830 at Harrow school, the young students who discovered the excitement of a rackets ball squashing when being slammed into a wall has become one of the most popular indoor sports in the world. From its humble beginnings of a group of kids hitting a ball against a wall, it has really become something of a phenomena.
Squash may look tame enough, but it can really push the players through their paces. There is nothing easy about slamming a ball in a confined space with an opponent and having to return their shots. It can become even more challenging when playing in that same space in a doubles competition. Squash is also a sport favored by people who like to squeeze in some competitive play during lunch breaks or after work. Some players go all out and join regulated competitions.
This fast paced game requires a considerable amount of agility and fast footwork. That doesn't necessarily mean you need to be an expert to enjoy playing squash. All it takes is a desire to learn and a good squash racquet. Before you head out and buy yourself one, take a look at our selection of some of the best squash racquets to get you playing like a pro.
The Best Squash Racquet
Squash Racquet Buying Guide & FAQ
How We Chose Our Selection Of The Best Squash Racquets
Price – We think everyone should play a sport they like, so we've found a selection of squash racquets in a variety of different price ranges to suit every budget. As with all sporting equipment, squash racquets come in the very cheap to the considerably expensive. Depending on the technological advances used to make the racquet, you could choose a simple, basic racquet that is cheap, or if you're a seasoned player, go for a racquet with a lot more to offer.  If you're a casual player, you could get a lot of good games out of a racquet at the lower range of prices. However, if you're a professional or you've been playing for years, then you may want a racquet that is a little higher end. Look at the features that are important to you and see if you can get the best racquet at a great price.
Brand – It's not always easy to sort through the hundreds, if not thousands of manufacturers when you want to buy yourself a squash racquet so we've done that for you by selecting brand names that are well known in the sport. More importantly, these are brands that specialize in making sporting equipment, particularly squash racquets.
Reviews – We check reviews for a number of reasons but one of the main reasons is that no one knows a product better than a customer who has already tried it. That's why we check reviews, to see which products performed the best. Consumers can be brutal with their reviews so we looked at the good and bad reviews to determine how well the squash racquets performed, and what may need a little extra attention.

Features To Look For In Squash Racquets
There were many factors to take into consideration before choosing any one of the best squash racquets. Just like players, squash racquets come in different shapes, sizes and weights. Then you also need to consider your playing style. All of these factors need to be considered so you can choose the right features in your squash racquet.
Weight – Some squash players prefer a lightweight racquet because it makes it easier to play, especially if you're playing a rigorous game with lots of fast volleys. On the other hand, some players like a little extra weight for more power and a much slower game. Squash racquets in general do not weigh much and tend to average between 110 to 145 grams. That's not a lot of weight between the different weights. But when you're playing a long and strenuous game, the extra weight can really tire your arms. If you can, play with a few different weights to see which one works best for you and the type of game you like to play.
Balance – Depending on the size and shape of your squash racquet, may determine how the weight is distributed within the head and the shaft. This uneven distribution of weight can affect the balance of the racquet. Some racquets are evenly balanced making them ideal for players who like to vary their playing style. Heavy headed racquets work well for players who like to hit the hard shots, while lighter headed racquet work well for players who like to flick those trick shots and volleys.
Strings & Stringing Tension – Technology plays an important role in every part of a squash racquet and that also includes the strings. Most squash racquets come strung, however, the initial string may not be really basic or of a lower quality. This is not always the case though and some racquets some pre-strung with string appropriate to the quality of the racquet. Better quality strings will give you a more natural, smoother feeling of the ball in play, Keep in mind though, that the better quality strings are often thinner than their cheaper counterparts, making them more prone to snapping.
String tension is another matter. The higher the string tension, the less power you can get out of your shot because there is practically no give. You will, however, get a little more control with your shots. You need to consider that the tighter your string tension, the greater the chance of your strings breaking as well, so consider how you like to play and how much tension you actually need.

Throat Shape – There are generally two types of throat shape in squash racquets. They are the closed or bridge racquet or the teardrop or open racquet. A bridge racquet has shorter strings which offer the player more control, albeit, with a little less power. Racquets with a bridged throat also tend to have a smaller sweet spot.
The teardrop or open throat squash racquet has a larger sweet spot and you can swing with a lot more power.
Graphic Design – This is purely a cosmetic feature but it doesn't make it any less important for the serious squash player. These days, the graphic designs on a squash racquet can vary from fluorescent colors, light or dark colors and will usually feature the brand logo. What you choose will depend on your personal preferences and apart from looking really cool, may also intimidate your opponent.
Durability – Figuratively speaking, squash racquets these days have been made to last quite a long time. However, it's impossible to even estimate how long a racquet will last you as it will depend on things like how often you play and how aggressively you play. If you've got a really competitive streak in you and have a tendency to slam your racquet when you lose a point, durability may be somewhat of an afterthought. If you play a normal, friendly game, you should be able to get plenty of wear and tear out of your squash racquet.

Squash Rackets FAQ
Q: What are squash rackets made of?
A: Once upon a time, squash racquets were made from laminated timber. They were great at the time, however, if you've ever played with a wooden racquet, you know that wood is a material that can warp and deteriorate over time.
Aluminum racquets are relatively cheap, but they tend to be heavy and difficult to control. Playing with an aluminum racquet can be tedious as you will generally feel the vibrations with every hit. On the up side, they are quite strong and difficult to break so they will last you for quite a long time.
Some of the newer squash racquets are now made with graphite composite materials which are quite strong and very light in weight. The main types of composites used include carbon and titanium. These racquets make playing easy, but you need to treat them with care because they are easier to break.
Q: What is the lightest squash racket?
A: The lightest squash racket is reputed to weigh a tiny 90 grams. Karakal claims their SN-90 FF is the lightest squash racket. The lighter the racket, the more speed and power you can get off with your shot, so if this one is the lightest you can only imagine how good your game can get.

Q: What is a good weight for a squash racket?
A: A good weight for a squash racket is not an easy thing to determine because different players like different weights. For example, heavier rackets are more suited to casual or old-school players whose game may be a little less aggressive with a slower swinging style. On the other hand, a lighter racket is more suitable for an attacking player as it is easier to maneuver and swing.
When selecting the best weight for your squash racket you need to know that the weight listed on the racket is the bare weight. That means before the strings, paint, grommets, grips and decals have been added. Once all of these have been added, you can expect your racquet to be somewhat heavier.
No matter which squash racquet you prefer to play with, remember it will be an extension of your arm when you're battling it out in the squash court. Such an important piece of equipment needs a little bit of care.
Here are some tips for caring for your squash racquet and getting the most use possible out of it.
Always store it in a case or cover, or better yet, invest in a good quality racquet bag. This will make it easier to transport your racquet to and from games and putting it away will be more practical in a bag as well.
Wipe down the grips after each game. Squash is a fast paced game so you're going to get hot and sweaty. Over time, the acids and bacteria in your sweat can deteriorate the grip so give the grip a quick wipe down after each game. Make sure it dries completely before you stash it in your bag.Re-string your racquet before the strings break. All that smacking of the ball will wreak havoc on the strings and they will lose tension, especially with regular playing. At the first sign of loss of tension, get your racquet checked and replace the strings as needed. Try to get your racquet re-strung before the current strings actually break.