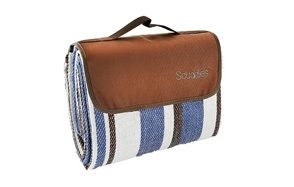 Scuddles Extra Large Waterproof Picnic Blanket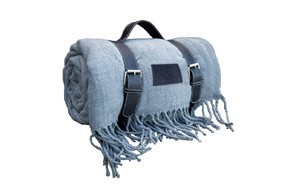 Wild In Bloom Oversized Waterproof Picnic Blanket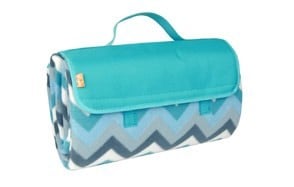 Yodo Water-Resistant Outdoor Picnic Blanket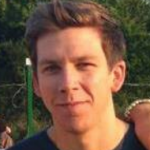 There's nothing better on a lovely summer day than heading to the beach or the park with your family for a spot of al fresco dining. Who doesn't love a picnic and taking some time out just to relax and hang with friends and family out in the fresh air? Nobody likes sand in their sandwiches though or a soggy bottom! We're not talking about that quiche now either! For the most relaxing outdoor picnic experience what you really need is a picnic blanket so that you can spread out your feast, kick back, relax, and enjoy the day. The best picnic blankets need to be large enough to accommodate your party as well as all those tasty delights and water resistant so that you stay dry. Preferably you should opt for something easy to clean in case the ground is dirty or muddy and of course, foldable and easy to pack away so that you can take it with you on your travels. Ideally, you also want something lovely and soft to sit on too. So let's take a look at our top product recommendations in the best picnic blanket category that ticks all these boxes.
The Best Picnic Blanket
Picnic Blanket Buying Guide
How We Chose Our Selection Of Picnic Blankets
When it comes to functionality, there's not much that sets picnic blankets apart from each other, and our recommendations are pretty much all on a par in terms of being waterproof and durable. So in the end, your choice of picnic blanket may well come down to the style and fabric you prefer as well as the overall size you require and the amount of money you'd like to spend. That's why our selection of products in this category all offer value for money and come with the standard features you'd expect to have in an outdoor blanket. We have picked out a couple of more premium style blankets along with chic and contemporary as well as very traditional looking plaid designs. We like to think we've done a pretty good job of picking out the best the category has to offer and that there will be a picnic blanket on our list that you fall in love with. We've selected a representative range of brands and narrowed down our choice based on features, price points, and of course, consumer reviews.

Features To Look For In Picnic Blankets
Size - Think about how many people are likely to be seated at any one time on your picnic blanket and ensure that you select one that's large enough and covers enough ground so that you are all comfortable. Picnic mats vary in size so if you need an extra large one, carefully review the size specifications before purchasing.
Practicality - Most picnic blankets are designed to compactly fold or roll down into a practical size that is easy to transport. Many come with integrated carry handles, and some might have their own separate tote bag. Go for something that's lightweight and can easily back into the trunk of your car so that it's always on hand when you need it.
How easy are they to clean - Given that you'll predominantly be using your picnic blanket outside, possibly on damp grass, sand or even gravel and dirt, you should ensure that your blanket is easy to maintain and clean. Many options can be thrown into the washing machine which is fantastic, but most of the other picnic blankets can be either spot or hand washed and simply cleaned with a damp cloth.

Comfort - We recommend that you opt for a picnic blanket which is soft, warm and provides an element of padding so that it's comfortable to sit on and gentle against the skin.
Durability - Picnic blankets are designed to last and to withstand the rigors of being used outside so they should be durability and reliably constructed. In most instances, the best picnic blankets will also feature a waterproof or weather resistant PEVA coated lining.