Best Picnic Blankets In 2022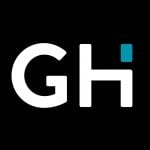 This product guide was written by GearHungry Staff
Last Updated
May 31, 2019
GearHungry Staff
GearHungry Staff posts are a compilation of work by various members of our editorial team. We update old articles regularly to provide you the most current information. You can learn more about our staff
here
.
GearHungry may earn a small commission from affiliate links in this article.
Learn more
There's nothing better on a lovely summer day than heading to the beach or the park with your family for a spot of al fresco dining. Who doesn't love a picnic and taking some time out just to relax and hang with friends and family out in the fresh air? Nobody likes sand in their sandwiches though or a soggy bottom! We're not talking about that quiche now either! For the most relaxing outdoor picnic experience what you really need is a picnic blanket so that you can spread out your feast, kick back, relax, and enjoy the day. The best picnic blankets need to be large enough to accommodate your party as well as all those tasty delights and water resistant so that you stay dry. Preferably you should opt for something easy to clean in case the ground is dirty or muddy and of course, foldable and easy to pack away so that you can take it with you on your travels. Ideally, you also want something lovely and soft to sit on too. So let's take a look at our top product recommendations in the best picnic blanket category that ticks all these boxes.
The Best Picnic Blanket
Scuddles Extra Large Waterproof Picnic Blanket
This is a very premium looking outdoor blanket from Scuddles, which is an excellent choice for many people, especially those who love to dine al fresco. It's attractively designed and made from high quality quilted fabric which features both a soft and comfortable top layer backed by a protective waterproof PEVA bottom layer. The striped design has an almost nautical feel, and this is definitely one blanket that will serve you well at the beach, the park or if you're heading to an outdoor concert in the summer.
With a convenient carrying strap, you can easily fold up your Scudddles extra large waterproof picnic blanket when you're ready for home and transport it from one location to the next. Not only it is attractive, lightweight, waterproof and portable, it's also machine washable too. It's also resistant to mold and mildew. This really is the perfect picnic beach blanket.
Key Features:
Easy to fold and pack for your travels
Waterproof, mold and mildew resistant PEVA backing
Attractive, stylish design made from high quality quilted fabric
Lightweight and portable weighing less than 2.5 lbs
Machine washable
Specification:
Brand

Scuddles

Model

SC-CM-01

Weight

0.16 Ounces
Yodo Water-Resistant Outdoor Picnic Blanket
Our next picnic mat comes from Yodo, and it's an excellent soft and fleecy style blanket with a premium build quality but a budget-friendly price tag. It opens up to 59 x 53 inches, which should be ample space to comfortably accommodate three adults or a family of four. The bottom of the Yodo outdoor blanket is water resistant, so it's perfect for laying out on a damp lawn or any other surface where you might require an extra layer of protection from surface moisture.
It's portable and lightweight and practically folds down to just 12.5 x 8 inches so that it can conveniently be taken with you on your travels. There's an integrated carry strap, and it's the ideal size to just keep in the trunk of your car, ready for all eventualities. It's easy to wipe clean with nothing more a damp clean cloth, and you get to choose from four attractive chevron designs in different colorways.
Key Features:
Folds down to small size and comes with carrying handle
Water-resistant PEVA backing
Four attractive color options to choose from
Lightweight and portable weighing less than 1.2 lbs
Easy to wipe clean and maintain
Specification:
Brand

yodo

Weight

1.4 Pounds
Practico Outdoors Extra Large Picnic And Beach Blanket
Next up from Practico in our best picnic blankets review, we have an extra-large option which is one of the biggest picnic mat's you'll find at 60 by 80 inches. It's the ideal size for family gatherings and perfect for the beach, backyard, or taking on a trip to the local park. Despite that large surface area which can accommodate 6 adults, it's surprisingly lightweight and weighs just 1.3 lbs. With an integrated carrying handle, it's also incredibly easy to carry from one picnic spot to the next and folds down small for easy storage.
The red plaid design is very stylish and super soft and comfortable to sit on as it's made from 100% polar fleece. A water-resistant cushioned backing prevents any wetness, and there are velcro closures to keep the blanket securely folded when not in use. It's so comfortable in fact, that if you did fancy sleeping out under the stars, it's soft enough for that purpose too. Although it's not fully waterproof, it is water resistant, so it's also suitable for the beach and is sand proof too. This particular Practico picnic blanket can be hand washed or spot cleaned only and isn't machine washable. Make sure you also check our guide to the best camping blankets.
Key Features:
Extra-large multi-purpose picnic blanket
Water resistant cushioned backing
Highly attractive red plaid 100% polar fleece design
Easy to fold and carry with integrated handle
Lightweight and portable weighing just 1.3 lbs
Specification:
Brand

Pratico Outdoors

Weight

1.3 Pounds
Angemay Outdoor Waterproof Picnic Blanket
If you have outdoor plans this weekend and you need to buy and inexpensive but reliable picnic mat, then this Angemay Outdoor waterproof blanket should stand you in good stead. It's one of the largest blankets on our review today at 80 x 60 inches so it can comfortably fit up to 6 adults or a group of children for an outdoor play date. It folds down to just 7 x 12 inches and with a built-in handle, is so easy to transport from one place to another.
Ideal for both the beach and the park, the Angemay picnic blanket features waterproof and sand resistant backing and is durable and thick yet soft and comfortable to the touch. No matter what adventures you take this outdoor blanket on, it shouldn't rip to tear and has definitely been built to last and to ensure whatever punishment your kids might throw its way! It makes an excellent campaign blanket, it perfect for an RV and is the ideal choice for hiking trips. Lightweight, portable, and easy to fold in just a matter of seconds, it's extremely compact. It's also super easy to clean and maintain too thanks to that coated waterproof backing. Simply shake off any sand, dirt or mulch then give the underside a wipe with a damp cloth to remove any surface dirt before packing away for your next day trip. You may also like to check our guide to the best emergency blankets.
Key Features:
Extra-large sized picnic mat perfect for lots of occasions
Durable and thick fabric is soft and comfortable to sit on
Water and sand proof backing is easy to clean and maintain
Extremely compact and portable design
Plenty of room to accommodate all the family
Specification:
Brand

Angemay

Weight

2.2 Pounds
Practico Outdoor Premium Extra Large Picnic Blanket
We already reviewed a fantastic large picnic blanket from Practico, but if you fancy the deluxe version which has the added advantage of being machine washable, then this is the one for you. This Practico Outdoor premium outdoor blanket again fates that super stylish and traditional plaid design which never goes out of fashion. It's so striking and will really set the tone for any outdoor soiree! It doesn't just look good though, it's also extra durable too, made with 100% soft and sumptuous thick polar fleece but backed with a durable and weather resistant polyester coating. We already mentioned that this version is machine washable, which is a real added bonus.
It's easy to carry and easy to store too and can be rolled up then secured in place with a buckle and strap. Un-folded it measures 58 x 80 inches so is more than large enough to accommodate at 4-6 adults comfortably seated. Being water, sand and also wind resistant, this Practico picnic blanket is an excellent choice for all kinds of family events and outdoor occasions whether that's a BBQ in the backyard, a trip to the beach or a weekend RV trip. It weighs 2.5 lbs, which considering its quality and size is reasonably lightweight too.
Extra-large multi-purpose durable picnic blanket Water, sand, and wind resistant backing Highly attractive red plaid 100% thick polar fleece design Easy to fold and carry with buckle and strap fastener Fully machine washable and easy to care for and clean
Key Features:
Extra-large multi-purpose durable picnic blanket
Water, sand, and wind resistant backing
Highly attractive red plaid 100% thick polar fleece design
Easy to fold and carry with buckle and strap fastener
Fully machine washable and easy to care for and clean
Specification:
Brand

Pratico Outdoors

Model

FBA_PGPB6080RDP

Weight

2.3 Pounds
Roebury Water Resistant Picnic Blanket
This large sized Roebury outdoor blanket is big enough for all the family and perfect to take with you on that next day trip away. Measuring 55 x 70 inches it's large and spacious, and because it's BPA free, it's also totally safe and hygienic for kids and babies to happily roll around on. The surface is soft and smooth, so is comfortable against the skin whereas the water-resistant lining will keep everyone dry if there's any surface moisture on the ground.
This picnic mat is durable too and is ideal for use on sand and grass as well as a variety of outdoor surfaces and because it's fully machine washable, you don't need to worry about any stains either. You can simply take it home and pop it in the machine for a thorough clean. It's lightweight and compact and easily folds down so that it can be stored in a zippered tote. The tote conveniently features an extra storage pocket as well as a carrying strap so that you can sling it over your shoulder anywhere you go. Whether you have a weekend camping trip planned, are heading to a festival or just hanging out at the beach, the Roebury outdoor blanket is a dependable and durable choice. Make sure you always have it handy in your picnic basket.
Key Features:
Family sized larked outdoor picnic blanket
Durable water resistant padded surface
Totally machine washable so easy to clean
Lightweight, compact and easy to transport
Packs into a zippered tote with storage pocket and shoulder strap
Specification:
Brand

Roebury

Weight

1.85 Pounds
VonShef Large Waterproof Picnic Blanket
This stylish and contemporary designed picnic blanket from VonShef is practical, but it also looks sensational. The striped pattern is very classic, and it comes in a chic choice of colors. It's a large style outdoor blanket that measures 58 x 71 inches, so there's plenty of room to enjoy some al fresco dining. It's compact and lightweight so perfect to pop in the trunk of your car or keep one at home for use in the garden on a summers day.
It's highly portable and easily rolls up so that it can be carried and stored. Adding to that overall contemporary feel, the VonShef picnic mat features faux tan leather carrier straps which securely fasten with metal buckles. When rolled the blanket is just 16.5 x 6 x 6 inches so it can be popped under your arm or carried with the faux leather handle. The underside of the blanket features a waterproof PEVA backing so you will all stay dry and comfortable even if the ground beneath your picnic spot is a little bit on the damp side. Stylish, practical, and portable, this Von Shef picnic blanket is a contemporary and chic choice for the more discerning picnicker!
Key Features:
Extra-large fleece picnic blanket
Features contemporary faux tan leather straps and carrying handle
Stylish and practical with a chic overall look and feel
Waterproof PEVA coated underside
Perfect for picnics and al fresco dining
Specification:
Brand

VonShef

Model

07/819

Weight

1.65 Pounds
Wild In Bloom Oversized Waterproof Picnic Blanket
From Wild in Bloom, this gorgeous Oversized picnic blanket is today's Premium Pick. In a beautiful and contemporary grey or blue color, this blanket represents the luxury al fresco dining experience and will certainly elevate any picnic spot. It's been manufactured with loving care and attention to detail and features impeccable stitching as well as tassel edging. The premium leather straps add to the overall sophistication of this stunning picnic mat.
It's lightweight to carry yet also thick and soft to sit upon with three layers of superior protection going into its design. The blanket is an acrylic wool blend with a waterproof underside so is perfect for grass, gravel, and sand, offering warmth, comfort, and an insulated protective barrier. It really is a premium designed product that looks stylish and should last you for many happy years to come. It's also beautifully presented in a white gift box with a satin bow and can be personally inscribed, making it the perfect gift.
Key Features:
Acrylic and wool blend with waterproof backing and lining
Features stylish and premium leather harnessing straps and handle
Made of three layers for superior warmth and comfort
Large yet light picnic blanket
Machine washable and easy to store and transport
Specification:
Brand

Wild in Bloom

Weight

4.2 Pounds
Oniva Outdoor Picnic Blanket Tote
This Oniva outdoor picnic blanket is both stylish and practical, and it conveniently folds up into a tote style bag with a long shoulder strap which is super easy to carry. Made from a cozy polyester fleece which is soft and comfortable to sit on, it comes in a range of colors with both stripe and plaid options. The underside is coated with a water-resistant backing which deflects moisture so you won't get wet if you are sitting on damp grass.
It neatly and compactly folds up to a handy 18 x 11 x 5 tote which features a zippered pocket in the flap and a nice long shoulder stray. When it's fully opened out, it measures a generous 70 x 80 inches, which is perfect for the whole family to sit out on and enjoy a fun outdoors experience. Due to its overall compact size and ease of storage, it also makes the perfect emergency car blanket.
Key Features:
Cozy fleece lined blanket
Water resistant coated underside
Extra-large size delivers 38 square feet of comfortable space
Comes with a built to last lifetime guarantee
Folds up neatly into a tote with a zippered storage pocket
Specification:
Brand

ONIVA – a Picnic Time Brand

Model

920-00-778-000-0

Weight

2.5 Pounds
Picnic Blanket Buying Guide
How We Chose Our Selection Of Picnic Blankets
When it comes to functionality, there's not much that sets picnic blankets apart from each other, and our recommendations are pretty much all on a par in terms of being waterproof and durable. So in the end, your choice of picnic blanket may well come down to the style and fabric you prefer as well as the overall size you require and the amount of money you'd like to spend. That's why our selection of products in this category all offer value for money and come with the standard features you'd expect to have in an outdoor blanket. We have picked out a couple of more premium style blankets along with chic and contemporary as well as very traditional looking plaid designs. We like to think we've done a pretty good job of picking out the best the category has to offer and that there will be a picnic blanket on our list that you fall in love with. We've selected a representative range of brands and narrowed down our choice based on features, price points, and of course, consumer reviews.
Features To Look For In Picnic Blankets
Size - Think about how many people are likely to be seated at any one time on your picnic blanket and ensure that you select one that's large enough and covers enough ground so that you are all comfortable. Picnic mats vary in size so if you need an extra large one, carefully review the size specifications before purchasing.
Practicality - Most picnic blankets are designed to compactly fold or roll down into a practical size that is easy to transport. Many come with integrated carry handles, and some might have their own separate tote bag. Go for something that's lightweight and can easily back into the trunk of your car so that it's always on hand when you need it.
How easy are they to clean - Given that you'll predominantly be using your picnic blanket outside, possibly on damp grass, sand or even gravel and dirt, you should ensure that your blanket is easy to maintain and clean. Many options can be thrown into the washing machine which is fantastic, but most of the other picnic blankets can be either spot or hand washed and simply cleaned with a damp cloth.
Comfort - We recommend that you opt for a picnic blanket which is soft, warm and provides an element of padding so that it's comfortable to sit on and gentle against the skin.
Durability - Picnic blankets are designed to last and to withstand the rigors of being used outside so they should be durability and reliably constructed. In most instances, the best picnic blankets will also feature a waterproof or weather resistant PEVA coated lining.
Sign Up Now
GET THE VERY BEST OF GEARHUNGRY STRAIGHT TO YOUR INBOX