Best Beach Blankets In 2022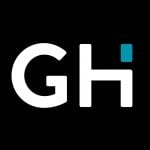 This product guide was written by GearHungry Staff
Last Updated
February 18, 2019
GearHungry Staff
GearHungry Staff posts are a compilation of work by various members of our editorial team. We update old articles regularly to provide you the most current information. You can learn more about our staff
here
.
GearHungry may earn a small commission from affiliate links in this article.
Learn more
Summer calls for warm sunshine and fun days spent on the beach.  It calls for bonfires, picnics, and sundowners. Sounds like bliss, right? We want you to have the ultimate summer vacation and to help you set yourself out on the sand in style, we bring to you a list of the 7 best beach blankets trending online.  These blankets are made from the finest materials and boast a variety of cool designs that make them both pretty and practical.
Watch the ocean waves as you lounge around in pure finery and soak up all the sun that the heated season has to offer. Ditch your mom's old bathroom towel and instead, keep a comfy divide between the sandy shore and your exposed skin with one of these lavish and perfectly designed beach blankets.
The Best Beach Blanket
WEKAPO Sand Free Beach Blanket
The multifunctional, WEKAPO Sand Free Beach Blanket is just the large size beach blanket you have been looking for. It will comfortably accommodate seven adults at a go with extra space to spare; this it will do with a weight of only 16 ounces. It has 6 metal stakes in a pouch for 4 anchor loops (and 2 to spare). Made from durable ripstop nylon fabric, it is strong, supple and lightweight. Its design affords the user four corner pockets for storage or sand anchor. and comes in handy with Metal stakes that can be used to nail down the material in case the weather turns windy.
The basic hallmark of this innovative product is its superior quality derived from extra strength and durability. Sand falling on it is easily removed upon shake off and water that splashes easily gives way due to the microscopic pores woven on into the material. This superior blanket product comes in many beautiful colors. With its extended 30% added expanse (10"x9") compared to others of its kind, this product will be your ideal beach, outdoor, hiking, camping, backyard or picnic solutions.
Key Features:
Extended area when compared to similar products of its kind
Lightweight but very strong and durable ripstop material
Metal stakes that can be used for stabilizing blanket in rough weather
Spacious and comfortable even for 7 adults
Specification:
Brand

WEKAPO

Weight

1.9 pounds
WildHorn Outfitters Sand Escape Beach Blanket
While we can appreciate the beach in all its glory, I think most of us can agree that we'd prefer to leave the sand where it belongs, and not cart it home with us. The Outfitters Sand Escape beach blanket works great in this regard. Designed using lightweight and breathable parachute nylon material, sand is removed from the fabric with just one quick shake. It also comes in three brilliant color variations: grey-blue, grey-purple, and grey-green.
The Sand Escape conveniently rolls up into a compact bundle that fits snugly inside the attached compression pouch, making it perfectly portable and ideal for long walks along the shore. This oversized beach blanket is extremely accommodating and can sit up to seven adults comfortably. If you are looking for a versatile groundcover that's adaptable enough to be used for other excursions, like camping and picnics in the park, then this WildHorn creation should be your ultimate choice. The cherry on top: a front pocket that safely holds your keys, sunglasses, and sunscreen.
Key Features:
A 63 sq. ft. blanket
The parachute nylon is quick to dry
Includes four sand anchor pockets
Packs into an incredibly small compression pouch
A unique patent pending design
Specification:
Brand

WildHorn Outfitters

Weight

1.3 pounds
ZOMAKE Picnic & Beach Blanket
ZOMAKE Picnic Blanket waterproof Extra Large is made from a three-layered, resilient, long-lasting and polyester material. It has a spongy layer in the middle supported by PVC beneath. It is absolutely comfortable for both adults and children and is able to withstand any weight. Its aluminum foil and water resistant backing assure of safety from moisture in damp environments. Just a little shake will remove all sand – you do not have to worry about the blanket collecting sand as the others do.
This product can be hand-washed or machine washed and it is very easy to dry. It is waterproof, very easy to clean, environmentally friendly, and comes with a lifetime warranty. It is simple to carry to your dream destinations such as hiking, sporting events, parties, beach, camping or even for the crawling baby or be used in an emergency situation in your car. It has an extra wide stretch (75×59 inch) to accommodate any event of its class imaginable.
Key Features:
Made up three-layered tough and everlasting polyvinyl material
It is completely environmentally friendly even well after its use
Easy and convenient to wash with the hand and also with machine
Will hold up all classes of weight you can think of
Specification:
Brand

ZOMAKE

Weight

1.6 pounds
The POPCHOSE Beach Blanket is a superior quality sturdy and compact family blanket that suits your every need at the park, on the road, at picnics, and on the beach. With its ripstop polyether fabric mostly reserved for parachutes, it comes as a strong durable lightweight, and breathable material that will fit easily into your travel accessories. There is no need to worry about Sand sticking onto a beach blanket it can be easily brushed off by simply shaking the material.
The nature of its constituent material makes it easy to dry within a very short period of time. It comes in a cool 9"x7" size, ideal to have room for a family of seven persons. It folds to a minimal size enough to fit a pouch to carry along easily. The double wind resistance design of the blanket makes it withstand harsh windy conditions whilst stabilizing it at the same time. It comes with pockets in-built with zippers for safekeeping of your valuables. The soft elegant colors it is adorned in gives it that extra vivid and appealing touch. It comes with accessories including 6-stake anchors, safety carabiner and a carry bag.
Key Features:
Folds easily to a minimal size to fit into any hand luggage
Double wind-resistant design to face off harsh weather conditions
Does not collect sand, as this can be easily removed by shaking
Comes with accessories such as stake anchors, and carry bag
Specification:
Brand

POPCHOSE

Weight

1.2 pounds
The Angemay is a large beach blanket that folds to form a compact and lightweight carry-along bag. Made with a soft polyester top and a waterproof backing on the underside, this groundcover will keep you perfectly dry while remaining easy to clean – simply shake off the dirt and debris. Patterned with blue and green stripes, we love how fun and funky this beach blanket is and think it would make a great addition to the beachfront.
The size of this beach blanket can comfortably fit up to 4-6 adults and is durable enough to accommodate a variety of surfaces, from beach sand to sports fields and rockier terrains – you can sit on the Angemay cover with ease. Coming in at a very competitive price, we really do deem this product great value for money. Put this blanket under your beach umbrella and enjoy a day at the seaside. 
Key Features:
Opens up to 150cm X 200cm in size
Completely waterproof and sand proof
Made from high-quality polyester and PVC
Folds into a compact carry-bag on seconds
Easy to clean
Specification:
Brand

Angemay

Weight

2.2 pounds
Mexican Serape Beach Blanket
If you have a love for warm colors, beautiful patterns, and ultra-soft fabric blends, then you might just want to grab yourself this traditional Mexican Serape before heading out to the beach. Woven with a tightly-knit mixture of cotton and polyester, this cultural spread boasts warm-red colors and shades of ocean blue. Created by artisans in Tlaxcala, Mexico, this big beach blanket will appeal to those who have an appreciation for the authentic.
And if mixing quality craftsmanship with a traditional design is not enough, we also give Laguna Beach a whole-hearted thumbs up for creating a blanket that has more than one use. Whether you're relaxing at the seaside, picnicking in the park, or simply need something to wrap around your body when a chill sets in, this Aztec serape will have you covered. And hey, if you're home after your outdoor adventures, throw it over the couch and use it as a decorative piece! If you like spending time at the beach, make sure you also check our guide to the best beach wagons.
Key Features:
A multipurpose throw
Measures 48″ x 70″
Durable without sacrificing comfort
Made for inside and outside living
Custom pattern and design
Specification:
Brand

Laguna Beach Textile Company

Weight

2.75 pounds
BEARZ Outdoor Beach Blanket
The BEARZ outdoor blanket is another brilliant multi-purpose design that comes in super handy for a number of outdoor adventures. Slightly smaller in size than similar styles, this blanket can comfortably sit up to two adults, or 4 at a squeeze. Available in a variety of bright appealing colors, the BEARZ beach cover folds neatly and compactly into a small palm-sized pouch, making it convenient to pack and superbly lightweight for travels.
For a brand that's quite new to the market, BEARZ has outdone themselves with delivering a picnicking solution where quality meets affordability. This durable water and sand-resistant blanket comes in at a competitive price and features all the elements that help to add to your relaxation; including anchoring corner pockets, puncture resistance, and an added carabiner bag hook. It is also perfect to use inside your beach tent as well.
Key Features:
Can be used as a mat or shelter from the rain
55″ x 60″ in size
Includes matching colored pouches and carabiners
Includes corner anchors/pouches
Versatile and easy to clean
Specification:
Brand

BEARZ Outdoor

Weight

7.2 ounces
Roebury Picnic And Beach Blanket
When it comes to relaxing outdoors and enjoying nature in all its glory, then often nothing can beat a traditional-looking picnic blanket that not only fits the scene but is also extremely practical. The Roebury mat fits the bill for being durable, water and sand-resistant, and large enough to accommodate a family or group of 4. The fabric is soothingly soft and if it does get soiled, simply pop it into the washing machine for a quick and hassle-free clean.
Available in a variety of different colors, prints, and patterns, this versatile blanket works well on many terrains and is suitable for frolicking on the beach, picnicking in the park, and even camping out in the bush. The Roebury strategically folds into a lightweight, compact zippered tote with a handy pocket and a strap so that you can toss it over your shoulder for easy carrying. Once you try out this beach blanket, you will prefer it to a regular beach chair.
Key Features:
Phthalates & BPA-free
55″ x 70″ in size
Made from durable waterproof materials
Machine washable
Easily folds into a compact tote
Specification:
Brand

Roebury

Weight

1.85 pounds
Wild in Bloom Beach Blanket
If you're looking for something a little bit more romantic with a touch of class, then the vintage-inspired blanket by Wild in Bloom fits the bill. With impeccable attention to detail and soft fabrics that feature a waterproof backing, you can picnic in bohemian bliss as you enjoy the outdoors.  This is a small beach blanket that's more suited to a couple than a large family, although it could seat up to 4 adults at a tight squeeze.
The Wild in Bloom uses sophisticated leather straps to help keep the rolled-up blanket in place and a handle makes it easily portable. Comprised of an acrylic-wool blend, you can wrap yourself in this blanket as the cold sets in, and with the waterproof lining, you could also use it as a shelter from soft rain. This ground mat would make an excellent wedding or anniversary gift – simply finish it off with a packed picnic basket and there you have the perfect gift for two. Don't forget to also check our guide to the best beach bags for more great products like this.
Key Features:
55" x 67" in size
Includes leather harnessing straps and handle
Comes packaged in a white gift box with a satin bow
Features immaculate stitching and tassel edging
Soft enough to use as a wrap/blanket
Specification:
Brand

Wild in Bloom

Weight

4.2 pounds
Beach Blanket Buying Guide & FAQ
How We Chose Our Selection Of The Best Beach Blankets
Many individuals choose beach blankets by defaulting to what appeals to them aesthetically. Once you hit the beach, however, you will soon realize that no matter how pretty your beach gear looks, practicality is what matters. This doesn't mean you have to forego something that looks good. In fact, the Gear Hungry team has managed to round up an attractive assortment of beach mats that ooze convenience and are utterly practical – we did this by taking the following factors and features into account:
Brand –While we are not always too concerned about a brand's name – we pay more attention to the quality and uniqueness of the product they deliver –we do understand that many individuals feel more confident purchasing from a company that they are already familiar with. This is why we ensured that we listed popular brands that withhold a good reputation, but at the same time, we also gave some new kids on the block an opportunity to debut themselves and their approved merchandise.
Quality –We wouldn't want you to settle on anything less than the best beach blanket that is quality-reassured. But how do we decide what fits the bill as a "quality product"? Well, when it comes to beach gear, we take note of the item's materials, workmanship, and fine attention to detail. We then put the gear to the test to find out if it lives up to its promise of being a durable, waterproof, and water-resistant outdoor accessory.
Size –Any blanket that seats less than two average-sized adults is not a blanket – it's a beach towel. This is or opinion, anyhow. When we chose our selection of the ultimate beach mats, we took size into account and for us, the more a blanket can seat, the merrier. We do, however, agree that some excursions call for more intimacy, so we decided to compile a range of beach blankets that can accommodate anywhere from 2 to 6 adults comfortably.
Portability –One of the very few negative things about frolicking on the beach is having to cart all the gear around, which is not an easy feat when you're traipsing through soft sea sand. To lighten the load, however, many beach blanket options are designed to be extremely lightweight and some even fold into compact pouches that are no bigger than the size of your palm. When deciding which types of beach mats to feature, we made sure that each item is conveniently portable while remaining practical.
Sand-resistance – We think many would agree that one of the top attributes that any beach blanket should have is sand resistance. We love the seaside, but we don't want to bring it home with us. The blankets listed in our selection are therefore made from materials that allow you to remove sand with just one shake, ensuring you that the tiny granules stay where they belong.
Reviews –We value the consumer's opinion, so much so that we spend much of our time scouring the net for unbiased feedback on products. We read through as many beach blanket reviews as we could find and used this information to separate the "thumbs up" from the "thumbs down".
Price –Last but not least, there's the price. We wish the budget didn't have to be a deciding factor but because we live in the real world, it unfortunately is. So, when compiling our list of top favorites, we made sure to include options that meet different budgets, all while keeping quality in mind. You can rest assured that each beach blanket in our selection is well worth its value for money.
Sign Up Now
GET THE VERY BEST OF GEARHUNGRY STRAIGHT TO YOUR INBOX