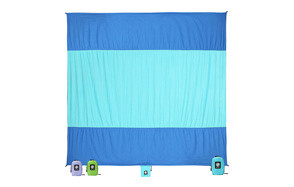 WEKAPO Sand Free Beach Blanket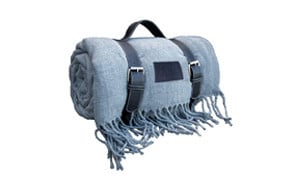 Wild in Bloom Beach Blanket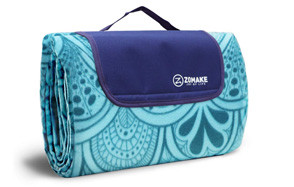 ZOMAKE Picnic Blanket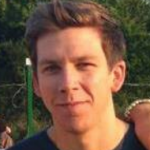 Summer calls for warm sunshine and fun days spent on the beach.  It calls for bonfires, picnics, and sundowners. Sounds like bliss, right? We want you to have the ultimate summer vacation and to help you set yourself out on the sand in style, we bring to you a list of the 7 best beach blankets trending online.  These blankets are made from the finest materials and boast a variety of cool designs that make them both pretty and practical.
Watch the ocean waves as you lounge around in pure finery and soak up all the sun that the heated season has to offer. Ditch your mom's old bathroom towel and instead, keep a comfy divide between the sandy shore and your exposed skin with one of these lavish and perfectly designed beach blankets.
The Best Beach Blanket
Beach Blanket Buying Guide & FAQ
How We Chose Our Selection Of The Best Beach Blankets
Many individuals choose beach blankets by defaulting to what appeals to them aesthetically. Once you hit the beach, however, you will soon realize that no matter how pretty your beach gear looks, practicality is what matters. This doesn't mean you have to forego something that looks good. In fact, the Gear Hungry team has managed to round up an attractive assortment of beach mats that ooze convenience and are utterly practical – we did this by taking the following factors and features into account:

Brand –While we are not always too concerned about a brand's name – we pay more attention to the quality and uniqueness of the product they deliver –we do understand that many individuals feel more confident purchasing from a company that they are already familiar with. This is why we ensured that we listed popular brands that withhold a good reputation, but at the same time, we also gave some new kids on the block an opportunity to debut themselves and their approved merchandise.
Quality –We wouldn't want you to settle on anything less than the best beach blanket that is quality-reassured. But how do we decide what fits the bill as a "quality product"? Well, when it comes to beach gear, we take note of the item's materials, workmanship, and fine attention to detail. We then put the gear to the test to find out if it lives up to its promise of being a durable, waterproof, and water-resistant outdoor accessory.
Size –Any blanket that seats less than two average-sized adults is not a blanket – it's a beach towel. This is or opinion, anyhow. When we chose our selection of the ultimate beach mats, we took size into account and for us, the more a blanket can seat, the merrier. We do, however, agree that some excursions call for more intimacy, so we decided to compile a range of beach blankets that can accommodate anywhere from 2 to 6 adults comfortably.
Portability –One of the very few negative things about frolicking on the beach is having to cart all the gear around, which is not an easy feat when you're traipsing through soft sea sand. To lighten the load, however, many beach blanket options are designed to be extremely lightweight and some even fold into compact pouches that are no bigger than the size of your palm. When deciding which types of beach mats to feature, we made sure that each item is conveniently portable while remaining practical.
Sand-resistance – We think many would agree that one of the top attributes that any beach blanket should have is sand resistance. We love the seaside, but we don't want to bring it home with us. The blankets listed in our selection are therefore made from materials that allow you to remove sand with just one shake, ensuring you that the tiny granules stay where they belong.

Reviews –We value the consumer's opinion, so much so that we spend much of our time scouring the net for unbiased feedback on products. We read through as many beach blanket reviews as we could find and used this information to separate the "thumbs up" from the "thumbs down".
Price –Last but not least, there's the price. We wish the budget didn't have to be a deciding factor but because we live in the real world, it unfortunately is. So, when compiling our list of top favorites, we made sure to include options that meet different budgets, all while keeping quality in mind. You can rest assured that each beach blanket in our selection is well worth its value for money.