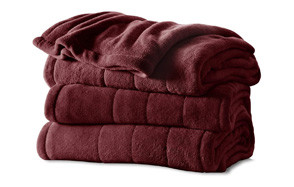 Sunbeam Microplush Heated Blanket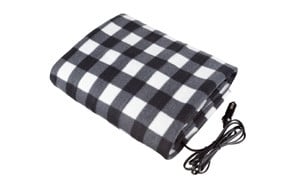 Stalwart Electric Heated Car Blanket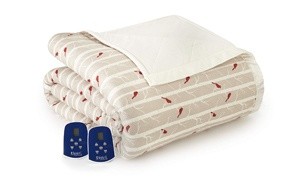 Thermee Micro Flannel Electric Blanket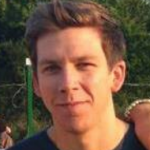 As temperatures drop slowly, we turn to our toasty blankets, fireplaces, and heaters for warmth. But sometimes we're too lazy to make fire, heaters can get broken, and hot cups of tasty coffees can only go so far in keeping you warm. Grab on to your hot cocoas because electric blankets are here to keep you warm and snug. Modern electric blankets are made with sturdy materials with invisible wiring systems that warm you up through coil wires. If you're ready to upgrade your winter beddings, here's ten of the best electric blankets to wrap around you this winter.
Best Electric Blanket
Electric Blanket Buying Guide & FAQ
How We Chose Our Selection Of The Best Electric Blanket
Price - Electric blankets are not bank drainers, so don't fret. They are usually very affordable and barely even add to your electric bill, so that's a huge bonus compared to conventional heaters. However, do not compromise safety for price. Some of the electric blankets listed in this guide differ in prices due to the extra safety features like the auto shut-off, which protects you from getting burnt. That's one major feature you don't want to miss out on. Also, the bigger your bed, the more money you'll splurge.
Brand - Most electric blankets are manufactured by lesser known brands mostly because they are not a necessity. They're more of a luxury item. We chose ten different brands for this guide, to give you as many choices as possible. Each brand listed in this guide, although relatively new, have produced high-quality electric blankets that have been tried, reviewed, and suggested by most users.
Reviews - Comments and opinions from verified buyers are usually the ideal benchmarks for creating an unbiased guide. Through several electric blanket reviews, we were able to identify the core features (which will be discussed in the next section) of an electric blanket that most users consider before making a purchase.

Features To Look For In Electric Blankets
Heat Settings - The ability to increase and decrease the temperature of your electric blanket is essential. Most blankets have three temperature settings while others have as much as 20 settings. Some blankets just have more options than others.
Composition - Electric blankets are like regular blankets. They can be made from fleece, flannel, or cotton. However, most electric blankets are made from polyester. This is because the material poses less risk of a fire hazard than cotton. If there's a malfunction, it will only melt and not catch on fire like cotton.
Cleaning - Electric blankets are beddings, and like most beddings, you can expect the occasional food spills and sweat-stains. When these occur, it is very comforting to know that you can throw it into a washer and get it cleaned. The cord of most electric blankets can be unplugged for washing, and the wires inside of them are usually reinforced in a way that they do not get damaged due during laundry.
Size - Twin, Full (Double), Queen or King—electric blankets come in different sizes and shapes.
Warranty - Electric blankets are expected to last for as long as 5-years. This is why most manufacturers back them with a 5-year warranty while others go as low as 2-years.
Low-voltage options - Manufacturers of electric blankets produce low-voltage blankets that consume less than 20 volts. This is one of the main advantages of an electric blanket over a heater.

Electric Blanket FAQ
Q: How do electric blankets work?
A: Electric blankets are generally plugged into an electrical outlet and have different heat levels. They are typically constructed from 100% polyester or a blend of polyester. Sherpa, fleece, and microfleece are other materials most manufacturers use.
They are usually integrated with an internal wiring system that produces heat through coil wires. The use of polyester and acrylic materials is to prevent fire hazards and are typically interwoven to trap and preserve the warmth. Newer models of electric blankets use carbon-fiber wires to ensure complete safety while producing consistent temperatures.
Q: Do electric blankets raise your electric bill?
A: Winter lasts for about 90 days. That said, if you add up winter nights plus some freezing nights, you should have about 120 nights a year. Electric blankets use less than 100 watts, while some use at least 40 or 50 watts, which is equal to about 0.35 kilowatt-hour when it's on for about 8 hours straight. This roughly means that for 365 days, the cost if using an electric blanket can be less than 5 dollars, which is worth it!
Q: Can heat from an electric blanket interfere with sleep?
A: Most people recommend using electric blankets only to warm up your bed before a nights rest. Using them overnight is possible but not recommended. Electric blankets produce toxic electromagnetic fields (EMFs), which can affect your immune function and neurology, reduce response to stress, and have an impact on melatonin production.
Q: Are there other benefits to an electric blanket?
A: Although electric blankets are bad for prolonged use, they help with several therapeutic issues. This includes arthritis, sore muscles, allergies, and sinus problems. Electric blankets can provide some form of relief to these issues. The low-level heat these blankets produce can target those areas increasing blood flow and thereby reducing muscle aches.

Q: How do I care for an electric blanket?
A: Electric blankets are easy to care for. However, never take them to the dry cleaners. The chemicals used can damage the blanket. Instead, simply unplug the power cord and put the blanket in a washer on the gentle cycle, as well as the dryer.
Do not use pegs to pin the blanket. This can spoil the internal wiring. Spread the blanket flat on the floor. This allows it to dry without any damage. Once winter is over, roll, not fold, the blanket, and place in storage. Never place any heavy items on the blanket, to avoid cord damage.