Best Electric Blankets In 2022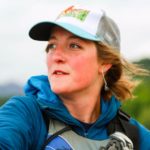 This product guide was written by Josette Deschambeault
Last Updated
May 31, 2019
Josette Deschambeault
Josette is a professional outdoor guide who lives and works in Southeast Alaska, Colorado, and Maine. When she's not rafting, hiking, skiing, or camping with her dog, she writes and edits for multiple outdoor and lifestyle publications.
GearHungry may earn a small commission from affiliate links in this article.
Learn more
As temperatures drop slowly, we turn to our toasty blankets, fireplaces, and heaters for warmth. But sometimes we're too lazy to make fire, heaters can get broken, and hot cups of tasty coffees can only go so far in keeping you warm. Grab on to your hot cocoas because electric blankets are here to keep you warm and snug. Modern electric blankets are made with sturdy materials with invisible wiring systems that warm you up through coil wires. If you're ready to upgrade your winter beddings, here's ten of the best electric blankets to wrap around you this winter.
Best Electric Blanket
Sunbeam Microplush Heated Blanket
Our next product recommendation, once again, is brought to you by popular brand Sunbeam. This is their ultra-soft and seriously plush heated blanket which comes in a range of sizes and color options. Choose from twin, full, queen, or king according to the size of your mattress at home. It's fabricated from luxuriously soft and plush polyester with 180 GSM each side, so it is ideal for keeping your bed warm overnight. As with the previous Sunbeam electric blanket we reviewed, this option also features their ThermoFine technology to deliver a regulated heat environment.
Easy to operate and control, your Sunbeam Microplush blanket is fitted with a ComfortTec controller which features a digital display as well as easy to operate push-button controls. It's fitted with 10 pre-set heat levels, a 10-hour auto-off function as well as a pre-heat function. There's also an adjustable dimmer. If you hate slipping into cold sheets at night, then this is the perfect electric blanket for you. Never worry again about cold feet in bed! It's easy to care for and maintain too, and is machine washable as well as dryer safe. It's rated overall as Ultra-Soft on the brand's softness scale which means you can enjoy a fully customized, cozy and comfortable heated bedding experience. The only problem is, you'll never want to get out of bed! 
Key Features:
Comfort Tec controller features 10 adjustable heat settings
10-hour auto shut-off mode for comfort and peace of mind
Soft and snuggly micro plush material
Auto adjusts to heat environment to deliver optimum heat setting
Rated by the manufacturer as being Ultra-Soft
Specification:
Brand

Sunbeam

Model

BSM9KQS-R310-16A00

Weight

6.3 Pounds
Stalwart Electric Heated Car Blanket
The final electric blanket we're reviewing today is from Stalwart and we've had picked this one out for special mention because it's ideal for use in cars. This soft and cozy 12-volt electric blanket easily plugs into a car or SUV via the cigarette lighter. It heats up quickly and efficiently and will remain warm until you unplug it. Equipped with an extra-long 96-inch cord, even passengers traveling in the backseat of your vehicle can enjoy the cozy comfort of this head fleece throw. It's lovely and lightweight yet still generates a nice amount of constant heat and is the perfect cold-weather travel accessory.
We recommend you store this car blanket in your trunk so that you always have it on hand in case of any emergency. It folds down so it can easily be stored in the trunk of your car, plus it's also supplied with a storage case and handles. Whether you enjoy camping, tailgating, or frequently take long journeys in your car over the winter months, this heated fleece car blanket would be a lifesaver. It measures 59″ x 43″ and comes in a choice of 6 different colors in a classic chequered design. It would also make a nice gift for people who are always cold.
Key Features:
Car adaptable electric blanket features a 12-volt fitting
Easily plugs into a car or SUV via the cigarette lighter
Equipped with long 96-inch cord ideal for passengers traveling in the back
Lightweight, portable and easy to fold
Includes a storage case with handles
Specification:
Brand

Stalwart

Model

75-BP700

Weight

2 Pounds
SoftHeat Luxury Fleece Electric Blanket
This blanket has a luxurious look, which is probably why SoftHeat dubbed it the luxury fleece heated blanket. This is a 64″x 80″ blanket, big enough to contain a queen size mattress, allowing you to share its warmth with your better half. The fleece blanket has a warm low-voltage technology that operates on less than 25 volts, the current for a light bulb. This means that you save more on your electric bill. So, you can give your high voltage heater a rest.
Unlike heaters, the blanket uses a small power supply box which changes 120-volt AC home current into a safe, low voltage DC. Despite the small power required to kick it into action, SoftHeat does not compromise on the warmth and protection you'll receive from its embrace. Wires running through the blanket are barely noticeable, unlike with older electric blanket, this makes the blanket comfortable to use and reduces bulkiness. The blanket has a 10-hour automatic shut-off, which means after 10 hours of operation, it shuts off on its own, which is a safety precaution. With the 10 heat settings, you can choose from the lowest setting—1 up to 10-the highest.
Key Features:
Backlit display with auto dimming feature
10-hour Auto shut-off
10 heat settings
100% Polyester
Specification:
Brand

SoftHeat

Model

VBF-H2-036

Weight

5.7 Pounds
Beautyrest Brushed Long Fur Electric Blanket
Beautyrest means business with this Brushed Long Fur Electric Throw Blanket. The blanket measures 50 inches long and 60 inches wide. This is another queen and king size electric blanket, and Beautyrest has it all. You get three levels of heat that you can choose from. Although other blankets have a 1-to-10 setting, this blanket focuses on the important stuff, offering a low, medium, and high option, which is enough to regulate the temperature.
Auto shut-off happens every two hours, automatically shutting off the blanket for safety and convenience. This means you can lie on your couch or in bed and not worry about your blanket being on for hours. For extra comfort, the Beautyrest electric blanket can detect the temperature of the room and adjusts its temperature accordingly to keep you warm.
Key Features:
3-setting heat controller
2-hour auto shut-off
100% polyester
Measurement: 50" x 60"
Specification:
Brand

Beautyrest

Model

BR54-0822

Weight

3.3 Pounds
AmazonBasics Micromink Sherpa Blanket
Amazon steps into the blanket game with this Micromink Sherpa Blanket. You can throw this snug Sherpa fleece over your couch for a warm look or use it as a bedspread during chilly nights. Amazon provided 8 different blankets to choose from with a minimal look that blends into any existing décor.
If you're tired of the same spread every day, the Micromink is reversible. The micro mink has an extremely soft polyester on one side and a fluffy faux Sherpa fleece on the flip side for season-round coziness. The polyester design repels lint and pet hair, so your pets can get in on all the warmth this affordable blanket provides. Our handy guide to the best beach blankets features more great products like this. 
Key Features:
100% Polyester
Reversible blanket: polyester Sherpa and micromink
Measurement: Queen size 90" x 90"
Deflects lint and pet hair
Specification:
Brand

AmazonBasics

Model

TEX-180488

Weight

5.7 Pounds
Tefici Washable Snuggle Heated Throw Blanket
If you love a retro-looking blanket, the Tefici Washable Snuggle Heated Throw Blanket should be right up your alley. The Tefici has a 240-minute automatic-switch off, which means every 4-hours, the blanket automatically shuts off for safety and to prevent overheating. This is safety precaution in most modern blankets, ensures that the blanket doesn't burn your skin or cause a fire hazard. Flannel isn't just your regular button-down shirt. The cotton-made organic fabric is typically lightweight and soft, perfect for winter months.
The blanket has an LED controller to adjust the heat with 3 temperature settings for your comfort: 95⁰ F on low, 104⁰ F on medium and 113⁰ F on high. This cozy flannel blanket heats up in seconds, and it is suitable for smaller beds or over your couch, measuring only 50″x 60″. The Tefici meets the ISO and ETL certification, which means it's safe to use in the home.
Key Features:
LED indicators for heat settings
4-hour automatic shut-off
Flannel material
3 temperature settings
Specification:
Brand

Tefici

Weight

3.6 Pounds
Several materials can be used to warm you up during the cold season. Quilted fleece should be top of the list. Now add a bit of toasty warm goodness to fleece, and you have the Sunbeam Heated Blanket, an incredible blanket that your body craves for. This blanket is made from 100% polyester material, soft to touch, and it keeps you warm with its ThermoFine technology, which automatically adjusts for consistent heat control using its ten heat settings.
Despite these features, the Sunbeam doesn't consume power—less than 25 volts, saving you money on utility bills. Thanks to the dual controls, you can adjust the heat separately when you're sharing the blanket, which is convenient, especially when one person wants more warmth than the other. On par with convenience, the blanket regulates itself with its 10-hour auto-off feature for safety. You can get this blanket for either a queen- or king-sized bed. Like most electric blankets, Sunbeam backs up this blanket with a 5-year warranty. You can combine it with one of the best memory foam mattresses from our list.
Key Features:
Easy Set controller features 10 adjustable heat settings
10-hour auto shut-off mode for peace of mind
Extra soft and sumptuous 100% polyester quilted fleece
ThermoFine technology automatically adjusts to maintain optimum temperature
Fully machine washable and also dryer safe
Specification:
Brand

Sunbeam

Model

BSF9GTS-R595-13A00

Weight

3.86 Pounds
Thermee Micro Flannel Electric Blanket
Quilted blankets add a bit of sophistication to any bed, and the Thermee Micro Flannel Electric Blanket is no exception. The Thermee is available for twin, full, queen and king size beds. For twin or full-size beds, it has one remote, while the queen and king sizes have dual controls for easy accessibility. Thermee added eight heat settings and timer control, giving you a wide range of heat options to choose from.
The Thermee has a 16-foot cord just for your convenience, making it possible for use on a bed or the couch.  For the queen size bed, the blanket measures 90″ x 90," and for the king, it measures 108″ x 90″ both are wide enough for two people and probably more on a couch. The Thermee gives you lush comfort with its two layers of soft down-alternative polyester wrapping, micro flannel on face and back, and quilted layer security to keep the cold away. Be sure to also check out our list of the best emergency blankets for more great items like this.
Key Features:
16-foot electrical cord
8 secure heat settings
12-hour programmable timer
Automatic shut-off
Specification:
Brand

Thermee Micro Flannel

Model

THREBTWBRC

Weight

6.02 Pounds
Electric Blanket Buying Guide & FAQ
How We Chose Our Selection Of The Best Electric Blanket
Price - Electric blankets are not bank drainers, so don't fret. They are usually very affordable and barely even add to your electric bill, so that's a huge bonus compared to conventional heaters. However, do not compromise safety for price. Some of the electric blankets listed in this guide differ in prices due to the extra safety features like the auto shut-off, which protects you from getting burnt. That's one major feature you don't want to miss out on. Also, the bigger your bed, the more money you'll splurge.
Brand - Most electric blankets are manufactured by lesser known brands mostly because they are not a necessity. They're more of a luxury item. We chose ten different brands for this guide, to give you as many choices as possible. Each brand listed in this guide, although relatively new, have produced high-quality electric blankets that have been tried, reviewed, and suggested by most users.
Reviews - Comments and opinions from verified buyers are usually the ideal benchmarks for creating an unbiased guide. Through several electric blanket reviews, we were able to identify the core features (which will be discussed in the next section) of an electric blanket that most users consider before making a purchase.
Features To Look For In Electric Blankets
Heat Settings - The ability to increase and decrease the temperature of your electric blanket is essential. Most blankets have three temperature settings while others have as much as 20 settings. Some blankets just have more options than others.
Composition - Electric blankets are like regular blankets. They can be made from fleece, flannel, or cotton. However, most electric blankets are made from polyester. This is because the material poses less risk of a fire hazard than cotton. If there's a malfunction, it will only melt and not catch on fire like cotton.
Cleaning - Electric blankets are beddings, and like most beddings, you can expect the occasional food spills and sweat-stains. When these occur, it is very comforting to know that you can throw it into a washer and get it cleaned. The cord of most electric blankets can be unplugged for washing, and the wires inside of them are usually reinforced in a way that they do not get damaged due during laundry.
Size - Twin, Full (Double), Queen or King—electric blankets come in different sizes and shapes.
Warranty - Electric blankets are expected to last for as long as 5-years. This is why most manufacturers back them with a 5-year warranty while others go as low as 2-years.
Low-voltage options - Manufacturers of electric blankets produce low-voltage blankets that consume less than 20 volts. This is one of the main advantages of an electric blanket over a heater.
Electric Blanket FAQ
Q: How do electric blankets work?
A: Electric blankets are generally plugged into an electrical outlet and have different heat levels. They are typically constructed from 100% polyester or a blend of polyester. Sherpa, fleece, and microfleece are other materials most manufacturers use.
They are usually integrated with an internal wiring system that produces heat through coil wires. The use of polyester and acrylic materials is to prevent fire hazards and are typically interwoven to trap and preserve the warmth. Newer models of electric blankets use carbon-fiber wires to ensure complete safety while producing consistent temperatures.
Q: Do electric blankets raise your electric bill?
A: Winter lasts for about 90 days. That said, if you add up winter nights plus some freezing nights, you should have about 120 nights a year. Electric blankets use less than 100 watts, while some use at least 40 or 50 watts, which is equal to about 0.35 kilowatt-hour when it's on for about 8 hours straight. This roughly means that for 365 days, the cost if using an electric blanket can be less than 5 dollars, which is worth it!
Q: Can heat from an electric blanket interfere with sleep?
A: Most people recommend using electric blankets only to warm up your bed before a nights rest. Using them overnight is possible but not recommended. Electric blankets produce toxic electromagnetic fields (EMFs), which can affect your immune function and neurology, reduce response to stress, and have an impact on melatonin production.
Q: Are there other benefits to an electric blanket?
A: Although electric blankets are bad for prolonged use, they help with several therapeutic issues. This includes arthritis, sore muscles, allergies, and sinus problems. Electric blankets can provide some form of relief to these issues. The low-level heat these blankets produce can target those areas increasing blood flow and thereby reducing muscle aches.
Q: How do I care for an electric blanket?
A: Electric blankets are easy to care for. However, never take them to the dry cleaners. The chemicals used can damage the blanket. Instead, simply unplug the power cord and put the blanket in a washer on the gentle cycle, as well as the dryer.
Do not use pegs to pin the blanket. This can spoil the internal wiring. Spread the blanket flat on the floor. This allows it to dry without any damage. Once winter is over, roll, not fold, the blanket, and place in storage. Never place any heavy items on the blanket, to avoid cord damage.
Sign Up Now
GET THE VERY BEST OF GEARHUNGRY STRAIGHT TO YOUR INBOX