Best Dog Balls In 2022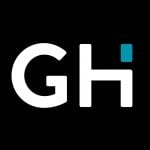 This product guide was written by GearHungry Staff
Last Updated
March 9, 2020
GearHungry Staff
GearHungry Staff posts are a compilation of work by various members of our editorial team. We update old articles regularly to provide you the most current information. You can learn more about our staff
here
.
GearHungry may earn a small commission from affiliate links in this article.
Learn more
Dog balls are an essential tool that every pet owner should have. There are a few games that you can play with your dog using a ball, the most popular of which is 'fetch.' These games give the dog the requisite exercise that, in turn, keeps them healthy, happy, and content. There are different brands of dog balls for different sizes of dogs, and as a responsible pet owner, you have a duty to ensure that you buy the one most suitable for your dog. Below we'll be looking at a few of these brands and giving you the necessary information you need before purchasing your new dog fetch ball.
The Best Dog Ball
Dog Ball Buying Guide
Features To Look For In Dog Balls
Durability - Dogs chew, A LOT! This means that whatever toy you get for them, you need to ensure that it can withstand all their biting and chewing. This is why the durability of any gadget is essential. It is equally important to ensure that the toy is made with non-toxic materials to make sure that your dog is not in any harm when playing with the toy. Check to see the kind of toy you buy as not all dog balls are made to be chew toys. Some balls are almost impossible to destroy, and if you have a dog that is an aggressive chewer, this is the kind of toy that they need.
Color - Dogs, like many other creatures, are attracted to shiny things. It is for this reason that the color of a fetch ball is essential and pivotal. When looking out for your next dog toy, ensure that you check out what color it comes in as dogs are more likely to interact with colorful balls as opposed to dull ones. You can also get yourself a ball that glows in the dark; these balls are great for nighttime play and, in some cases, are ideal for dogs that are growing older and have problems with their eyesight. Color is an important feature to look out for when buying a dog ball and should not be underestimated in any way.
Size - Dogs come in various shapes and sizes, and this is reflected in the toys that are suitable for them. The size of a dog ball is essential as some work well with smaller dogs, and others work with larger dogs. The size of the ball is significant as using smaller balls for large dogs could constitute a choking hazard, and if the ball you purchase is too large for your little dog, a game of fetch might be out of the question. Therefore, before you buy a dog ball, consider the size of your dog before making the purchase.
Indoor/Outdoor Suitability - Some dog balls are perfect for indoor play, and they are usually lightweight and gentle on your furniture and walls. The reason this is important is that you can't play with your dog outdoors all the time, this might be due to the weather, health, or some other factor. Therefore, always check to see whether the ball you're buying works better for indoor play or outdoor play. The balls that work better outside the house are usually sturdier and tend to bounce a whole lot more while, as mentioned before, the indoor ones bounce less and are lightweight.
Types Of Dog Balls
Squeaky Balls - Dogs have long since been fans of anything that squeaks, which is why so many popular toys have squeaky elements to them. Squeaky balls are those fetch balls that usually have squeaky noisemakers in them that are meant to engage your pet and encourage them to play. Most of such toys also encourage dogs to chew on them, and they are usually made with safe materials to ensure that no dog gets hurt while chewing on it. Squeaky balls are generally useful for indoor play as it adds another layer into the exercise and keeps your dog attracted.
Treat Dispenser Balls - These balls are those that, when manipulated, they dispense treats for the dog. This is to encourage the dog to play, and it is an excellent tool for both exercise and training as conditioning is an ideal way to teach a dog new things. The treat dispenser balls also have the added advantage of challenging the dog's mind by making it figure out ways to get the treats that are contained in the ball. This ability to act as both a physical and mental exercise makes this a trendy type of ball for pet owners.
Tough Balls - These are the balls that are made for aggressive chewers, and they are usually made with durable materials that make them stand up well against the dog's destructive tendencies. These balls are made of sturdy material and are typically lightweight enough to float in water, which, of course, makes it suitable for playing fetch in the water. These balls must be made with safe materials as dogs usually put their mouths on it a lot, which means that if the substances are toxic, you could inadvertently be killing your dog. But if the materials are safe, then you have nothing to worry about.
Sign Up Now
GET THE VERY BEST OF GEARHUNGRY STRAIGHT TO YOUR INBOX