Best Toothbrushes For Dogs In 2022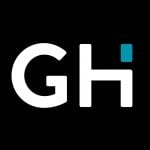 This product guide was written by GearHungry Staff
Last Updated
February 21, 2020
GearHungry Staff
GearHungry Staff posts are a compilation of work by various members of our editorial team. We update old articles regularly to provide you the most current information. You can learn more about our staff
here
.
GearHungry may earn a small commission from affiliate links in this article.
Learn more
It may come as a surprise to you that apart from your pet's feeding, health, and emotional well-being, you are also responsible for its dental hygiene. Dogs are notorious for having bad breath, and this can be problematic for the owner of an enthusiastic dog. This is why it is essential to brush your pet's teeth and purchase a dog toothbrush. Regular brushing also helps get rid of plaque and tartar in the dog's teeth. If this is the first time you hear about toothbrushes for dogs or you know about it and just finding it confusing when it comes to picking the right one, we are here for you. We will be examining a selection of oral equipment for dogs that you can purchase to aid you in looking after your dog's dental hygiene.
The Best Toothbrush For Dogs
QPQEQTQ Upgraded Toothbrush For Dogs

It can be pretty difficult to persuade a dog to do something like brushing its teeth, but with the QPQEQTQ Upgraded Toothbrush For Dogs, you don't even need to do this. Made from eco-friendly rubber, the brush is designed to look like a chew toy that your dog will waste no time gnawing on. Using it is extremely easy as all you need to do is squeeze toothpaste into the reservoir and set it down for your dog to chew.
Under your supervision, ensure that your furry companion chews on it for about three to five minutes each time. Rest assured, there's no risk of your dog injuring itself as the soft texture of the toothbrush is easy on your pet's gums. What's more, the this stick is enormous and is suitable for larger dogs and the toothbrush comes with a fresh peppermint smell that makes it attractive to your dog, and getting it to brush is no longer a problem. Maintenance is also a straightforward task as the rubber construction makes it so easy to clean. For more useful products for your pet, check out our guide to the best dog bark collars.
Key Features:
Fresh peppermint smell
Creative construction
Easy to maintain
Made with eco-friendly rubber
Specification:
Brand

Wisedom

Weight

11.2 ounces
Easy to maintain
Suitable for large dogs
Impressive customer service
It doesn't hold up properly with some dogs
Some dogs refuse to touch it
Some consumers complained of a chemical smell emanating from it
Fine-Pets Chew Toothbrush For Dogs

Much like the first entry on our list, the Fine-Pets Dog Chew Toothbrush has a sturdy construction that can handle your dog's constant chewing. The design is also similar although, this toothbrush is slightly smaller; nonetheless, it is easily one of the best toothbrushes for dogs that you can find on the market. It takes the stress off you, and the dog can brush its teeth itself and features aligned teeth-brushing bristles and even a small pedestal where the pet can place its paws.
What's more, the brush is flexible and doubles as a fun chewing experience for your companion and contained within the package is a cleaning wire, which can be used to clean the brush after use. This is easy to use and doesn't require a strenuous effort to use. Lastly, it also projects a sweet smell that your pup will find irresistible and would want nothing more than to chew it. Be sure to use it with some of the best toothpastes for dogs from our list.
Key Features:
Exudes a sweet smell that attracts dogs
Flexible design
Manufactured with safe, non-toxic, eco-friendly materials
Useful for various dog sizes
Specification:
Brand

Fine-Pets

Weight

5.6 ounces
Easy to maintain with a wire brush
Uncomplicated to use
Rigid bristles to help get rid of plaque
Not strong enough to handle the bite power of some dogs
Some dogs are not interested in it at all
Bristles sometimes come off after chewing
RosyLife Pet Soft Toothbrush For Dogs

Sometimes, if you want something done, you have to do it yourself. Naturally, the first two brushing sticks aren't for everyone and if you prefer a more hands-on approach, then RosyLife Pet Dog Soft Toothbrush is the perfect toothbrush. It works with both dogs and cats, and it comes in two sets with the more traditional looking toothbrushes having brushes on both ends and also has a set of four finger toothbrushes for a more intimate brushing experience.
With so many variations, one pack of this product could serve several pets. So, if you have a mixed household (cats and dogs), this is a product uniquely suited to your situation. What's more, these toothbrushes reliably eliminate plaque buildup in your pet's teeth and do a great job in improving your pet's dental hygiene. Additionally, high-quality materials were used to create this product, and it is tough on germs while going easy on your furry companion's gums. Our guide to the best dog beds features more useful products for your pets, so check them out.
Key Features:
Contains a brush on either end
Manufactured with high-quality materials
Easy to use
Effective and long-lasting
Specification:
Brand

PenVinoo

Model

WONGS-12

Weight

0.64 ounces
Easy to clean
Can be used with cats and dogs
Available in various sizes for pets of different proportions
Still too large for some dogs
The little brush doesn't do an excellent job of getting to the rear teeth
Some cats are turned off by the flavor

The H&H Pets Dog Toothbrush comes in a pack of eight and can be used for both dogs and cats. It is immaculately constructed with eco-friendly rubber used for the brush and is a finger brush that can be worn by anyone with a ring finger size between four and seven. Also, if the brush is too broad for your finger, you can easily wedge a paper towel between your hand and the toothbrush interior.
The bristles are safe and gentle on your pet's gums and can reach more challenging spots much better than other products. It is also pretty affordable and won't cost an arm and a leg to buy and can be used for quite a while, and the brushes are reusable. With this product, you also get a 60-day money-back guarantee on the off chance that you aren't satisfied with what you've bought. For more quality products for your pet, check out our guide to the best dog water bottles.
Key Features:
Comes in a set of eight pieces
Safe and reusable
Non-toxic rubber head
Gentle on the gums
Specification:
Brand

H&H Pets

Weight

4.8 ounces
Very affordable
Can be used for both felines and pups
Straightforward to maintain
The brushes are too large for some customers
The brush bends a little too much
Inconsistency of quality

The Nooyi Dog Toothbrush Stick is explicitly aimed at dogs. Everything about it screams canine, from the design to the construction, and is made of non-toxic rubber that your dog will get a kick out of chewing on. Add to that the ease with which you can use this product, and you have an excellent tool for taking care of your pet's hygiene. What's more, there are grooves located all around the brush, which you can squeeze some toothpaste into. And once your dog chews on it, the process of cleaning the teeth begins.
Additionally, it features a custom paw-pad for holding your canine in place while brushing. If the prospect of a potential chew toy isn't enough to convince your dog to gnaw on the brush, you can add extra incentives. Peanut butter, yogurt, and cream cheese are all excellent options to compel your pet to use the brush and it works pretty well with medium and large-sized dogs. You may also be interested in some of the best outdoor dog houses, so be sure to check them out.
Key Features:
Made with non-toxic materials
Easy to maintain
Sturdy bristles that clean the teeth effectively
Reduces the buildup of plaque
Specification:
Brand

Nooyi

Weight

5.3 ounces
Easy to clean and maintain
Useful for medium and large-sized dogs
Custom paw-pad to hold dogs in place
Some dogs don't take to it
Some dogs are too powerful, and it can be chewed to pieces
Doesn't do enough to entice dogs to chew
I-Pure Items Dog Toothbrush

Cats and dogs have a keen sense of smell, and they usually investigate any new object that comes into their vicinity. With the addition of a faint milk scent, I-pure items Dog Toothbrush entices dogs and ultimately gets them to clean their teeth. For sure, I-pure is all about the perks, and apart from a wire brush with which you can clean the toothbrush, you also get a bone chew toy. No doubt, incredible value for money and effectiveness that isn't found in some of its counterparts is what you get with this brush. What's more, the design of this brush makes it ideal for self-care, and you are safe in the knowledge that your dog can chew on this without affecting its gums adversely in any way. It's effortless to use, and the superior quality of the materials it is made with, ensure that it is durable. For more amazing products for your pet, check out our guide to the best hoodies for dogs.
Key Features:
Tough rubber that doesn't fall apart easily
Infused with faint milk scent
Accompanied by bone toy
Wire brush for maintenance included
Specification:
Brand

I-pure items

Weight

14.4 ounces
Can be used for larger dogs
Decent customer service
Aligned bristles enable deep cleaning
It isn't on some dogs' gums as advertised
Some dogs will walk away from it
Sometimes exudes strong chemical smell from the rubber
BOSHEL Dog Toothbrush Pack




Teeth and gum problems are a real nightmare for pet owners everywhere. This is why the use of toothbrushes for dogs is essential, and the BOSHEL Dog Toothbrush Pack does a great job of getting rid of unwanted plaque on the teeth. The package contains two standard toothbrushes with brushes on either end and a finger brush which enables it to be used with dogs of varying sizes.
It also sports an ergonomic design that is comfortable to use; what's more, gripping it is no hassle, and it also has the bonus of being gentle on your pup's gums. Add to the fact that it is a money saver, as you have three brushes to use which are all reusable. If you don't like this product, the manufacturer promises 30 days to get your money back. For more products to help you keep your pet healthy, check out our guide to the best dog joint supplements.
Key Features:
Set of three toothbrushes
Contains one finger brush
Battles plaque effectively
30-day money-back guarantee
Specification:
Brand

BOSHEL

Weight

0.32 ounces
Ergonomic design
Easy to use
Maintenance poses no problem
The bristles were too brittle for some
They aren't the most durable product on the market
The finger brush is susceptible to cracking
CooZero Dog Dental Care Kit

The CooZero Dog Dental Care Kit is a two-pack, one-stop-shop for all things teeth related to your dog. The kit comes with eight pieces with regular brushes and finger brushes and features larger brushes for the front end of the teeth and smaller brushes for the rear. That's not all; the finger brushes are ideal for a more hands-on approach to cleaning your pet's teeth and are made with high-quality silicone that is durable and gentle on your canine's teeth.
This pack even comes with toothpaste that is safe and edible and is manufactured from bone meal; sufficient for puppies and adult dogs. What's more, there is no need to worry about a tummy upset as the natural ingredients of this product make it an automatic favorite. If you want to keep your pet warm during cold days, be sure to check out our guide to the best winter vests for dogs.
Key Features:
Kit contains eight pieces
Constructed with food-grade silicone
Gentle on the gums
Easy to use
Specification:
Brand

CooZero

Weight

10.4 ounces
Pocket-friendly
Edible toothpaste
Effective in killing microorganisms
The formula sometimes creates an unpleasant odor
Not suitable for people with large hands
Some dogs don't like the toothpaste
PoshWag Dog / Cat ToothBrush Set Kit

As the name implies, the PoshWag Dog / Cat ToothBrush Set Kit is useful for both dogs and cats and contains a variety of brushes for almost every conceivable situation. There are regular brushes, brushes for the front teeth and also for the rear teeth. And if you thought that is where it stops, guess again. There's a bendable brush, finger brushes (plastic and silicone), and so on. Basically, whatever the situation, PoshWag has you covered.
Additionally, the tools are FDA approved and are made with high-quality materials. So, for anyone looking to take their dog's dental health seriously, this is an excellent option to go for. Overall, the PoshWag set is incredibly easy to use and will pose no problem to pet owners. The design is ergonomic and attractive and aids both man and dog in the quest for cleaner teeth and fresher breath. For more must-have products for your pet's hygiene, check out our guide to the best dog shampoos.
Key Features:
Wide variety of brushes
Plastic and silicone finger brushes
Mild on the gums
Useful for dogs of different sizes
Specification:
Brand

PoshWag

Weight

4 ounces
Easy to use
Can be used with cats and dogs
Easy to maintain
Some of the bristles are too stiff
Some dogs hate the finger brushes
The plastic brushes are brittle
Pertty Three Sided Pet Toothbrush

Due to how a dog's teeth are and the difficulty in getting them to stay still, traditional toothbrushes could be a real hassle. But this challenge is expelled by the Pertty Three Sided Pet Toothbrush. The innovative design makes brushing your pet's teeth more relaxed than ever before. With bristles peppering three sides of the brush stick, it can reach places that regular toothbrushes can't. The ergonomic design also makes it easier for the user to put it to work on a pet and the product is also straightforward to clean and only requires some water. What's more, it can also be placed in a dishwasher and used again. It has the extra advantage of being useful for not just dogs, but cats too. It combats tartar admirably and is a delight for most pets. Your pet will also like some of the best dog treats from our list, so take a moment to check them out.
Key Features:
Three-sided toothbrush
Reaches difficult areas
It is dishwasher safe
Ergonomic design for easy usage
Specification:
Brand

pertty

Weight

3.2 ounces
Useful for various types of pets
Easy to clean and maintain
Combats plaque and tartar effectively
The toothbrush doesn't hold up too well for some
It can be challenging to use with resistant dogs
The bristles could get damaged after a while
Pet Republique Dog Toothbrush Series




The Pet Republique Dog Toothbrush Series is a great option for pet owners who want to ensure their pet's oral hygiene and do it safely. This package comes with six toothbrushes, and the manufacturer guarantees that it is useful for at least a year of daily use. It features a comfortable and ergonomic design that is gentle on the user and is incredibly easy to use and even comes with instructions on the pack on how to effectively use the toothbrushes.
Overall, it is suitable for dogs and cats and is made with quality materials that pose no threat to your pet. Even better; purchasing this toothbrush also goes some way in helping other endangered animals. Fifteen percent of the profits on any unit sold is donated to the American Animal Rescue Society. So, you can take care of your pet's teeth and save animals. Our guide to the best outdoor dog kennels features more useful products for your pet, so check them out.
Key Features:
Comes with six toothbrushes
Soft bristles are gentle on your pet's gums
Contains instructions on how to use effectively
Easy to clean and maintain
Specification:
Brand

Pet Republique

Model

FBA_Pet-3330

Weight

3.2 ounces
Can be used for both dogs and cats
Profits go to an admirable cause
Useful for both big and small pets
Deemed too big by some consumers
It doesn't last as long as advertised
Some of the bristles are too long
Toothbrush For Dogs Buying Guide
How We Chose Our Selection Of Toothbrushes For Dogs
Brand - We all know how important our pets are to us. This is why it is crucial to be sure of the products we use on them. Trust is a huge factor when it comes to consumers and purchasers, and it is also the same when it comes to reviews. We had a look at the top brands in the space and picked the best of the best. Our selection features some of the most trusted names in the dental hygiene niche, and even within that niche, we sourced for the best products that they had to offer before bringing them before you.
Reviews - This is always the best way to gauge the usefulness or otherwise of a product. All the products above had overwhelmingly positive reviews from a majority of users. This is not to say they had no negative reviews at all, but that most consumers who purchased these products were satisfied. Coupled with the name of the brands and the features and designs, we cobbled together a list of the best for you to have a look at and purchase for yourself and your precious pet.

Features To Look For In Toothbrushes For Dogs
Size - Pets come in all shapes and sizes, and this means that whatever you get for them, you would need to consider the size of the pet you're getting it for. There are hardly any 'one size fits all' solutions when it comes to pets, and toothbrushes are no different. Getting a broad brush that would require a lot of chewing would be a bad idea if you own a smaller dog. This is also the case if you take a finger brush to a Doberman.
So, always be considerate of the size of your pet before purchasing a brush. With finger brushes, it is also essential to look out for the size of your hand as if you have small hands and buy a big finger brush; it might be unable to fit. Generally speaking, it is better to buy larger finger toothbrushes as you can use paper to wedge it if it feels loose.
Construction - You must be sure of the items used to make whatever object you put in your pet's mouth. Most of the toothbrushes on this list are made with high-quality materials that cause no harm to your pet, but not all products are this way. Rubber is the most common material used for these toothbrushes, and it is necessary to ensure that the kind of rubber used is safe. Ensure that the rubber is non-toxic and eco-friendly before using it on your pet.
Bristle strength - The strength of the bristles on a pet's toothbrush is of utmost importance. This is because this is a part of the brush that walks a very fine line. So, the bristles must be strong enough that they do not get absolutely chewed off by your dog. At the same time, these same bristles must also be mild enough that they do not cause your pet any damage in the gums. These are delicate areas for pets, and hard bristles can cause a lot of pain. Therefore, when looking to buy a toothbrush, always ensure that the hairs are just right for your pet.
Handle - Vets will advise that you use a toothbrush with a shorter handle. This is because they are generally more comfortable to use and are more effective in reaching sensitive areas. Also, determine whether you want handles at all, as finger brushes ostensibly have no handles and are an ideal type of brush for dogs. Longer handles are also unpopular, as it is easier for the dog to pull away from you while in use. It might not be a bad idea to make use of a long-handled brush if you have a mellow pet.
Types Of Toothbrushes For Dogs
Regular Toothbrushes - These toothbrushes are really common and bear a resemblance to the normal ones we use daily. They are slightly different, however, in the bristles department. What's more, while human toothbrushes have stronger bristles to clean the teeth effectively, dog toothbrushes feature softer bristles. This is to protect the gums from harm. No doubt, hard bristles can damage a dog's gums and could lead to an even bigger problem. Even worse; it might also turn your dog against you as it would associate the act of teeth brushing with pain. No one wants that.
Dual-headed toothbrushes - We've already looked at some of these in our list above. They are toothbrushes that feature brush heads on either side. Most of the time, one side is small, and the other side is relatively large. This is deliberate as the large toothbrush head features massive bristles, which is ideal for cleaning larger dentition.
The smaller end of the brush also comes with shorter bristles which makes them suitable for cleaning smaller-sized teeth. Both ends can even be used on the same animal as the large part works well with typically larger front teeth. Also, the smaller side is perfect for rear teeth as they are smaller and harder to reach.
Finger Toothbrushes - These are brushes made to fit one's finger and are the most intimate as they require your hand to go into your pet's mouth. They are quite useful with all kinds of teeth; this is because the user is in more control and can cause the least discomfort. They are also instrumental when dealing with plaque, and their rubber constitution makes them mild on your pet's gums.
Sign Up Now
GET THE VERY BEST OF GEARHUNGRY STRAIGHT TO YOUR INBOX