Best Dog Joint Supplements In 2021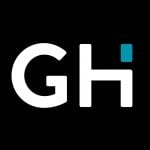 This product guide was written by GearHungry Staff
GearHungry Staff
GearHungry Staff posts are a compilation of work by various members of our editorial team. We update old articles regularly to provide you the most current information. You can learn more about our staff
here
.
GearHungry may earn a small commission from affiliate links in this article.
Learn more
Are you looking for the best dog joint supplement to help relieve your beloved canine companion from pain? It's understandable that no pet owner wants to see their furry friend debilitated by agonizing joint pains. If you are dealing with a pet that is unable to move with every attempt at movement followed by another bout of pain, especially along the spine, one easy way to enhance their physical health is by supplementing them with glucosamine chondroitin for dogs. Although we would first advise seeking professional advice from a vet as supplements aren't a complete solution to joint issues, however, they can be consumed to help stabilize your dog's joints and make them healthier. Despite the several dog vitamins provided on the market, only a handful has been adequately formulated to prevent canine joint problems. We give you a head start by selecting ten of the best dog joint supplements.
The Best Dog Joint Supplement
Dog Joint Supplement Buying Guide & FAQ
Ingredients To Look For In Dog Joint Supplements
The overall health of canine articulations has been attributed to a wide variety of components, many of which are slowly being integrated into some drug formulas. Below, we discuss some of the most commonly used ingredients, and their proposed function when used.

Glucosamine - Derived from the molecules of glycosaminoglycans, this ingredient is found in cartilage and is one major component. Glucosamine is responsible for the development and formation of healthy cartilage, which ultimately results in healthy joints. It is used in drugs to help reduce the extent and severity of arthritis and is also perfect for the alleviation of pain associated with several health conditions.
Chondroitin - The crucial, most structural element of cartilage is known as chondroitin. This is an ingredient that functions to prevent damage of an organism's bone structure, by offering resistance against compression. Chondroitin has been proven clinically to give the body ample time to repair after the breakdown of cartilage and also to heal any pre-damaged surface. Usually, glucosamine and chondroitin are combined in drugs to help deal with the effects of ailments such as osteoarthritis. They are used together to reduce swelling that accompanies many inflammatory events.
MSM - MSM, known by its full name as methylsulfonylmethane is a common component of dog supplements and medicines at large., this ingredient is used because of its ability to reduce all signs and traits of inflammation that follows many joint problems. Besides this function, MSM also helps in the repair of cartilaginous tissues and leads to the efficient production of collagen to improve the flexibility and health of an organism's bone structure.
Hyaluronic Acid - Hyaluronic acid is also known as synovic acid. It is a liquid known to act as a lubricant for joints. If joints aren't well lubricated, they can cause an increase in friction, which can damage the various articular surfaces involved. This ingredient is essential in the making of dog supplements to ensure that their joints get to function adequately. The Hyaluronic acid is also known to improve the elasticity and hydration levels of the skin and coat of dogs.
CoQ10 - The Coenzyme Q10 is a universal antioxidant substance known to work wonders for those with heart conditions. It is used for its antioxidant properties when used in veterinary medicine and as such helps with the reduction of inflammatory changes in a dog's joints.

Why Should I Give My Dog Joint Supplements?
Dog supplements are given to dogs mainly because of the excruciating pain they experience when they encounter various joint problems such as arthritis. Such ailments make dogs highly irritable and also leads to the slower movements of your dog. If your dog exhibits such characteristics or refuses to do anything, he may need to ingest some supplements.
How To Get The Most Out Of Your Dog Joint Supplements?
Be sure to store the supplements in a cool dry place
Supplements should be taken with fattier foods for easier digestion
Feed your dog with a wholesome diet to complement the effects of the supplement
Tips For Managing Joint Pain In Dogs
Exercise - encourage your dog to be as mobile as possible by engaging him in reasonable practices. The activities you promote must be dependent on the extent of arthritis of your pet if he/she is already affected. Some significant events that won't cause more pain to your pet include swimming and regular walking done at the pace of the dog.
Body Work - muscle massages are treats arthritic dogs find very pleasant and comforting. this is an act that improves the flow of blood to their atrophying muscles thus soothing their sore joints.
Supplementation - dog supplements are also a great way to improve the health of joint cartilage in your dog. they are made with ingredients such as glucosamine and chondroitin to repair all joints and increase the overall health of your pet.

Dog Joint Supplement FAQ
Q: How do dog joint supplements work?
A: Dog joint supplements are made with organic ingredients that aid in the repair of joint cartilage and the reduction of joint aches and pains. They are often presented as chewy tablets that dissolve quickly and work through your dog's bloodstream, to ensure it reaches every issue experienced by your pet.
Q: Is there side effects of dog joint supplements?
A: Depending on the ingredients used in the manufacture of the supplement, side effects may vary. Some of the common effects include vomiting and diarrhea, but these effects tend to subside some days after starting the medication.
Q: What typically causes joint problems in canines?
A: The friction that occurs between joints is the prevalent cause of joint problems. This friction occurs because there is low production of synovial acid, a substance that is responsible for lubrication of joints.
Q: Can I give my dog human supplements for joints?
A: No, the joint needs of humans and that of dogs differ significantly. Even though the ingredients are human-grade, the amounts in which they've been used may be more or less than what we require and vice versa.
Sign Up Now
GET THE VERY BEST OF GEARHUNGRY STRAIGHT TO YOUR INBOX