Best Outdoor Dog Kennels In 2021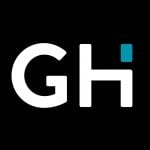 This product guide was written by GearHungry Staff
Published
August 11, 2020
Support us! GearHungry may earn a small commission from affiliate links in this article.
Learn more
Most dogs love to spend time outdoors in the sun, where they can play and bask in the natural light all day long. However, given how unpredictable mother nature can be, dog owners are responsible for protecting their furry friends from potential threats.
To combine the benefits of playing outdoors and staying safe, you'll want an outdoor dog kennel. We've been able to check out dozens of kennels to find the best options that will protect your dog and are worth the money.
The Best Outdoor Dog Kennel
Outdoor Dog Kennel Buying Guide & FAQ
Features To Look For In Outdoor Dog Kennels
Size - The size of the outdoor dog kennel is a notable factor.
Consider that your puppy will likely continue to get bigger. To prevent your dog from outgrowing the kennel, buy a kennel that will fit your full-grown dog from the get-go. Spacious enclosures create room for your dog to exercise and play outside. If you have a pint-sized dog that won't get bigger in the future, you're better off with a standard-sized cage.
Material - The material is relevant when it comes to determining the durability and how well the kennel will withstand the elements and harsh weather conditions. Is it made of mesh wires, iron, or wood? Some kennels are made from light materials for easy transportation, while others are sturdy enough to keep strong and intelligent dogs inside. Choosing an enclosure made from weak materials could result in having your canine running loose around the house, or worse, in the neighborhood.
Covered Roof - The covered roof has been a standout addition to outdoor dog kennels. With a tarp covering, a kennel offers adequate shade, preventing heat exhaustion, and shelter from rainfall. In today's market, you'll find that even large outdoor dog kennels come with covered roofs. Beyond the tarps, examine the material it's made with and how it's fastened to the cage.
Weather Resistance - It would be best if your dog has an outdoor dog kennel that can withstand the effects of harsh weather conditions, increasing the longevity of the outdoor kennel.
Flooring -  A floor might affect your ability to quickly move the kennel from one point in your yard to another. Flooring isn't the most important consideration when getting a large outdoor dog kennel, but keep it in mind.
Locking System - The locking system is a feature that manufacturers rarely highlight, but look out for them. Many dogs don't necessarily like being locked in, but if they do try to get out and the kennel doesn't have a lock, you potentially won't know they're missing.

Outdoor Dog Kennel FAQ
Q: What is an outdoor dog kennel?
A: An outdoor dog kennel is a structure constructed to keep your dog safe and secure outside if sleeping inside is not an option.
Q: What size outdoor dog kennel do I need?
A: This factor depends entirely on the size of your dog. If your dog is big, then a large outdoor dog kennel is the best bet for you. If the dog is small, focus on lightweight and smaller cages.

Q: Are outdoor kennels good for dogs?
A: Yes, they are. Besides providing security, most outdoor dog kennels double as play areas for your dog to have fun and stay comfortable.
Q: Is it cruel to keep dogs outside?
A: Many experts advocate for keeping dogs inside, but there's nothing wrong with keeping your dog outdoors. Sometimes, a dog is too big to be kept inside overnight, or you need to have your dogs outside due to indoor activities. For restless dogs, concerns arise over preventing them from damaging items in your house. In such cases, an outdoor dog kennel might be suitable.
The best!
Gear, gadgets & stuff for men
Straight to your inbox