Best Dog Agility Tunnels In 2022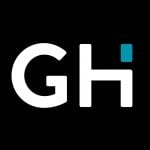 This product guide was written by GearHungry Staff
Last Updated
June 19, 2020
GearHungry Staff
GearHungry Staff posts are a compilation of work by various members of our editorial team. We update old articles regularly to provide you the most current information. You can learn more about our staff
here
.
GearHungry may earn a small commission from affiliate links in this article.
Learn more
Dog agility tunnels are a great way of providing crucial exercise and excitement to your dog's life, as well as giving you a pretty thorough workout as well! Not only does dog agility help exercise your pooch, but it also offers you a fantastic bonding experience. It can help with their training as they learn to understand new commands in a fun and enjoyable way. Read on to discover what we think are the best of the bunch when it comes to dog agility tunnels, followed by some handy FAQs.
The Best Dog Agility Tunnel
HDP 18ft Dog Agility Tunnel
Our best choice for dog agility tunnels both in terms of quality and price is this bright blue dog training tunnel from HDP. HDP 18ft Dog Agility Training Tunnel spans a massive 18 feet with plenty of flexibility to add curves and corners to the course. The structure of the tunnel acts as a giant slinky covered in the most durable intertwine-woven Dacron material available so you can easily adjust the length or angles whether to make a course inside your home or out in the garden.
The tunnel itself is AKC compliant so that you can trust it for safety, and you can easily pack the whole thing away in the included dog agility tunnel bag. Also included are a carry case and clear plastic pouch for the stakes. The 24" opening makes this an excellent tunnel for medium-large dogs, and the long length ensures plenty of distance for your pup to run through. The spring-like metal support structure is incredibly flexible yet supportive, so you can create any sort of course you like. Make sure you bring a bag of one of the best dog treats to award your pet for being active!
Key Features:
Tunnel measures 18ft long with a 24" opening
Blue cover made from durable intertwine woven oxford Dacron
The steel spring set diameter is 3mm to allow plenty of flexibility
AKC compliant
Comes with convenient carry case and metal stakes
Specification:
Brand

HDP

Weight

2.38 Pounds
PAWZ Collapsible Dog Agility Tunnel
An affordable option, this collapsible tunnel is aimed at smaller animals such as cats, rabbits, ferrets, or small dogs. PAWZ Collapsible Tunnel extends to a length of 47.2" and has several cords at the entrance that could to attach the tunnel to other products to elongate the adventure. The tunnel makes a great hiding place for more shy animals, and the twin "peek-a-boo" holes allow you to play with your pet while they're inside as well as letting them look out at the world.
The crinkle sound made when your pet steps into the tunnel satisfy a predator's instincts, and the reinforced springs are strong enough to hold their shape even when jumped on! Once your pet has had its fill of the tunnel, the whole thing folds up and ties together for secure storage. What's more, the premium polyester material used on the tunnel is easy to clean and doesn't collect hairs. If your dog is active, you should have a dog ball launcher at hand as well!
Key Features:
The tunnel extends to 47.2" long with an opening of 9.8"
The tunnel is made from premium polyester that doesn't collect hairs in addition to a reinforced spring
The entire tunnel easily folds up completely and can be attached using incorporated cord ties
Dual "peek-a-boo" windows are great for extra fun while playing
Specification:
Brand

PAWZ Road

Weight

14.1 Ounces
Lord Anson Dog Agility Tunnel Set
So much more than just a dog training tunnel, our premium pick for the best dog agility tunnels includes the dog agility training tunnel, adjustable jump stand, and a six-pole weave set to give your pooch the full agility experience. All equipment by Lord Anson has been fully designed and tested by an experienced team of dog owners and experts. This set is a perfect starter kit for anyone who's looking to get into dog agility training as it contains all the pieces you need to start the fun.
The dog training tunnel in Lord Anson Dog Agility Set is fully collapsible, comes with dog agility tunnel bags for convenient storage, and can be secured to the ground using metal grommets and stakes. The tunnel measures 16 feet long with a 23.5" opening that's suitable for almost all dog sizes. This set also comes with six agility weave poles measuring 39" tall and featuring sharp metal spikes that can easily anchor into the ground. The collection also includes an adjustable dog jump that can be set from 1 foot to 39" to suit your pooch's size and skill level. If you love this product, you will also enjoy using some of the best dog balls from our list!
Key Features:
Dog training tunnel measures 16 feet long with an opening of 23.5"
Comes with 6 weave poles measuring 39" with metal spikes to secure to the ground
Dog jumping hurdle can be adjusted from 1 foot up to 39"
Comes with dog agility tunnel bags for storage and easy transportation
Specification:
Brand

Lord Anson

Weight

11.9 Pounds
Outward Hound ZipZoom Indoor Dog Agility Tunnel
Outward Hound ZipZoom Indoor Dog Agility Training Kit is designed to strengthen the bond between you and your pooch through play and features a short dog training tunnel, adjustable jumping hurdle, and four weave poles. All the equipment is incredibly easy to set up or take down and can quickly pack into the included dog agility tunnel bag. The dog agility tunnels are square. They measure approximately 2.5 feet across, offering plenty of space for even large dogs to sit inside comfortably, yet folds down to just 16" when placed in the carry bag.
The four weave poles are also collapsible for secure storage, and the hurdle can adjust to an appropriate height. The hurdles and weave poles are all incredibly lightweight, so they topple when knocked by your dog rather than causing the dog any pain or discomfort. This set is best for indoor use to build your pup's confidence and help them learn new agility skills. Make sure your furry friend stays healthy and active by including a quality dog joint supplement in its daily routine.
Key Features:
Includes a square dog training tunnel measuring approximately 2.5 feet
Also comes with 4 weave poles and an adjustable dog hurdle
Everything can be packed into small dog agility tunnel bags
Lightweight and easy to set up
Specification:
Brand

Outward Hound

Model

41003

Weight

1.76 Pounds
PawHut 4PC Dog Agility Tunnel Kit
This awesome 4-Piece Dog Agility Set contains everything a new owner might need to start their pooch on the path to becoming an agility course pro instead of being lazy in its cozy dog bed. This set features a variety of different equipment types that will challenge your pet and keep them interested. Also included are convenient dog agility tunnel bags so you can easily pack away and store your equipment. This set is an excellent option for anyone who's committed to agility training.
The set includes a full, open tunnel measuring 58.5" long with a 24" diameter, vertical weave poles that measure 24" high, an adjustable hurdle, and a square "pause" box for your pup to ace the landing after their performance! Everything uses high-quality 190T polyester material that resists tearing and ripping even during rigorous use, so you should be able to get plenty of life out of this agility kit! Our guide to the best outdoor dog kennels features more useful products for your pet, so check them out.
Key Features:
The open tunnel is 58.5" long with a 24" diameter
Comes with 8 vertical weave poles measuring 24" tall each
Also includes an adjustable hurdle and square "pause" box
Everything is super lightweight and can be packed away in the included dog agility tunnel bags
Made of 190T polyester material
Specification:
Brand

PawHut

Model

D07-004

Weight

9 Pounds
CHEERING PET 28PC Dog Agility Equipment
This kit might not be the cheapest, but thanks to the vast range of obstacles and equipment included in this set, we think it's one of the best dog agility tunnels available. Including an impressive 28 pieces, this set consists of a 58.5" long dog training tunnel, two vertical poles, eight slalom poles, an adjustable hurdle, string, a rope toy, a whistle, a square pause box, stakes, and carrying bags to help you transport everything.
Way better than standard dog toys, the CHEERING PET 28PC Dog Agility Set gives you and your pup a chance to play together and enjoy each other's company. This set allows you to exercise and engage the mind of your pet in a range of challenges, whether you're thinking of going pro or just want to have some fun! Every item in this set consists of the highest quality materials to last the test of time, even under rough play, and includes some useful instructions and tips to help you make the most of your agility set. If your furry friend is prone to allergies, make sure it has taken an allergy relief for dogs before going out to play.
Key Features:
Dog training tunnel measures 58.5" long with a 24" diameter
Also comes with 2x vertical poles, 8x slalom poles, adjustable hurdle, string, a rope toy, whistle, square pause box, and stakes
Everything can be easily packed away into 3x carry bags
Made from high-quality material to withstand rough play
Specification:
Brand

CHEERING PET

Weight

9.9 Pounds
Houseables Dog Training Tunnel
This awesome dog training tunnel spans an impressive 18 feet long with a generous 24″ diameter, perfect for almost any size dog to enjoy and follows the regulations used by professional, sanctioned dog events. The Houseables Dog Training Tunnel has a bright blue lining material made from an incredibly lightweight yet durable 600D woven Oxford Dacron designed to withstand aggressive play.
The steel springs are strong enough to tolerate plenty of rough and tumble, yet allow you to easily manipulate angles and corners into the dog training tunnel for some extra excitement. Plus, the whole thing can be easily folded away into the included circular carry case, and the nylon handles make transportation a breeze. If it is a cold day, don't forget to choose one of the top winter vests for dogs for your little friend.
Key Features:
Tunnel measures 18 feet long with a 24" diameter
Made from 600D woven Oxford Dacron with steel springs
Comes with convenient carry case and opens like a pop-out tent
Includes 8-12 7" long mounting stakes to secure tunnel in place
AKC and NADAC compliant
Specification:
Brand

Houseables

Model

DTT-18-RD-B-XX-1

Weight

6.1 Pounds
N&M Products Furry Friends Dog Agility Tunnel
Most of the best dog agility tunnels are compliant with regulation standards for sizing, and this FurryFriends 18 feet Dog Training Tunnel is no exception. With a 24" diameter and open ends, this tunnel is excellent for a wide variety of different dog sizes and offers plenty of space for training and fun.
The tunnel's springs are sturdy enough to withstand playtime yet are flexible enough for you to add corners and turns to create a more exciting experience for your pooch. Plus, the entire tunnel can easily fold into the small dog agility tunnel bags included with your purchase. The tunnel uses substantial metal stakes that can be pressed flush to the ground, so your pup doesn't trip or hurt themselves while running around. If you are going near a body of water, the safest thing to do is to protect your pet with a reliable dog life jacket. 
Key Features:
Dog agility tunnels measure 18 feet long with 24" diameter
AKC approved
Made of sturdy interwoven Oxford Dacron
Comes with 8 steel inserts to secure to the grass and a carry case
Specification:
Brand

N&M Products

Weight

5.8 Pounds
Outdoor Hound ZipZoom 3PC Dog Agility Training Set
Another excellent dog agility training set from Outdoor Hound, this set is a step up from the agility kit we mentioned earlier as it includes a high jump in addition to the square tunnel and six weave poles. Again, each piece of equipment included in this set is incredibly lightweight and can easily stow away in the convenient carry bags for storage or transportation, and the variety of obstacles provide plenty of stimulation for your pooch.
The Outdoor Hound ZipZoom 3PC Dog Agility Tunnel in this set measures approximately 36" long and can be attached to the ground using metal hooks and stakes. The hoop part of the high jump has a diameter of 24," and the height can be adjusted up to 20" from the ground, offering a fun challenge for jumping dogs! And for those frigid days, make sure your furry friend puts on one of the best hoodies for dogs!
Key Features:
Dog training tunnel measures 36" long
Hoop high jump has a diameter of 24" and can be adjusted to a maximum of 20" above the ground
Also comes with 6 weave poles and a training tips booklet
Everything is lightweight and can be easily transported in the included carry case.
Specification:
Brand

Outward Hound

Model

42003

Weight

2.09 Pounds
Dog Agility Tunnel Buying Guide & FAQ
Features To Look For In Best Dog Agility Tunnels
While some dog agility tunnels will come with features such as extra toys, sensory accessories, or bags for easy transportation, we think the three most important to consider when picking the best dog agility tunnel is size, materials, and price. Getting these three aspects right from the start can make the difference between an unhappy animal and a first-class show-dog. Why are these things so important?
Size - Most importantly, you need to make sure you get the right size tunnel for your beloved pet. Dog agility tunnels come in a vast range of shapes and sizes, and getting the one that's right for your dog (or even cat) will make training a much more pleasurable experience for both of you. Take the time to measure your pup to ensure it's not too big (intimidating) or too small (uncomfortable), as a dog training tunnel explicitly sized for your dog will be far more fun.
Material - Most dog agility tunnels are likely to be made out of some form of synthetic fabric, such as Dacron or PVC. Dog training tunnels are usually not made out of anything toxic.
Be sure that the dog agility tunnel you choose is strong enough to withstand plenty of paw scratching, possibly at speed, and with a lot of force.
Fabric tunnels are usually flexible and are easy to pack away into a small space, while a PVC option is better if you intend to leave them set up outside and want something with a bit more heft. PVC dog agility tunnels tend to be more expensive and might be more appropriate for someone serious about dog agility training rather than someone new to the activity.
Price - Naturally, the cost plays a part in this decision just as it does with everything! While you do get what you pay for when it comes to the best dog agility tunnels, this isn't a hard and fast rule, and just because something is super expensive doesn't mean it's the right product for you. Our best advice here is to find a comfortable budget and read customer reviews carefully to get a good idea of the quality of the dog training tunnel you're buying. You might also want to consider warranties and return policies just in case your pooch is a little more enthusiastic about tunnel training than you predict.
Dog Agility Tunnel FAQ
If you're new to dog agility training, it's entirely possible you still have some questions about the process. Thankfully, our experts have found the top three questions posed by dog owners when it comes to dog agility tunnels and have done their best to answer them:
Q: What is a dog agility tunnel?
A: Dog agility is basically like an obstacle course for your pup. Officially, it's a "sport" for dogs that requires owners to get involved in the training by running alongside them while they complete the challenges. Most agility courses will include at least one dog agility tunnel that your pooch must run straight through. The tunnels may also have sharp angles or other distractions and unique features to add to the challenge.
Q: Do dogs like agility tunnels?
A: Dogs are natural hunters, and their instincts call them to dig, climb, and crawl through enclosed spaces to hunt for prey. Brands design dog training tunnel to mimic these types of environments and help fulfill the hunting and chasing instincts your dog possesses. Also, dog agility tunnels are a great way to help your dog exercise and get rid of excess energy as well as bringing the two of you closer together in fun and healthy ways as you run alongside and teach your pooch new skills.
Some (very young dogs in particular) dogs might find agility tunnels intimidating. So if you're introducing your four-legged-friend to a tunnel, you should try to make it as comfortable and entertaining as possible so they can learn to love it.
Q: How do you train a dog to go through an agility tunnel?
A: If your pup has never gone through a dog training tunnel before, it's best to start simple and take a step-by-step approach to training. Before you try to encourage the dog to run through the tunnel, it's a good idea to set it up and leave your dog to investigate alone voluntarily. Once the dog seems relaxed with the presence of the tunnel, start encouragement to go inside by shortening the tunnel and making sure the dog can see you or another friendly face at the other end. Call to your pup and offer treats for walking through to create a positive association, and, over time, you should be able to extend the tunnel and eventually add things like corners to make the experience even more exciting for both of you.
Our best piece of advice? Take your time with training, and don't expect too much from your dog too soon. Agility training can take time, but once your pooch learns dog agility tunnels aren't scary, you will both be able to enjoy hours of fun!
Sign Up Now
GET THE VERY BEST OF GEARHUNGRY STRAIGHT TO YOUR INBOX