Best Dog Bark Collars In 2022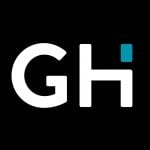 This product guide was written by GearHungry Staff
Last Updated
February 7, 2020
GearHungry Staff
GearHungry Staff posts are a compilation of work by various members of our editorial team. We update old articles regularly to provide you the most current information. You can learn more about our staff
here
.
GearHungry may earn a small commission from affiliate links in this article.
Learn more
Your dog is undoubtedly your best friend, but what to do when your pooch is barking uncontrollably? Be it the postman, a squirrel, or even separation anxiety; this behavior could annoy both you and your neighbors. Luckily, you can deal with this issue in a number of ways. Bark collars are perhaps the easiest, educating your doggo even when you're not close enough to do it. With this in mind, let's see which are the best bark collars on the market.
The Best Bark Collar
Garmin BarkLimiter Deluxe
As aforementioned, the Garmin Bark Timer Deluxe employs advanced electronic Tri Tronics dog training techniques to ensure that your dog gets some much-needed direction. All in all, at the end of the day, this will leave both the pet and the owner happy. This well-thought-out bark correction mechanism is the first of its kind in the industry. It heavily relies on an accelerometer-based technique to identify barks and differentiate among a range of barking and vocalization types. It consists of an exclusive bark differentiation technology and a bark odometer all rolled into one. The bark odometer here gauges effectiveness by counting the total number of barks. This also goes a long way to lower the number of overcorrections.
You'll also love that this device is able to recognize bark signals based solely on the vibrations coming from the dog's throat. This further limits the number of false corrections caused by scratching of paws, external surface scraping or other similar vibrations such as the barks of other dogs close by. And thanks to this handy feature, you can rest assured that your pet will not get punished for the excessive barking of someone else's dog.
The collar itself is constructed using sturdy integrated stainless steel with contact points that are designed to fit on all dogs irrespective of breed or the thickness of the coat. Also, this device is automatically set for Autorise which begins at the lowest correction level and graduates steadily to the point where the barking stops. What's more, the good thing about this is that once the barking stops, the correction stops too. All in all, this mechanism lets you get instant relief from all that barking. It equally gives you the option of choosing between vibration or manual modes (seven in all) of correction. Furthermore, the pack contains the bark limiter, CR2 battery, ¾ inch black collar strap and an instructions manual. You may also like some of the best dog water bottles from our list, so check them out.
Key Features:
The device automatically set for Autorise
Employs Tri Tronics dog training technology
Features bark odometer to gauge bark effectiveness
Recognizes bark signals based only on dog throat vibrations
Specification:
Brand

Garmin

Model

010-01070-10

Weight

2.56 Ounces
Dog Care Dog Training Collar
Dog Care is in the business of building technology products for pets and this innovative Dog Training Collar is an embodiment of all things innovative. All pet parents know that it's paramount to have better communication with their fur babies. This goes a long way to foster an enhanced understanding of the parties involved. The end result of using this is a better, more efficient and effective way of training your dog.
The collar itself employs three different, yet extremely efficient and safe training modes. They come in the form of a beep, vibration, and shock. Altogether, the technology in the device has been developed based on several years of research and development as well as the study of the psychology of pet behavior. As it was mentioned before, the communication processes and mechanisms between dog and man are also looked at here.
The unique technology used gives strong and stable signals that are unmistakable. Therefore, they are ideal for a variety of training situations. Also, the training collars run on a low voltage with a collar output micro-current duration of only four seconds. Though this is a correctional device, it is nothing if it is not humane. It also has a security keypad lock system that prevents inadvertent mistakes while operating the remote control.
And unlike training remotes designed by other manufacturers for a maximum of two dogs, the remote here uses a smart chip that has the ability to control nine receivers at a go. Based on this, you'll definitely meet all your professional training needs. Furthermore, the remote has a wide coverage and extends to a distance of 330 yards. Made from high-quality ABS IPX65, this collar receiver is tough, strong, durable and waterproof. It will equally hold up its own against all outdoor training situations. The transmitter and receiver both run on rechargeable batteries. While the receiver's battery is able to last more than 15 days, the remote battery has a standby time of up to 45 days. You may also like some of these amazing deshedding tools from our list, so check them out.
Key Features:
Remote has a smart chip to control 9 receivers at a go
Technology gives strong and stable signals
Long battery life
Low voltage training collars
Specification:
Brand

DOG CARE

Model

TC01

Weight

7 Ounces
PATPET Dog Shock Collar is a device that gives you the ability to train and control the behavior of your dog. This is regardless of whether you are at home or in wider outdoor settings. Altogether, it is harmless, humane, effective and ideal for all dog shapes, breeds, and sizes. Also, this dog shock collar has recently had a facelift and as such, it is ergonomic. It is fitted with easy to use buttons and controls which make for simpler and more convenient operation. Furthermore, it has 16 different stimulation levels that give your dog the ability to graduate steadily and systematically to your desired point of discipline. And with a 1000 feet range wireless operating mechanism, it possesses strong signal penetration which enables your pet to respond to every single call and also works on the unruly barking especially when friends and loved ones visit. All in all, it ensures that your dog becomes more disciplined, obedient and becomes even smarter.
Just so that this shock collar is totally safe for your dog, it has been designed to deactivate anytime the vibration or static shock is triggered continuously for more than 10 seconds. The device also features two sets of conductive silicone prongs as well as metal prongs. Wjat's more, yhe silicone prongs are used to protect the coat as well as the skin of your pet. Taking it up a notch, it equally features RF434 MHz radio frequency technology with a range flexible enough to work within the home environment and whenever outside training is desired. So, rest assured that the collar is very comfortable, adjustable, fits snugly. As such, your fur baby does not have to be any more uncomfortable than they already are. Also take solace in the fact that it is high quality, reliable and very effective in dog training. And for your convenience, it features an easy and quick 2-hour high-speed charging mechanism, a charging adaptor, and a USB charging cable. Furthermore, the collar and remote batteries last up to sixty and ninety days respectively on standby.
Key Features:
Develops more disciplined and obedient dogs
Has two sets of conductive silicone and metal prongs
Features RF434 MHz radio frequency technology
Automatically deactivates after 10 minutes of continuous work
Specification:
Brand

PATPET

Model

P-collar 320

Weight

11.2 Ounces
Topping the charts as one of the best bark collars around, the DogRook impresses dog owners with its humane approach to bark training. It features two modes, sound and vibration developed to distract your pooch from barking. The sound mode emits annoying beeps each time the dog starts to bark, while seven safe vibration modes will also stop your furry friend from barking.
Ideal for pooches from 11 to 110 pounds, DogRook Bark Collar comes with an adjustable strap and is fully water-resistant. It also comes with two batteries, two types of plastic prongs, and two-color covers, so you can match it with your fur baby's gender or your preference. Like most bark collars, this one will emit vibrations or sounds when other dogs start to bark nearby; however, most pet parents haven't reported any major issues. Besides bark training, this collar is also perfect for controlling whining or howling.
Key Features:
Collar triggers accurately
Features latest technology for your convenience
Two modes of controlling barks
Fully adjustable and very lightweight
Specification:
Brand

DogRook

Model

Dog Bark Collar

Weight

3.2 Ounces
Easy to correct your dog's barking behavior with either audible signals or vibrations
Adjustable collar fits all dogs with a neck size between 9 and 22 inches
The collar is not triggered by any loud noises other than barking
It can be triggered by random dogs barking nearby
The device might be uncomfortable for smaller dogs
This Dog Bark Collar by Dog Care brings excellent value. It doesn't have a sound mode and trains your dog using vibrations or shocks. The latter method might not seem the most humane, but five sensitivity levels ensure the collar will not harm your fur baby. While applying shocks to dogs is often seen unethical, the truth is that this training method is by far the most effective.
Designed to prevent accidental shocking, the collar has a smart training unit developed to recognize your dog's unique barking. In this way, it won't be triggered by environmental noises or other doggos barking nearby. We wouldn't recommend you to rely exclusively on that feature, that's why it's probably better to keep the collar on vibration mode most of the time.
Another thing that we like is the long-lasting battery life. Low power consumption means you can get up to 7 days of runtime – just what you need to make full use of the collar on a short trip or vacation.
Setting the mode and checking the battery status is made easy by the LED indicators. Furthermore, the adjustable strap makes this collar ideal for small and big dogs alike.
Key Features:
Vibration and shock modes
Five sensitivity levels
The smart device recognizes your dog's barking
Progressive training concept
Specification:
Brand

Dog Care

Model

AB01

Weight

3.04 Ounces
Easy to set and operate with just a touch of a button
Adjustable and suitable for most breeds
Two efficient training modes and five sensitivity levels help train your dog quickly
Automatic bark recognition doesn't work always
No audible training
The TBI Pro Dog is another outstanding bark collar you could consider for your dog. Similar to our premium pick, it's USB rechargeable and designed to emit beeps, mild shocks, and vibrations. The three modes combined deliver effective training in no time. Pet parents can also choose to opt for a no-shock mode, should their pooch respond well to beeps and vibrations only.
Rated IPX7, the collar is also waterproof. It's perfect for both indoors and outdoors training, so you won't have to bother too much about either the postman ringing at your door or the squirrels in the park. Another highlight is the rechargeable battery. Forget about always having some AA cells in your pack. Indicators on the collar will even let you know when it's the time to recharge – for your peace of mind, the collar can work up to 14 days on a single charge.
Key Features:
Beep, vibration, and shock modes
Train with or without shocks
Solid IPX7 construction
Battery level indicator
Adjustable for small and big dogs
Specification:
Brand

The Best Industries

Model

Rechargeable Bark Collar

Weight

6.7 Ounces
Developed by the famous K-9 trainers, the collar is ideal for most breeds
Adjustable collar size and sensitivity levels for dogs between 7 and 120 pounds
Very easy to operate
Intelligent bark detection doesn't always work
The device is too cumbersome for smaller dogs
Pet parents concerned about shock training consider the NPS No Shock the best bark collar for their beloved fur baby. As its name suggests, this collar uses no shocks to train your pet. However, the combination of sounds and vibration is still effective. It's a much better choice for small than large dogs, as even the mildest electric shocks are sometimes too strong for small breeds. We also like the slimmer design of the actual training device, that fits better on smaller necks.
What makes this no-shock collar different than all others around is the variety of correction levels. Seven, to be more precise that include various combinations of beeps and vibration for effective correction of most misbehaviors. An intelligent sensor also prevents environmental sounds from triggering the bark collar – unless there is another dog barking nearby. Lightweight and comfortable, the collar is made from hypoallergenic material and is fully adjustable. Just what you need for quick and humane education of your pooch. Our guide to the best dog joint supplements features some amazing products that will help your dog stay healthy.
Key Features:
Beep and vibration modes
Seven correction levels
Waterproof
Adjustable
Specification:
Brand

NPS

Weight

3.2 Ounces
Nylon chinch collar can be adjusted to fit smaller and larger pets alike
Ideal for puppies too, provided they are at least three months old
Different vibration and sound combinations make it easy to find the most responsive training mode
Other dogs barking nearby can trigger the collar
More stubborn dogs might get used to it and continue barking anyway
Trulrox No Bark Rechargeable Collar
If the NPS No Shock is a better choice for smaller breeds, the Trulrox No Bark is more appropriate for a larger pooch. Besides vibrations and beeps, this collar also features mild shocks, that are more effective in educating a bigger dog. Like most bark collars, this model features an intelligent chip that prevents accidental triggering. Two training modes and five sensitivity levels give you plenty of options to choose from. Besides the mode and sensitivity level, the larger display also includes information about the battery status. If you don't feel like using shocks – or if they are ineffective on your pooch – you can simply switch to the no-shock mode.
Designed to prevent accidental injuries, the shock prongs are covered in conductive silicone. All materials used are hypoallergenic and waterproof, so you can use the collar for both indoors and outdoors training. Easy to recharge from a PC or power bank, this no bark collar is a great choice for mid- to large-size dogs. 
Key Features:
Shock or no shock modes
Five sensitivity levels
Rechargeable battery
Waterproof
Intelligent triggering sensor
Specification:
Brand

Trulrox

Model

COLLAR

Weight

7.2 Ounces
Built-in battery lasts up to 12 days per charge
Protection mode prevents excessive shocking
Conductive silicone on the prongs protect your pooch's skin
It is hard to fit the collar tightly around the dog's neck
Unsuitable for puppies, as it could traumatize them
SportDOG Brand NoBark Collar
Finding the best bark collar for a particularly stubborn dog is never easy, but the No Bark Collar by SportDOG Brand might be the right one. At first glance, it's similar to the other collars featured above, but it has a hidden strength. What sets it apart is the outstanding static stimulation that features 10 levels. Three selectable operation modes bring further value, helping you find the right combination that determines your pooch to stop barking.
Equipped with an intelligent processor, the collar can be set either on temperament learning or progressive correction. The third is a user-selected mode that allows you to set any particular level you've already noticed it works. A downside, though, is the lack of both beeps and vibrations. For this reason, the collar is unsuitable for puppies, as well as smaller breeds that might not tolerate static shocks too well. If you keep your dog in your yard, you will sure be interested in some of the best outdoor dog houses, so check them out.
Key Features:
Silent Partner technology determines the dog's barking style to avoid accidental triggering
10 levels of static stimulation
Three operation modes
Rechargeable lithium-ion battery
Automatic shut-off
Specification:
Brand

SportDOG Brand

Model

SBC-R

Weight

2.08 Ounces
Lightweight collar is easy to fit snugly around your pet's neck
Waterproof and submersible to 10 feet
Ideal to use in all environments thanks to the Silent Partner feature
No beep or vibrations
It's not too effective on pooches with long hair
PetYeah proposes a similar concept as most brands, but a new smart test mode makes this collar one of our favorites. This mode allows you to actually test the product's effectiveness, so you can make sure it actually trains your fur baby. To do this, simply adjust the sensitivity level to zero, then shout at the sensor to see if it works. Smart test modes apart, we also like the intelligent dog barking technology that can effectively filter all unrelated sounds.
Thanks to this feature, PetYeah Dog Bark Collar won't shock your pooch accidentally. It also features a no shock mode, which is a great thing for very young dogs. Five intensity levels and automatic protection mode are other highlights, while the reflective and adjustable nylon strap fits most breeds. Affordable and reliable, this is undoubtedly one of the best bark collars. 
Key Features:
5 sensitivity levels
Two training modes
Smart test mode
Waterproof
Rechargeable
Specification:
Brand

PetYeah

Weight

10.4 Ounces
Conductive silicone on the prongs protect the pooch's skin and help train your dog humanely
Test mode allows you to check whether the collar works or not
Ideal to use for both indoors and outdoors bark training due to the technologies involved
The device is rather cumbersome, especially for small pups
Level five sensitivity is often triggered by other dogs playing around
PetSafe Basic Bark Control Collar for Dogs
Last entry on our list, the PetSafe Basic Bark Control Collar is one of the simplest and most effective bark collars on the market. It doesn't have many bells and whistles, just six levels of progressive static correction. It's great for dogs 8 pounds and up, and is easy to customize to fit your pooch's temperament. An intelligent sensor detects your dog's bark, preventing false corrections.
We also like the progressive correction technology that finds the right level for your dog with no other intervention. Furthermore, an automatic safety shutoff after 50 seconds prevents the collar from harming the dog. Sturdy and waterproof, it's perfect to wear all day long, both indoors and outdoors. 
Key Features:
6 levels of progressive static correction
False correction filter
Automatic safety shutoff feature
Ideal for all dogs over 8 pounds
Submersible to 5 feet
Specification:
Brand

PetSafe

Model

PBC-102

Weight

0.96 Ounces
One-size-fits-all dog collar is the perfect choice for most pet owners
Can easily improve the relationship between dog and owners or neighbors
Waterproof design makes it perfect to wear all times
It uses proprietary batteries, which are hard to find
Shocks could be too strong for short hair dogs
Bark Collar Buying Guide
Features To Look For In Dog Bark Collars
An overly active or anxious dog who barks constantly can be a problem for both neighbors and owners. Bark collars can train your pet effectively, but there are a few features to check out before buying.
Operation modes – Most bark collars on the market emit beeps, vibration, and shocks to determine the pooch to stop barking. While all allow you to use all three stimuli at once, the best bark collars also allow you to turn off shocks, and sometimes even vibrations. This feature is particularly useful if you plan to use the collar on puppies or small breed dogs with short hair, to prevent the collar from hurting your pet.
Sensitivity levels – Another thing to check is the sensitivity levels. These usually determine the intensity of the shock. Some collars allow owners to set the desired level, while others also let you use a progressive training function that increases the level if the dog doesn't stop barking. This feature makes bark collars incredibly useful for stubborn pooches.
Intelligent bark recognition – If you want to prevent the collar from shocking your dog accidentally, invest in a collar with intelligent bark recognition. This device does exactly what it says – it detects your dog's voice and bark frequency, and only activates itself when the one barking is your pooch.
Automatic shutoff – A useful feature for particularly stubborn doggos, the automatic shutoff turns off the collar if your dog hasn't stopped barking in a set amount of time.
Water-resistance – Barking is not only a problem indoors. It could be an issue outdoors too, so you should also check if the collar you want is water-resistant. This feature ensures that you can use the collar even when it's raining or if your dog gets in the water. The best bark collars are rated IPX7, which means the pup can even swim and they'll still be working as expected.
Weight – A thing not to underestimate, especially if you have a small pooch. The weight of the device could cause the collar to come loose, not to mention it could be uncomfortable for the pup. If your dog is small, make sure the collar is lightweight and slim.
Sign Up Now
GET THE VERY BEST OF GEARHUNGRY STRAIGHT TO YOUR INBOX