Best Outdoor Dog Houses In 2022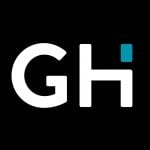 This product guide was written by GearHungry Staff
Last Updated
January 22, 2020
GearHungry Staff
GearHungry Staff posts are a compilation of work by various members of our editorial team. We update old articles regularly to provide you the most current information. You can learn more about our staff
here
.
GearHungry may earn a small commission from affiliate links in this article.
Learn more
What better way to spoil your beloved pooch than with a brand-new outdoor dog house? Because he might sleep in bed with you or on the couch, but any dog that respects itself needs a private residence. Whether you're looking for a summer-suitable option or a heavier-duty shelter for the colder months, you might just find your favorite among the best outdoor dog houses featured below.
The Best Outdoor Dog House
Lucky Dog Uptown Welded Wire Kennel
Lucky Dog has consistently served dog owners across the world for more than 20 years. One of their latest products, the Lucky Dog Uptown Welded Wire Kennel, is constructed with a heavy-duty stainless steel frame that can withstand the elements. Although it uses stainless steel here, Lucky Dog did not compromise on aesthetics. The exterior of this kennel is coated with black powder that makes it entirely corrosion-resistant. So, in the unavoidable event that the dog house comes in contact with water, no corrosive reaction will occur. In fact, you can place the cage outside for several months, and it won't deteriorate in quality.
Lucky Dog understands that most people steer clear of metal dog houses because of their sharp edges. So they constructed this kennel to be without a single sharp edge insight. In fact, the welding process is so smooth that the possibility of the kennel injuring your dog is completely ruled out. In light of this, if you have had terrible experiences with metal dog cages in the past and have completely written them off, it's about time you reconsidered your decision. No doubt, before buying a dog house, one common question that crosses the mind is, how safe is it? Well, just so you know, metal dog houses are considered to be the safest, so you can rest assured that your dogs are safe even if you install the dog house outside. The kennel is secured with 11 panels and 24 clamps, which only a few kennels can boast of. As if that's not enough, the door is protected with a lockable steel gate latch that will make it impossible for your dog to escape. But then, when you want your dog to come out, you have to open the gate, quite effortlessly, from the outside. For more must-have products for fun outdoor activities with your dog, check out our guide to the best dog life jackets.
Key Features:
Easy to set up
Corrosion-resistant and waterproof
Constructed with heavy-duty stainless steel frame
Weighs 49.5 pounds
Specification:
Brand

Lucky Dog

Model

CL 60445

Weight

49.8 Pounds
Suncast Outdoor Dog House with Door
Looking for luxury accommodation for your doggo? Then check out the Suncast Outdoor Dog House with Door. Made from durable resin, this kennel impresses with a beautiful look and weather-resistant construction. It's ideal for pets up to 70 pounds, while its neutral choice of colors blends perfectly in your backyard, deck, or patio.
Design-wise, the house features a quick snap-together construction and is very easy to assemble. We particularly like the removable roof that makes it super-easy to access the inside and clean the kennel. More durable than simple plastic, the resin also withstands elements for longer. It won't fade, rust, or rot, and you can place it anywhere outdoors, even in a sunny spot.  Another highlight is the convenient vinyl door that provides additional insulation without obstructing your pet's entry or exit. The door is also easy to remove if you want to promote airflow during summer. Vents at the rear of the kennel enhance air circulation, maintaining a healthier environment for your pooch. A luxury house also deserves luxury decorations, and this kennel comes with letters you can use to personalize it with your fur baby's name. Make sure you also check our guide to the best dog shampoos, for your little friend.
Key Features:
Fitted with easy entry and exit vinyl-coated doors
Built to withstand the elements
Recommended for dogs of all sizes
Measures 35 x 27 x 29.5 inches
Specification:
Brand

Suncast

Model

DH250

Weight

21.4 Pounds
Contemporary house design matches most outdoor décor
The crowned floor keeps your pet safe from weather elements
Removable roof and waterproof construction allow for easy cleaning
The kennel comes with no insulation
It doesn't look particularly sturdy
Precision Pet by Petmate Extreme Weather-Resistant Outdoor Dog House
The Petmate Extreme Weather-Resistant Log Cabin Dog House looks like a cozy suburb residence; it's just that it's for pets. It looks really stylish with its traditional log cabin design that will surely complement your backyard. Ideal for all seasons, it can provide a comfortable home to your pooch. Its greatest strength is the waterproof construction delivered by a protective coating on the wood as well as a raised floor. Instead of a wooden covering, this outdoor dog house also impresses with a slanted asphalt waterproof roof.
In terms of insulation, the product features a double-layer canvas for improved temperature control. We also like its adjustable feet that will help you achieve the right balance on all surfaces. While the dog house comes disassembled, it's very easy to put together in just three steps, and you can even upscale its interior with foam insulation before putting it together, especially if your pooch sleeps outdoors during winter. The Petmate Log Cabin comes in four sizes and accommodates pets from small to giant. Giving it a new look with a coat of colorful paint is also possible, while the exceptional price point makes it the best choice for most dog parents. This also makes a perfect gift for dog lovers.
Key Features:
One year warranty for all components
Off-center entrance and elevated floor design
Weighs 31.2 pounds
Suitable for dogs of all sizes
Specification:
Brand

Precision Pet

Model

2701-2MEDIUM

Weight

31.2 Pounds
Stylish cabin finish with raised floor
Versatile, adjustable feet allow for all-surface placement
Solid wood and stainless steel hardware ensure long-lasting durability
Although waterproof, it might still need another coat of waterproof stain for proper sealing
Petmate Aspen Pet PetBarn 3 Outdoor Dog House
If yours is a couch pooch who occasionally needs an outdoor shelter, the PetBarn 3 by Aspen Pet could be an excellent choice. Cheaper than the Precision Pet, this all-plastic kennel provides waterproof protection throughout the summer and a bit of warmth in early spring or late fall. It's not ideal for the winter months, though, unless you put some kind of insulation in it.
Coming in three sizes, this outdoor dog house consists of two separate parts that are very easy to mount or dismantle. It doesn't look as stylish as the log cabin shelter, but the neutral choice of colors still suits most backyards. A rear ventilation system ensures proper air circulation in the hotter months, so your pooch can enjoy lower temperatures and a slight breeze instead of melting under the sun.
Due to the lack of legs, it is best suited to place on a flat surface. We also recommend avoiding placing it in direct sunlight. Not only it can become unbearably hot inside, but the UV light will also discolor and damage the plastic. That said, you can still expect the PetBarn 3 to last for a long time. Considering its price point, we can only say it brings true value for money. Our guide to the best hoodies for dogs features some great products that will keep your pooch warm in winter, so check them out.
Key Features:
All-plastic construction
Rear air ventilation system
Quick snap latches
Available in sizes for dogs from under 15 to 90 pounds
Specification:
Brand

Petmate

Model

25180

Weight

21 Pounds
Quick snap latches provide easy, no-tool assembly
Extended roof guard and raised floor prevent any leaking
Rear air ventilation keeps pets comfortable in all seasons
The plastic material may become brittle with time
It might be hard to fit the pieces together
Starplast Mocha/Brown Large Dog House
The Starplast Large Dog House is another polypropylene plastic kennel that has made it to our list. It's big and sturdy, and design-wise, it's inspired by the classic suburb houses. Advertised as a big dog house, the kennel can really accommodate large dogs of up to 90 pounds. The interior is incredibly spacious, and at 32.3 inches tall, it also offers plenty of head clearance. Like most plastic kennels, it's very easy to put together thanks to its snap-in design. The material is much more durable than simple plastic, resisting elements beautifully. Furthermore, we like that the material is UV-stabilized, so you won't have to worry about fading. The neutral colors make it an inspired choice for most yards. The walls are mocha, while the brown roof enhances shade.
It'll still get pretty hot inside during summer, though, and we'd have loved it more if it would have come with insulation. However, we like that it's easy to clean and that it has a rust-free construction. At 22 pounds, it's also easy to move, so you can bring it inside or place it in a garage come winter. There is nothing exactly thrilling about this dog house, but if you're looking after a cheap and well-built shelter, then this might be it. Our guide to the best winter vests for dogs features more amazing products for your pet, so don't forget to check them out. 
Key Features:
Polypropylene plastic construction
UV-stabilized material
Spacious interior
Accommodates dogs up to 90 pounds
Specification:
Brand

Starplast

Model

50701

Weight

22 Pounds
It snaps together easily, and the roof is a breeze to remove for cleaning
UV-stabilized plastic doesn't fade or rot
Surprisingly lightweight considering its size
No ventilation holes
Walls feel flimsy
Petsfit Outdoor Dog House
While plastic kennels are surprisingly popular, the truth is that a wooden one will always look better in a yard. If you think so too, a wooden kennel we really like is the Petsfit Outdoor Dog House. This stylish kennel is made from natural cedar wood painted with a pet-safe, water-based product. The wine-red walls with white trims give it an attractive finish that will surely blend beautifully with your yard décor.
Like most dog houses, this one comes in various sizes designed to accommodate most breeds. For our purpose, we focused on the large model that impresses with a generous interior and a head clearance of 32.1 inches. Pre-drilled holes make it easy to put together. All you need is minimal DIY knowledge and basic tools.
A design feature we truly like is the lifting roof that grants you quick access to the inside. Not only this is great for cleaning the kennel, but it can also make it easier to fit a dog bed. The wooden walls also provide better insulation than plastic, both in winter and during summer. Furthermore, the waterproof roof is slanted, so rain won't sit on top of the kennel. Most pooches will also like the flat roof, which offers an excellent lounge area. As for the entrance, it's large enough to provide easy access and comes with removable door flaps that enhance insulation. Your pet will sure love some of the best dog treats from our list, so be sure to check them out.
Key Features:
Natural cedarwood
Treated with water-based paint
Easy to mount
Easy-to-open roof
Adjustable elevated feet
Specification:
Brand

Petsfit

Model

DHW101819

Weight

58 Pounds
Grooves at roof level ensure quick water drainage
Adjustable feet and elevated floor prevent moisture leaking and enhance insulation
The front entrance comes with flap door
It needs more maintenance than a plastic kennel
New design has no support rails for the floor
Petmate Barnhome III Dog House
Similar to the Aspen Pet PetBarn, the Barnhome III is an excellent kennel for small-breed pooches up to 15 pounds. Design-wise, it presents the same features as the PetBarn. The kennel consists of a sturdy resin bottom that snaps easily to the weather-resistant roof. Two color choices let you pick from brown and red or white and grey; regardless of your choice, this outdoor dog house resists rain as well as other weather elements. The leg-free bottom doesn't allow for adjustments, so you'd better place this dog house on a flat surface.
We like the extended roof guard and rear ventilation holes that ensure fresh airflow. There is no way to close the ventilation holes during winter, but you can always seal them with duct tape when the temperatures drop. Like most plastic kennels, this outdoor dog house looks great, but it lacks proper insulation. Something to keep in mind both in the cold and warm season. You may also be interested in some of the best dog bark collars from our list, so take a moment to check them out.
Key Features:
Heavy-duty plastic construction
Mold-resistant finish
Two-pieces construction
Easy snap-together assembly
Specification:
Brand

Petmate

Model

25118

Weight

10.4 Pounds
Very easy to assemble with no tools
Easy to clean by simply rinsing it with water
Heavy-duty construction for a plastic product
It might not resist strong winds and storms
Interior could be roomier
Giantex Waterproof Plastic Dog House
The last entry on our list of best outdoor dog houses comes from Giantex. The Waterproof Plastic Dog House is designed for small to medium-breed pets and is spacious enough to be used for playing, sitting, or sleeping. Boasting a deluxe construction, this kennel is made from solid PP material. It guarantees years of dependable use, although the bright blue color might fade as a result of the action of weather elements. The waterproof construction makes it suitable for outdoor use, while the elevated floor enhances insulation.
At the same time, the higher floor also prevents water from getting into the house during downpours. Another highlight is the ventilated roof that helps stabilize the temperature, especially during the warmer months. Furthermore, the proper airflow also prevents bad odors and the formation of mold. Designed with your pet's comfort in mind, this kennel is also easy to clean thanks to its smooth floor and detachable roof. It's also easy to assemble and easy to move around the place. No doubt, a kennel both you and your dog will love.
Key Features:
Made from solid PP material
Waterproof design
Detachable roof
Smooth, raised floor
Ventilation hole
Slanted roof diverts rainwater and prevents ponding
Rigid base support adds further resistance and stability
Air vents promote air circulation
Stubborn dogs might chew through it
Poor thermal insulation
If you've got a small dog, the Petsfit Dog House is absolutely perfect. It looks like a miniature summer house in your garden, perfect for Chihuahuas, Bichon Frises, and other tiny dogs. It's probably the most stylish dog house on this list and provides a safe spot for them to escape the weather. The dog house consists of a walled room and a porch area. The actual walled part of the house measures 16" (W) x 16.5" (L) x 18" (H), to give you an idea of how much actual space there is. It's also worth considering the size of the door, which is just 13" (H) x 9" (W). With those measurements, you should be able to determine whether this dog house is suitable for your best bud. 
One of the best things about the Petsfit Dog House is the quality of the construction. It's clearly made to last, which is important because dogs tend to stick around for a while. The roof has waterproof cladding, it has adjustable feet for stability on uneven ground, and it has a small window for better ventilation. All of this makes it comfortable for your dog and excellent value for you. Win-win. 
Key Features:
Made from cedar wood 
Asphalt roofing 
Waterproof 
Adjustable feet 
Integrated window
Specification:
Brand

Petsfit

Model

DHW10596-S

Weight

37.4 Pounds
Looks amazing 
High-quality materials 
Waterproof 
Smells of cedar 
Not the most durable design 
Outdoor Dog House Buying Guide
Featured To Look For In Outdoor Dog Houses
When your pooch spends most of its days and nights outdoors, providing him or her with adequate shelter is essential. Here are a few important features to check before buying.
Material – Nowadays, most dog houses are made from either wood or plastic materials. Each come with their pros and cons. Wood provides better thermal insulation and can maintain its great look for years, but it's usually harder to assemble and maintain than plastic. Plastic might fade quickly and become brittle, especially if placed under direct sunlight. It also provides poorer insulation, but it's more waterproof than wood, easier to assemble, and needs little to no maintenance.
Removable roof – Keeping the kennel clean is one of your dog parent duties, and a removable roof – or at least one that opens – will make it easier for you to wash out dirt and grime.
Resistance to elements – Most outdoor kennels are waterproof, but this shouldn't be your only concern. The best outdoor dog houses are sturdy enough to resist wind, rain, sun, snow, and anything else the weather might throw at them.
Assembly – Never underestimate this part. A dog house that requires you to be an architect or engineer to put it together will never be your best bet.
Insulation – If your main concern is to provide warm shelter to your pooch in winter, know that some kennels feature double walls filled with foam insulation.
Size – Last but not least, always check the size of the shelter and make sure it's big enough for your dog. The pooch should have enough room to lay down, sit, stand, and turn around. Instead of following the manufacturer's indications for sizing, we recommend to always check the actual dimensions before buying.
Sign Up Now
GET THE VERY BEST OF GEARHUNGRY STRAIGHT TO YOUR INBOX