Best Winter Vests For Dogs In 2022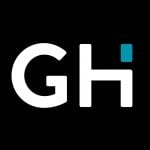 This product guide was written by GearHungry Staff
Last Updated
February 20, 2020
GearHungry Staff
GearHungry Staff posts are a compilation of work by various members of our editorial team. We update old articles regularly to provide you the most current information. You can learn more about our staff
here
.
GearHungry may earn a small commission from affiliate links in this article.
Learn more
During winter, dogs undoubtedly still require regular walks – but how can this be achieved without the cold sending them into shivering states? Thankfully, this is where the effective nature of winter vests comes in handy. These vests provide all the necessary warmth that dogs require both indoors and outdoors during the cold seasons. They also undoubtedly add style to the appearance of little furry friends, due to their fashionable designs. However, there are a lot of insightful incorporations into winter dog coats that need to be properly considered before making a suitable choice for your dog and we have put together a splendid list of the best selection of winter vests for dogs, with adequate features to lead you to the best one.
The Best Winter Vest For Dogs
Vecomfy Winter Vest For Dogs
Vecomfy presents their winter vest to keep your little furry friend warm – the Vecomfy Small Dog Jacket. This vest is our best choice for this article simply because it features outstanding design, also duly serving as a winter vest. Additionally, in order to ascertain absolute warmth for your dog, this dog jacket has a fleece and cotton lining which ensures your dog stays warm during the winter season, as well as being comfortable whilst wearing it. What's more, the dog jacket has been made and covered with a polyester fabric which is said to have an extremely soft feel on the hands. Not only is this fabric soft and comfortable, but it effectively allows your dog to be able to breathe conveniently. And for more warmth, Vecomfy provided a little dog hoodie on this vest, in order to keep dogs' ears and head warm. It would make an amazing gift for dog lovers and owners.
Key Features:
Fleece & cotton lining
Polyester fabric
Hoodie attached
Leash hole on the neck
Specification:
Brand

vecomfy

Weight

4 Ounces
Lightweight
Durable fabric
Provides warmth
Stitch work not durable
Thin material
Fasteners tend to break
Carhartt Chore Coat Winter Vest For Dogs
Chore coats undoubtedly keep us warm during the cold weather, often doubling as a great style-on jacket. This next product offers the exact functionalities that a standard chore coat offers but was designed in a way to appeal to a dog's little body. Luckily, Carhartt's Chore Coat Dog Vest has all the features of an outstanding chore coat but designed as a winter vest for dogs. It has been manufactured with a cotton duck canvas, having water-repellent features as an added advantage. What's more, the hand of this coat is firm and is certain to suit all dog's hands conveniently well. And with a 12-ounce weight and a quilted nylon lining, the coat provides all the warmth the dog needs, still retaining a lightweight feel. More importantly, the pockets which have a Carhartt label sewn on it, add style to this dog vest. For more great products to keep your pet warm, check out our guide to the best hoodies for dogs.
Key Features:
Cotton duck canvas
Two pockets with Carhartt label
Hook and loop closure
Quilted nylon lining
Extremely warm and comfortable
Waterproof features
Lightweight
Velcro doesn't last long
No harness or collar hole
Velcro sewn backwards
Kuoser Plaid Winter Vest For Dogs
This winter vest from Kuoser features an intuitive design of a 2-sided wear, each providing individualistic functionalities. The plaid side of the Kuoser Plaid dog vest offers warmth to dogs during the winter, serving as a regular dog vest; whereas, the plain side offers waterproof advantages for either the snowy or rainy days. What's more, the Kuoser Plaid Dog Vest is crafted out of polyester + TC (terylene/cotton) fabric, which ensures absolute warmth and there is also a suitable elastic design on the chest to help secure the vest to the dog; with an added advantage of a hook and loop closure that allows the vest to be easily put on and removed without complications. To eliminate all forms of rigidity, a buttonhole was included for collar attachments on the vest. For more amazing products for your pet, check out our guide to the best dog bark collars.
Key Features:
Polyester + TC (terylene/cotton) fabric
Waterproof
Hook and loop closure
Hole provided for collar and harness
Specification:
Brand

Kuoser

Model

FBA_92972

Weight

1.6 Ounces
Easy to wear and remove
Elastic band on chest region
Reversible jacket
Velcro fasteners on the neck may seem too tight for large dogs
Dull appearance
Quality tends to deteriorate fast 
This Migohi dog vest features a double wear functionality for dogs to have the full benefits of a winter vest, no matter the weather condition. The plaid side of this vest provides warmth to the dog and this is achieved by the polyester + TC fabric implemented on the vest. There is also insightful incorporation of a polyester fiber filling that ensures total comfort while wearing this vest. For convenience, an adjustable overlap closure and a v-flap were duly implemented onto the dog vest, also contributing greatly to usability. And as a greater advantage, the plain side of the jacket offers waterproof features when you take your dog out on rainy days. 
Key Features:
Polyester + TC (terylene/cotton) fabric
Velcro closure
Polyester fiber filling
V-flap design
Specification:
Brand

MIGOHI

Model

PD10005

Weight

9.8 Ounces
Convenient hill collar design
Elastic band on the chest area
Hole provided for collar and harness
Sizing may seem incoherent
Material tears easily
Velcro fasteners wear out fast
Scenereal Reversible Plaid Vest
Scenereal has a unique design representation of a winter vest with reversible features. This plaid jacket, referred to as Scenereal Reversible Plaid Vest, was crafted out of a premium quality material. The polyester + TC fabric combined with the polyester fiber filling aids in providing warmth and comfort to any dog's body. What's more, this winter vest intuitively has an incorporation of pockets to allow desirous owners to put essential things like snacks for the dog inside the pocket. Additionally, the leash hole, which was provided on the neck of the jacket, allows for an easy controlling feature whenever your dog is wearing this winter vest. Insightfully, the Scenereal Reversible Plaid vest has an overlap closure feature that makes it extremely easy to fit this vest perfectly onto any dog's body. To keep your dog comfortable indoors, check out our selection of the best dog beds.
Key Features:
Velcro closure
Leash hole provided on the neck region
Pockets incorporated
Polyester + TC (terylene/cotton) fabric
Specification:
Brand

SCENEREAL

Model

SD010-03

Weight

4.8 Ounces
Comfortable polyester fiber filling
Lightweight
Reversible jacket
Sizing is incoherent
Velcro wears out fast
Back too short
Paws Road Plaid Winter Vest
Paws Road took another intuitive step in the production of a winter vest. Though it does not possess reversible features, this dog coat has many other features to balance out its effectiveness. What's more, the plaid design on this vest was specially implemented to add style to any dog's appearance, while also serving out its purpose accordingly. This winter vest was crafted from high-quality polyester material to provide durability to all. And to ascertain extreme warmth, Sherpa material was used as a lining which also contributes greatly to the comfortable feel the vest provides on a dog's body. Even better; the Paws Road Plaid winter vest is insightfully machine washable for an easy maintenance strategy and there have also been pockets implemented on this jacket for easy carrying. Your pet will sure enjoy some of the best dog treats from our list, so don't forget to check them out.
Key Features:
Buffalo plaid design
Polyester fabric
Sherpa material lining
Detachable hat
Specification:
Brand

PAWZ Road

Weight

12.6 Ounces
Machine washable
Pockets included
Available in 8 sizes
Sizing may seem incoherent
Buttons tend to break
Snaps are not durable
Queenmore Cold Weather Dog Coat
Queenmore's dog vest construction offers appealing functionalities to all who desire a winter vest for their dogs. Their vests have been manufactured to an optimal degree, using only the best quality of materials. And it comes as no surprise that their much prized and popular Queenmore Cold Weather Dog Coat features a beautiful design that is certain to catch everyone's eyes as an eye-worthy pick. It is also evident that this winter vest was specifically created to have waterproof advantages for security when the rainy days arrive. And as an intuitive design feature, this dog coat possesses a reflective stripe on the back for a clearer vision of your dog in the darker winter days. This means you can enjoy your lovely night walks and still be able to locate your beloved pup with ease. Along with all these great features, this winter vest is also incredibly reversible with a beautiful print design incorporated on the inside. You may also be interested in some of the best outdoor dog houses, so take a moment to check them out.
Key Features:
Fleece lining
Reversible coat
Reflective lining
Water-resistant properties
Specification:
Brand

Queenmore

Model

Queenmore-344435-Pink-M

Weight

0.6 Ounces
Attractive design
High-quality fabric used
Available in 8 sizes
Quality deteriorates fast
The coat may stain the dog's fur
Sizing charts tend to be incoherent
This next dog coat from Joydaog was created to suit small dogs perfectly well, whilst also providing the essential warmth needed in winter seasons. The amazing thing about the Joydaog Warm dog jacket is that it is a two-layered dog vest made to provide optimal warmth. As it has been lined with two layers of fleece fined material and constructed with soft polyester fabric, the combination of these two materials delivers sufficient warmth to sustain dogs during cold weather. Additionally, the stitch work on this dog coat was made specifically to obtain durability at its best and there are adequate metal snap closures that aid in securing the coat to the dogs' body. This is also contributed by the ab elastic band at the center of the dog coat. And as an ideal puppy winter jacket, the Joydaog dog jacket has been attested to windproof features. Perfect for winter hiking with your dog.
For more must-have products for fun outdoor activities with your dog, check out our guide to the best dog life jackets.
Key Features:
Two layers of fleece lining
Windproof fabric
Soft polyester fabric
Metal snaps
Specification:
Brand

JoyDaog

Weight

2.7 Ounces
Elastic band in the center region
Great for small dogs
Leash hole provided on the neck area
Quality may deteriorate fast
Sizing tends to be incoherent
Snaps not durable
This winter coat from Kurgo features intuitive functionalities for the average active lifestyle of a dog. The Kurgo dog jacket was created with reflective stripes on the back for illumination at night. Additionally, an insightful zipper was also incorporated at the back area of the vest, which can be used to wear with a harness. Another feature the Kurgo dog jacket boasts of is the incorporated effective loft technology that helps keep dogs warm without allowing their bodies to overheat. What's more, this vest was also carefully crafted not to weigh your pup down but has lightweight features still effectively providing warmth. Overall, this fleece-lined vest is comfortable on all dogs' skin, certain to pose no irritability factors. And as a major advantage, it is also water-resistant, with effective insulating functionalities that do not allow cold temperatures to penetrate. If you want to help your pet remain healthy, be sure to check out our guide to the best dog joint supplements.
Key Features:
Loft technology
Lightweight
Water-resistant fabric
Reflective back
Specification:
Brand

Kurgo

Model

K01862

Weight

2.9 Ounces
Comfortable for active dogs
Zipper for the harness hook
Proper belly coverage
Jacket tends to rip easily
Velcro wears out fast
Moisture affects the hook and loop closure
Asenku designed this winter coat deliberately to deliver alternative styling techniques for dog owners to try out. This was duly implemented by the detachable hat feature that this winter coat presents. Removing the hat allows for an alternative style of clothing for your dog, whenever you so desire. And the classic British plaid design is also a great complementing style to any dog's appearance. What's more, as an insightful setup, Asenku included a large pocket for more carriage advantages which is unlike the regularly seen small pockets on winter coats for dogs. No doubt, Asenku Dog Winter Coat is one great dog winter coat that features an extremely thick fleece lining to provide all the warmth, and for harness users. And there is an incorporation of snaps at the back of the jacket for easy implementation. You may also like some of the best dog agility tunnels for some outdoor fun, so check them out.
Key Features:
Thick fleece lining
French terry fabric
Detachable hat
Plastic snaps
Specification:
Brand

ASENKU

Weight

3.2 Ounces
Large pocket
Hat features a drawstring
Hole provided for collar and harness
Buttons aren't durable
Sizing is incoherent at times
Material not as thick as expected
ThinkPet Warm Reversible Dog Coat
An insightful feature implemented on the ThinkPet Warm Reversible dog coat is the proper coverage on the belly axis. This leaves no room for the cold to penetrate during the winter season and ensures that your dog is entirely warmly secured. Additionally, this dog coat also features an elastic band implementation on the chest region of the jacket, aided by a hook and loop closure to help the jacket stay perfectly fit on the dog's body. This hook and loop fastener is situated on both sides of the jacket to establish a firmer hold. What's more, there is also an inclusion of double zippers on the back of the jacket for a convenient matching process to a harness hook. And as an advantageous feature, reflectivity was incorporated on this jacket. Our guide to the best dog shampoos features more must-have products for dog owners, so check them out.
Key Features:
Proper stomach coverage
Reflective back
Elastic band around the chest area
Hook and loop fastener on both ends
Specification:
Brand

ThinkPet

Model

TPCL-0278-L-GE

Weight

6.1 Ounces
Double zippers for matching with harness hook
Reversible style advantages
Comfortable for dogs to play in
Measurements may seem inaccurate.
Velcro not durable
Tend to rip easily
Winter Vest For Dogs Buying Guide & FAQ
How We Chose Our Selection Of Winter Vests For Dogs
Brand - We selected brands that are known for their quality designs as well as effective product delivery. When it comes to producing and designing products for pets to enjoy, they always stand out and supersede expectations. These brands also have similar goals driving them, and that is to provide only the best for pets all over the world. This was distinctly seen with the production of their winter vests for dogs that possess effective functionalities, giving dogs what they deserve. These dog vests were chosen because we identified what the brands had in mind when manufacturing the products, and we could see a clear connection between the ideas and the product delivery.
Reviews - When picking these winter vests, we went through several reviews on each product and identified both the efficiencies and the flaws. We put together our selection based on these features, clearly weighing the odds on effective delivery. Our selection here has a perfect blend of features, certain to give owners what they require out of a dog vest. Seeing that reviews clearly determines the effectiveness of a product, we selected based on these facts and provided products with high rates of effectiveness as compared to others.
Features To Look For In Winter Vests for Dogs
Material Used For Construction - The material used to make a winter vest gives a suitable perception of how effective the product will be. It allows you to have a mental picture of the functionalities and efficiencies that the dog vest will provide for your dog. This makes it extremely important to consider this before deciding to purchase, in order to purchase the one most suitable for you and your dog.
Sizing - The sizes available for a dog vest is a crucial factor to consider when purchasing one. This is because inaccurate sizing will ascertain less effectiveness, and would not meet the requirements of a winter vest for your dog. It is important to measure your dog and compare it with the measurement chart provided by the manufacturer. Often at times, the measurement chat may be highly incoherent, which means that it is essentially important to also apply a bit of logic when selecting the most suitable dog vest for dog.
Level Of Warmth - The major aim for getting a dog vest is for it to provide warmth for your dog. If this is not fully attained, there will be a high level of dissatisfaction after a purchase. This makes it extremely important to know the level of warmth that the winter vest will be able to provide. This is also done by considering all factors about the material used, and deciphering whether it will indeed attain maximum warmth.
Weight - There are many winter vests that possess extremely heavy features, and this occurs as a result of the manufacturers trying to get the most amount of padding to ascertain warmth. This entails checking the weight of the vest aside from just the level of warmth. This is because the excess weight would weigh your dog down and lead to an uncomfortable wearing experience. There are different innovative techniques that manufacturers often put in place to provide maximum warmth while ensuring the vest is still extremely lightweight, and these are the type of features you should look out for in products.
Types Of Winter Vests For Dogs
Reversible Winter Vests
These are winter vests that feature double style advantages. These style advantages could also come with separate functionalities such as one side having waterproof features, while the other simply maintaining a maximum level of warmth. In this case, styling is enjoyable, also aiding in weather protection.
Water-Repellent Winter Vests
These are winter vests that come solely with the functionalities of being water-repellent. They serve an all-round purpose for the cold seasons, either raining or cold weather conditions. They also duly provide warmth for the dogs, as well as having adequate insulating features that inhibit the coldness from the raindrops to deter the warmth the winter vest provides.
Windproof Winter Vests
These are vests that have windproof features. This functionality assures that even on the windiest of days, your little pup is secured against all sorts of inclined shivers or colds. Windproof winter vests also provide warmth to dogs at an extremely effective level.
Sign Up Now
GET THE VERY BEST OF GEARHUNGRY STRAIGHT TO YOUR INBOX