Best Dog Shampoos In 2022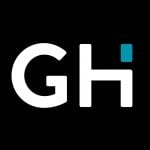 This product guide was written by GearHungry Staff
Last Updated
March 25, 2019
GearHungry Staff
GearHungry Staff posts are a compilation of work by various members of our editorial team. We update old articles regularly to provide you the most current information. You can learn more about our staff
here
.
GearHungry may earn a small commission from affiliate links in this article.
Learn more
Fun times with our little furry friends after a hectic day is, no doubt, a great way to de-stress. However, despite all the joy it brings, playtime, for most dogs, has to be followed by a thorough cleaning session. All the filth and dirt picked up by their furry coats have to be eliminated and the best way to do this is with the help of the best dog shampoo. Concerning dog hygiene, there is a vibrant market for the sale of dog shampoos and conditioners, most of them formulated to be odor and pristine clean free. These products are developed by scientists and other professionals to ensure that the fur of your canine friend is kept clean and free from filth at all times. Listed below are some of the best dog shampoos on the market.
The Best Dog Shampoo
Pro Pet Works All Natural Dog Shampoo
There is another all American produced antifungal dog shampoo brand that has made a mark on today's market as an exceptionally effective shampoo. It is the Pro Pet Works All Natural Shampoo, skin, and coat cleanser for your furry friend. Dogs are known to play around in all situations, regardless of the terrain. They can roll in the mud, play in puddles and sit in the dirt all in the name of fun. These actions often lead to them having itchy furs that may also become dry. The dryness and itchiness are most often caused by the existence of flea and dander under their coat, thus organizing a cleaning session after their playtime is very vital.
The pro pet shampoo is a unique product recommended by several vets from around the world. It features the use of oatmeal to help eradicate the cause of itchiness and dryness, with other ingredients being aloe vera and almond oil. All products used to create this shampoo are 100% organic and sourced from natural sources. The shampoo has no added colors, no alcohol, fragrance, and no harsh chemicals. The formula is made to suit dogs with sensitive, dry and itchy skin, and the ingredients used offer therapeutic and soothing relief for your pets, leaving them smelling extra fresh for more extended periods. 
We love the pro pet shampoo because it is a detergent-free and soapless shampoo that doesn't irritate the eyes and nose of your dog. It also seeks to create an indelible mark on the environment, and as such, manufacturers of the shampoo make use of 100% biodegradable products made with recycled materials. Every shampoo launched is non-alcoholic and nontoxic, and also has cruelty and paraben-free features. The manufacturer of the pro pet shampoo is an animal-loving company made up staff who are dog owners themselves, and as such, they seek to create products that offer the best for your little pals. They believe that any product they launch should be usable by both your pets and their thus every blend has been tested rigorously until it attains the state of perfection.
Key Features:
For pets with food, grass or flea bite allergies
Paraben and cruelty-free
Formulated for dry and sensitive skin
Helps eliminate wet dog smell
Specification:
Brand

Pro Pet Works

Model

k3710

Weight

1 pound
HONEYDEW Colloidal Oatmeal Dog Shampoo
About a decade ago, we used any product that had a fresh scent and promised to clean, deodorize pets. Fast-forward to present times, things have changed and we are more enlightened. Pet products like the Honeydew Colloidal Oatmeal Dog Shampoo are made with all natural ingredients that deeply cleanse, freshen, soothe and rejuvenate the skin. This particular lavender blend works well to soothe dry skin while replenishing moisture to the coat. With such a natural formula that includes the likes of Jojoba, lavender essential oil, and colloidal oatmeal, you can be assured that only healthy, helpful ingredients are going into the skin. Furthermore, there's no risk of harmful, harsh chemicals depleting, irritating, or damaging the coat.
Great for both puppies and older dogs, the hypoallergenic formula effectively prevents nasty skin irritations from reoccurring as well. This keeps their coat and fur healthier, making it easier for them to play, eat and sleep conveniently. And for an ultimately relaxing feel on the skin, the lavender oil extract produces a homeopathic calming effect that makes dogs feel more comfortable when bathing. This consequently makes things easier during baths, while providing a deep, soothing effect even after the wash is over. Overall, this tear-free shampoo incorporates a clinical formula that thoroughly cleanses while eliminating offensive odors. So it's safe for pets and provides quick relief from dryness and itchiness while effectively getting rid of odd smells that make you flinch during playtime. Regular bathes guarantee a healthier dog any pet parent would be proud to play with, take on walks, cuddle and love conveniently. Here are also some of the best dog water bottles from our list you may like, so check them out.
Key Features:
Vet-recommended clinical formula
Paraben and cruelty-free
Enriched with Jojoba, Lavender oil and colloidal oatmeal
Hypoallergenic and tear-free
Specification:
Brand

HONEYDEW

Model

FBA_PetShampooLavenderOatmeal770

Weight

9.6 ounces
Wahl Dry Skin & Itch Relief Pet Shampoo for Dogs
Whether you are a concerned pet-parent or a professional groomer, there's no denying the advantage of a product that lasts longer. There's the benefit of saving some extra cash on routine purchases and enjoying a product that actually works. Well, that's practically the story of the Wahl Dry Skin & Itch Relief Pet Shampoo for Dogs. It comes enriched with coconut and lime verbena, which are sure to thoroughly clean dirty coats while relieving itchy skin. No doubt, Wahl is not a strange name when it comes to pet products we can rely on, they have proven over the years, their diligent dedication to manufacturing high quality, effective and pet-friendly products. This coconut and lime medley is no different, a twosome of our favorite ingredients come together in perfect harmony to clean freshen and moisturize.
In addition, it gently soothes itches while tackling the root cause, which is mostly dry skin. What's more, the thick, milky formula contains ingredients that restore moisture to the coat while ridding it of harmful elements clogged on the skin. All that residue left behind during playtime is completely washed off with a rich lather that is capable of fulfilling its promises. And thanks to the thick lather, only a small amount of shampoo is needed per bath, saving lots more products for later use. So if you're a pet groomer, this is definitely one bottle of shampoo to look out for. As thick as it is, it's equally very easy to rinse off, leaving behind a healthier, silky, and comfortable coat. Be sure to also check out our guide to the best deshedding tools from our list, so check them out.
Key Features:
Coconut lime verbena scented shampoo
Moisturizes and soothes itchy skin
High concentrate of coconut-derived sodding agent
Easy to rinse off
Specification:
Brand

Wahl

Model

820004A

Weight

1.6 pounds
Dechra Miconahex + Triz Pet Shampoo
With many of the best dog shampoo brands being American, the inclusion of the Dechra Miconahex +Trix shampoo to this list comes as no surprise. This is a pet shampoo that understands the needs of your dog to the letter. It is a medicated dog shampoo that is used to treat fungal skin infections on animals such as dogs, cats, and horses. Its formula seeks to be an antifungal, antibacterial, and extremely moisturizing shampoo that will be loved by many pet owners. The best thing is that, even after rinsing, the formula continues to work on the skin and coat of your dog.
This medicated dog shampoo from Dechra + Trix is made with ceramides to enable the formula to repair, restore, moisturize and take care of all dry or damaging skin. Since its production goal is to help promote healthy skin in animals such as horses and dogs, this pet shampoo works on animals experiencing conditions responsive to chlorhexidine or miconazole. Its primary ingredient is the miconazole, an antifungal entity that is great at treating and preventing fungal skin infections caused by Chlorhexidine gluconate, an element responsible for the provision of therapy to animals experiencing bacterial skin infections.
This shampoo works excellently to take care of all kinds of infections. It is advised that in using this product, pet owners apply the shampoo to a wet coat of hair before rubbing it onto the animal's skin to create a rich lather. The shampoo can then be left to work for up to ten minutes, after which it can be rinsed off. Doing this up to four times a week will be extremely beneficial to your pet as the results will be seen swiftly. Another way to apply this shampoo is to follow the directions of your veterinarian. The changes that occur after using this shampoo must be reported to your vet, no matter how positive or negative they are. This form of feedback is essential as it helps the veterinarian determine how frequently the shampoo must be used for faster benefits. 
Key Features:
Antimicrobial
Contains ceramides for restoring damaged skin
Continues to work even after rinsing!
Made in the U.S.A
Specification:
Brand

Dechra

Model

16MHTW

Weight

1.2 pounds
Fieldworks Supply Company Natural Dog Shampoo
Dogs lift our spirits when we're down; it's about time we did the same thing for them. For a pampering bath time session, check out the Moosh range of dog hygiene products today and marvel at their effectiveness and affordability. The Moosh Natural Dog Shampoo has been recommended due to its anti-itch, antibacterial and antifungal properties. It is a shampoo for dogs formula created specially by dog owners for fellow dog owners and as such, features the use of all-natural products that promote healthy skin and hair for your canine buddy. This dog shampoo is made with ingredients such as argan oil, shea butter, bentonite clay, neem, and aloe vera for moisture, and the relief of itchiness and hot spots.
The Moosh Dog Shampoo has a balanced ph, a much-needed feature for every dog's skin. It contains no preservatives, no sulfates, or chemicals and has been manufactured as a hypoallergenic product to cater to dogs with sensitive skin types. Using it requires only a small amount, as this shampoo lathers quickly and goes a long way. The use of bentonite clay sets this shampoo apart from many competing brands. It has been included as an essential element because it is known for several healing abilities. When used in shampoo, bentonite clay pulls away from all toxins and heavy materials away from the skin of your canine by binding with the existing fungi and bacteria. This leaves your dog with calm, soothed skin and squeaky clean hair.
The Moosh shampoo may look expensive, but it's reasonably priced to make it readily available to many dog users. Its bottle has also been designed with a neck reducer to control the flow; thus, helping it last longer. We recommend this cruelty-free shampoo for your dog's next bathing session, for the fur and skin of your pet to feel, look and smell pleasant. You may also be interested in some of the best dog bark collars, so take a moment to check them out.
Key Features:
Shea Butter, Neem and Argan Oil
Anti-bacterial
PH balanced for dog's skin
100% natural and organic
Specification:
Brand

Fieldworks Supply Company

Weight

12 ounces
4Legger Certified Organic Dog Shampoo
Another organic dog shampoo our team has fallen in love with is the 4Legger Certified Organic Shampoo. The 4Legger brand believes strongly that every dog can smell and look terrific all the time without help from any synthetic chemical, thus they have created this stellar product. This is an all-natural and hypoallergenic product formulated with ingredients such as lemongrass and aloe vera to help soothe your pet's itchy, dry, normal or allergy sensitive skin. It is also an environmentally friendly product created at no detriment to nature. The best part is, the 4Legger dog shampoo is made in the USA! Backed by USDA certification, this shampoo contains essential and organic oils that offer a therapeutic effect to dogs when used. These essential oils don't only provide therapy, but they also improve the body odor of your pet, ultimately improving the air quality of your home.
The 4Legger Organic Dog Shampoo has always produced in small batches using plant-based products. There is no use of artificial or synthetic chemicals; thus you're assured that this dog shampoo is 100% safe for your dog and yourself. No matter the skin type of your dog, veterinarians recommend this shampoo for them. They attest to the effectiveness of this shampoo and how its holistic formula makes it the gentlest and safe product for your little canines. The natural-based lemongrass used for this product helps deter fleas from your dog's coat. It is very easy to lather and rinse and doesn't contain any artificial and toxic thickeners, and this also helps keep your dog safe. If you want to keep your dog comfortable and warm in your yard, be sure to check out our guide to the best outdoor dog houses.
Key Features:
A hypo-allergenic essential oil blend
Veterinarian and groomer recommended
Easy to lather and rinse
Biodegradable, sustainable ingredients
Specification:
Brand

4Legger

Model

FBA_DS-1227

Weight

1.2 pounds
Nature's Miracle Natural Oatmeal Shampoo
There are special dog shampoos formulated for the most robust pet coat odors. One classic example is the Nature's Miracle Odor Control Shampoo. This best dog shampoo functions with help from an odor neutralizer and deodorizer to eliminate all unwanted odors with ease. It features no parabens or dyes and is made with ingredients such as natural cocoa. The cocoa surfactant aids in the conditioning and cleansing of your dog's coat, while the use of some essential oils helps improve the moisture levels of your dog's skin.
Soap-free by nature, Nature's Miracle Oatmeal Shampoo is safe for use on spot-on tick and flea products. The odor control delivered by this shampoo is a long term effect; thus, your dog will be kept smelling fresh for an extended period. The manufacturers believe that simple actions with your pet such as a washday can be made luxurious. They have formulated their products to offer pet parents a chance to live the way they want, while their pets also enjoy the same. Not only does the shampoo help with the odor on your dog, it resultantly leaves your home smelling fresher than it did before, with a brighter outlook.
For over 35 years, nature's miracle has been in the business of delivering the best products for pet mess cleanup. Every product has been created to be environmentally-friendly and also offers instructions on the best way to use their products. Trust the miracle team to provide pet parent with nice things too! This shampoo comes at an affordable rate that isn't found among competing brands.
Key Features:
Maintains essential pet skin oils
Soap-free
Works on flea & tick products
No dyes or parabens
Specification:
Brand

Nature's Miracle

Model

NM-6095

Weight

2.4 pounds
Wahl Puppy And Dog Shampoo
Dogs are just like any other animals that demand some amount of personal hygiene. They are prone to experiencing itchy and dry skin often caused by fleas and dander. These insects find their way into the coat of dogs while they play in a variety of spaces and on different terrains. To help curb the occurrence of itchiness and dryness, the Wahl brand has launched one of its favorite products on the general market. It is known as the Wahl Dog Shampoo, and it is a natural, plant-derived shampoo made from organic materials such as chamomile and lavender for maximum fragrance and a more therapeutic effect on your dog.
This dog shampoo seeks to clean, condition, detangle and moisturize the hair of your dog all at once. Its formula also features a tear-free design to make the bathing process less strenuous and more enjoyable. With such a feature, your dog's eyes and nose stand no risk of getting inflamed or irritated thus, it becomes easy for all dog owners to clean their dog's coat into a silky, smooth entity. If you're looking to make use of organic ingredients, this is the best shampoo for you and your dog. For safety, the Wahl dog shampoo is peg-80-free, and this ensures that your shampoo is safe to use at any time.
We recommend this great dog shampoo for itchy skin to all dog owners. It is the best method used in keeping dogs clean and also comes at an affordable price. With such a potent formula being readily available to dog owners around the world, it comes as no surprise that this dog shampoo from Wahl has gained recognition among may dog lovers and owners. It is highly recommended by both veterinarians and dog lovers and can be used as a casual shampoo or as a treatment shampoo to help deal with sensitive and dry skin. The coat and skin of your canine are about to transform for the better, and it's all thanks to the great product manufactured in the USA. Our guide to the best dog joint supplements also offers great products for your dog so check it out.
Key Features:
Lavender and chamomile
Cleans, conditions, detangles and moisturizes
Natural plant derived
PEG-80 free
Specification:
Brand

Wahl

Model

820000A

Weight

1.66 pounds
Best Dog Shampoo Buying Guide & FAQ
Things To Look For In The Best Dog Shampoo
Shopping for the best dog shampoo is more robust than it looks. These types of shampoos differ significantly from human hair shampoo; thus, their formulas are different and must be looked into thoroughly before any decision is made. Some vital factors to consider before a purchase have been discussed below.
Skin & Coat Type - To determine the best kind of shampoo for your dog, it is vital that you evaluate his or her skin and coat. There are some dogs with sensitive skin, and most often, such dogs have a smooth coat of fur. These dogs need to make use of a mild formula with ingredients such as oatmeal, rosewater and aloe vera. Dogs with itchy and dry skin are usually more prone to allergies, and as such, they will need to use hypoallergenic shampoo. If your dog has a furry coat, you can make their hair more manageable by using both a shampoo and conditioner. If you need a product to help with your dog's constant shedding, there are some shampoos formulated just for that purpose. Dogs with normal skin do well with general purpose shampoos and those that offer a deep cleansing when used. If you're not certain about your dog's skin type or coat, you might have to check with a vet before choosing any dog shampoo.
Odor - Dogs are naturally adventurous creatures, and as such, they move around from one type of terrain to the other. No matter where your dog spends most of his time, be it on your bed or couch, you're going to notice a distinct doggy smell and the best way to get rid of this is to purchase a deodorizing dog shampoo. These products have been formulated to eradicate all lousy odor from your dog, keeping your couch and other home furniture safe.
Fleas & Ticks - Several parasites cause infections on the skin and coat of dogs. Some of such parasites include fleas and ticks, and they can be miserable creatures to live with. If your dog is experiencing any skin infection, you're advised to get him or her shampoos formulated to dispel such parasites with ease. In some instances, the shampoo alone doesn't help with the elimination of the parasites. In such a situation, pet owners will have to consider purchasing additional dog skin treatments that are appropriate for the condition being experienced. while your dog undergoes such treatments, your veterinarian can recommend some famous brands of shampoos that can be used on your dog.
Age - Just as dogs come in different ages, different shampoos have been provided to cater for them, depending on their game. Puppies have milder formulas and the best puppy shampoo also makes use of a tearless formula which doesn't irritate their skin, eyes or nose. Shampoos for grown dogs are less, and they may or may not make use of the tearless formula.
Ingredients - The best types of shampoos for dogs are those made from organic ingredients. This means every element used in creating the shampoo formula can be found in nature and as such, the product is cruelty-free and chemical-free. Such attributes help protect the environment in several ways. It is vital that every pet owner goes through the ingredient list of the shampoo he or she is looking to purchase. Most often, shampoos that claim to be natural make use of vitamin, oil essences and some herbal proteins. Organic shampoos are incredibly safe and can be used frequently with no harm coming to your dog. There are some products backed by safety and environment-related organizations which will be good for your dog. Such products follow all the rules and also make use of ingredients raised strictly in natural fertilizers.
Benefits Of Using Dog Shampoo
Dog shampoos offer numerous benefits to both dogs and their owners, depending on the quality they deliver.
Maintains skin PH - The skin ph layer of a dog is the ph of a layer found covering the dog's skin. This layer is, and its ph can range between 2.2 to 7.5, a very comfortable range where there's no issue. Using a dog shampoo might move the ph of your dog's skin away from the healthy range, and this can result in redness and rashes. In recent time, shampoo manufacturers have formulated products that help the skin ph stay within their comfort range and also cleanse the coat of your dog without causing any issues.
Eliminates germs and ticks - Dog shampoos are generally firm yet gentle. Their formula is structured such that any germs or insects that tend to latch onto your dog's skin while he runs, rolls and plays around. When these parasites hold onto the coat of your pet, getting them off is extremely difficult, and the best remedy is the use of an effective shampoo. This shampoo must be tough on the parasites but gentle on your dog's skin to prevent any dermatological damage.
Promotes and maintains dog hygiene - Dog hygiene is an essential part of a canine's life as it helps keep him or her clean and germ-free always. The use of dog shampoos helps in promoting good dog health especially with how adventurous dog prove to be. With their constant interaction not only with the environment but also with other human beings, they must be clean and free from any parasite that may cause damage to their health or the health of anyone they come into contact with. Dog shampoos come with formulas meant to keep the skin and coat of your dog clean and bright. They do this by killing all herms and eliminating all ticks and fleas to make your dog feel healthy again.
Lather for easy cleaning - All dog shampoos are designed to lather a lot; thus; owners only need a little to wash their pets effectively. The foam from the dog shampoo is made readily available because the process of pulling and tugging at the coat of your dog can prove to be very uncomfortable since their skin is susceptible to touch. With bathing and cleansing already being a tedious procedure for dogs and dog owners alike, having a shampoo that lathers reduce the hassles of keeping your dog calm while he's being cleansed. With dog shampoos, a little goes a long way to lather and wash the skin of your dog.
Promotes healthy dog - To ensure that your dog's coat is always moisturized and clean, particular procedures, techniques, and products must be used. The process of shampooing involves a lot of care to prevent your dog's coat from becoming overly dry. Shampoos are incredibly beneficial to dogs because they don't only act as cleansers; they also offer moisture and sheen to their skin, making their fur soft to touch.
Ingredients To Avoid
Fragrance: once an element is listed as a fragrance, it means it's not organic. If a scent is derived from natural sources, it will be stated on the product.
Artificial Colours: most often, colored shampoos have a high potential to cause harm to your dog's skin. They are usually formulated from unnatural dyes and added to shampoos to appeal to the customer.
Mineral Oil: mineral oil is known to coat anything it comes into contact with. Once it covers the entity, it creates an impermeable layer; thus your dog's skin isn't allowed to get rid of its toxins and oils. The trapping of all impurities in the coat of your pet often leads to the contraction of infections.
Cocamide DEA: this product is derived from the coconut plant. It is known to possess many healing properties, but numerous tests have proven that it is also a moderate cancer-causing agent and an organ toxin that is associated with the destruction of thyroids and hormones.
Dog Shampoo FAQ
Q: Can I use human shampoo on my canine?
A: Some individuals use human shampoo such as baby shampoo for their dogs, but this isn't advised. Dog shampoos feature the use of specific chemicals meant for use by only dogs, likewise human shampoos. They also have different ph levels, and this may cause a problem for your dog, depending on his skin type.
Q: Can I apply my hair conditioner on my dog?
A: No human product is advised for use on a dog as this may cause dandruff, skin flaking, dryness, and even allergic reactions.
Q: How much dog shampoo should I use?
A: The less shampoo you use, the better. This is because a little goes a long way concerning lather and cleansing of your dog's coat and skin.
Q: Are dog shampoos safe to use and what happens if it goes in my pet's eyes?
A: Some shampoos use the tearless formula. This formula is made such that it doesn't cause any reactions with the eye and nose of your dog. These are the safest kinds of shampoos for dogs.
Q: What is the difference between dog shampoo and human shampoo?
A: The significant difference between shampoos for dogs and those for humans lies in the ph levels. Generally, the human skin has a ph ranging between 5.5 to 5.6, while dogs record a ph range of 6.2 and 7.4. The vast difference means we'll require separate products for our skins.
Our Top Pick
Our top pick is the Paws & Pals' wash shampoo. This best dog shampoo for itchy skin is an American product created with 100% natural elements which include jojoba and coconut oils, oatmeal, shea butter, and many others for the relief of itchy and dry skin. It is a paraben-free product which is also cruelty-free. It is vital for all customers to note that the sensitivity of every dog differs; thus, they must monitor their pets after using the shampoo, for any possible signs of reactions.
Sign Up Now
GET THE VERY BEST OF GEARHUNGRY STRAIGHT TO YOUR INBOX