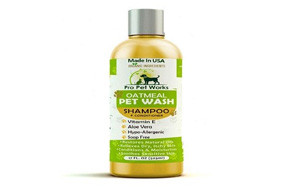 Pro Pet Works All Natural Dog Shampoo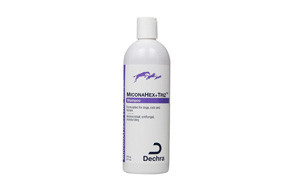 Dechra Miconahex + Triz Pet Shampoo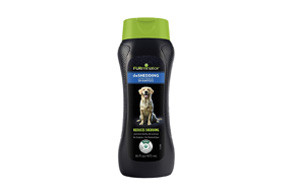 FURminator deShedding Dog Shampoo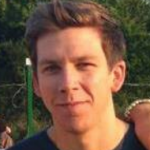 Fun times with our little furry friends after a hectic day is, no doubt, a great way to de-stress. However, despite all the joy it brings, playtime, for most dogs, has to be followed by a thorough cleaning session. All the filth and dirt picked up by their furry coats have to be eliminated and the best way to do this is with the help of the best dog shampoo. Concerning dog hygiene, there is a vibrant market for the sale of dog shampoos and conditioners, most of them formulated to be odor and pristine clean free. These products are developed by scientists and other professionals to ensure that the fur of your canine friend is kept clean and free from filth at all times. Listed below are some of the best dog shampoos on the market.
The Best Dog Shampoo
Best Dog Shampoo Buying Guide & FAQ
Things To Look For In The Best Dog Shampoo
Shopping for the best dog shampoo is more robust than it looks. These types of shampoos differ significantly from human hair shampoo; thus, their formulas are different and must be looked into thoroughly before any decision is made. Some vital factors to consider before a purchase have been discussed below.
Skin & Coat Type - To determine the best kind of shampoo for your dog, it is vital that you evaluate his or her skin and coat. There are some dogs with sensitive skin, and most often, such dogs have a smooth coat of fur. These dogs need to make use of a mild formula with ingredients such as oatmeal, rosewater and aloe vera. Dogs with itchy and dry skin are usually more prone to allergies, and as such, they will need to use hypoallergenic shampoo. If your dog has a furry coat, you can make their hair more manageable by using both a shampoo and conditioner. If you need a product to help with your dog's constant shedding, there are some shampoos formulated just for that purpose. Dogs with normal skin do well with general purpose shampoos and those that offer a deep cleansing when used. If you're not certain about your dog's skin type or coat, you might have to check with a vet before choosing any dog shampoo.
Odor - Dogs are naturally adventurous creatures, and as such, they move around from one type of terrain to the other. No matter where your dog spends most of his time, be it on your bed or couch, you're going to notice a distinct doggy smell and the best way to get rid of this is to purchase a deodorizing dog shampoo. These products have been formulated to eradicate all lousy odor from your dog, keeping your couch and other home furniture safe.

Fleas & Ticks - Several parasites cause infections on the skin and coat of dogs. Some of such parasites include fleas and ticks, and they can be miserable creatures to live with. If your dog is experiencing any skin infection, you're advised to get him or her shampoos formulated to dispel such parasites with ease. In some instances, the shampoo alone doesn't help with the elimination of the parasites. In such a situation, pet owners will have to consider purchasing additional dog skin treatments that are appropriate for the condition being experienced. while your dog undergoes such treatments, your veterinarian can recommend some famous brands of shampoos that can be used on your dog.
Age - Just as dogs come in different ages, different shampoos have been provided to cater for them, depending on their game. Puppies have milder formulas and the best puppy shampoo also makes use of a tearless formula which doesn't irritate their skin, eyes or nose. Shampoos for grown dogs are less, and they may or may not make use of the tearless formula.
Ingredients - The best types of shampoos for dogs are those made from organic ingredients. This means every element used in creating the shampoo formula can be found in nature and as such, the product is cruelty-free and chemical-free. Such attributes help protect the environment in several ways. It is vital that every pet owner goes through the ingredient list of the shampoo he or she is looking to purchase. Most often, shampoos that claim to be natural make use of vitamin, oil essences and some herbal proteins. Organic shampoos are incredibly safe and can be used frequently with no harm coming to your dog. There are some products backed by safety and environment-related organizations which will be good for your dog. Such products follow all the rules and also make use of ingredients raised strictly in natural fertilizers.

Benefits Of Using Dog Shampoo
Dog shampoos offer numerous benefits to both dogs and their owners, depending on the quality they deliver.
Maintains skin PH - The skin ph layer of a dog is the ph of a layer found covering the dog's skin. This layer is, and its ph can range between 2.2 to 7.5, a very comfortable range where there's no issue. Using a dog shampoo might move the ph of your dog's skin away from the healthy range, and this can result in redness and rashes. In recent time, shampoo manufacturers have formulated products that help the skin ph stay within their comfort range and also cleanse the coat of your dog without causing any issues.
Eliminates germs and ticks - Dog shampoos are generally firm yet gentle. Their formula is structured such that any germs or insects that tend to latch onto your dog's skin while he runs, rolls and plays around. When these parasites hold onto the coat of your pet, getting them off is extremely difficult, and the best remedy is the use of an effective shampoo. This shampoo must be tough on the parasites but gentle on your dog's skin to prevent any dermatological damage.
Promotes and maintains dog hygiene - Dog hygiene is an essential part of a canine's life as it helps keep him or her clean and germ-free always. The use of dog shampoos helps in promoting good dog health especially with how adventurous dog prove to be. With their constant interaction not only with the environment but also with other human beings, they must be clean and free from any parasite that may cause damage to their health or the health of anyone they come into contact with. Dog shampoos come with formulas meant to keep the skin and coat of your dog clean and bright. They do this by killing all herms and eliminating all ticks and fleas to make your dog feel healthy again.

Lather for easy cleaning - All dog shampoos are designed to lather a lot; thus; owners only need a little to wash their pets effectively. The foam from the dog shampoo is made readily available because the process of pulling and tugging at the coat of your dog can prove to be very uncomfortable since their skin is susceptible to touch. With bathing and cleansing already being a tedious procedure for dogs and dog owners alike, having a shampoo that lathers reduce the hassles of keeping your dog calm while he's being cleansed. With dog shampoos, a little goes a long way to lather and wash the skin of your dog.
Promotes healthy dog - To ensure that your dog's coat is always moisturized and clean, particular procedures, techniques, and products must be used. The process of shampooing involves a lot of care to prevent your dog's coat from becoming overly dry. Shampoos are incredibly beneficial to dogs because they don't only act as cleansers; they also offer moisture and sheen to their skin, making their fur soft to touch.

Ingredients To Avoid
Fragrance: once an element is listed as a fragrance, it means it's not organic. If a scent is derived from natural sources, it will be stated on the product.
Artificial Colours: most often, colored shampoos have a high potential to cause harm to your dog's skin. They are usually formulated from unnatural dyes and added to shampoos to appeal to the customer.
Mineral Oil: mineral oil is known to coat anything it comes into contact with. Once it covers the entity, it creates an impermeable layer; thus your dog's skin isn't allowed to get rid of its toxins and oils. The trapping of all impurities in the coat of your pet often leads to the contraction of infections.
Cocamide DEA: this product is derived from the coconut plant. It is known to possess many healing properties, but numerous tests have proven that it is also a moderate cancer-causing agent and an organ toxin that is associated with the destruction of thyroids and hormones.

Dog Shampoo FAQ
Q: Can I use human shampoo on my canine?
A: Some individuals use human shampoo such as baby shampoo for their dogs, but this isn't advised. Dog shampoos feature the use of specific chemicals meant for use by only dogs, likewise human shampoos. They also have different ph levels, and this may cause a problem for your dog, depending on his skin type.
Q: Can I apply my hair conditioner on my dog?
A: No human product is advised for use on a dog as this may cause dandruff, skin flaking, dryness, and even allergic reactions.
Q: How much dog shampoo should I use?
A: The less shampoo you use, the better. This is because a little goes a long way concerning lather and cleansing of your dog's coat and skin.
Q: Are dog shampoos safe to use and what happens if it goes in my pet's eyes?
A: Some shampoos use the tearless formula. This formula is made such that it doesn't cause any reactions with the eye and nose of your dog. These are the safest kinds of shampoos for dogs.
Q: What is the difference between dog shampoo and human shampoo?
A: The significant difference between shampoos for dogs and those for humans lies in the ph levels. Generally, the human skin has a ph ranging between 5.5 to 5.6, while dogs record a ph range of 6.2 and 7.4. The vast difference means we'll require separate products for our skins.

Our Top Pick
Our top pick is the Paws & Pals' wash shampoo. This best dog shampoo for itchy skin is an American product created with 100% natural elements which include jojoba and coconut oils, oatmeal, shea butter, and many others for the relief of itchy and dry skin. It is a paraben-free product which is also cruelty-free. It is vital for all customers to note that the sensitivity of every dog differs; thus, they must monitor their pets after using the shampoo, for any possible signs of reactions.