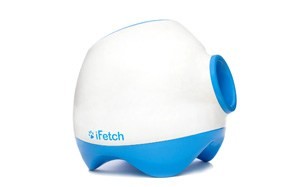 iFetch Interactive Dog Ball Launcher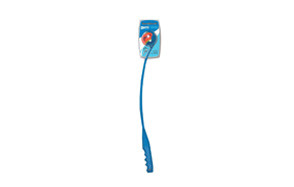 Chuckit! Sport Launcher Dog Ball Thrower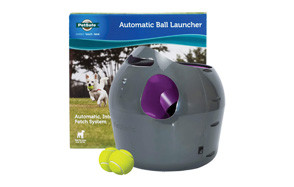 PetSafe Automatic Dog Toy Ball Launcher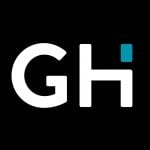 'Fetch' is one of the oldest and most popular games you can play with pets, especially dogs. It is the simple act of throwing an object, usually, dog balls, which the pet then goes to retrieve (or 'fetch') and then bring it back to you. It is a great way to exercise your dog and form a bond with it. Unfortunately, not everyone has the arm strength to continually throw balls for an energetic pup to play with and need help. This is where dog ball launchers come into play. They launch balls across distances for your dog to fetch and are an excellent pet play apparatus. In this article, we will be looking at the best dog ball launchers on the market and letting you know why you should buy them.
The Best Dog Ball Launcher
Dog Ball Launcher Buying Guide & FAQ
Features To Look For In Dog Ball Launchers
Dog size - The size of your dog is always something to take into consideration when buying a dog ball launcher. Due to the size of the balls contained within the launcher, some of them are unsuitable for smaller dogs. For instance, launchers that use tennis balls or similarly sized balls, are usually better suited for large dogs as they are large enough to fit into the dog's mouth as opposed to smaller-sized dogs that might be unable to get a grip on the ball. Conversely, using smaller sized balls with larger dogs could pose a choking hazard. This is why it is always advised to ensure you have a look at the type of dog any launching machine is made for to avoid a potential disaster.
Launch Distance - Dogs are incredibly intelligent creatures, and just like you and me, they can get pretty bored if they are made to do the same things again and again with no variation whatsoever. This is why the distance a dog ball launcher can cover is necessary. When purchasing a dog ball launcher, check to see what distances it can launch balls to. Some of the best products can launch balls to at least three distances; this ensures that there is variety during playtime, and with features such as the random distance selector, you can keep your dog guessing and, therefore, extend the life of the toy.
Indoor/Outdoor settings - It's always good to take playtime for your dog outside as this affords you with more space with which to engage with your pet. However, this isn't always possible for a variety of reasons, including poor weather and health. This is why you need to determine that your dog ball launcher can also perform well inside the house. Ball launchers that possess different launch distance settings are better for indoor use as you can easily set the machine to send the ball over short distances while inside the house.
Price - This is, of course, always a consideration when buying a dog ball launcher for your dog. It is pivotal to consider what your budget is like and how useful, more expensive options might be. Naturally, the machines that come with remote controls and launch balls to different distances tend to cost more than ball launchers that are manual and require you to do some work. You need to consider which type of dog ball launcher works best for you, then determine if it is something you can afford.

Types of Dog Ball Launchers
Regular Dog Ball Throwers - These types of throwers are manual and require you to put in some work to use it. They usually feature a simple design, which is a rod-like structure with something resembling a claw at the end. The 'claw' is designed to hold the ball loosely, and by exerting some force on the rod, you can launch the ball over a decent distance. These types of launchers are usually a lot cheaper, and they are also pretty effective with dogs of all sizes.
Manual Dog Ball Launchers - These launchers are like the Nerf Dog. They still require human intervention, but they are a bit easier to control. With launchers such as this, you can load up the machine and launch the dog ball with the help of a trigger or lever. While it doesn't have the precise launch distances of the automatic launchers, you can control how far the ball travels with the help of the levers contained in the launcher.
Automatic Dog Ball Launchers - These are the most expensive and also the most hassle-free of the devices to use. These launchers can throw balls over considerable distances with little or no human intervention necessary. Many of them can be loaded up by the dog itself, and they are a way to stimulate your pet mentally. Furthermore, automatic launchers work with AC adapters and can be charged. They also use remote controls and can be used over small distances. Their many features make them suitable for both indoor and outdoor play.

Dog Ball Launcher FAQ
Q: What Is A Dog Ball Launcher
A: A dog ball launcher is in simple terms, a machine that is capable of launching balls for dogs to go and fetch while also reducing the stress through which a human being would have to go through. The very first automatic ball launcher hit the market in 1999 and was made by GoDogGo Inc, and its introduction revolutionized the market leading to new and improved models and competition. It was later discovered that dogs could even load these machines themselves; all they need is a little training. It is advised that you undertake regular 'fetch' sessions with your dog using the device to get them used to it.
Rewarding action towards the machine is also a perfect way to get the dog invested in the machine and eager to use it. As time has progressed, so has the sophistication of dog ball launchers, and now we have various sorts, including those that are fashioned like Nerf guns. Once you can get your dog used to the idea of using the ball launcher, you will realize just how much of a great device it is as it allows you to take a backseat from playing with the dog when necessary while also getting the pet to use its brain more and thereby, exercising it.