Best Dog Ball Launchers In 2022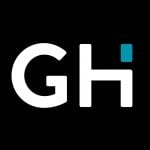 This product guide was written by GearHungry Staff
Last Updated
March 9, 2020
GearHungry Staff
GearHungry Staff posts are a compilation of work by various members of our editorial team. We update old articles regularly to provide you the most current information. You can learn more about our staff
here
.
GearHungry may earn a small commission from affiliate links in this article.
Learn more
'Fetch' is one of the oldest and most popular games you can play with pets, especially dogs. It is the simple act of throwing an object, usually, dog balls, which the pet then goes to retrieve (or 'fetch') and then bring it back to you. It is a great way to exercise your dog and form a bond with it. Unfortunately, not everyone has the arm strength to continually throw balls for an energetic pup to play with and need help. This is where dog ball launchers come into play. They launch balls across distances for your dog to fetch and are an excellent pet play apparatus. In this article, we will be looking at the best dog ball launchers on the market and letting you know why you should buy them.
The Best Dog Ball Launcher
iFetch Interactive Dog Ball Launcher
We never want to disappoint our dogs, especially when it comes to playtime, but sometimes, fatigue gets the better of us, and we are unable to spend the quality time our dogs need with us. This is why devices such as the iFetch Interactive Ball Launchers for Dogs are so important for pet lovers today. The machine sports an understated design that represents its unfussy nature and is attractive to most dog owners. This powerful machine launches standard sized tennis balls for your dog to fetch. That's not all; with the touch of a button, you can vary the distance at which the balls are launched.
Chuck balls 10, 25, and even 40 feet with the iFetch and watch as your furry friend scampers to retrieve it while having the time of its life. Furthermore, you are capable of using the 'random' button to automatically vary the distances and keep your pup on its toes. It also comes with a rechargeable battery, saving you from the hassle of having to buy batteries just to get it to work regularly. This is our best choice for dog ball launchers, and it is certainly worth a buy. And if you want to spoil your pets while taking them out for some fresh air, be sure to pick your favorite pet stroller from our list.
Key Features:
Can launch balls to various distances
'Random' ball launching setting to keep your dog guessing
Rechargeable battery for greater longevity
Excellent customer service
Specification:
Brand

iFetch

Model

222

Weight

12.35 Pounds
Franklin Pet Supply Ready Set Fetch Automatic Dog Ball Launcher
With the Franklin Pet Supply Ready Set Fetch Automatic Tennis Ball Launcher Dog Toy, you can continuously keep your pet occupied. It's an excellent toy, and it can be used with almost any brand of tennis ball. Additionally, it is accompanied by a power cable which means you can play fetch till your dog drops with exhaustion and on occasion, you can't make use of the power cord; there is a battery compartment which takes eight D-size alkaline batteries and allows you to take playtime anywhere you want to.
The Franklin pet supply dog ball launcher is safe to use and even contains a feature that alerts your dog before a ball is launched so that your pet isn't taken by surprise. Capable of being set to a desired distance, this ball launcher can be used in an indoor setting, therefore, amping up the desirability of the machine. You may also like some of the best dog agility tunnels from our list, so check them out.
Key Features:
AC power cord included
Can be used in any setting (indoor or outdoor)
Compatible with all tennis ball brands
The package comes with one standard tennis ball
Specification:
Brand

Franklin Pet Supply

Model

90038X

Weight

5.8 Pounds
For some people, a machine just doesn't cut it, and they much prefer the intimacy of throwing the dog balls themselves for the pet to fetch. If you are one of those people, the Chuckit! Ultra Ball is the product for you. Equipped with high-bounce capabilities, this innovative toy attracts your pet with squeaky sounds and high bounces. The balls are also lightweight and buoyant, meaning that they can be used near a pool or body of water. Moreover, the balls are also quite sturdy and contain a thick rubber core that's capable of handling the most enthusiastic dogs.
More attractive still is the fact that despite its strength and toughness, the balls are soft on your dog's mouth and won't cause any damage. The launcher is incredibly easy to use and only requires you to load up a ball on it and throw making it both convenient and comfortable. Add to that the ease in which it can be cleaned, and you have the ideal toy to use with your pet. To protect your dog during outside play, check out our guide to the best allergy relief for dogs and find the one that suits the best.
Key Features:
Easy to clean and holds up well against slobber and dirt
Incredibly easy to use
Lightweight balls make this a perfect toy to use around a pool
Attractive for both dogs and cats
Specification:
Brand

Chuckit

Model

17001

Weight

6.6 Ounces
Chuckit! Sport Launcher Dog Ball Thrower
Here we have another Chuckit! product, the Chuckit! Sport Launcher Dog Ball Thrower is slightly different from its sister product as it comes with only one ball. Like the other products, the ball bounces really high, making it extra exciting for your dog to play with and fetch. Thanks to the ergonomic design of the ball thrower, you can use it over long periods, and it doesn't require much effort to launch the ball across great distances.
On top of that, it helps strengthen the bond between pet and owner, and it chucks balls further than your arm ever could. It features a hands-free pickup feature, which lets you pick up the ball without having to touch it, so if you are squeamish about dog slobber, this is a great toy to have. What's more, it's easy to use and doesn't require any assembly to start with. To help your dog stay healthy, check out our guide to the best toothbrushes for dogs and pick your favorite.
Key Features:
Hands-free pickup feature allows you to handle the ball without worrying about slobber or dirt
Strengthens the bond between pet and owner
Excellent for backyard play
Extra bouncy ball for a more enjoyable playtime
Specification:
Brand

Chuckit

Model

6400

Weight

0.16 Ounces
We have Nerf guns, and then we have the Nerf Dog. Like the gun, the Nerf Dog works similarly, just that instead of launching projectiles, you can launch dog balls for your pet to run after. The design is impeccable and is attractive to younger people, so if you are looking to encourage your kids to play with the dog, or if you want to vary the style of play a bit, then this is the best toy to do that with.
Besides, the Nerf Dog is straightforward to use and requires no assembly; you just load up the gun and fire away. Not only that, but due to the design of the toy and the balls it works with, this is a great machine to use with all kinds of dogs regardless of size. Your dog's safety is of paramount concern; this is why the Nerf Dog is manufactured with non-toxic materials to ensure that your dog is always secure. You may also be interested in some of the best toothpastes for dogs so check them out.
Key Features:
Easy to assemble and use
Can be used with dogs of all sizes
Made with non-toxic, BPA-free material
Attractive design
Specification:
Brand

Nerf Dog

Model

Original

Weight

1.5 Pounds
IDOGMATE Big Dog Ball Launcher
A lot of the dog ball launchers on this list cater to more massive, adult dogs, so the obvious question is: what about the smaller dogs? There's no need to worry as the IDOGMATE Big Dog Ball Launcher has that covered. The IDOGMATE features small balls in which smaller-sized dogs can go after and play fetch with. Furthermore, the balls are non-abrasive on the dog and won't hurt their teeth. They are made with durable materials that can withstand the dog's bite while also securing the dog.
Also, this dog ball launcher can chuck balls over long distances and can vary the range, helping to diversify playtime with your dog. On top of that, the toy runs on AC power, and it has a rechargeable battery that can support up to 250 launches without being plugged in. The IDOGMATE dog ball launcher is ideal for use both indoors and outdoors and provides for quality playtime for your pup.
Key Features:
The recharged battery can support up to 250 launches
Perfect for use both indoors and outdoors
Comes with small balls that are perfect for smaller dogs
Large hooper that allows your pet to lead the launcher themselves
Specification:
Brand

IDOGMATE

Model

IDM400

Weight

3.53 Pounds
Hyper Pet K9 Kannon K2 Ball Launcher
For an exceedingly fun time with your pet, the Hyper Pet K9 Kannon K2 Ball Launcher is a great option to furnish yourself with. This toy, much like the Nerf Dog, fires tennis balls all over the place, which your dog can then go after and retrieve. Complicated toys can be a bummer for both pet and owner as they take ages to put together, the Hyper Pet ball launcher has no such problems and is easy to use. Thanks to the quick trigger feature, you can easily launch balls at varying distances for your pet to go bounding after.
Speaking of varying ranges, the toy has a simple way through which you can control how far the ball is launched for your dog; a lever that sends the ball over greater distances the further the level is pulled. For those worried about dog slobber, worry not, as this dog ball launcher features a hands-free method for picking up the ball. Placing the nuzzle of the toy over the ball and pulling the lever retrieves the ball for you without the need to pick it up. To keep your pooch warm on cold days, be sure to pick your favorite winter vest for dogs from our list. 
Key Features:
Hands-free pickup system that allows you to avoid slobber
Easy to use and with quick trigger system is extremely convenient
Customizable distances
Can be used with standard tennis balls
Specification:
Brand

Hyper Pet

Model

50252EA

Weight

1.65 Pounds
Sometimes, a simple game of fetch is not enough and does not stimulate your pet in all the ways it needs to be encouraged. Apart from physical exercises, dogs also need mental exercises to keep their brains sharp, and this is why the iFetch Frenzy is such a great interactive toy. It doesn't just launch balls, but it excitedly engages your pet and makes your dog work. Besides, there's no need for you to join in the game, and you can just sit in a safe distance and watch your dog figure out how to work with the toy.
The way it works is simple; your dog plops the ball into the hole at the top of the device, and with three exit points at the bottom, the ball emerges from one of these holes, and your dog goes scampering after it and brings it back. Unable to know which hole the ball will appear from, the iFetch Frenzy will keep your pup occupied for long periods. 
Key Features:
Great for old dogs and pets needing exercise
Helps to stimulate the dog's mind
Doesn't require human intervention and can be operated by the dogs
Excellent customer service
Specification:
Brand

iFetch

Model

3

Weight

3 Pounds
The Chew King Fetch Balls are a versatile toy that allows you to enjoy some quality playtime with your dog. These durable balls are made to withstand some serious chewing, and they also make a whistling sound when thrown, adding some excitement to proceedings. Furthermore, the balls can fit into most launchers; therefore, they can be used in different ways. The balls are lightweight and can stay buoyant in water making this an ideal toy to use around a body of water.
Additionally, the balls are straightforward to wash, and you can simply wipe and clean. If you would rather use a dishwasher, that's fine too, and it can be placed in the top rack of the machine to clean it up. More amazing still is how much it seeks to protect your pet even during rough play, and the presence of safety air vents prevents your pet from getting its tongue stuck. 
Key Features:
Lightweight balls that stay afloat in water
Can be used with regular launchers
Easy to clean and maintain
Durable balls that can withstand a great amount of chewing
Specification:
Brand

Chew King

Model

CM-0264-CS01

Weight

2.56 Ounces
Banfeng Giant 9.5 Inch Dog Tennis Ball
It's always amusing watching a dog try to take on a ball larger than itself; it is for this reason that the Banfeng Giant 9.5" Dog Tennis Ball is a great choice to buy for your pet. The ball is made of non-toxic material that is gentle on your dog's teeth and is also non-abrasive. Also, it is a great toy to enjoy with the entire family and can be used with any dog, regardless of age, breed, or size.
Setting it up is a painless experience, and it only needs to be inflated before you start using it. This particular feature allows it to be stored securely without any problems or challenges as it can easily be deflated and kept. It can also be carried along for trips and can fit anywhere in the car. You may also be interested in some of the best dog bark collars from our list, so take a moment to check them out.
Key Features:
Easy to set up and use
Storage poses no problems at all
Great ball that can be used for any dog breed or size
Made with non-toxic, non-abrasive materials
Specification:
Brand

Banfeng

Weight

9.6 Ounces
PetSafe Automatic Dog Toy Ball Launcher
We all love playing with our dogs. But sometimes, their energy is just too much for you to handle. When they're showing no signs of slowing down one hour into a game of fetch, you know it's time to get some outside help. The PetSafe Automatic Dog Toy Ball Launcher is the assistant you need. Drop a tennis ball into the bucket and it will launch the ball up to 30 feet away (it has nine distance settings to choose from). You can even change the angle if you want it to shoot higher or further away. 
With a little patience, you can teach your dog to drop the ball into the bucket themselves, allowing them to play fetch to their heart's content. There's even a video on the Amazon page, explaining how to do it. Also for dog owners worried about safety, the PetSafe Automatic Dog Toy Ball Launcher has built-in sensors to stop the ball from launching when your dog is standing in the line of fire. 
Key Features:
Automatic launcher 
Uses standard tennis balls 
Nine distance settings 
Six angle settings 
15-minute rest intervals 
Safety sensors
Specification:
Brand

PetSafe

Model

ZTY00-15968

Weight

8 Pounds
Dog Ball Launcher Buying Guide & FAQ
Features To Look For In Dog Ball Launchers
Dog size - The size of your dog is always something to take into consideration when buying a dog ball launcher. Due to the size of the balls contained within the launcher, some of them are unsuitable for smaller dogs. For instance, launchers that use tennis balls or similarly sized balls, are usually better suited for large dogs as they are large enough to fit into the dog's mouth as opposed to smaller-sized dogs that might be unable to get a grip on the ball. Conversely, using smaller sized balls with larger dogs could pose a choking hazard. This is why it is always advised to ensure you have a look at the type of dog any launching machine is made for to avoid a potential disaster.
Launch Distance - Dogs are incredibly intelligent creatures, and just like you and me, they can get pretty bored if they are made to do the same things again and again with no variation whatsoever. This is why the distance a dog ball launcher can cover is necessary. When purchasing a dog ball launcher, check to see what distances it can launch balls to. Some of the best products can launch balls to at least three distances; this ensures that there is variety during playtime, and with features such as the random distance selector, you can keep your dog guessing and, therefore, extend the life of the toy.
Indoor/Outdoor settings - It's always good to take playtime for your dog outside as this affords you with more space with which to engage with your pet. However, this isn't always possible for a variety of reasons, including poor weather and health. This is why you need to determine that your dog ball launcher can also perform well inside the house. Ball launchers that possess different launch distance settings are better for indoor use as you can easily set the machine to send the ball over short distances while inside the house.
Price - This is, of course, always a consideration when buying a dog ball launcher for your dog. It is pivotal to consider what your budget is like and how useful, more expensive options might be. Naturally, the machines that come with remote controls and launch balls to different distances tend to cost more than ball launchers that are manual and require you to do some work. You need to consider which type of dog ball launcher works best for you, then determine if it is something you can afford.
Types Of Dog Ball Launchers
Regular Dog Ball Throwers - These types of throwers are manual and require you to put in some work to use it. They usually feature a simple design, which is a rod-like structure with something resembling a claw at the end. The 'claw' is designed to hold the ball loosely, and by exerting some force on the rod, you can launch the ball over a decent distance. These types of launchers are usually a lot cheaper, and they are also pretty effective with dogs of all sizes.
Manual Dog Ball Launchers - These launchers are like the Nerf Dog. They still require human intervention, but they are a bit easier to control. With launchers such as this, you can load up the machine and launch the dog ball with the help of a trigger or lever. While it doesn't have the precise launch distances of the automatic launchers, you can control how far the ball travels with the help of the levers contained in the launcher.
Automatic Dog Ball Launchers - These are the most expensive and also the most hassle-free of the devices to use. These launchers can throw balls over considerable distances with little or no human intervention necessary. Many of them can be loaded up by the dog itself, and they are a way to stimulate your pet mentally. Furthermore, automatic launchers work with AC adapters and can be charged. They also use remote controls and can be used over small distances. Their many features make them suitable for both indoor and outdoor play.
Dog Ball Launcher FAQ
Q: What Is A Dog Ball Launcher
A: A dog ball launcher is in simple terms, a machine that is capable of launching balls for dogs to go and fetch while also reducing the stress through which a human being would have to go through. The very first automatic ball launcher hit the market in 1999 and was made by GoDogGo Inc, and its introduction revolutionized the market leading to new and improved models and competition. It was later discovered that dogs could even load these machines themselves; all they need is a little training. It is advised that you undertake regular 'fetch' sessions with your dog using the device to get them used to it.
Rewarding action towards the machine is also a perfect way to get the dog invested in the machine and eager to use it. As time has progressed, so has the sophistication of dog ball launchers, and now we have various sorts, including those that are fashioned like Nerf guns. Once you can get your dog used to the idea of using the ball launcher, you will realize just how much of a great device it is as it allows you to take a backseat from playing with the dog when necessary while also getting the pet to use its brain more and thereby, exercising it.
Sign Up Now
GET THE VERY BEST OF GEARHUNGRY STRAIGHT TO YOUR INBOX