Best Toothpastes For Dogs In 2022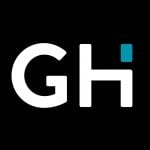 This product guide was written by GearHungry Staff
Last Updated
February 21, 2020
GearHungry Staff
GearHungry Staff posts are a compilation of work by various members of our editorial team. We update old articles regularly to provide you the most current information. You can learn more about our staff
here
.
GearHungry may earn a small commission from affiliate links in this article.
Learn more
Dental care is an important aspect of general wellbeing. For pets, ignoring dental care is the major cause of several illnesses and diseases. Though these situations can be completely avoided, many are not aware of the many benefits attached to adapting a dental care routine for your pets. For dogs, in particular, the first five years of life are usually the time when these illnesses spur up, which makes it essentially important to implement a dental routine for utmost wellbeing. In order to do this, adequate toothpaste for dogs has to be incorporated. Are you looking for the best toothpaste for dogs to use? Then we have the best hand-picked selection for you.
The Best Toothpaste For Dogs
Petrodex Enzymatic Toothpaste for Dogs
This enzymatic toothpaste from Petrodex was created especially to give pets the best dental care. It insightfully has all the necessary functionalities to keep the teeth and mouth clean and fresh, making it our best choice. The enzymatic action of the toothpaste does well to target the plaque and tartar buildup and delivers effective mouth cleaning advantages whilst patented enzymes contribute greatly to the effective cleaning capability that this toothpaste possesses. What's more, for an easy cleaning process for the pet owners, this toothpaste has a non-foaming action and does not require rinsing. This process, however, does not derail the effectivity of the toothpaste, but still ensures all sides of the mouth is cleaned properly.
Additionally, the Petrodex Enzymatic toothpaste for dogs also effectively tackles bad breath in dogs, killing all the bacteria causing agents that allow for the formation of it. More importantly, this toothpaste greatly contributes to the appearance of the teeth as it does well to erase stains from the teeth. More insightfully, it features a unique poultry flavor that is loved by all dogs, ensuring that implementation is quite easy. For more useful products for your pets, check out our guide to the best dog shampoos.
Key Features:
Active patented enzymes
Controls plaque and tartar
Poultry flavor
Freshen breath
Specification:
Brand

Petrodex

Weight

14.4 Ounces
Cleans effectively
Removes stains
Dogs love the flavor
Tends to have a rotten smell
May cause stomach upset and vomiting
May cause diarrhea
Vet's Best Enzymatic Toothpaste for Dogs
Vet's Best presents their unique formula for dental hygiene, which was formulated for all dogs to benefit. The ingredients used for the Vet's Best Enzymatic Dog Toothpaste were carefully handpicked in order to guarantee optimal results for dental hygiene. These ingredients include neem oil, baking soda, natural flavors, aloe vera, grapefruit seed extract, and enzymes that are active at penetrating the buildups on the teeth to eliminate plaque and tartar.
As a major benefit, this toothpaste also cleans the teeth to a splendid capacity, removing stains for a whiter appearance. What's more, it also eliminates the bacteria that result in bad breath and ensures the toothpaste's scent penetrates for a fresher odor. And as a bonus, Vet's Best also added a unique toothbrush that has outstanding triple-headed cleaning advantage that reaches all edges of the tooth better than a regular toothbrush. Overall, the use of the Vet's Best toothpaste and the Vet's Best triple-headed brush only ascertains maximum cleaning benefits. If you want to keep your pooch warm in winter, be sure to check out our guide to the best hoodies for dogs.
Key Features:
Active enzymes
Triple headed toothbrush included
Erases plaque and tartar
Natural flavors
Specification:
Brand

Vet's Best

Model

3165810528

Weight

5.6 Ounces
Contains natural ingredients
Cleans the teeth
Freshens the breath
Toothbrush too big for smaller dogs
May cause stomach upset
May cause vomiting
Virbac CET Vanilla/Mint Toothpaste for Dogs
Virbac produced a splendid toothpaste with a flavor that is certain to grab all pets' attention. The vanilla – mint flavor is a unique combination, the first of its kind, with effective captivating properties. The flavor has been attested by several owners to be the solid driving force towards a stable pet care routine with their pets. Aside from this, the Virbac CET Vanilla/Mint toothpaste features intense enzymatic properties which are dual enzyme systems that fight to remove plaques, as well as to prevent the formation of tartar.
For an effective dental care routine, this toothpaste also has the ability to freshen the mouth, allowing the scents to penetrate and leave a fresher breath. It can also clean the teeth effectively, leaving the appearance much whiter and the antibacterial action of the toothpaste helps it to eliminate bacteria buildup in the mouth, contributing to several mouth conditions. Overall, this Virbac toothpaste features no-foaming action, which helps in the dental care routine and ensures that your dog can swallow this toothpaste safely and without concerns. Our guide to the best dog water bottles features more quality products for your pets, so check them out.
Key Features:
Vanilla – Mint flavor
No-foaming action
Antibacterial action
Dual enzyme system
Specification:
Brand

Virbac

Model

CET101

Weight

0.8 Ounces
Prevents plaque formation
Tackles bad breath
Removes stains
May cause stomach upset
Tends to turn brown
May cause vomiting
Petrodex Natural Dog Toothpaste
Petrodex presents another resounding toothpaste for dogs featured in their product line. This amazing product called the Petrodex Natural dog toothpaste features an all-natural ingredient base to provide your pet with the absolute best in dental hygiene, and a safer option, unlike many other chemical-based products. Petrodex selected the best ingredients for use and incorporated them into an effective toothpaste with high cleaning functionalities. With no added preservatives or the inclusion of additives, this toothpaste has the full capabilities of removing plaques for a healthier teeth condition.
What's more, the natural ingredients infused together produce a natural abrasive action that aids in the removal of plaques as well as stains and bacteria. What's more, the removal of stains allows for a brighter appearance within a short span of use, while the removal of bacteria helps to attain a fresh and clear breath and as a bonus advantage, Petrodex deemed it fit to implement a flavor that would simply be irresistible to dogs, and this is how the peanut flavor was duly incorporated. It also makes a useful gift for dog lovers and owners.
Key Features:
All-natural ingredients
No artificial additives
Peanut flavored
Prevents plaques removes and tartar
Specification:
Brand

Petrodex

Model

DSJ76011

Weight

3.04 Ounces
Dogs love the flavor
Gentle on gums
Freshens breath
Doesn't smell like peanuts
Unappealing green color
May cause vomiting
Paws & Pals Dog Toothpaste and Toothbrush
This toothpaste from Paws & Pals comes with a special type of flavor, and unique functionalities for general dental care of dogs. The Paws & Pals Dog Toothpaste features an amazing beef flavor that is certain to appeal to the taste buds of most dogs. This was incorporated to ensure that the brushing process is ideally an enjoyable one for the dog, making the routine conducive. What's more, this toothpaste from Paws & Pals was specifically designed in order to protect the teeth of dogs from severe dental diseases.
Regular use of this toothpaste helps to eliminate the chances of obtaining tartar, as well as plaque. This also uniquely strengthens the teeth of dogs, gives it the ideal white appearance it needs, helps to clean the gum, and protect it from diseases as well. Paw & Pals also added an effective toothbrush that has soft bristles as well as the right length and shape for all brushing techniques. The brush also has a double-headed feature for covering more areas at the same time. For more amazing products for your pet, check out our guide to the best dog bark collars.
Key Features:
Beef flavor
Soft-bristled brush provided
Tackles mouth odor
Tackles plaque formation and tartars
Specification:
Brand

Paws & Pals

Model

PTWT-BF-07

Weight

1.1 Pounds
Protects teeth and gum
Double-headed brush feature
Prevents tooth decay
May have neurotoxic effects on some dogs
Flavor tends to leave an unpleasing fragrance in the mouth
Extremely thick to brush with
Pura Naturals Pet Canine Dental Care Dog Toothpaste
Pura Naturals Pet are known for their all-natural based products which are tagged at helping pets get great opportunities to live their best lives. The Pura Naturals Pet Canine Dental Care dog toothpaste is a suitable example having an all-natural ingredient base with effective functionalities. This toothpaste has been attested to have features that tackles both tartar and plaque formation effectively, ensuring that the teeth are fully protected. This toothpaste from Pura Naturals has no added sweeteners or flavors but still delivers effectiveness at its peak. There is the absence of dyes, pesticides, and preservatives that could pose threats to dogs that would be taking it in. For a more pronounced health care advantage, this toothpaste helps with fighting the bacteria agents that cause bad breath in a dog's mouth and helps the dog to maintain a fresher breath to a maximum level. It's insightful to know that this toothpaste has been USDA certified for safe use on dogs, assuring many of an effective dental care routine. Your pet will enjoy some of the best dog treats from our list, so be sure to check them out. 
Key Features:
Removes tartar
Prevents plaque formation
All-natural ingredients
Contains sweet potato and cinnamon
Specification:
Brand

Pura Naturals Pet

Model

CP3838

Weight

4 Ounces
No artificial sweeteners
No added dyes
No harmful chemicals
Dogs might not like the taste
Tends to turn brown
May produce a bad smell
Arm & Hammer Dog Toothpaste
Are you aware that plaque formation occurs within hours after the last brush and begins to lead to a more serious condition, which is tartar? After tartar starts to build up, there is a high propensity for the dog to have several other major illnesses, which can be avoided. Luckily, the Arm & Hammer dog toothpaste has been formulated with the best of ingredients in order to deliver effective control over the formation of tartar. It also has all the right functionalities to help deteriorate the formation of plaques which eventually causes tartar.
Aside from controlling plaques, the Arm & Hammer dog toothpaste also delivers an effective breeze of fresh breath to your dog's mouth as a form of absolute dental care. This toothpaste has useful incorporation of baking soda which helps in the cleaning process of the teeth, ensuring that a whiter appearance is achieved. As an amazing delivery tactic by Arm & Hammer, the vanilla and ginger flavor was incorporated to give dogs a treat while undergoing dental care routines. You may also like some of the best dog beds for your pet, so check them out.
Key Features:
Contains baking soda
Vanilla and ginger flavor
Whitens the teeth
Enzymatic toothpaste
Specification:
Brand

Arm & Hammer For Pets

Model

FF5715

Weight

2.4 Ounces
Stops plaque buildup
Tackles tartar formation
Erases bad breath
Some dogs may not like the minty burning sensation of the toothpaste
May produce a bad smell
Dogs may not like the flavor
Nylabone Advanced Oral Care Toothpaste
The Nylabone Advanced Oral Care Toothpaste has an essential combination of the right ingredients that help in dental care processes. The incorporation of Denta-C into this toothpaste allows it to adequately tackle dental conditions to the highest peak. Denta-C also possesses bacteria-fighting agents that eliminate bacteria buildup in the mouth, and all other counterparts that contribute to plaque formation. No doubt, the effective elimination of plaques ensures that tartars don't build up in your dog's mouth. The effective removal of bacteria, in turn, helps the mouth to attain a cleaner and fresher scent as mouth odors are coherently eliminated.
Additionally, the Nylabone Advanced Oral Care toothpaste has insightful incorporation of a dog bone flavor, certain to keep dogs fixated while undergoing dental care routines. This tartar control dog toothpaste also helps the gums to attain cleanliness, protecting it from diseases with the help of Denta-C that eliminates the buildup of bacteria on the gum. With the help of an effective toothbrush for dogs, your dog's teeth are guaranteed to be fully protected.
Key Features:
Contains Denta-C
Dog bone flavor
Eliminates bacteria buildup
Fights plaque formation
Specification:
Brand

Nylabone

Model

NPD501P

Weight

2.56 Ounces
Assures fresher breath
Control tartar formation
Protects the gum
Difficult to brush with the thick consistency
Tends to be sticky
May cause vomiting
Toothpaste for Dogs Buying Guide
How We Chose Our Selection Of Toothpaste For Dogs
Brand - The brands that have been selected for the best toothpaste for dogs are known to have effective delivery with their products. These brands have maintained a solid reputation over the years, and have manufactured products of which happy customers tell the stories. They have also maintained a solid mindset towards what drives them, and the mantras they have chosen to follow concerning the manufacturing of their products. In this case, we have looked at their passion and drive towards pet care, and we know that their products cannot provide less than expected. With these insightful factors, these brands were duly selected for the best toothpaste for dogs.
Reviews - Another thing we looked at apart from the brand were what the customers had to say. Truthfully, many users have been well pleased with the product delivery of these brands. Most of the reviews have been positive ones with attestations of the working capabilities of the products, and the major help they have been to the dental health care of their pets. We used this information to carefully handpick these products since we know that reviews are the only source of true advertisement that there is. They confirmed the claims of the manufacturer, and we did not fall short in considering this factor.
Features To Look For In Toothpaste For Dogs
Ingredients - If you would prefer a natural ingredient base, or you know it would be better for your pet, it is important to check out the ingredients listed on the toothpaste. This will help you to affirm its working capabilities, and help you determine if it's the right choice or not. If you would prefer to use a chemical-based toothpaste, then it is also important to consider the ingredients listed on the product to ensure it is entirely safe, and determine the effectiveness and preferred choice of use on your dog. No doubt, the ingredients used in a product serves as a determining factor as to what you would like your dog to intake into its system.
No-foaming action - No-foaming action tubes of toothpaste come with the advantages of not having to rinse the mouth of the dog after brushing. This is why it is highly important to consider the no-foaming action feature because it has an easier method of use on dogs, and the toothpaste is created with digestible and safe ingredients. Having this will help for an easy implementation of dental care routines as often as possible and with the littlest of time and energy required.
Allergies - There are a lot of products that have been taken in by pets that have resulted in stomach upset or diarrhea. In order to avoid these circumstances, it is highly recommended that the ingredients are considered for the sole purpose of allergies. If you know a certain ingredient your dog's system doesn't cooperate well with, it is advised to avoid such ingredients and the product that has it. It is also advised to make quality research on ingredients you're not sure of. If you try out a product and there are signs of discomfort, it is advised to immediately stop using the product and refer to the veterinarian, and try a different one after some time.
Functionalities - Most kinds of toothpaste have different functionalities for dental care. It is important to consider what exactly the toothpaste will be doing in order to ascertain full dental care for your dog's teeth. Knowing this will give peace of mind anytime you are using the toothpaste and would assure all efforts are not put to waste. For effectivity at its best, it is important to select the toothpaste that directly targets your center of interest or your point of concern for your dog's dental health.
Types Of Toothpaste For Dogs
Enzymatic dog toothpaste - This is a special type of toothpaste that contains an enzyme called glucose oxidase. This enzyme becomes an antibacterial compound anytime it is exposed to glucose and oxygen. It possesses the features that effectively tackles and eliminates plaques, reducing the chances of having tartar.
No-foam action toothpaste - This is a toothpaste that does not require rinsing when being used, as no foaming action is generated while brushing. This aids in the brushing process as the owner has fewer amounts of work to do and ensures that a dental routine can easily be implemented as many times as possible.
All-natural dog toothpaste - This type of toothpaste is created with all-natural ingredients in order to deliver a safer dental care approach. There is no form of artificial additives added, and in some cases, no form of artificial preservatives are included.
Sign Up Now
GET THE VERY BEST OF GEARHUNGRY STRAIGHT TO YOUR INBOX