Best Cat Toys In 2022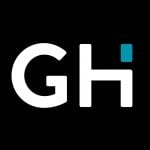 This product guide was written by GearHungry Staff
Last Updated
May 26, 2020
GearHungry Staff
GearHungry Staff posts are a compilation of work by various members of our editorial team. We update old articles regularly to provide you the most current information. You can learn more about our staff
here
.
GearHungry may earn a small commission from affiliate links in this article.
Learn more
Even if though they seem to sleep all hours of the day, cats need physical and mental stimulation to keep them occupied when they grace you with their presence. The best cat toys are the solution to this. While they may not boast the strength, size, or power of their prehistoric ancestors, cats still love to play, hunt, chase, and explore, and cat toys are a superb way of ensuring they stay busy and burn off all that energy for their afternoon nap. Whether laser pointers, catnip mice, robotic balls, or scratch posts to keep their claws sharp (and your carpets safe), these toys are ideal for any kitten and cat around.
The Best Cat Toy
The Petstages Cat Tracks is our first pick for the best cat toys. A simple setup that provides hours of fun, the spinning and rolling balls encourage your cat to hunt, bat, and chase until they tire themselves out and return to the comfort of your pillow.
The 3-tier tower engages them on several levels, so even if they get bored with one level, there are two more to hold their attention. The non-slip base keeps it firmly in place and prevents clattering distractions, and the overall interactive fun ensures mental and physical stimulation that will keep your cat happy. If you are also a dog lover, here are some of the best dog balls as well!
Key Features:
Spinning and rolling balls
3-tier tower
Non-slip base
Interactive fun
Mental and physical stimulation
Bat and chase design
Specification:
Brand

Petstages

Model

317

Weight

9.6 Ounces
Bergan Turboscratcher Cat Toy
A hybrid of the scratching pads and trackball systems, the Bergan Turboscratcher is something that will save you from introducing too many cat toys into the home. They can use the ball and track to hunt and bat, while the central scratch pad keeps claws sharp and clean.
This scratchpad is replaceable, meaning it's a durable choice that you can buy for younger cats for them to play with throughout their life. Even if your cat doesn't seem too keen on it at first, the uncluded catnip could attract them a little easier.
Key Features:
Ball chase and scratch combination
Catnip included
Replaceable scratchpad
Provides hours of playful activity
Provides mental stimulation
Exercise potential
Specification:
Brand

Bergan

Model

70128

Weight

1.2 Pounds
Ralthy Interactive Robotic Self Rotating Ball (Cat Toy)
If you prefer interactive cat toys to keep your felines focused on something other than you, the Ralthy Interactive Robotic Self Rotating Ball is the perfect choice for you. This 360-degree rotating ball is a masterclass of cat engagement. It comes with various accessories to endless attraction, while the colorful LEDs capture the imagination.
The durable casing protects it from bites and scratches, while the automatic shutoff is there to prevent your cat from getting bored with it after a while and running the battery down. This product is simply an awesome gift for animal lovers.
Key Features:
360-degree self-rotating ball
Large capacity rechargeable battery
Various accessories play themselves
LED color changing lamp
Automatic shut off
Durable casing
Specification:
Brand

Ralthy

Model

P30

Weight

11.2 Ounces
SmartyKat Skitter Critters Catnip (Cat Toy)
Mouse cat toys are always a winner regardless of you having a kitten or an older cat, and the SmartyKat Skitter Critters Catnip are perfect for all ages. This 3 pack gives your cat plenty of prey to stalk throughout the day, and with 50% more catnip compared to previous incarnations, they will go wild for it.
As you'd expect, there are no chemicals or pesticides and the 100% recycled fiberfill encourages sustainability. The mice are large enough to engage them, but also small enough to bite and carry.
Key Features:
3 pack
50% more catnip
Perfect size to bat and carry
No chemicals or pesticides
100% recycled fiberfill
Provides exercise and mental stimulation
Specification:
Brand

SmartyKat

Model

39384

Weight

0.64 Ounces
EcoCity Feather Cat Toy Teaser Wand
If you love to get involved in all of your cat's fun, EcoCity Feather Cat Teaser Wand is just what you need. This option is enjoyable for the both of you, and it encourages your cat's acrobatic streak while also testing your reaction time to strengthen the bond between you.
It's durable and non-toxic with high elasticity and a flexible pole for endless hours of enjoyment. The feather-ends also have 4 replacements, so even if you cat nabs one in victory, you won't need to invest in a brand new model.
Key Features:
Durable and non-toxic construction
4 replacements
High elasticity
Lightweight and flexible
Easy to store and carry
Non-fraying string
Specification:
Brand

EcoCity

Model

wand005

Weight

0.64 Ounces
Cat Dancer Products Rainbow Cat Charmer
The Cat Dancer Products Rainbow Cat Charmer is another great acrobatic choice, and it's fun for both cats and kittens to keep them on their toes. The colorfast design creates rainbow-style streams in the eyes that are eye-catching and appealing, while the non-toxic construction gives you peace of mind.
It claims to be unbreakable, but you'll need to see for yourself. If your cat has seemed a little too lethargic lately, however, this could be what gets them up on their feet in no time.
Key Features:
Durable and safe
Unbreakable design
Fun for cats and kittens
Colorfast
Non-toxic
Excellent aerobic exercise
Specification:
Brand

Cat Dancer Products

Model

301R

Weight

0.64 Ounces
If you want to treat your favorite cat to a life of luxury and endless laziness combined with pockets of fun whenever they feel like it, the Luckitty Cat Tunnel Bed is exactly what will work. This comfortable option allows them to nap, run, play hide-and-seek, chase and hunt, with a bed on top and a tunnel that runs throughout the center.
The tunnel is excellent for them burning off energy, while the bed's proximity means it's never too far for them to take a snooze during the day. It's soft, durable and washable just in case. If you've got any other pets, especially rabbits and dogs, they can learn to share the comfort between them, as this can be a perfect rabbit or dog bed as well.
Key Features:
Allows cat to nap, run, hide-and-seek, chase, and hunt
98" tunnel length
Soft and durable
Round or s-shaped style
Washable
Also suitable for dogs and rabbits
Specification:
Brand

Luckitty

Model

B07D9BTRJ9

Weight

2.2 Pounds
AmazonBasics Cat Scratching Post and Hammock
Another great choice for those who want to shower their cat with luxury, the AmazonBasics Cat Scratching Post and Hammock gives your cat a place to both keep their claws sharp and ready but also relax after a long day of doing very little at all.
The durable scratch post is wrapped in natural jute fibers, while the elevated hammock uses plush material, allowing them to lord it over the rest of the house in total comfort. It comes in two colors and is ideal for preventing damage to your carpets, sofas, and curtains. There's also a ball-on-string attached for additional play options. 
Key Features:
Elevated cat hammock
2 colors
Comfortable plush hammock
Prevents carpet and furniture damage
Natural jute fibers
Durable and long-lasting
Specification:
Brand

AmazonBasics

Model

ZJS-16066-5

Weight

8.82 Pounds
Our last pick of the day is the fantastic and entirely automatic Yvelife Cat Laser Toy. looking more like a robot from Hitchhiker's Guide… than a cat toy, the beam comes with 5 adjustable ranges to suit any room, while both fast and slow modes can keep your cat busy no matter how old and agile they are.
It's the perfect choice for when you're out of the house, while the automatic shut off ensures that it doesn't overdo it. As far as laser cat toys, this is arguably the very best of all time, and any cat household will get plenty of satisfaction from it.
Key Features:
High placement for wider play area
USB charging
5 adjustable circling ranges
Automatic on/off
Silent motor
Fast and slow modes
Specification:
Brand

Yvelife

Model

P01

Weight

8 Ounces
Cat Toy Buying Guide & FAQ
Features To Look For In Cat Toys
Before deciding which of the best cat toys is the perfect gift for your favorite four-legged friend, check out these key features to consider in our selection.
Benefits - Cat toys offer a broad range of benefits depending on the style of the toy. Track and ball toys can help your cat stay active and encourage their hunting instinct, which will keep them happy. Conversely, a scratching post will keep their claws sharp while also stopping them from scratching up your furniture or carpets.
A cat bed or hammock gives them somewhere to sleep when they are tired out and wands, while toy fish or mice give them something small to play with. If there is anything particular that your vet has recommended for your cat, such as improving mental stimulation for physical activity, it's best to look for a toy that provides such a benefit.
Engagement - As cats are so intelligent, they can get bored easily, so you can't find a toy that provides long-lasting engagement without it becoming annoying for you. Consider how irritating dogs can be when 0laying with a squeaky toy for hours, it could be the same for cats.
An engaging toy should do enough to distract them for a while and tire them out so they go back to their regularly scheduled nap. A toy that isn't engaging enough will cause them to get bored quickly and act out.
Battery operated or manual - Robot cat toys are useful for when you are out of the house as it keeps your cat busy and will stop them from missing you so much. Manual toys are better for when you are around and you can play with the cat. Depending on your cat's personality, it may be best for you to purchase both styles of toy for all occasions.
Feeder toys - Feeder toys are toys that reward your cat with a treat or food once they 'solve' the puzzle. Much like robotic cat toys, they are excellent for times where you know you will be out all day and giving your cat an additional snack option should they finish all the food in their bowl. These feeder toys will also prevent them from bothering you first thing in the morning because they are hungry.
Cat Toy FAQ
Q: What are cat toys?
A: As the name suggests cat toys are things for cats to play with. Much like squeak toys and tennis balls for dogs or wheels for hamsters, cat toys are designed to stimulate the mind as well as encourage them to exercise. Cats have a reputation for being lazy. They skulk around, sleep a lot, and are perfectly happy to laze on your bed while you're happily watching TV. It's a pretty good life, but lying around doing nothing isn't good for them.
With cat toys, they can stay active and prevent boredom, which could lead them to act out or experience behavioral issues. Keeping cats entertained, at least when they deem it suitable for them, will ensure your cat stays healthy and happy. It can also help to keep you busy.
Q: How do I keep my indoor cat entertained?
A: Outdoor cats have all the fun. They can explore the neighborhood, chase, and maybe even catch, prey that they stumble across, while also expelling pent up energy that indoor cats don't get the chance to.
However, cat toys are an excellent solution to this. You can give them catnip mice for them to play with, but also use things such as laser pointers which they will, forever, try to catch to zero success. Other options include toy wants with fluffy items on the end which catches their attention. These are like laser pointers, but as they are physical toys, your cat can feel accomplished catching one.
You can't always be in the house, though, and if you are concerned about your cat getting bored while you are at work or out for the evening, remote control cat toys or similar electronic battery-powered options are useful. Typically, these come with set run times so your cat doesn't get overly familiar with it, which could cause it to get bored.
Q: What kind of toys do cats play with?
A: While dogs aren't the fussiest of animals when it comes to playing with toys, they are just as entertained with a squeaky bone as they are a disused plastic bottle, cats can be a little different.
Arguably, they are more intelligent (to a degree) and therefore more calculating. With this extra intelligence, they demand slightly more than any old sock that you leave lying around after a wash load. The toys need to be small enough for them to hold in their mouth after catching it, and it's a bonus if it resembles something that cats traditionally prefer, such as fish or mice. With fish cat toys, they can feel like they are skulking by the river and succeeding in the reason they were put on this earth, even if you don't live anywhere near a river.
While your cat may not realize the significance of why they are playing with fish, mice, red dots, or feathers, it's something for you to show off to your friends.
Q: What is an interactive cat toy?
A: Interactive cat toys are products that encourage your cat to move around, use their brains, and generally have fun. You will find this with cat track items, which contain a ball that runs around a track that your cat bats and then chases.
However, this is a less-advanced type of interactive cat toy, and more high-tech options are also available. These electronic toys will react to your cat, and they may come with motion sensors that engage the cat as it tries to outsmart it. For cats who are bored of the same old catnip mice and red dot on the ceiling, these toys are an excellent option to inspire activity and provide both mental and physical stimulation to keep them on their toes.
Q: Are laser pointers really safe for cats?
A: Laser pointer toys are safe for cats as long as you don't direct the beam into their eye, just like you wouldn't with a person. Even though most high-quality pointers are still safe for cats like they are for people because of the design, you still don't want to risk it, and it will also irritate your cat, which could upset them.
Because cats, regardless of whether they are indoor or outdoor cats, will embark on as many as 10 hunting adventures every day, laser pointers are an excellent way to keep them active if they are cooped up inside all day long. It gives them a novel way to play and encourages their hunting instincts to kick in. they may never capture the dot, but they will feel like they are close every single time, and that will only encourage them to keep on trying whenever you switch it on.
Laser pointers will also help to strengthen the bond between you and your cat. You both have fun, and they realize, on some level, that you are trying to help them fulfill their hunting needs. Still, it's best not to play with the laser pointer for too long, as the lack of success could make them anxious, and this may lead to destructive behavior.
Q: Are toys with catnip safe for cats?
In a word, yes, toys with catnip are safe for cats. They are safe to play with, and even safe for curious cats to ingest if that's the kind of cat they are. However, too much could cause vomiting, but this is no different from a cat overeating anything else.
You should know catnip can cause aggression in some cats, especially male ones, as the connection to mating rituals. If this is the case, then it's best to ease off providing your cat with catnip.
Sources:
Cat Puzzle Feeder | Why Your Cat Needs A Puzzle Feeder | DIY - Cat Behavior Associates
Sign Up Now
GET THE VERY BEST OF GEARHUNGRY STRAIGHT TO YOUR INBOX