Best Dog Water Bottles In 2022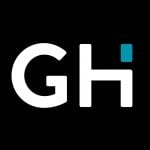 This product guide was written by GearHungry Staff
Last Updated
June 1, 2020
GearHungry Staff
GearHungry Staff posts are a compilation of work by various members of our editorial team. We update old articles regularly to provide you the most current information. You can learn more about our staff
here
.
GearHungry may earn a small commission from affiliate links in this article.
Learn more
The best dog water bottles are the perfect gift for dog lovers or anyone who likes to take their pets on adventures wherever they go. If you've never heard of dog water bottles, you've likely been sharing your own water bottle with them all this time, or even allowing them to drink from your cupped hands. While this is cute and certainly a wonderful way to build a bond with your best friend, it's not the most hygienic.
You don't need to let them drink from puddles, though, and these water bottles give them the luxury hydration they are accustomed to. For anyone who loves going for a walk as much as their dog does, you need a dog water bottle as much as you need dog balls or treats to enhance your enjoyment and keep everybody feeling fresh and energized.
The Best Dog Water Bottle
Lesotc Foldable Dog Water Bottle
Our best choice for the best dog water bottles is the impressive, convenient, and straightforward Lesotc Foldable Dog Water Bottle. It comes with just about everything you could need from a dog's water bottle, including a compact design that is foldable, as well as BPA-free and non-toxic construction.
The detachable parts make it easy for your dog to drink from when on a trail or just at home, and they also make sure it is easy to clean to keep it in the best condition. The capacity tick mark will prevent overfilling, and the attached carry strap and carabiner will also make portability a breeze, so you can remove it from your backpack whenever you need it.
Key Features:
3 colors
Foldable and compact
BPA-free and non-toxic
Detachable parts
Easy to clean
Capacity Tick Mark
Specification:
Brand

Lesotc

Model

B07Q56TTD4

Weight

4.8 ounces
Boasting a 20-ounce capacity and constructed using healthy and safe materials, the TIOVERY Dog Water Bottle is an option that you can trust whether you're taking a quick stroll or going on a long trek through the woods.
It comes with an easy-to-drink-from (for your dog) turn-over leaf bowl that minimizes the risk of spilling water and gives them convenient and hassle-free refreshment wherever you are. It's simple to use, while the removable hand band and durable stainless steel carabiner ensure easy portability. Finally, the twin-screw design will also fit larger bottles, so if you need to use something larger, up to 38mm, it can accommodate that.
Key Features:
20-ounce capacity
Safe materials
Turn-over leaf bowl
Removable hand band
Stainless steel carabiner
Twin-screw design
Specification:
Brand

TIOVERY

Model

TP-DB-1F

Weight

7.2 ounces
UPSKY Portable Dog Water Bottle
The UPSKY Portable Dog Water Bottle has a 400ml capacity, making it ideal for smaller dogs or quick trips to the park when you want to do anything to get out of the house. It's one of the sleeker and more modern options available, using button-operation and a built-in filter that ensures only the best quality refreshment for your pooch.
It's also portable and lightweight, giving you easy carry options, either by hand or by storing it in the mesh side pockets of your stylish backpack. The one-handed operation is also straightforward and hassle-free, while the locking system prevents any leaks. The materials also guarantee safety for your dog, and the bottle is durable enough to handle longer treks and adventures. Our guide to the best outdoor dog kennels features more useful products for your pet, so check them out.
Key Features:
400 ml capacity
Portable and lightweight
One-handed operation
Double leakproof design
Safe and durable construction
Built-in water filter
Specification:
Brand

UPSKY

Model

006

Weight

5.4 ounces
MalsiPree Dog Water Bottle
The MalsiPree Dog Water Bottle is available in two sizes, 12 ounces, and 19 ounces so you can find the perfect size to suit your needs and dog's lifestyle. It holds an attractive distinction of preventing water waste returning unused water back into the bottle, and you can do this at a simple touch of the button.
It's also leak-proof, providing further prevention for waste, while the durable construction prevents damage when you're taking a stroll along your favorite walking trails. With the one-button operation, it's easy to use, even with one hand, and this is ideal if you're taking your dog for a walk by yourself, saving you the effort of trying to juggle holding the lead and serving up a drink at the same time. For some more quality products for your pet, browse our list of the best bark collars.
Key Features:
12 ounce / 19 ounce options
No water waste
Leakproof
Durable and safe
Easy one-handed operation
Compact design
Specification:
Brand

MalsiPree

Model

DWBB-908005

Weight

8 ounces
Highwave AutoDogMug Dog Water Bottle
If you're on the hunt for a travel dog water bottle that boasts superb value, the patented and innovative Highwave AutoDogMug is just that. Available in 6 colors to help it stand out, the BPA-free and dishwasher safe construction guarantees reliable refreshment every single time.
The 20-ounce capacity is ideal for long walks, short walks, and walks that are somewhere in between, while the one-handed operation works by squeezing the bottle and letting the special valve do the rest. The removable strap also gives a hands-free carry option, and it is virtually leak-free. Convenient, and more hygienic than a public water bowl, it's a superb choice for your favorite four-legged friend. For those cold days, make sure your little friend has one of these warm winter vest for dogs on.
Key Features:
6 colors
BPA-free and dishwasher safe
20-ounce capacity
One-handed system
Removable strap
Leak-free bottle
Specification:
Brand

Highwave

Model

SYNCHKG071299

Weight

4 ounces
Yicostar Dog Water Bottle
Our premium choice for the best dog water bottles is the Yicostar Dog Water Bottle. This is a dog water bottle with a bowl, making it more appealing than a wide range of other options while also providing you the essential convenience that you need, especially for anyone who's recently added a dog to their family.
The 20-ounce capacity and healthy construction give you confidence, while the cap and leaf system makes it easy for them to lap up water and stay hydrated while they have the time of their life outside. Aside from a water bowl, it also comes with a convenient waste bag dispenser, so you'll never be caught short at the park ever again, saving any embarrassment. And to keep your little pooch active and entertained, make sure to bring a dog ball, as well.
Key Features:
20-ounce capacity
Healthy materials
Collapsible dog bowl included
Waste bag dispenser included
Cap and leaf system
Removable carabiner
Specification:
Brand

Yicostar

Model

CX001FBADWB

Weight

12.8 ounces
The M&MKPET Dog Water Bottle provides easy and convenient one-handed operation for its acceptable 12-ounce capacity. The BPA-free construction is also lead-free and durable, and as it is all detachable, you can clean it with ease to prevent early degradation.
It comes with a leak proof design that gives you confidence when carrying it in your backpack, especially considering there is no strap or carabiner to attach it to your backpack. When you need to use it, simply unlock it and press the button to give your dog (or any other pet) a quick drink after he has had some of his favorite dog treats. It's sleek, compact, and elegant, with a design that is easy to hold, even when it's full.
Key Features:
One-handed operation
12-ounce capacity
BPA-free
Leakproof design
Durable and expandable
Compact and portable
Specification:
Brand

M&MKPET

Model

4346830316

Weight

7 ounces
Vivaglory Stainless Steel Dog Bottle
Constructed with stainless steel, the Vivaglory Stainless Steel Dog Bottle is arguably the most durable around. With a 25 ounce capacity, it's also the most comprehensive bottle we have selected. This makes it perfect for big dogs, a group of dogs, and for long treks through the wilderness.
The thick and stretchy bottle sling is our favorite feature, however. This provides simple hands-free carrying, while also allowing for fast access if your dog shows signs of dehydration or overheating. It's also lightweight enough to cause any problems on longer journeys. The leak-proof sealing gasket can also prevent spillages, while the reversible cap provides a convenient place for your dog to drink from. If you are going near any body of water by any chance, think about safety and make sure your pet has a dog life jacket on.
Key Features:
3 colors
25-ounce capacity
Thick and stretchy bottle sling
Reversible cap
Lightweight
Leak proof sealing gasket
Specification:
Brand

Vivaglory

Model

B07MPB44J

Weight

8.8 ounces
Lixit Top Fill Water Bottle
The Lixit Top Fill Water Bottle is a little different from our other options. It's not strictly a water bottle for walks and travel, but rather one for your dog's crate so they can take a drink when they need it throughout the night. Its no-drip design keeps the dog bed dry, and they can operate it without you needing to offer assistance.
The flip top lid makes it easy to refill without detaching it from the crate, while their two-position clamp mild means it's suitable for a range of crate sizes. Furthermore, you can adjust the height with ease, so it's perfect for both small and large dogs. There are two flat sides that ensure a secure fit, and it comes in 3 sizes so you can find the ideal size to suit your pooch. Be sure to also check out our guide to the best deshedding tools for more amazing products for your pets.
Key Features:
3 sizes
No drip design
Flip-top lid
Two-position clamp mount
Easy height adjustment
Two flat sides
Specification:
Brand

Lixit

Model

671036

Weight

6.4 ounces
Dog Water Bottle Buying Guide & FAQ
Features To Look For In Dog Water Bottles
Material - You want to ensure that the materials used for your dog water bottle are safe for them to drink from. Look out for BPA-free and food-grade materials that are non-toxic. With this, you can guarantee that your dog will not get sick from consuming water stored in the water bottle to ensure excellent health.
The material will also determine the durability of the water bottle. Materials used range from stainless steel to plastic. Both boast excellent durability, but you will still need to be careful and keep them out of harm's way, especially if your dog likes to chew on anything they can find.
Capacity - The capacity of the water bottle is also a useful feature to consider. The larger the capacity, the more water you can store inside it. If you and your dog love going for lengthy walks, a larger capacity is ideal, as it means you won't need to carry back up water with you. However, for a brief walk around the park in the evening for some quick exercise, a smaller capacity will be fine.
If you don't want to purchase two bottles for both scenarios, then it is arguably more convenient to purchase a large capacity water bottle. You should also take the size of your dog into account, though. A chihuahua won't need as much of a capacity as a Labrador, so bear this in mind if you are uncertain which size to select.
Portability - When buying dog water bottles for walking, portability is another issue to think about. This portability relates to the shape and capacity, as well as any attachments that make it easier to sling over your shoulder or attach to a backpack.
If you're gripping onto your dog's lead for dear life as they try to sniff as much as they can, a bottle you need to hold can be tricky. Bottles with carabiner clips, or even carrying slings will be useful in this scenario, and it also allows for easy access when required. As for the shape and size, the more unusual the shape, the more cumbersome it will be to carry or store in your backpack. Likewise, a bottle with a large capacity will add additional weight.
Dispenser - The dispenser style will determine how easy it is for your dog to take a drink. Most water bottles come with a useful spout that isn't much different from the spouts on regular water bottles you use at the gym. With the attached bowl feature, you can also give them a reliable receptacle to drink from. These dispensers operate whether by squeezing the water bottle or using a button to initiate the water flow.
The other dispenser style is better for home use, as the dog operates it themselves. This is a simple design that uses a spout and ball bearing at the bottle. When the dog licks, the ball bearing rises, and this releases water.
Leak-proofing - If you're carrying the water bottle in your backpack, then the last thing you want is for it to leak. Not only will it be a waste of water, but it could also damage everything else you have in your backpack.
Because of this, it's vital to make sure that the bottle you choose is leak proof. Most of these options will offer decent to exceptional leak proofing, but this is not always certain. A secure gasket or locking system will guarantee that your bottle is leak proof. The only option that is certainly not leakproof is the crate-style bottle, but this is not a design flaw, but rather part of the design.
Dog Water Bottle FAQ
Q: What is a dog water bottle?
A: No, a dog water bottle isn't a dog-shaped water bottle, although we can see why that might be a popular product. A dog water bottle is a water bottle that is specifically designed for dogs to drink out of. They were developed because you shouldn't share your own water bottle with your dog, and standard water bottles are not the easiest for dogs to drink out of, spilling and slobbering that precious liquid gold all over the place.
While these bottles are typically designed for dogs, you can also use them for other pets, including rabbits, ferrets, and even cats. But as they are most convenient for walks, it's likely you will use one for a dog more often than not.
There are two primary styles for dog water bottles. One looks like a standard water bottle you would use for sport. However, it uses a leaf-shaped attachment that acts as a dog bowl. The other design resembles the drip-style water bottle that you typically see use for smaller rodents, including rats, mice, and hamsters.
Q: How do I use a dog water bottle?
A: Using a dog water bottle is simple. All you need to do is fill the bottle with water and seal the lid to prevent spillages. As most dog water bottles come with an attached leaf-like bowl, you can simply twist this around when you need to take a break. Squeeze the water out to dispense it into the bowl and let your dog lap it up.
If your dog's water bottle uses a button for dispensing, then you may not have the leaf attachment. Instead, there will be a bowl-like lid that works the same way. Just press the button to activate the water and then switch it off once your dog is finished.
As for crate-designed water bottles, all you need to do is find a surface to attach the bottle to, or just hold it yourself. Allow your dog to lap their tongue against the ball bearing on the end of the spout, and the water will release. This works just like a hamster or rat water bottle for a cage would work and can lead to less water spilled, although this varies depending on how eager your dog is for a drink.
Q: Are dog water bottles only used for travel?
A: Portable dog water bottles are designed for you to use primarily for travel, that's why they are considered portable. The convenience, lightweight design, and leak-proof lid make them an excellent option for long walks or even your daily walk around the block to the park.
Even so, they are just as suitable for home as they are for travel, even if your dog has a water bowl at the ready. If you are playing in the garden, you can take the bottle out with you so they have easy access to water if they need it, and it's also useful to keep one spare by the door after you get back from a long walk, especially in the heat. In fact, the more you offer the dog a drink from his or her water bottle, the more used to it they will become, and this will help prevent any risk of dehydration wherever you are.
Likewise, crate water bottles are something you can use both at home and on the road. If your dog sleeps in a crate, it gives them easy access to water during the night if they are thirsty, and you can also fit them to your dog's crate when you are taking a long road trip. This is a great alternative to risking filling a bowl with water for the trip, and also means you won't need to stop too often to give them a quick refreshment.
Q: Can I use a dog water bottle on a crate?
A: Absolutely. Dog water bottles for crates are very useful for both home and travel. However, the success of this will depend on the size and shape of the bottle and crate, as well as the water bottle. Crate water bottles are a preferred option for owners whose dogs sleep in crates, as they provide more floor space for them to stretch out and they also prevent spilling water after your dog kicks the bowl over while dreaming about chasing rabbits.
Of course, as the bottle leads into the crate, there could be an issue with your dog going to the bathroom inside the crate, especially if they are still in training. To overcome this, you can consider giving them an area for an absorbent pad, or be close enough so they can alert you if they need to go to the bathroom during the night. You should be able to catch them in time to take them outside.
Sources:
Sign Up Now
GET THE VERY BEST OF GEARHUNGRY STRAIGHT TO YOUR INBOX