Best Essences For Men In 2022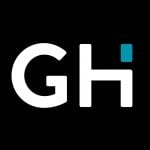 This product guide was written by GearHungry Staff
Last Updated
November 13, 2019
GearHungry Staff
GearHungry Staff posts are a compilation of work by various members of our editorial team. We update old articles regularly to provide you the most current information. You can learn more about our staff
here
.
GearHungry may earn a small commission from affiliate links in this article.
Learn more
Adding to the long list of things of Korean imports is the trend of essences. Before you get confused, we're not talking about fragrances to make you smell nice. An essence is a daily part of most Koreans' daily facial skincare routine. It is used first, before other skincare products, to prepare your skin. Unlike a toner, which helps get the hard-to-reach dirt out of your pores, an essence will help other products penetrate more deeply. So, it makes every other product you use more effective. In our search for the best essence for men, we've narrowed it down to 8 of our favorite products.
The Best Essence For Men
COSRX Advanced Snail 96 Mucin Power Essence
Yep, you read that right – this facial essence is made using snail mucin. If you're sat there hoping that snail mucin isn't what you think it is, then you're out of luck – it's snail slime. Amazingly, people have been putting snail slime on their faces for centuries, believing it to have amazing healing properties. And it turns out they were right to do so. It helps repair the skin and re-moisturize it, which helps with acne, spots, and other skin conditions. It's also got a whole heap of other ingredients, which you can read on the product page.
This lightweight essence comes in a 100ml bottle and is suitable for all types of skin. It's designed mainly to moisturize, but it also soothes skin that is damaged. A quick read of the Amazon reviews and you'll see hundreds of happy customers that now swear by this essence. It's also worth mentioning that COSRX is 100% cruelty-free, so no snails were harmed in the making of this essence. And, it's been mentioned in a ton of high-profile beauty magazines, including Marie Clare and Bustle. This is our overall best essence for men. Although it's not specifically designed for men, the results are just as good. For more amazing facial care products, check out our guide to the best anti-aging creams for men.
Missha Time Revolution The First Treatment Essence Intensive
The Missha Time Revolution The First Treatment Essence Intensive has been created to provide a low-cost alternative to the famous SK-11 essence. If you're essence-knowledge isn't up to scratch, SK-11 is one of the most popular essences in the world. If you read all the Amazon reviews for this product, you won't have any clue if it works as well as the SK-11 – some people find it does, others find it doesn't. With beauty products, sometimes you just have to take a punt on something and test it yourself. Take a picture in the mirror every day and look for differences.
Instead of snail mucin, this product adopts fermented yeast extract as its main ingredient. It also has some slightly different results. It will still moisturize your skin, but it will also refine the texture and minimize the appearance of redness in the skin. Overall, your skin will look brighter and more solid. It's nearly twice as expensive as our Best Choice, so it's a premium essence. However, it also comes in a slightly bigger bottle (150ml), so you get a bit more to get started with. If you're looking for high-quality, long-term treatment, this product could work for you. You may also like some of the best facial cleansers from our list, so be sure to check them out.
Seoul Ceuticals – Essence Korean Skin Care
This next product is an authentic Korean essence. It's made by a company called Seoul Ceuticals, who are made up by a mixture of Korean and American beauty and business experts. They aim to create the kind of products that meet the high standards that Korean women demand. That means creating products that are consistent, provide excellent results, and are made up of mostly natural ingredients.
Instead of relying on one key ingredient, Seoul Ceuticals Essence is made up of Tamarind extract, Japanese Green Tea, Aloe Vera, Cucumber Extract & Marine Minerals. That means it's dense in natural minerals that will bring out the best in your skin. Like all essences, it's designed to be used after cleansing and before moisturizing, as a skin-prepping agent. The company is so confident about the product, they've guaranteed results. If you don't see an improvement within a matter of days, you can get your money back. It's also been featured in a list of high-end magazines and blogs such as New York Magazine, The Strategist, and Elite Daily. If you're looking for essence with real K-beauty pedigree, this is the one for you. For more excellent products your skin will appreciate, check out our guide to the best coffee scrubs.
SECRET KEY Starting Treatment Essence
SECRET KEY Starting Treatment Essence has an ingredient that we haven't seen in any other products – galactomyces. It has long been known that yeast is good for the skin, but there has been a long debate about what type of yeast. The story goes that an artisan who worked in a brewery was found to have amazingly bright and elastic skin for his age, and the yeast used was galactomyces. This was then developed into an essence with other ingredients like Dimethicone and chamomile flower extract.
This essence is still used as a prepping agent for other products, but it does have some anti-aging effects. In fact, galactomyces has 7 effects: fewer wrinkles, soothed skin, refined skin, elasticity, sebum control, and moisturizing. Add all these together and you get a pretty well-rounded anti-aging product. Some people have even used this as a replacement for the more expensive SK-11. As is the case with most skincare products, there are some nay-sayers online, but on the whole, this product has amazing reviews. If you're unsure about introducing this into your skincare routine, we'd recommend doing it in small doses and documenting any changes in your complexion.
Whamisa Organic Flowers Deep Rich Essence Toner
Finding the right skincare products is a process of trying things out. Since they all have different ingredients, you might have to try a few different products out before you settle on something that works for you. This Korean Skin Care Kit is the perfect answer. It contains a variety of sample Whamisa Essences, foaming gels, and lotions. They are all cruelty-free and contain mostly natural and organic ingredients.
The main sample product is a bottle of Organic Flowers Toner (Deep Rich) Essence Toner, which contains Aloe Barbadensis (leaf extract and juice), Chrysanthemum Morifolium, and Lactobacillus/Nelumbo Nucifera Flower Ferment Filtrate. The scientific names might not mean anything to you, but they are all plant-based ingredients that have antifungal, antibacterial, and antioxidant properties. On top of that, you get a couple of random bottles, depending on what's in stock. It's certainly not the best skincare kit if you're looking for specific products, but if you're looking to try a few things out, it's fantastic. Plus, as you can tell from the Korean writing on the box, these are shipped over straight from Korea. That's about as authentic as it gets.
Mizon Water Volume Ex First Essence
If you're looking for an effective and affordable route into the world of Korean essences, the Mizon Water Volume Ex First Essence is the perfect product for you. You get 150ml for less than $20, which makes it one of the best value products on the market. Its main effect is to moisturize the skin. It features an ingredient called snow algae, which hydrates and improves the appearance of your skin, even in really cold temperatures. This might come as a surprise to some people, but the winters in South Korea are long and cold, with average temperatures in January around -5ºC. That means Korean people need a skincare product that can handle this extreme weather.
It creates a barrier around your skin that locks in the moisture. This helps your skin absorb other skincare products and improves the results overall. It's not the most luxurious product but it works well and is especially effective for people that suffer from dry skin. Plus, the large 150ml bottle should last you for at least a month and you can save money on expensive moisturizers.
SKINFOOD Royal Honey Propolis Enrich Essence
You might be wondering why we've chosen SKINFOOD Royal Honey Propolis Enrich Essence as our Premium Product. It's cheaper than a couple of other products on this list. But, if you read how small the bottle is, you'll realize that you're paying a lot more per milliliter for this essence. We also love the way it's packaged – the black and gold bottle makes it look more like a high-end perfume than a skincare product.
The main ingredient of this essence is black bee propolis extract. Yep, that's another strange ingredient to add to the list. Propolis is made when bees mix saliva, beeswax, and exudate from plants. They use it to fill unwanted spaces in the hive and humans have been using it for centuries because of its medicinal properties. In this product, it's mixed with royal jelly extract and black honey extract to create an essence that's perfect for use on sensitive skin. It provides deep penetration into the skin and helps strengthen the skin's barrier. If you have acute skin problems, this product is definitely worth a try. If you use it with toner and moisturizer, you should see an improvement very quickly. Our guide to the best facial masks features more amazing products you should add to your daily skincare routine.
ETUDE HOUSE Moistfull Collagen Essence
The last product on our list is the ETUDE HOUSE Moistfull Collagen Essence. This is another relatively affordable essence created by a Korean company and brought over to the West. It has tiny particles of super collagen water and Baobab oil that work together to moisturize the skin. It's one of the most rejuvenating essences and makes your skin feel fresh. It also doesn't leave a sticky feeling because it's so easy to absorb into the skin. Interestingly, Etude House recommends that you should use this product before and after using a toner, which is a different application to the other essences we've looked at. However, you can probably just use it once after cleaning and still get the same results. Our guide to the best eye creams features some high-quality products for the sensitive area around your eyes, so check them out.
Essence For Men Buying Guide & FAQ
How We Chose Our Selection Of Essence
Reviews - When it comes to beauty and skincare products, it's really difficult to tell how well they actually work. Everyone's skin will react slightly differently to them and the results depend on what other products you use on a daily basis. That's why we look to customer reviews. The most important thing about skincare products is that people are happy with the results. We read hundreds of reviews of each product to see if they actually work like they are advertised. We also read reviews from expert beauty product reviewers to see if they have picked up on anything we've missed.
Price - Everyone has a different budget to spend on their daily skincare routine. We all know how important it is to look after our skin, but not everyone can afford to spend hundreds every month on products. That's why we've included products from across the price range. Check out our Best Value and Premium Product items for the two ends of the spectrum.
Features To Look For In Men's Essence
Ingredients - Every essence has different ingredients, which makes the results vary. There's no set ingredient that makes up an essence, but they are likely to have hyaluronic acid, glycerin, and other natural extracts. Some products even have animal products like snail mucin and black bee propolis in. These specialist essences might have different results and it's always worth checking if the ingredients are FDA approved.
Application - Instead of dabbing or rubbing it into your skin, essences have a different application. You have to press or pat it into your skin, starting with your chin and moving upwards. Remember it's not a cleaner, so you need to cleanse your skin first. Clean your skin, then use an essence, then use your toner and moisturizing products.
Quantity - Don't be fooled by the low prices, some essence bottles are tiny. Start by buying a small bottle and when you're sold on the product, buy it in bigger bottles. There are also skincare kits that have multiple different sample bottles to try. This is a good option if you don't know what you're looking for.
Sign Up Now
GET THE VERY BEST OF GEARHUNGRY STRAIGHT TO YOUR INBOX