Best Boat Compasses In 2022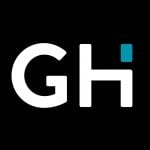 This product guide was written by GearHungry Staff
Last Updated
January 30, 2020
GearHungry Staff
GearHungry Staff posts are a compilation of work by various members of our editorial team. We update old articles regularly to provide you the most current information. You can learn more about our staff
here
.
GearHungry may earn a small commission from affiliate links in this article.
Learn more
A compass is a necessary accessory when traveling by boat, but it can also be applied for navigation on many devices and in many different circumstances; whether it be for your vehicle or for an outdoor adventure. Furthermore, compasses are made for different purposes and on this list, we offer all the different types best suited for your boat. From hand held, compact devices to large mountable products, these pocket compasses can literally be taken anywhere and used anytime. Furthermore, we have a good range of reliable options having looked at the best products in the market when it comes to pricing, brand, quality and reviews before compiling this list of the best boat compasses. This short list provides you with as much as you need to know about the products in order to make the decision regarding your purchase.
The Best Boat Compass
Boat Compass Dash Mount Flush




Our pick for best choice product is this boat compass from the brand TurnOnSport, a device that champions, accuracy, durability and ease of use. The Boat Compass Dash Mount Flush comes equipped with dual mounting options, one being a screw and the other being EVA stickers; which means it attaches fairly easily to any flat surface. For beginners, this compass is also fairly easy to read with large writing and a light up screen for use whether in the day or at night.
Other features this compass comes with include, two power cords so that it may be connected to a dashboard power supply, as well as a water proof and corrosion resistant ball ship compass for navigation, making it durable for its purposes. Note that although this product is advertised as being versatile and able to operate on different vehicles, most users have concluded that it works best on boats and is often too big for the dashboard of a car or van.
Current customers appreciate this compass for being an inexpensive, yet quality product. For those who have used it on boats, it had worked great, as it is easy to figure out, read and operate even for beginners. Furthermore, it is also well-liked for its easy mount and adjustability. Overall, the Boat Compass Dash Mount Flush by TurnOnSport is a safe purchase that is sure to do everything you need it to when it comes to navigating.
Key Features:
Two Power Cords
Lights up in the day and night
Includes shade for protection from sunlight
Corrosion resistant
Specification:
Brand

TurnOnSport

Weight

5.6 ounces
Durable
Dual Mounting
Easy to read
Water proof
Works best only on boats
Relatively bigger than other compasses
Fairly basic device
Nautos IRIS 50 – Hand Bearing Boat Compass

This next product comes from the competent brand Nautos, who have been in this business for over 50 years. Therefore, when purchasing the IRIS 50 – Hand Bearing Compass you can rest assured that years of experience and expertise have been put into its development. This compass is pocket-sized and will work efficiently well when on your watery adventures; it is a companion you can trust even through the roughest of waters thanks to superior card stability and field view of 20 degrees. Other features include a 1° graduation, a clearance view of 12° and can be used either as a hand bearing or traditional compass.
Convenience has also been carefully considered with this product, as not only is it perfectly compact and lightweight enough to fit into any space, it is also designed so that the finish is smooth and non-slip when wet. What's more, it is a compass that comes with photo luminescent lighting for the perfect nighttime use. And for the sake of durability, the Nautos IRIS 50 – Hand Bearing Compass is built to be shock resistant in rough waters as well as non corrosive and water resistant so that it lasts as long as you need it to.
This boat compass ultimately looks good, is off great quality and reads accurately. Customers who have tried this product have loved it for those reasons but also for its durability when it comes to natural wear and tear and hard knocks. What's more, it is useful when in need for specific readings as it is known to always deliver and a single purchase comes with 5 years warranty for this product. For more quality products for the outdoor, check out our guide to the best compass watches.
Key Features:
Shock resistant
Built-in photo luminescent lighting
Soft bottom cell
Two functions
Specification:
Brand

Nautos

Model

63871

Weight

6.9 ounces
Portable
Works even through rough waters
Resistant against corrosion
May take some time to settle bearings
Relatively expensive boat compass
Can be difficult to read
Sharp Survival Best Camping Survival Boat Compass

Never be lost again with this pocket sized compass that you can take with you anywhere and your children can use as well. The Sharp Survival Best Camping Survival Compass is perfect for any journey that may involve the need to take directions, whether it be hiking, traveling, boating or any other type of outdoor adventure. Despite it being small and relatively inexpensive, this compass will do what its supposed to, and with the aid of its 360 degree rotating bezel, it is accurate and easy to use. And with its added glow in the dark feature, this device can be used in any weather condition whether its day or night.
This classic copper compass is also such a hit because it also looks great, and at such an affordable price, there is no reason not to purchase one. Sharp Survival, the brand behind this product aims to provide peace of mind for users; for as long as you have this device on your person, you can be free to roam far and wide without ever losing your way. Furthermore, when it comes to usability, there will be no reason to paw through pages of instructions as it is fairly basic and straightforward to operate.
Overall, this product is loved for its portability, affordability and classic look. It has been used in a multitude of ways, by hikers, campers and backpackers and there is no reason why it cannot be a necessary accessory while boating as well. And if you're looking for the perfect compass for your child or yourself, the Sharp Survival Best Camping Survival Compass will probably be the best option for you.
Key Features:
Copper compass
Pocket sized
360 degrees rotating bezel 
Glow in the dark
Specification:
Brand

SharpSurvival

Model

CHARLOTTE001

Weight

0.16 ounces
Portable
Can be used by children
Versatile
Not made specially for boat journeys
Low quality product
Not to be used for serious navigation
Ritchie Navigation Compass, Surface Mount



If you're in search of professional navigation device then the Compass, Surface Mount, 2.75″ Dial, Blk is a great option from this list. Ritchie Navigation, the company behind this product is a veteran in the business of tools and equipment that aid easy navigation no matter where life takes you and this device is another great release. It will attach to any flat surface which means it can be used in a boat, car, or just about any vehicle, making it versatile and therefore better than most. This compass does the job with specially tailored features such as direct reading black dial, green illumination, moveable sun shield and compensators. And what makes this device even better than the rest is its size; it is small enough to be easily read, but not big enough that it becomes an eye sore on your vehicle.
The Compass, Surface Mount, 2.75″ Dial, Blk is put together with the best material, such as hardened steel, jewel and sapphire which makes it not only an attractive divide but also durable. What's more, there will be no need for concern when this device breaks down – in addition to the five year warranty provided by this company, this device is also very repairable, making it a possible life long companion. Overall, this device works great; it's sturdy, very accurate, quiet, and durable. This boat compass is also super easy to install and best of all works on various vehicles so that you can use in whichever way that works for you. Our guide to the best marine GPS systems features more useful products for outdoor adventures, so check them out.
Key Features:
Surface mount
Hardened Steel Pivot
Built in compensators
Directive force magnets
Specification:
Brand

Ritchie Navigation

Model

S-53

Weight

10.4 ounces
Repairable if damaged
Movable sunshield to keep shaded
Works on cars as well as boats
Easily removable from its base
Works better with small boats, not suitable for larger vessels
Hard to read in rough waters
Ritchie Navigation Explorer Compass




The Ritchie Navigation Explorer Compass is made to navigate through the roughest conditions as it is made with materials that increase its level of accuracy, keep it working smoothly and sturdily, once properly mounted. It is equipped with a hardened steel pivot, and tripped cup sapphire jewel movement, making it completely plastic-free to increase its durability and make it one of the best operating boat compasses.
And to take it up an extra notch, the Ritchie Navigation Explorer Compass is equipped with the gimbal system which helps it to operate normally in its environment, whether it be smooth or rocky. Once attached it stays completely put, with no chance of it rolling around and off the boat. What's more, this device uses a directive force magnets which are designed to keep it as accurate as possible while its response remains smooth and quick.
Overall, it is built to stand the test of time and usage, but also comes with a five year warranty just in case. And if it does end up getting damaged, the Ritchie Navigation Explorer Compass is 100% repairable. It is not surprising that the brand Ritchie navigation has made a second appearance on our list, each of their devices prove their desire to make compasses that are built to be high quality, sturdy and accurate.
All in all, the Ritchie Navigation Explorer Compass comes as a highly rated and recommended product for many reasons. We love it because it is so easy to install and use. What's more, it is a compact size for any boat whilst remaining attractive in design. Most users have been impressed by the accuracy of this device provides. An ideal gift for boat lovers.
Key Features:
Gimbal system
Hardened Steel Pivot
Triple Cup Sapphire Jewel Movement
100% repairable
Specification:
Brand

Ritchie Navigation

Model

B-51

Weight

8 ounces
Superior Accuracy
Smooth operations
Durable
Difficult to read at night
Works best for boats only
Not easy to operate for beginners
DETUCK TM Boat Compass Dashboard Marine Compass




Next our list is a device from the brand Detuck, the TM Boat Compass Dashboard Marine Compass is specially made to attach onto your boat and provide navigation that is superior in accuracy. And to make it even better, it is made adjustable for more specific purposes. This compass comes with instructions that will help it work best for you so for beginners or amateurs and is just as easy to use and navigate. It has helpful features such as night lights, which will make using it during the night time possible. What's more, for mounting, this product comes equipped with double-sided tape and screws so that is may remain sturdily in place when in use no matter the place. Once mounted, it is ready to use.
The DETUCK(TM Boat Compass Dashboard Marine Compass should work just find as long as precautions are taken, such as placing it on a horizontal level, keeping it away from magnetic objects, and preventing sun exposure for prolonged amounts of time.  Although it hasn't been left many amazon reviews, customers who have used this product can confirm that it works great and is easy to attach to surfaces. Detuck takes great care to ensure that its machine, although complicated to adjust, can still be understood; therefore an extensive instruction manual is included with the product. You may also be interested in some of the best inflatable boats from our list, so take a moment to check them out.
Key Features:
Lightweight and compact
Easy to mount
Equipped with night lights
Made especially adjustable
Specification:
Brand

DETUCK

Weight

3.2 ounces
Adjustable for special purposes
Comes equipped with mounting equipment
Can be used at night thanks to lights
Not repairable/fixable
Need for adjustments might be difficult for beginners
Lacks sturdiness
Kayaker Compass Ritchie XP-99

The brand Ritchie proves why it is such a marine adventure favorite and why it makes several appearances on this list with the Kayaker Compass Ritchie XP-99. This product, like others from this company, is built as a surface mount for your vehicle, be it a boat, a van or a fihing kayak. It uses Directive Force Magnets to ensure accuracy in navigation, and is made with top quality materials that go a long way in improving operations and allowing the product to work smoothly. To install, it is recommended to use at least four screws to keep it sturdy and unmovable in rocky waters. Otherwise, it is fairly easy to install as it requires no sort of wiring or power. And as it is also a large object, the Kayaker Compass Ritchie XP-99 is easy to read from, protecting you from having to strain your eyes.
What makes it stand out from other products from this same company are qualities such as an extended temperature range and composite construction and diaphragm; although it still enjoys the guaranteed five year warranty.  Overall, this product works great, and being a reliable option, it is also enjoyed for its durability, stability, readability and versatility, as it can also work on other vehicles besides boats. However, as it does not come with its own lighting, the manufacturers advise purchasing this product with an LED lighting kit. Other than this small problem users generally enjoy the functionality of this product.
Key Features:
Surface Mount
Hardened Steel Pivot and Sapphire Jewel Movement
2-3/4″ Direct-Reading dial
Exclusive DirectiveForce Magnets
Specification:
Brand

Ritchie

Model

XP-99

Weight

12 ounces
Easy to Install
No wiring required
Easy to read
Does not come with lighting
Relatively large compass
Relatively heavy compass
Shoreline Illuminated Marine Compass

This relatively inexpensive boat compass from shoreline can be installed in fifteen minutes or less and is ready to use after some quick wiring. It has benefits that other compasses may lack such as lighting, which makes it suitable for use in the dark and UV protection as well as being resistant against sun damage. The Shoreline Illuminated Marine Compass also includes features such as a jeweled pivot assembly, zero spin and sports a moveable shield over the cover.
The brand Shoreline brags about the size of this product which is super easy to read and use, therefore, taking a quick glance at it while driving is not a hassle. However, despite its size, once mounted using at least two screws and double sided velcro stickers, this device will remain in place until purposely removed by owner. If you are worried about having trouble with installation of this product then you'll be glad to know that each purchase comes with a detailed instruction manual to help even beginners with the process.
We love this device as it can be used on other vehicles other than boats, so it's perfect for your road trips; no doubt, versatility for such a product is always a bonus. It also sells at such an affordable price that there is almost no reason not to give it a try. What's more, we also appreciate its large size which makes the compass clear and easy to read. Additionally, almost every user can confirm that there are no problems when it comes to installation of this product. Overall, the Shoreline Illuminated Marine Compass ultimately stands up to its competition by providing features that are unbeatable. 
Key Features:
Jeweled pivot assembly
Lighted dial
12V and UV protected
Zero Spin
Specification:
Brand

Shoreline Marine

Model

SL52280

Weight

12 ounces
Easy to read
Can be used in the day or night
Easy to install
Requires wiring for lighting
Large and obstructive
Difficult to adjust
Ritchie Compass, Bulkhead

The Ritchie Compass, Bulkhead wins the award on our list for the most well liked product from the recurring brand Ritchie and also as the most highly priced item. However, despite its price, this product is still highly rated and recommended for its functionality, unique abilities as well as its sturdy, durable design. What makes this compass special is that it is built with an angled bulkhead mount, which means that it works best on slanted surfaces. So, as most other compasses are best suited for flat surfaces, this produces a nice variation.
Factors that make this an easy favorite are its reliable readings thanks to an in-built internal Gimbal system, adjustability to deviation thanks to its built in compensators and 12V night illumination so that you are covered in daylight and in the dark. Furthermore, the Ritchie Compass, Bulkhead can be easily installed with the four screws that are provided with the purchase, and will be immediately ready to use. And just like most other products from this brand, any damage to this compass is 100% repairable. With this purchase you can enjoy stability even in the worst conditions for several boating adventures.
This product is a customer favorite due to its high quality, making it reliable and long lasting. It is also designed to produce the best results especially for its purposes, as the brand has ticked off every box when it comes to functionality; there is nothing lacking in with this item. And as this product does not come with covers, the brand Ritchie provides them as a separate purchase for customers who may want the extra protection. Overall, this boat compass will provide everything you hoped for in a compass.
Key Features:
Uses Internal Gimbal system
Built-in inclinometer
Amber illumination
Equipped with compensators
Specification:
Brand

Ritchie

Model

BN-202

Weight

3 pounds
Easy to read
High quality
Superior accuracy
Expensive option
Does not come with protective covers
Can only be attached to slanted surfaces
Sign Up Now
GET THE VERY BEST OF GEARHUNGRY STRAIGHT TO YOUR INBOX