Best GPS Trackers In 2022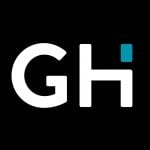 This product guide was written by GearHungry Staff
Last Updated
January 21, 2020
GearHungry Staff
GearHungry Staff posts are a compilation of work by various members of our editorial team. We update old articles regularly to provide you the most current information. You can learn more about our staff
here
.
GearHungry may earn a small commission from affiliate links in this article.
Learn more
In today's world, there is a growing need for effective tracking and monitoring advantages. This tracking system could be used for vehicles, goods, and much more. This also allows for smooth business activities, and helps for proper communication between parties. Hence, the need for an adequate GPS tracker. With several innovative models and constructions, GPS trackers now possess advanced features aside from just tracking and monitoring. It can be used for leveling, and maintenance feedback on vehicles, alongside other amazing advantages. Are you in need of a superb GPS tracker to suit specific purposes? Then our list of the best GPS trackers is a must-read article for you.
The Best GPS Tracker
LogicBlue Technology LevelMatePRO Wireless GPS Tracker
LevelMatePRO is a leveling system, which was engineered to accurately inform a driver of the leveling features of his/her vehicle. This vehicle leveling system actively gathers the required information and uses it to properly help the driver know where adjustments on height are to be made. This system connects wirelessly to any smart mobile device and uses the medium to communicate the necessary information.
The LevelMatePRO wireless vehicle leveling system is quite intuitive, enabling drivers to pick ground spots with leveled features, most suitable for their cars to be parked. This vehicle leveling system is also great for site work. Tow trucks and trailers that need accuracy and precision on sites, can use this tracking system to properly align their vehicles. Insightfully, the LogicBlue Technology LevelMatePRO Wireless Vehicle Leveling System has an extremely short and convenient setup time and is easy to use on your device, making it the best choice for GPS tracking technology. For more handy devices like this, check out our guide to the best hunting GPS.
Key Features:
0.1 degree accuracy
On/off switch provided
Weighs 5 ounces
Compatible with devices
Specification:
Brand

LogicBlue Technology

Model

LMPR01-Merchant

Weight

5 Ounces
Easy setup time
Great for site work
Saves hitch positions
Battery lasts only 2 months
Bluetooth connection for multiple devices is quite tedious
The manufacturers of the Optimus GPS Tracker boast about the unlimited tracking advantages that their tracking device has to offer. This tracking device allows for accuracy in tracking like never before and helps users to coherently monitor vehicles as they please. With an easy installment feature, the Optimus GPS Tracker is able to adequately process information about a vehicle's whereabouts effortlessly. This is a great option for companies that would like to monitor their drivers' statistics on location; as well as for families, this GPS tracking device can be implemented as a safety measure.
The Optimus GPS Tracker comes with a magnetic feature, which is used to hold the tracking device beneath the car. The magnet used is that of neodymium, ascertained of tremendous holding properties, and assures this tracker of outstanding durability. Insightfully, this tracker comes with two of these magnets for a firmer hold. It accurately transmits all information through the app's platform as well as the website for unlimited access whenever. You may also like some of the best marine GPS systems from our list, so be sure to check them out.
Key Features:
Magnetic case
Geo-fencing advantages
Water-resistant case
Accelerating communication features
Specification:
Brand

Optimus Tracker

Weight

2.56 Ounces
Allows for communication through push notifications, texts and emails
Communicates accurate driving reports
Strong magnetic properties
Battery lasts one to two weeks
Small lag in updates
The Bouncie GPS Tracker was programmed to ensure staying in constant communication, no matter the location. With an intuitive engineered programmed design, this GPS Tracker is able to achieve an amazing 15 seconds update to the connected device. It makes use of its positioning system to properly generate the required data on the places the vehicle has been, and its actual location, in a space of 15 seconds. Insightfully, wherever the vehicle parks, the Bouncie GPS Tracker is able to adequately record this information to the smallest of details.
This tracker makes use of Google maps, providing an avenue for location viewing, up to the street, route, and significant addresses. Another amazing feature that the Bouncie GPS Tracker possesses is that of accurate geo circles. On the advent of waiting for an item, or vehicle at a particular location, geo circles can be drawn to properly give feedback on when the object enters or leaves the circle. The Bouncie GPS tracker also gives the privilege of getting accurate data on a vehicle's health as well as maintenance notifications.
Key Features:
Monitors the vehicles previous locations
Uses Google maps system
Geo-circle features
Monitors vehicle health
Specification:
Brand

bouncie

Weight

1.28 Ounces
Has maintenance notifications for the vehicles
Saves history of trips
Monitors speed limits
Only works when vehicle is on
Doesn't have a tamper proof feature
Amcrest 4G LTE GPS Tracker
The Amcrest GPS Tracker was specially designed for all on-the-go activities. This is what sparked up its intuitive lightweight design. The Amcrest GPS Tracker makes use of an incredible 4G LTE technology to be able to access locations on a nationwide level. This tracker collects the data derived from location activities, and coherently transmits the information to the connected devices through the Amcrest application. Amazingly, this tracker has the capacity to store up to 1 year of location history, making it quite convenient to have access to precise feedback when you need to.
This GPS Tracker comes with a sim card installed for as easy 4G LTE connection, as well as a charging cable. One of the many advantages of this tracker is that it can last up to 14 days on a full charge, making it extremely comfortable for carriage purposes. This tracker also actively allows for an easy mobile notification on emails, texts, for unlimited updates, so it makes a useful electronic gift for your loved ones. With the start guide that was also provided, there is adequate access to all of the necessary tracker's functionalities and more.
Key Features:
4G LTE advantages
Has installed sim card
Comes with a charging cable
Has a easy to understand starter guide
Specification:
Brand

Amcrest

Model

8541746705

Weight

9 Ounces
Stores one year of history trips
Has geo fencing features
Enables for push notifications, emails, and texts
Needs an upgrade for faster updates
Battery isn't very durable
The TK-STAR GPS Tracker is a perfect description of added functionalities. This GPS tracker has an effective battery capacity of up to 5000mAh, with an outstanding timeframe of lasting up to 3 weeks. For having unlimited access to your GPS tracking system, the TK-STAR GPS tracker provides all the necessary functionality. This amazing battery capacity is also capable of lasting up to a bewildering amount of days, when it's on standby mode, sustainably ranging up to 30 days after a full charge. This feature ensures you don't have to worry about battery life, but more about the advantages of the tracking and monitoring system.
The TK-STAR GPS tracker has magnetic properties, effective for placement beneath vehicles. This tracker also has waterproof features to guarantee extended durability. It possesses geo-fence features to properly monitor a vehicle's movements, and place restricted areas. This geo-fence feature also comes with notification advantages, to duly notify users on activities surrounding the selected geofence, delivering the information with precise accuracy. It's a useful little device all car lovers will like.
Key Features:
Standby time of 90 days
Magnetic properties
Waterproof case
Geo-fencing features
Specification:
Brand

TK-STAR

Model

4330271730

Weight

10.4 Ounces
Has an effective vibration communication system
Allows for push notifications, texts, and emails
Easy instalment process
May need a sim card replacement
Tedious to operate
Global-View.Net GPS Tracker
The Global-View.Net GPS tracker is a tracking device with unique system functionalities. It has a high level of effectiveness, but what makes this GPS tracking device distinctive in nature, is its accuracy and avenues for feedback. The Global-View.Net GPS tracker is able to effectively give a visual playback of the trips made with the vehicle. This feature is known as the time machine feature. For security purposes, and to get a better mental picture of the trips gone by the vehicle, peradventure it wasn't monitored in action, the time machine feature is highly effective.
There is also a feature which provides accurate speed statistics, in order to give proper information on whether or not speed limits are met. This gadget effectively dispenses information through 4 communication mediums. Intuitively, it allows for communication via text, or email, depending on the user's preference of communication and the degree of event that triggers the communication. This GPS tracking system is an excellent idea for those with multiple vehicles they'd like to monitor at once.
Key Features:
Magnetic tracker
Visual playback feature
4 effective communication mediums
2-month battery life
Specification:
Brand

Global-View.Net

Model

Hidden Magnetic GPS Tracker 2 Months

Weight

15.8 Ounces
Allows for text and email communication
Easy installation process
Great battery span
Magnetic not so firm
Updates have a slight lag
The Spytec GPS tracker effectively combines professionalism with accuracy. The engineered construction, as well as the precise information delivery, is of top-notch standards. Aside from its effective working functionalities, this GPS tracker has an amazing durable advantage. It was crafted to perfectly withstand weather conditions to an optimal capacity, and this has been made possible due to the durable case that the GPS tracker comes in. This waterproof case also comes with advanced anti-breakage properties, enabling to withstand accidents and impact at a maximum level. Another advantageous feature that this tracker possesses is that of battery capacity.
The Spytec GPS tracker has premium 6-month battery power, ensuring that users can get uninterrupted tracking advantages. The battery is an incredible lithium polymer battery, and its 6 months of power indicates that charging is only mandatory twice a year. The magnetic properties on this tracker are also guaranteed of high effectiveness and long-lasting hold.
Key Features:
Magnetic properties
6 month extended battery provided
Weatherproof case
Lithium polymer battery
Specification:
Brand

Spy Tec

Weight

1.8 Pounds
Great battery life
Waterproof advantages
Anti-crack case
Needs an update for faster updates
Instruction guide not comprehensive
Brickhouse Security 4G LTE GPS Tracker
Brickhouse Security introduces you to the most advanced GPS tracking system in their line of products. This car gadget is intuitively one of the smallest they've created, and has outstanding lightweight properties for effective monitoring. What makes this GPS tracker more advanced than its sibling products is that it possesses high magnetic properties. Its effective tracking capacities, coupled with an intuitive magnetic design, ascertains this product of tremendous functionalities. This also paves a way for convenient tracking advantages.
Amazingly, the extended battery capacity provided, has outstanding features, with over 4 months of effective average use. This assures less charging time and more pronounced effectiveness. The battery of the Brickhouse Security GPS tracker can also efficiently last up to 250 days on standby. The 4G LTE incorporation enhances the working capability of this tracker, delivering almost instant details on the location of vehicles, and much more.  There is also the privilege of setting up speed limits, as well as geo-fences, for proper supervision.
Key Features:
250 days battery life on standby
Comes with built-in sim card
140 days of battery life
4G LTE advantages
Specification:
Brand

Brickhouse Security

Weight

2.65 Pounds
Great battery life
Easy to install
Advanced 4G cellular coverage
Battery is quite heavy
Instruction guide not quite comprehensive
The Spytec GL300 GPS Tracker is one of the most popular products in this category. One of the main reasons is that it's super discreet – it can fit almost anywhere and isn't likely to get noticed, even if someone's looking for it. Despite its compact design, it packs an impressive 2.5-week battery, so you can place it and track it for weeks without interruption. It uses 4G connectivity to provide accurate location data and (like all Spytec trackers) it's hooked up to a network of GPS satellites for worldwide coverage. 
One of the things that users love most about the Spytec GL300 GPS Tracker is the corresponding app and online tracking platform. This customizable system allows you to set up alerts when your tracker enters or exits a certain area, moves from a stationary position, and much more. With some careful planning, you can track your target without having to constantly check the app.
Key Features:
2.5-week battery life 
4G connectivity 
Super compact design 
Large GPS network 
Precise within 15-feet
Specification:
Brand

Spytec

Model

GL300

Weight

5.6 Ounces
Impressive battery life 
Accurate tracking 
Easily customizable app 
Very discreet
Requires subscription
The billing system is difficult to understand
GPS Tracker Buying Guide & FAQ
Features To Look For In GPS Trackers
Battery Life - The battery life of a GPS tracker determines the convenience of detaching to charge. If the use of the GPS tracker will not allow for effective removal for charging purposes on a frequent basis, it is recommended to get a tracker with high battery capacities. This will guarantee an uninterrupted flow of tracking updates.
Update Time - Some GPS trackers use real-time update features, whereas others have a little lag in the updates. This is dependent on the engineered specifications. Hence, it is important to accurately consider the use of the trackers, and how important the update time would be to your monitoring demands. This will determine what type of GPS tracker's update time will best suit you.
Geo-fencing - Geo-fencing is a feature incorporated into most trackers in order to ensure accurate monitoring advantages. This feature effectively gives alerts when the vehicle enters or leaves a specific pinpointed location. This is used to set up important or restricted areas on the vehicle or goods, and to ensure proper demands are being met.
Trip History - For effective documentation, a GPS system needs to be able to store each trips history. This will provide a convenient method of tracking activities, peradventure there are multiple trips to undergo. This makes this feature incredibly important to consider when looking for a suitable GPS tracker.
Convenient alert system - For proper communication system while on-the-go, or wherever you may be located, a GPS tracker must possess a highly effective alert system. Most GPS trackers come with multiple alert systems to ensure that the users never miss a second of updates, while others may possess just one method of communication reducing the reliability of the tracker. Hence, it is important to ensure the GPS tracker has a reliable communication alert system, before you purchase.
Convenient installation process - For ease of use, and general convenience, it is important for the installation process of a GPS tracker to be easy to comprehend and can be mounted properly and conveniently. This will ensure the full effectiveness of your tracker.
Types of GPS Trackers
GPS log trackers - This is a type of GPS system which is mounted on the item, or vehicle, which demands tracking, and the tracker itself keeps log records of several activities and on location statistics. After the trip, the tracker is unmounted, and the information is extracted. A log GPS tracker stores its information on a storage card, or any other form of external storing device, which is later removed to acquire the necessary information.
GPS push trackers - A push tracker is mounted on the item or vehicle to be tracked, and the device coherently pushes the location statistics, and other useful information to a receiving programmed device. This allows for instant information acquisition, unlike a GPS log tracker. A GPS tracker has a quick update and alert time, which allows for better effectiveness when it comes to tracking and monitoring.
Covert/Hidden GPS trackers - These are trackers that are specifically designed to blend in effortlessly well, due to intuitive covert designs, which are used for constructions. There are usually small and lightweight, to ensure its portability advantages, and can either be a push GPS tracker, or a log tracker.
GPS pull trackers - A GPS pull tracker uses the reverse mode of operation of the push trackers. This type of tracking system entails the use of a device to connect and get necessary information on the location of other external objects, places, and more, without being linked directly to the tracking system on the object of interest.
GPS Tracker FAQ
Q: What is a GPS Tracker?
A: A GPS tracker, known as a global positioning system tracker, uses information from satellites that are actively working together, and acquires necessary information about the position of a specified object, and its location.
Q: What is a GPS tracker used for?
A: A GPS tracker is used to track or monitor the movements of a designated object, through its position, location, alongside speed and trips taken. This is an adequate tool that can be used for businesses, personal uses, and much more, in order to get practical and essential information.
Sign Up Now
GET THE VERY BEST OF GEARHUNGRY STRAIGHT TO YOUR INBOX